Bedroom is an intimate place and bedroom floor would be the first place you will put your feet on and lift off at the end of the day and finding a perfect bedroom flooring material is based on a number of things- look and feel of the floor, maintenance and life cycle.  Bedroom flooring certainly adds to the personality of the bedroom and can change the look from cozy to luxurious. Beautiful bedroom flooring ideas for you.
Carpet is probably the most popular bedroom flooring idea, mainly because of the softness and warmth. If you're choosing carpet flooring for your bedroom, make sure that you schedule a carpet cleaning service every now and then.
A cowhide rug brings luxury to any space, this silver gray cowhide rug adds a contemporary look to the room. Keep rugs safe from stains and you can bet on their longevity. Pic Courtesy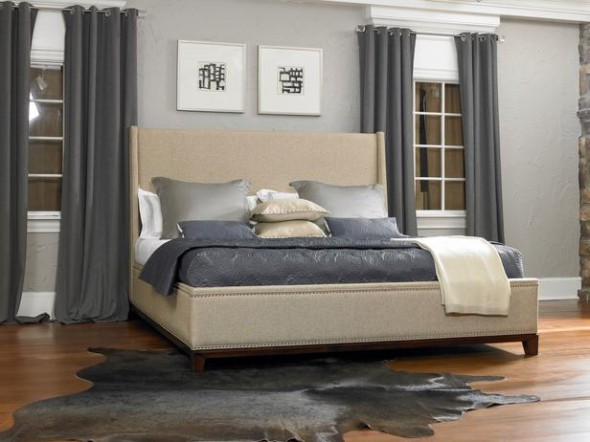 Natural wood floor and wall with crimson accents makes this modern room look fabulous. Natural light and furniture creates the clean lines and shapes that makes this bedroom adorable and give modern feel. Pic Courtesy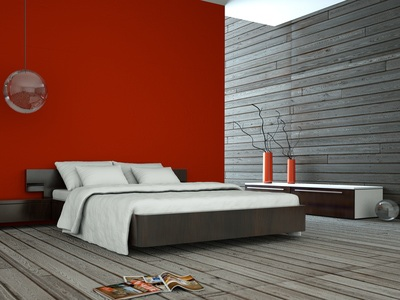 Cork is an unusual flooring choice which has started to gain popularity. Soft and spongy, cork flooring can help make bedroom look luxurious and relaxing. At the same time, the cork itself is filled with millions of tiny air bubbles, which best serve to insulate the bedroom against both heat and noise. You may also see this cork tiles for sale for a wide selection of cork flooring colors to choose from, which means there is a suitable cork tile flooring color no matter what the color scheme of your home is. . Pic Courtesy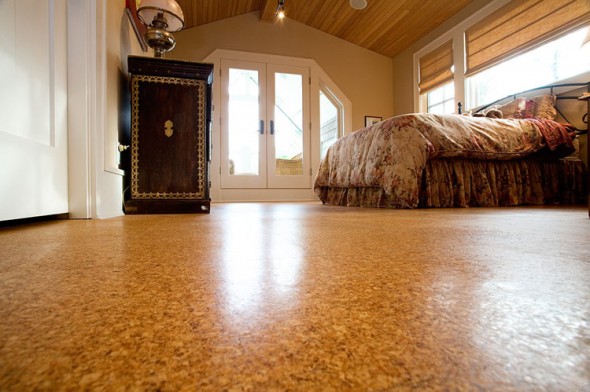 Waterproof Vinyl Flooring is a great flooring option for bedroom mainly because of its versatility factor. Vinyl floors are easy to care for and accurately reproduces the look of any material, pattern or color. Also, vinyl plank flooring has longevity, and a well installed and properly cared floor can last upwards of ten to twenty years. Pic Courtesy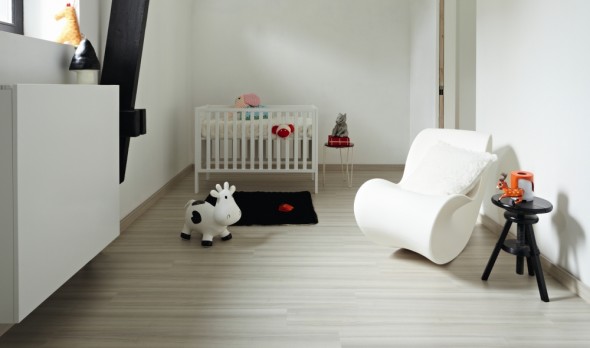 Laminate flooring can easily help you achieve the look of hardwood floor without worrying about cost and maintenance. . This can be combined with under lament padding options, which can make the surface both soft, and insulated. Only drawback is that with age you would have to replace the flooring. Pic Courtesy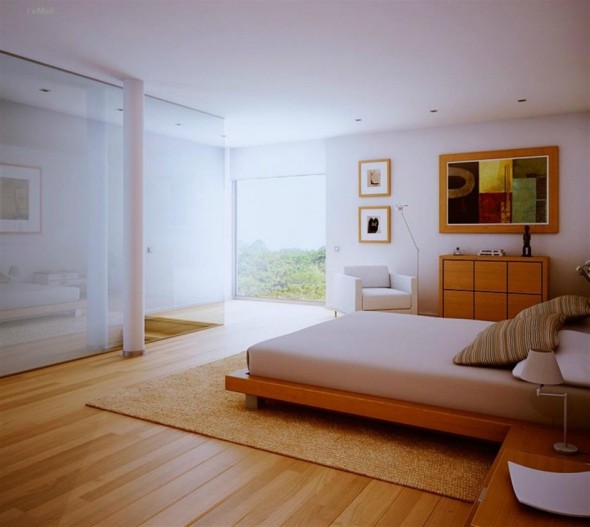 Next to carpet melbourne, hardwood flooring is the second most popular choice for bedrooms. This can be combined with area rugs to gentle and customize the look. Hardwood floors lend natural beauty to the room with pattern. 
If you want to have your hardwood flooring installation now, give us a call!!!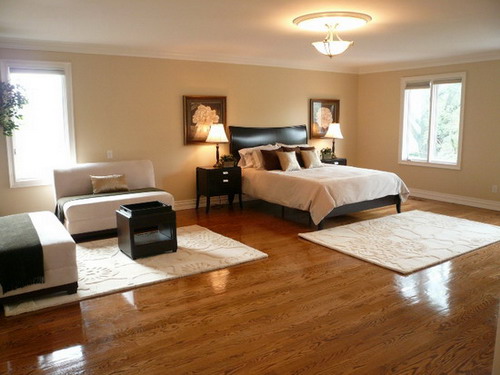 Lets Live Impressive!!