A big windowless wall can be perfect canvas to showcase your creativity, dress up a bare area with a fun decor theme. Be it a small painting or a creative DIY project you just finished you can turn an empty wall into a feature point of the room. Tie together the whole look by using single theme but with variation. For instance, you can put display figures like vases or Russian Matryoshka Dolls to add color and character to your walls.
You need more suggestions? Brighten your walls with this relaxing sunset wall art collection. Enjoy!
Bargain priced white platters can be turned into a lovely art-piece when adorned with bold patterns. Fill the center areas of each platter with decorative wallpaper sand let the rims work as frames. Display using wire plate hangers. Pic Courtesy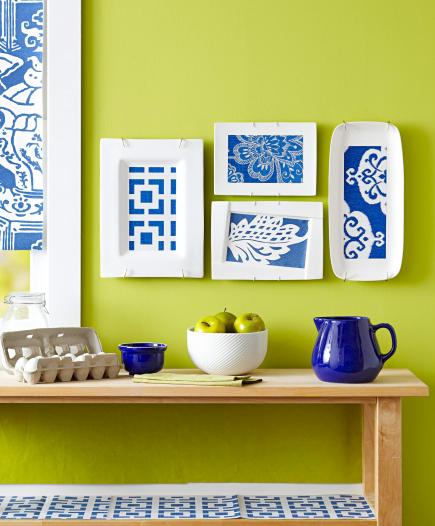 Show off your love for travelling, display trip souvenirs in shadow boxes alongwith maps of the destinations you have explored. Its an interesting way to show off vacation keepsake. Pic Courtesy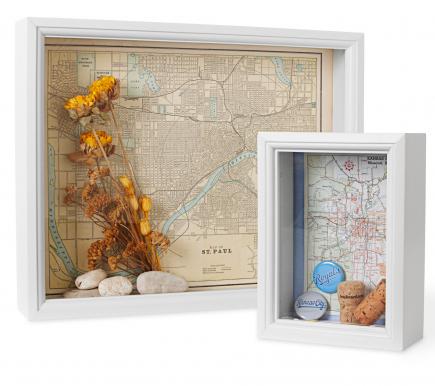 Easy wall decor for your entryway – hang vintage photographs on a clipboard or hang them with rustic looking clothespin. Not only this decor adds to the beauty but also gives a traditional touch. Pic Courtesy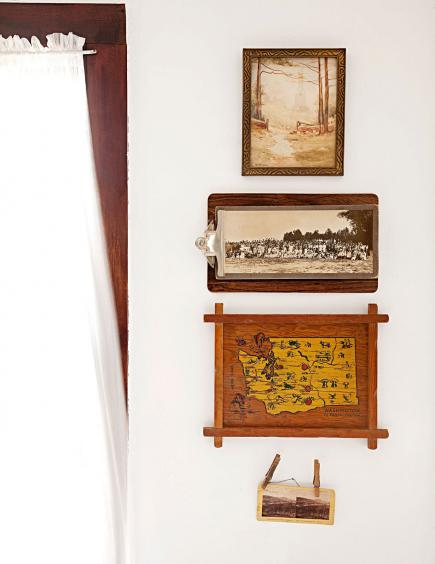 Add musical touch to a blank wall by adding sheet music paper around framed mirror, make sure the mirror looks as part of the whole setting and makes space look brighter. Pic Courtesy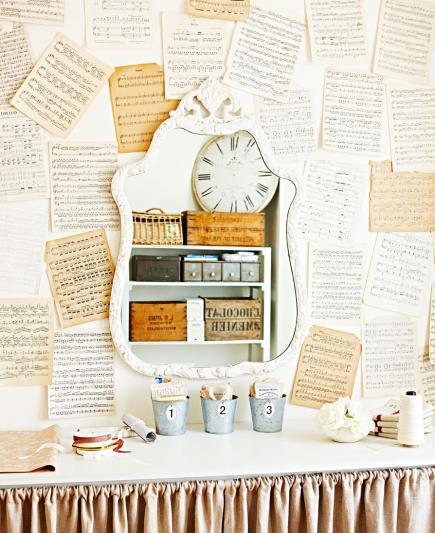 An old shutter can be used as hanging on a blank wall. Paint it and hang it horizontally to display photos, postcards or letters. Use double-stick tape to hold items in place. Pic Courtesy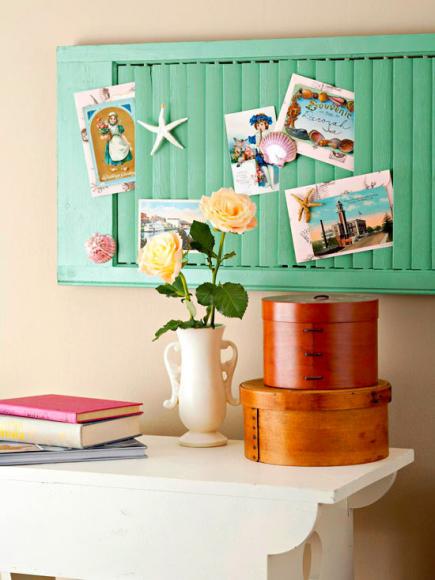 Put old dishes to a good use with fresh paint and a striking silhouette. Coordinate the color scheme to match the furniture and other furnishings. Pic Courtesy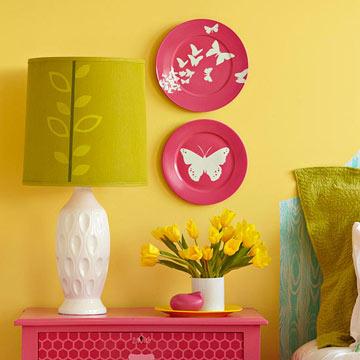 Cupcake wrapper art adds another dimension to wall decor. Wrappers become the petals and orange thumbtacks become the center of each flower. You can also use paper doilies to add interesting feature. Pic Courtesy
Create vintage look of typography! Embroidery hoop wall art utilizes white fabric, scrapbook letters and black acrylic paint. Pic Courtesy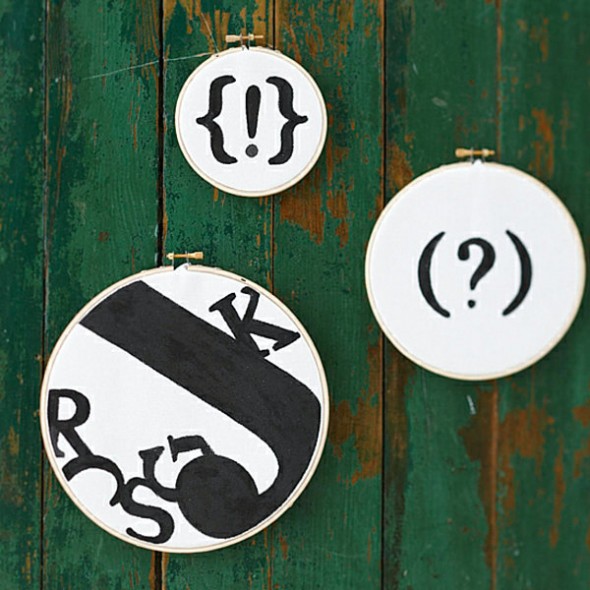 If you like collecting unique accessories, show off them with an oversize piece of artwork. Massive print embraces the contemporary typography trend and draws the eye toward a modern transparent console table. Pic Courtesy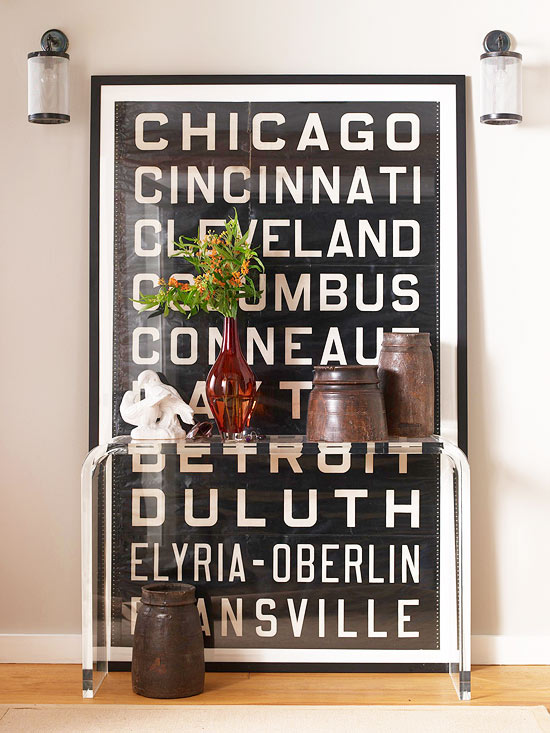 Don't let even smallest of space stand in way of decor, even blank area in kitchen can be used as display area. Pair of floating shelves at staggering angles on a blank wall, filled with frames and pretty china patterns add to the beauty of the kitchen. Pic Courtesy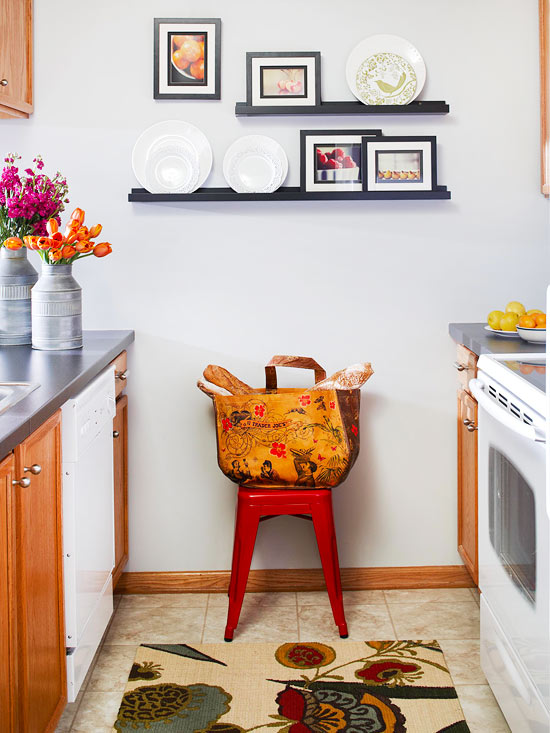 Create a gallery of frames above a large window, use matching frames for your collection and fill with your favorite snapshots and prints. Pic Courtesy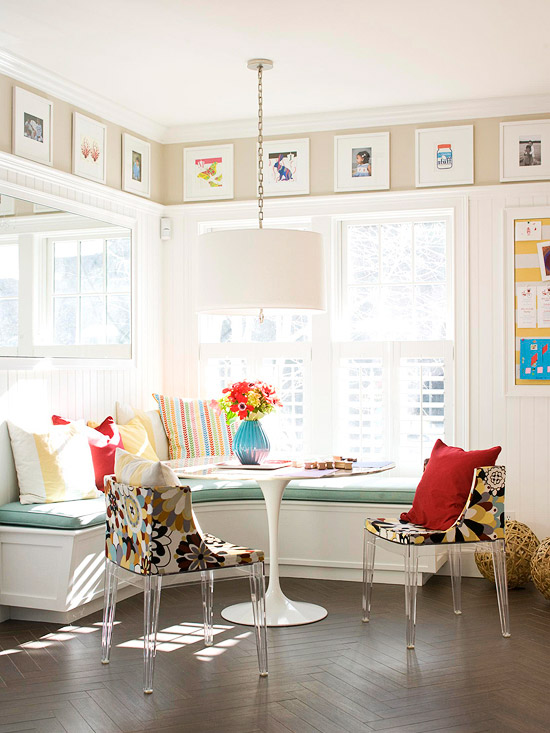 Use fun covers of old books as creative display. Remove the covers and hang them in frames for a literary-theme wall art installation. Pic Courtesy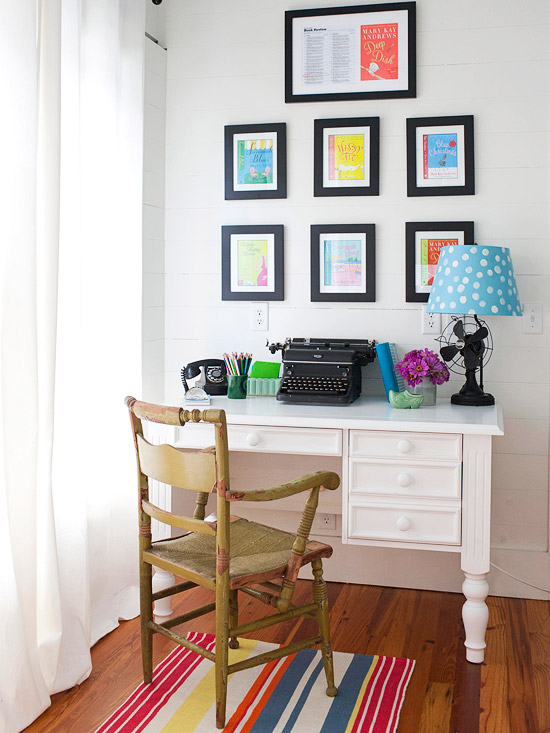 Also Checkout: Hallway Decorating Ideas
Lets Decorate Impressive!!