Fall is the season to bring warmth back into your home; simple do-it-yourself projects will help you transform the overall feel of the place. A fall centerpiece, fall door decoration, collection of natural elements such as pumpkins, gourds and fallen leaves can be used to add warmth around the place. Color schemes will make it an easy and simple task, autumn's red; orange, yellow and brown can be used in accessories to bring a splash of color into home. Bring the beauty of fall into your home using these simple tips.
Make a bold statement with rich textures and eclectic style, create a focal point in beige bedroom with leather headboard and oversize letters. Fresh flowers and throw pillows add sparks of color in the room. Pic Courtesy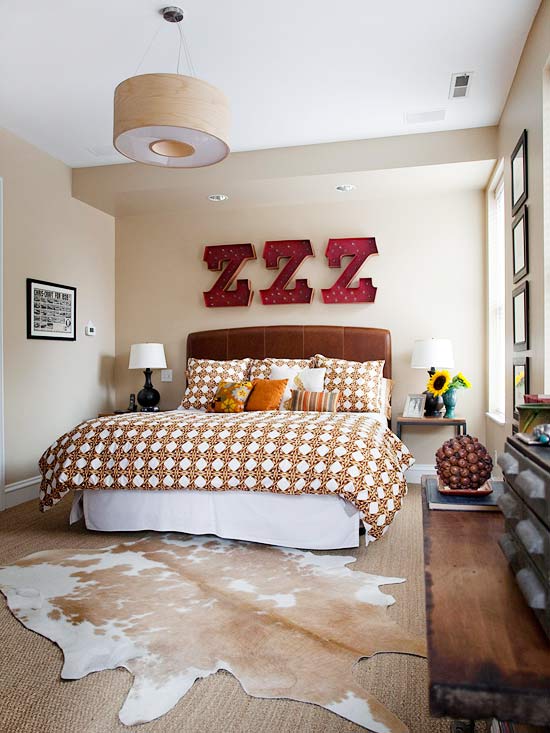 Bring the outdoors in, take decorating inspiration from nature. Light textiles paired with dark accents such as metal coffee table creates depth. A traditional stone fireplace is perfect for relaxing and serves as backdrop to showcase sculptural pieces. Pic Courtesy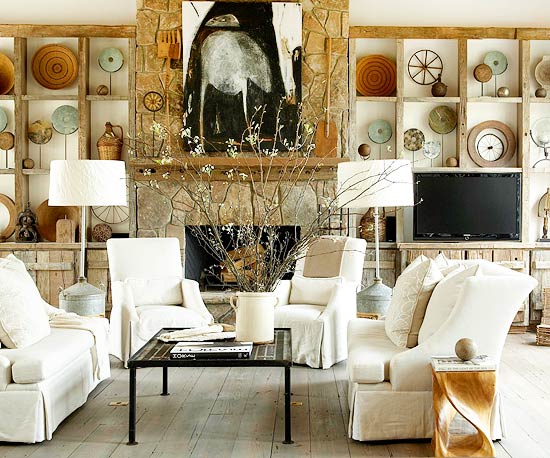 Nature inspired colors will help you set the harvest season mood indoors, accents such as pillows, throws and window curtains are easy and nice way to bring warmth in home. Pic Courtesy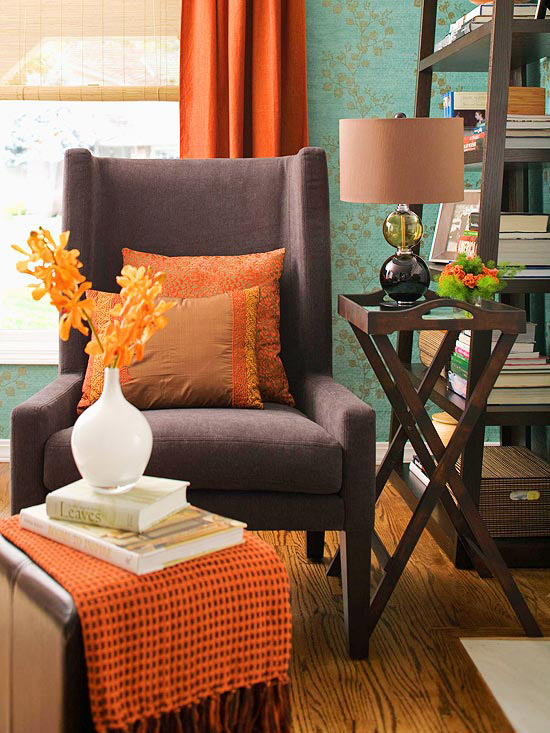 A farmhouse appeal can be easily achieved with layers of thoughtful designs, French chandeliers and hardware rope brings a rustic and sophisticated look at same time. White & brown color palette easily brings out nature inspired decor. Pic Courtesy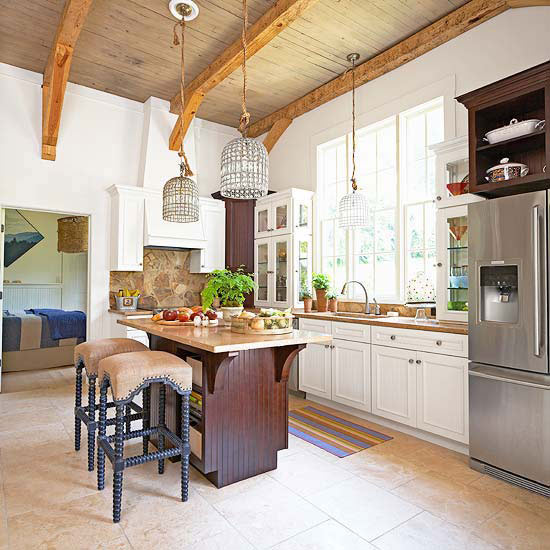 Don't want to put too much effort? Nothing brightens up home more than vases filled with fall season flowers. Keep them fresh for longer by removing leaves below the water and changing water every few days. Pic Courtesy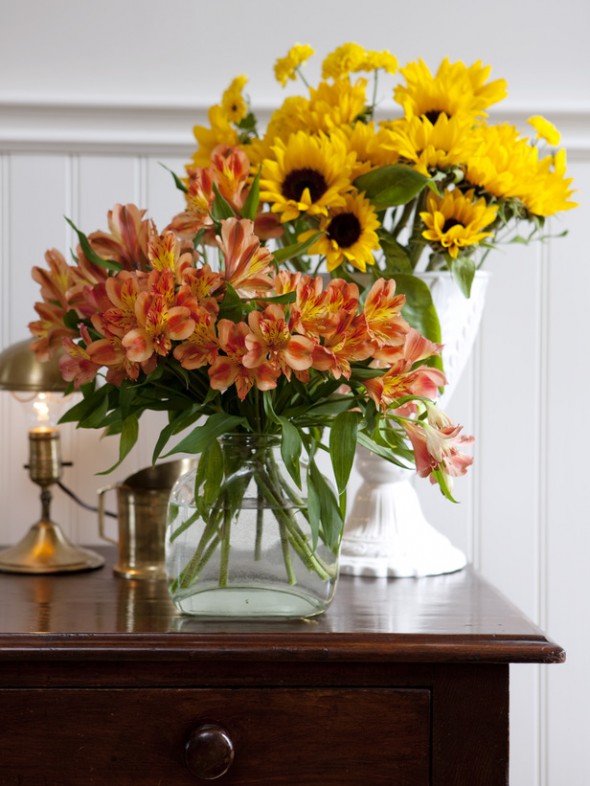 Wreaths are easiest way to decorate your front door, mantle and cabinets. An inexpensive wreath can be made in simple steps and it helps in adding a festive feel to the home. Pic Courtesy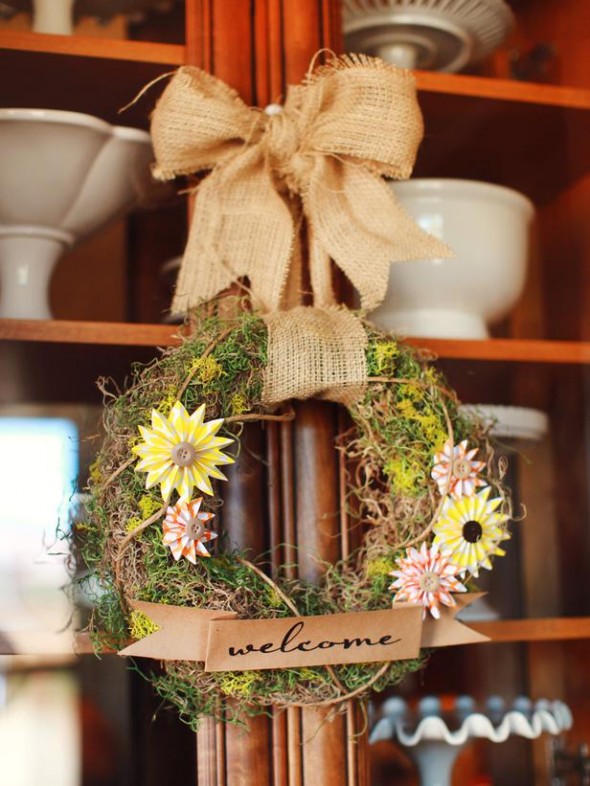 Assorted small frames filled with black and white photographs and pressed leaves bring an elegant touch to the fall season mantle or wall decor. Pic Courtesy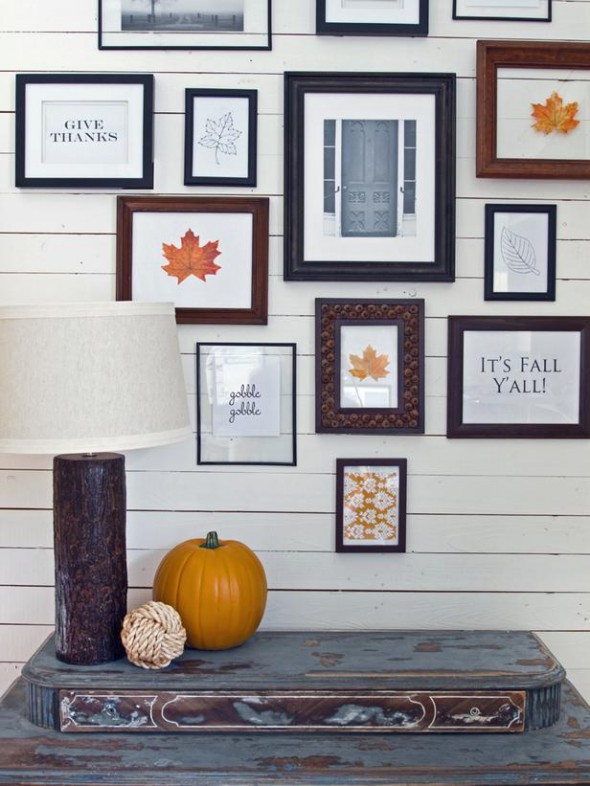 Fall leaf streamers are all you need to decorate your table for a small gathering, its easy to make and goes well with the rustic dining table setting. Pic Courtesy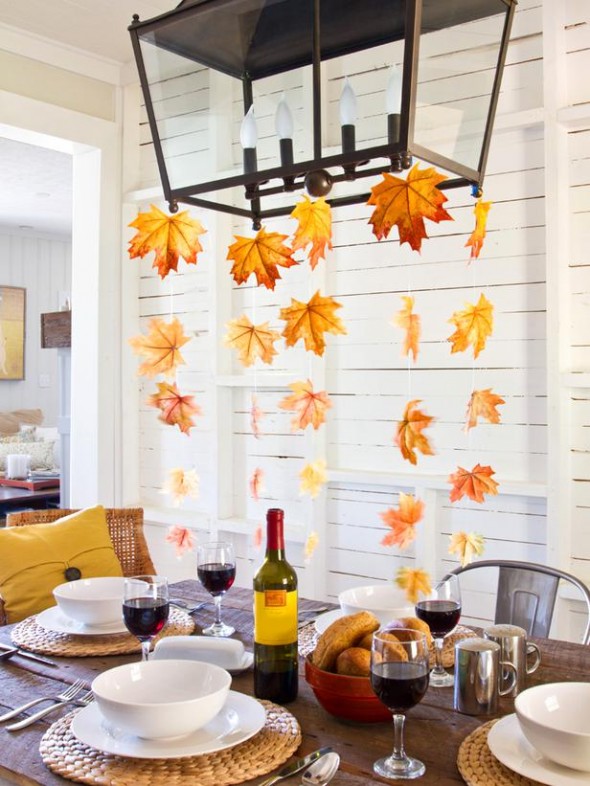 Freshen up your front  door to welcome fall season in style, give a colorful entry with vibrant mums and pumpkins. Painted pumpkins and pots will also add to the overall personality. Pic Courtesy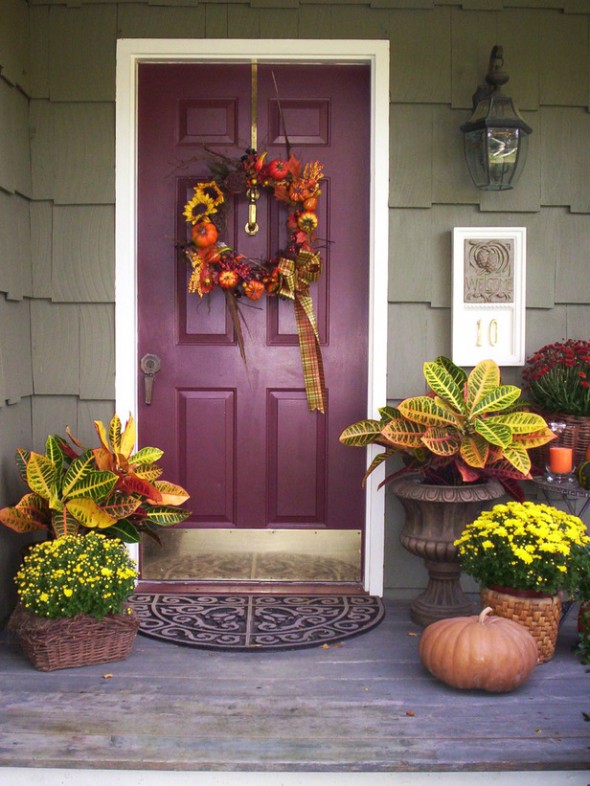 Decoration is all about concentrating on details, a reading nook gets a seasonal update with fall-color accessories. Richly colored tapestry pillow and chocolate-brown drapes warm up the space and can be changed for winter and spring tones easily. Pic Courtesy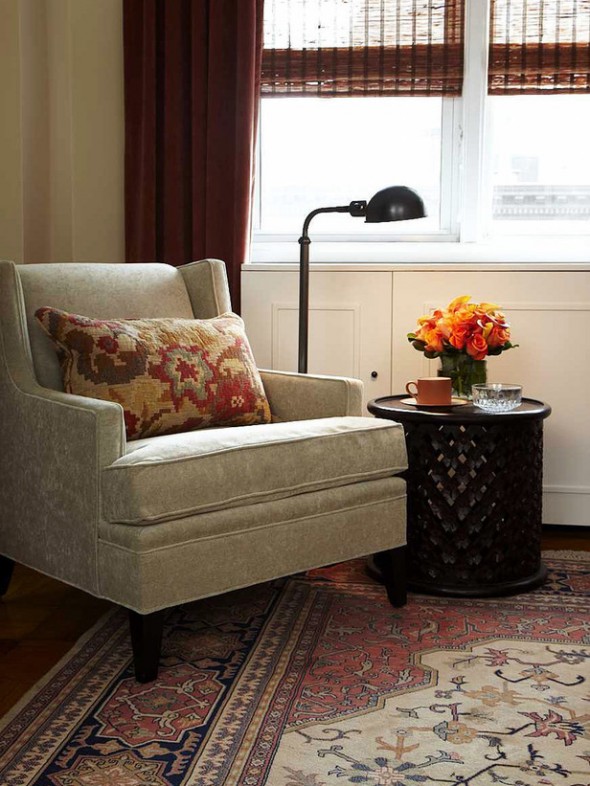 Lets Decorate Impressive!!