Planning a kitchen is incomplete without right lighting, interior designers are frequently seeking advice from lighting designers to provide the most functional and beautiful lighting for kitchen. Be it general lighting which illuminates the entire space, task lighting directly at work surface or accent lighting used as feature or decorative accessory, they add on to the perfect kitchen interiors. Halogen lights can be used in recessed cans, pendant lights or spotlights and if you are looking for economical substitute, fluorescent lighting should be your first choice. Make a combination of all the lighting factors and you have well-lit kitchen. Ideas for Kitchen Lighting for you!
Mix and Match light fixtures creates an electric look, with traditional cabinetry yet metal light fixtures and metal chairs gives a evolved modern look. Light fixtures gives a unified look and fits well with the setup. Pic Courtesy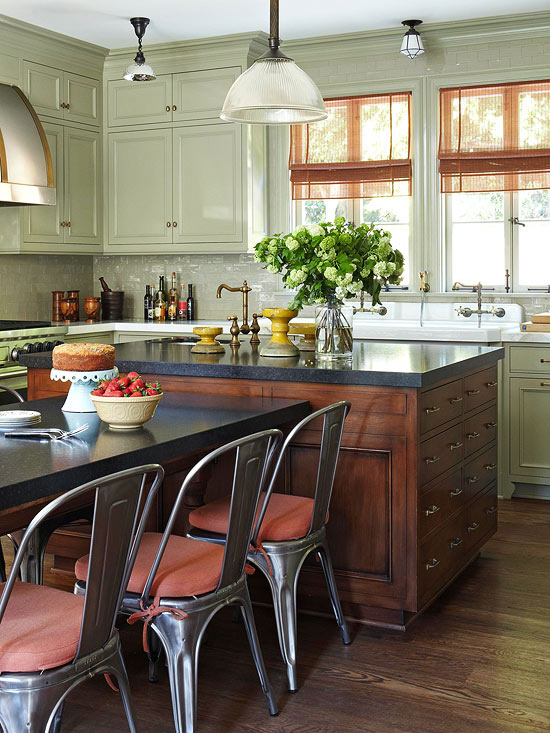 The most effective lighting for kitchen involves four layers blended together – task, ambient, accent and decorative lighting. It gives warm and welcoming environment that works well with other design elements. Pic Courtesy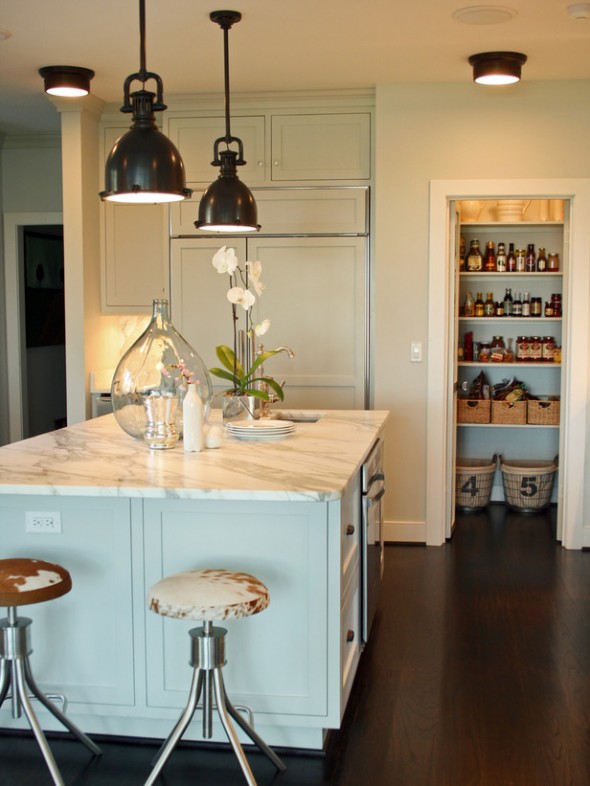 Spotlight on work space is must, two wall-mount lights in brushed -nickel finish illuminate the range area and fit right in the metal hood. Pic Courtesy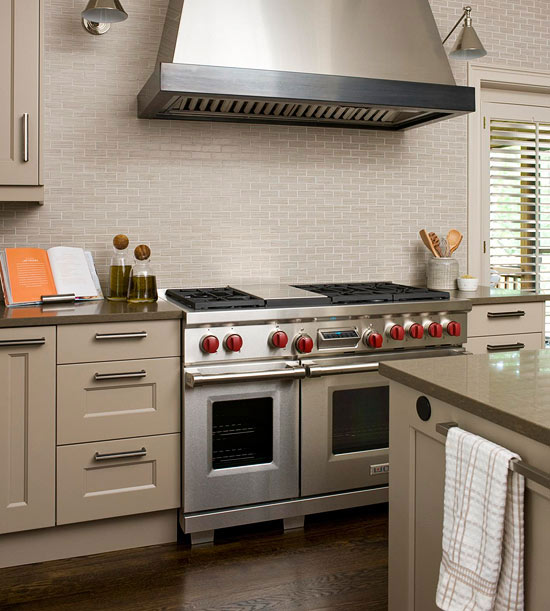 Layer the whole kitchen with simple effective lighting. General lighting helps illuminating the entire space and help you move around safely, task lighting shines a shadow free light directly at work space and to create a dramatic impact accent lighting will help you the best. Pic Courtesy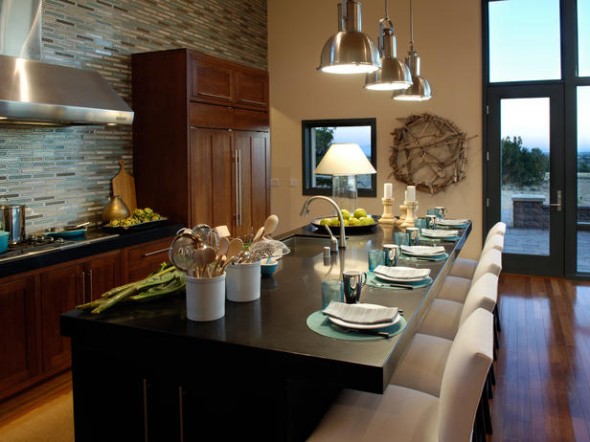 There is no need to leave glam out of the picture, a subdued gray kitchen can certainly use a bit of sparkle. A curvaceous crystal chandelier adds glamour adds unexpected element. Pic Courtesy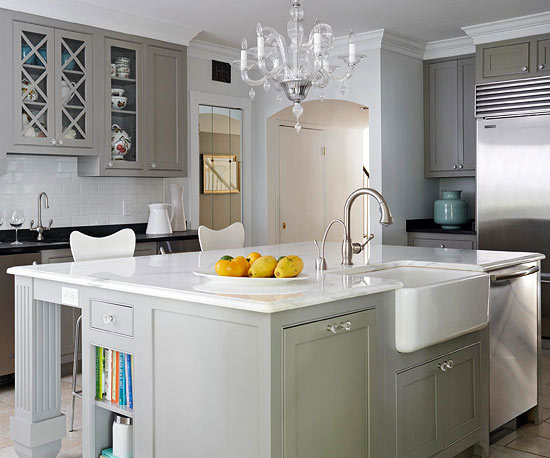 Under cabinet lighting can be a hidden asset in any kitchen, strip halogen lights installed underneath the cabinet are the most common and effective choice to illuminate counter work surfaces. Another popular choice is hockey -puck shaped halogen lights. Pic Courtesy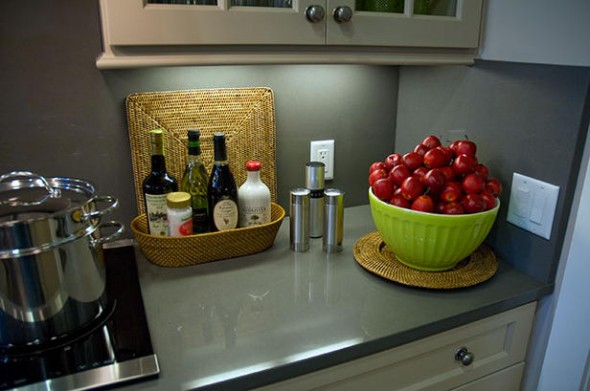 Old fashioned glass light fixture brings old-fashioned charm to a modern kitchen, antique look of these glass pendants contrast with stainless steel appliances and polished -nickel hardware. Pic Courtesy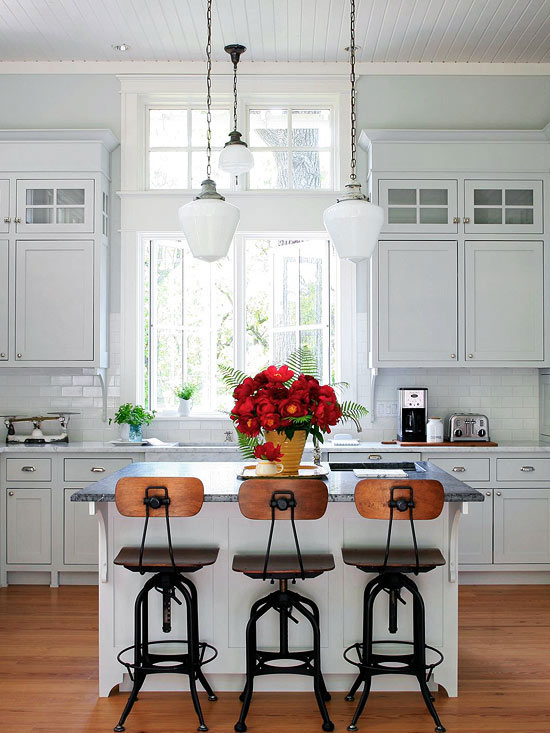 Accent lighting includes track lighting, up-lighters, directional eyeball lights and wall sconces. Recessed adjustable low voltages can be used to highlight artwork, fixtures should be spread in diameter to make sure maximum area is covered. Pic Courtesy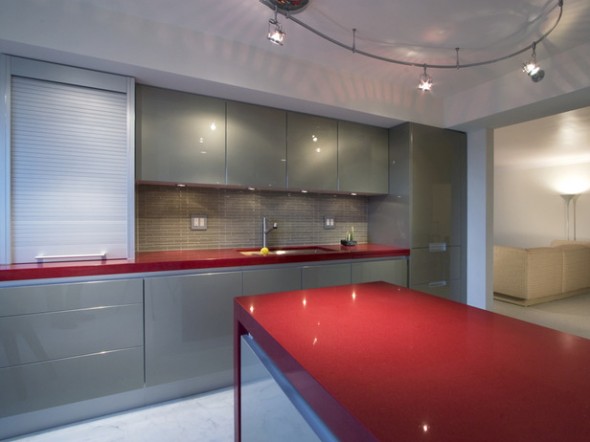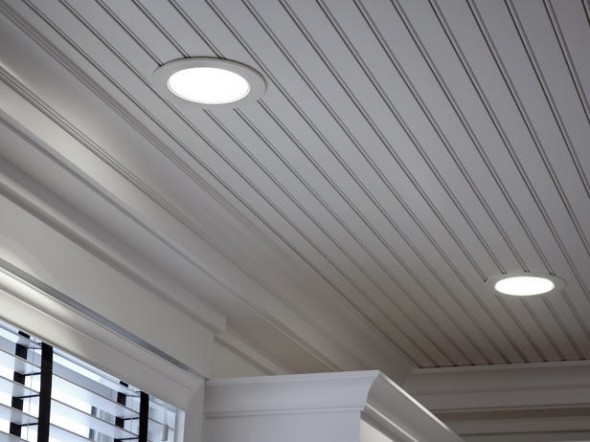 Decorative lighting should be in direct proportion to the size of your kitchen, larger space allows chandelier, hanging pendants work as eye-catching fixtures. Make sure that the scale of fixtures is right for the space. Pic Courtesy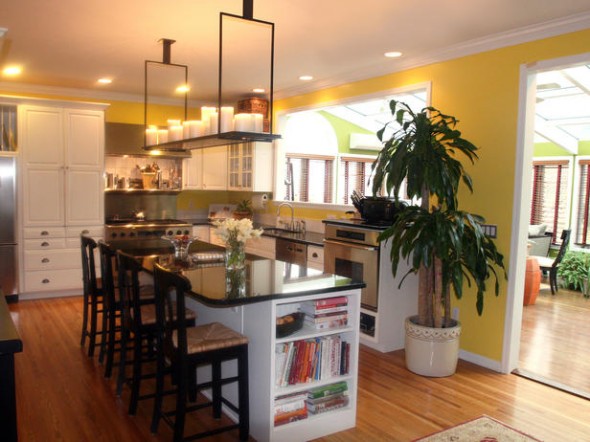 Layered lighting designs has to be worked together, modulate the layers by coordinating the lighting layers. Adjustable dimmers will help you save and you can use the layer as you require. Pic Courtesy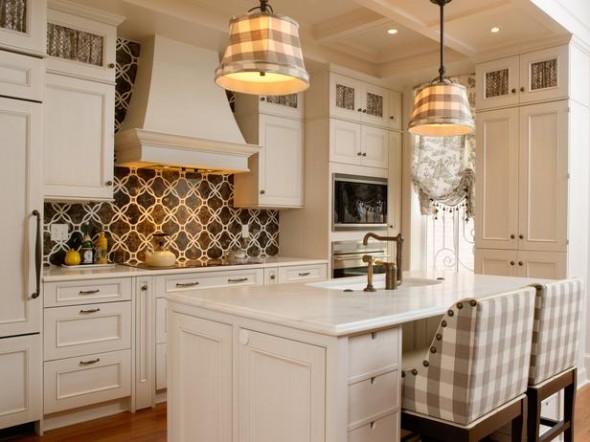 Lets Live Impressive!!