Organizing kid's closet is not all that different than your own, planning before organizing is best way to take care of outgrown clothes and unused toys. Closet design should fit the needs of the kid, such as hanging their own clothes, toys within reach and a space which seems friendly. If space allows consider adding open shelving or hanging cubes that allow for items to be easily reachable for your little ones.  Use the high shelves to keep off-season storage, and items which they might need in future. Fun and functional storage ideas to keep kid's closet organized and clutter- free.
Small drawers and cubbies make it easy for kids to find what they are looking for, keeping clothes in short stacks will help them organize better and easy. If you are planning to keep storage containers, go for lightweight and easy to search through. Pic Courtesy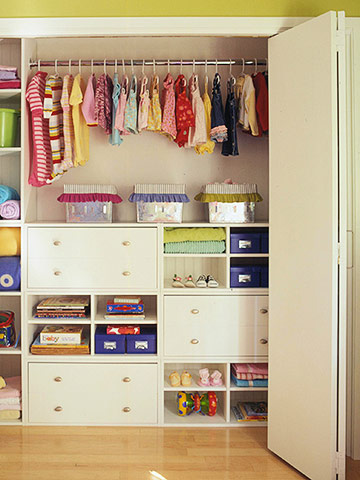 Two sharing a closet, a strategic design can keep peace. Give custom storage area to each, center tower drawers can be labeled to show designated sections. Open nooks provide ample space for storing shoes and two level clothes rod is perfect adjustable solution as kids grow. Pic Courtesy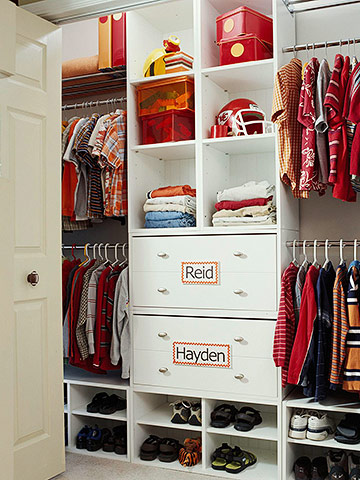 Choose closet storage that grows, choose components that can be easily rearranged to accommodate bigger clothing and accessories as kids grow. Pic Courtesy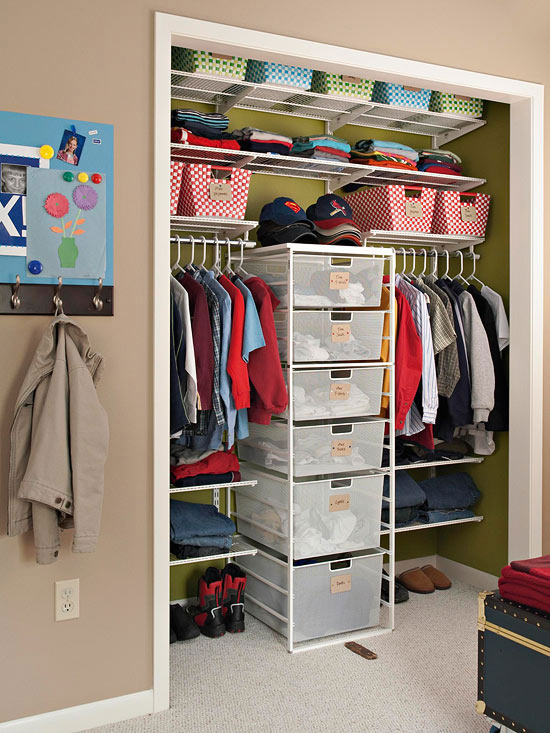 Closet doesn't mean you have to compromise on style, clever closet designs can make room look bigger. Stacking drawers provide easy clutter-free storage and snappy coat of paint can make room look lively and matches the decorating scheme. Pic Courtesy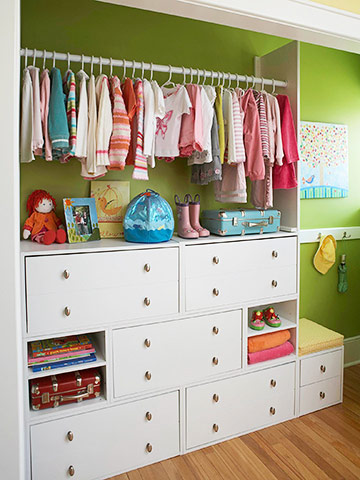 Involve kids while organizing closet, ask them how they would like to keep their favorite items. Work together and help them get organized and let them loose to decorate the space as they wish. Decorated boxes and wooden bins on open shelving also work as decorative element in the room. Pic Courtesy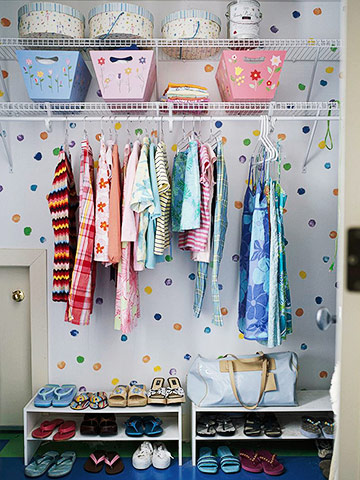 Use the window space to create an unusual storage space for books, toys and other hobby items. Adorn the space with rug and low seating, it serves as play area and storage area. Pic Courtesy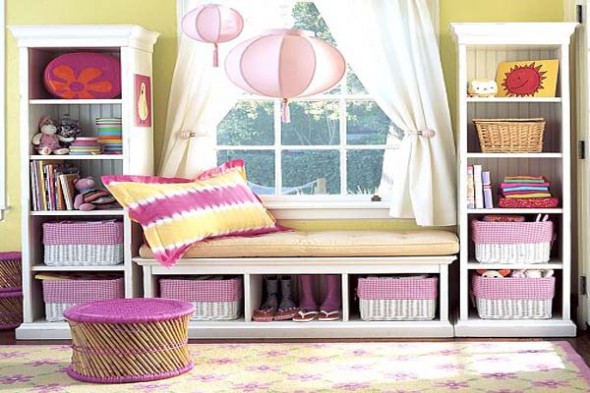 Open shelving allows everything to be in reach, differentiate the storage and work area with color.  Closet can be closed or shown off as per the requirement giving room a neat look. Pic Courtesy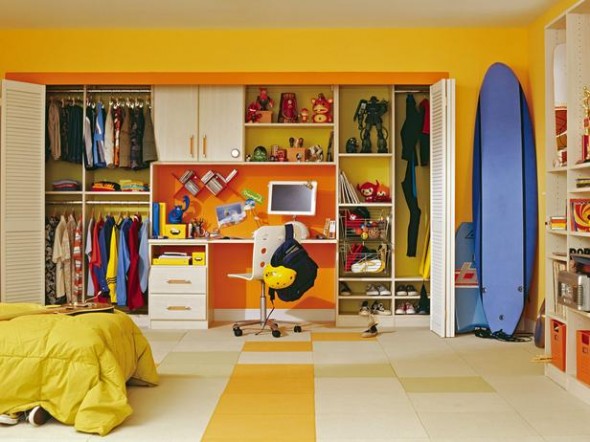 Don't forget to accessorize the closet, install hooks or hangers to keep closet uniformed  and organized. Install hooks at kid and adult levels so items are easily reachable, hangers can be rolled up and placed in storage basket when not required. Go for flexible storage ideas to make most of organizing kid's closet. Pics Courtesy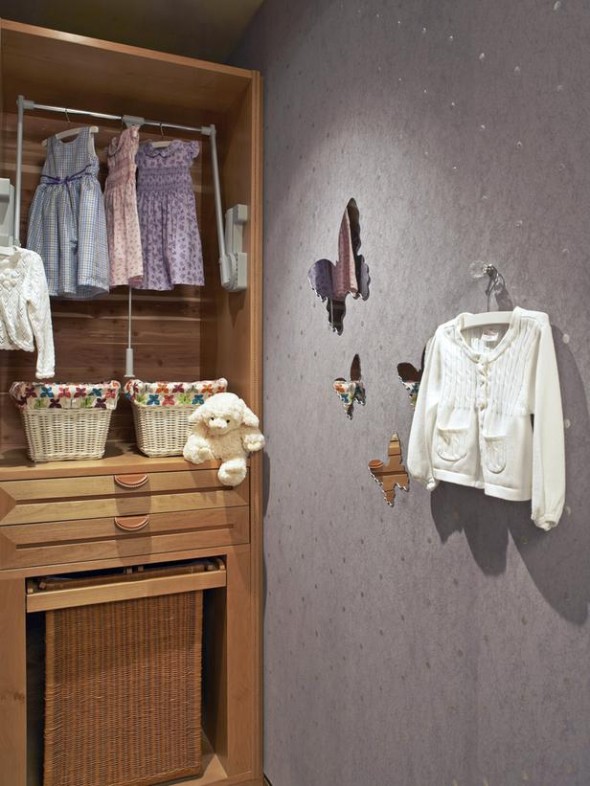 Checkout- Smart Kitchen Organizing Ideas
Lets Organize Impressive!!