Small apartments never seems to have enough space for clothes, books, electronics and other day to day use items. But you can enjoy the cozy feeling of small space with smart solutions, use small pieces that fit in the scale of the apartment, modular furniture which can be taken out when required and kept back giving a neat look, use the vertical and ceiling space. Last but not the least, get rid of all the clutter, keep it clean! And don't worry, if you're looking for something on the high-end, we've got some luxury apartments. Here are Smart Solutions to make a small apartment look spacious and  welcoming.
Ikea inspires with all white room, bright  and airy space with lots of seamless shelving  with ample of storage boxes makes a tiny flat spacious and stylish. Pic Courtesy
Also Checkout – Best Small Apartments Designs
Hide shelving and storage behind the curtain makes the rest of the room look bigger. White works and an experiment with fabrics and prints coordinates with the room. Also the furniture, coffee table with added storage, the sofa that doubles as a bed and hybrid desk saves space and gives neat look. Pic Courtesy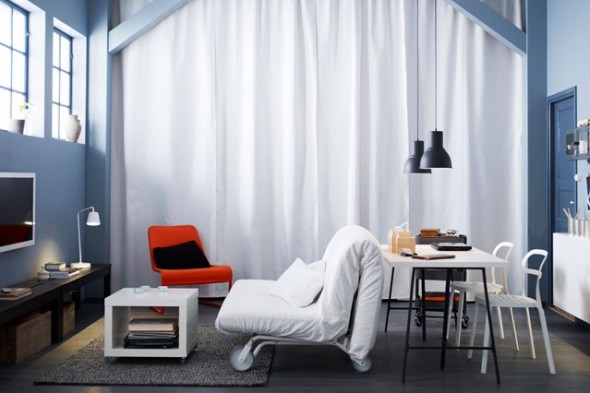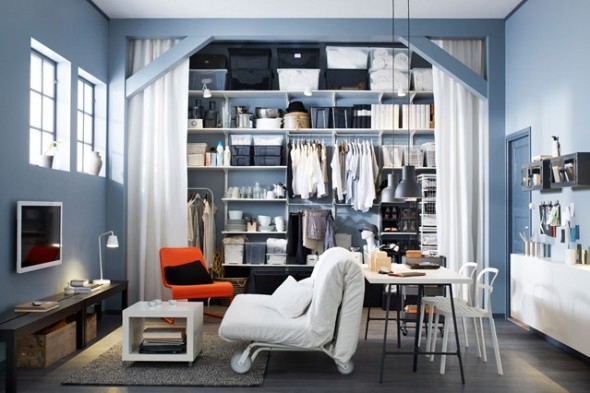 Ikea are brilliant at showing clever storage ideas for small space, book shelves along the perimeter of a bedroom is smart solution to storage problems. Pic Courtesy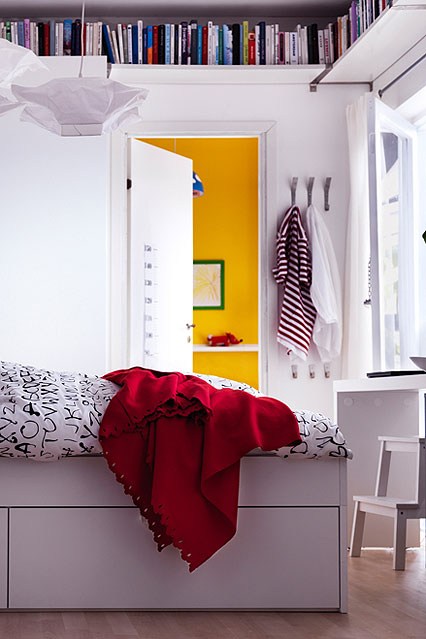 Small bathroom, create a fanciful retreat in your bathroom by papering in dynamic print. Go for a continuous pattern to create a unified look rather than solid color which makes room seem much smaller. Pic Courtesy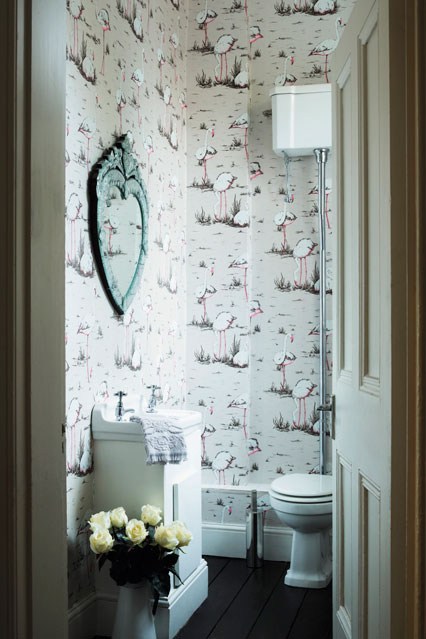 Bathrooms often have a lot of empty wall space, make complete use of it by putting decorative shelves to display products. Pic Courtesy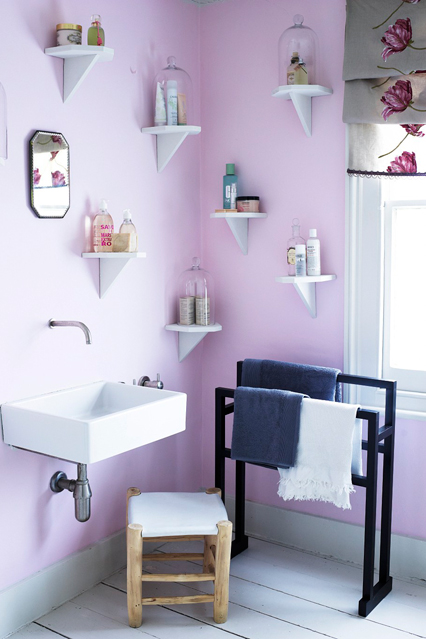 Dark hues paired with  a lighter shade accent  can work well in small spaces, not only you temper the effect of dark shades but also add a feature point to the small room. Pic Courtesy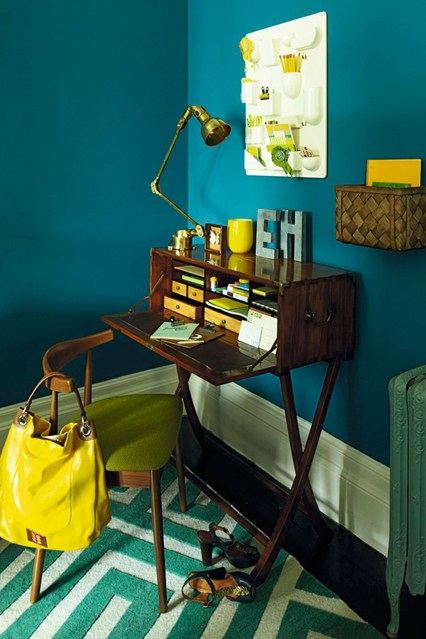 Small bedroom doesn't mean boring, stick to two tone scheme streamlined with clever storage makes this bedroom interesting. Choose the accessories such as throws and cushions in bold prints to add personality to the room. Pic Courtesy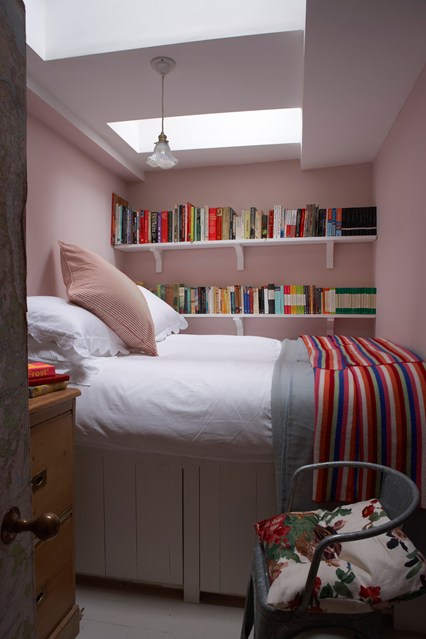 Ikea surprises everytime! Functional, stylish bedroom in small area. A bunk bed with built-in desk creates free space, hidden hanging rails and wall pegs ensure the room is clutter-free. Pic Courtesy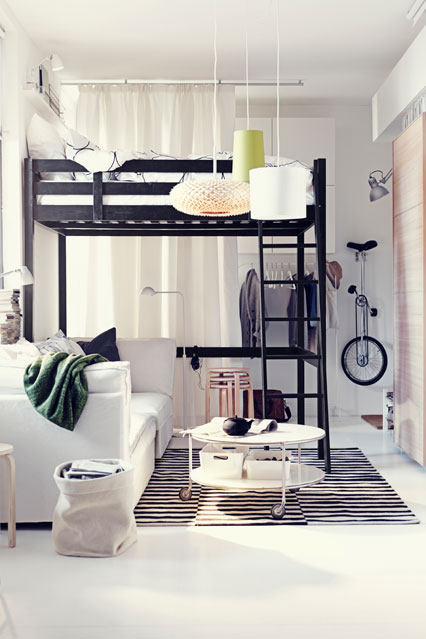 Why let any space go unused? Tricky space such as alcoves can be used creatively. You can turn them into bookshelves or customized wardrobe. Pic Courtesy
Also Checkout – Creative Storage Ideas for Small Spaces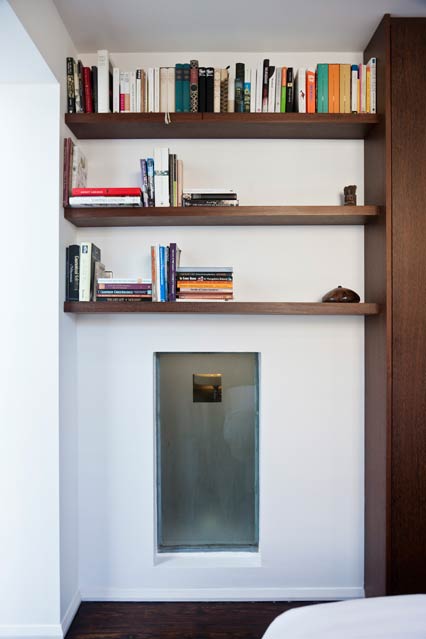 Best way to get rid of extra clutter is built-in storage, it offers better solution than free-standing wardrobes. Also if you like to display than you can go for split shelving which serves the purpose of both storage and showcase. Pic Courtesy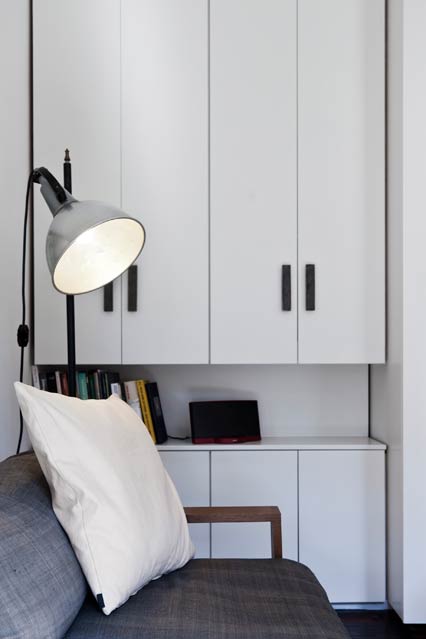 Consider a open plan structure, open kitchen and living room with an elongating mirror enhances the spaces. Pic Courtesy
Also Checkout- Creative Living Room Designs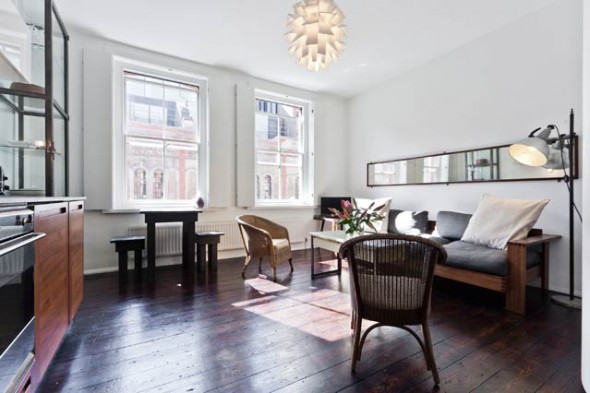 Lets Live Impressive!!