Usually Summer is associated with weddings but Fall has become hugely popular time of the year to get married. Fall has more than one reasons to be up on charts as wedding season choice, Weather is wonderful with temperate days and mild evenings, colors are in abundance which makes wedding background stunning and picture perfect. Fall weddings have a gentle tempo to them yet vibrant  colors makes them first choice for any couple. Best part you don't have to worry about summer heat or winter cold if you planning an outdoor wedding. From color palettes and cakes to wedding venues, these beautiful ideas will inspire you for an autumn wedding.
A classic barn is one of the most sought-after wedding venues for a fall wedding, it gives a rustic appeal and you have scope for lot of creative DIY ideas. You can also hire a limousine for a grand entrance to contrast the rustic appeal. You can visit website for more details.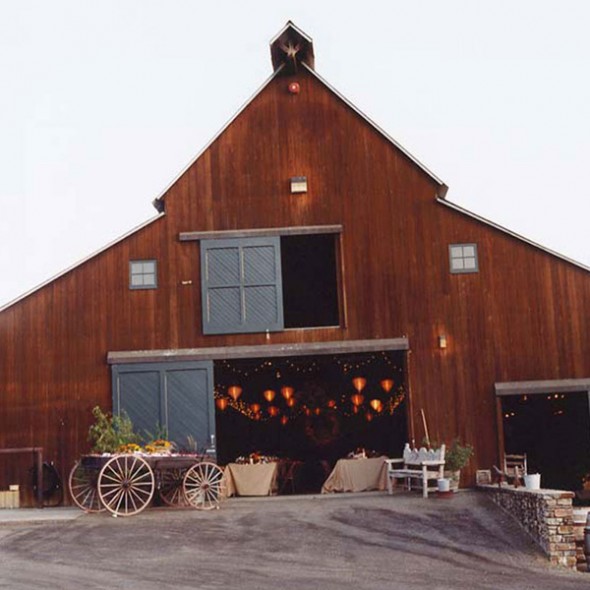 Fall Weddings- DIY Ideas
Attach escort cards to mini pumpkins, they add a flair to the fall weddings overall theme. Jack-o'lantern sticker are an adorable addition.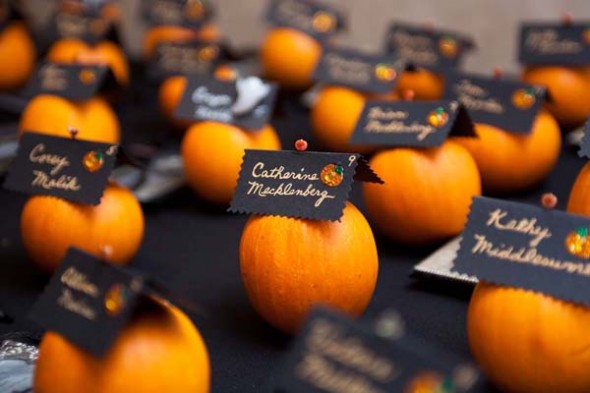 Bring natural influence and a rustic appeal with birch tree place card holders.They are perfect for fall weddings theme.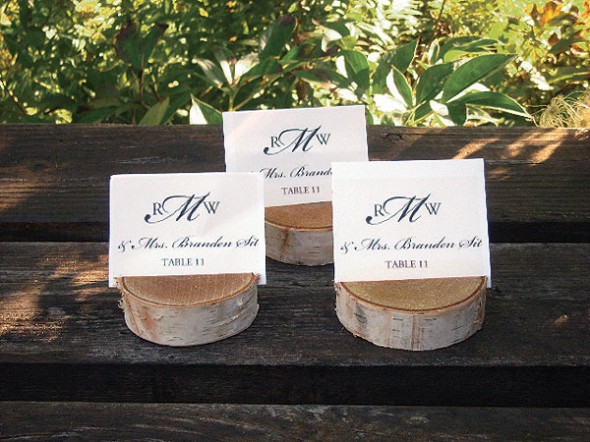 Mini pumpkins can double as place card holders for guests, you can use them as they are or paint them in theme colors to give a sequenced appeal.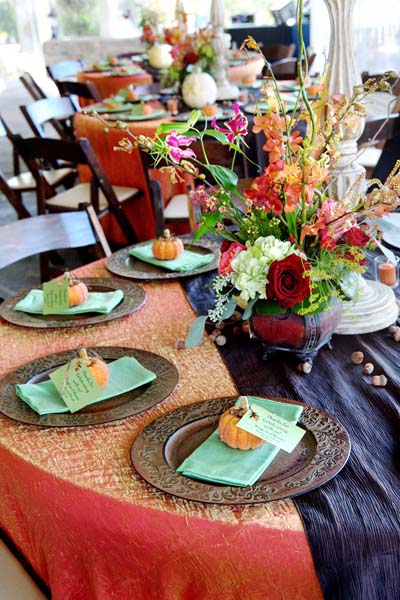 If you are not into traditional arrangement, flower girls can carry pumpkins filled with flowers rather than traditional baskets. Cute!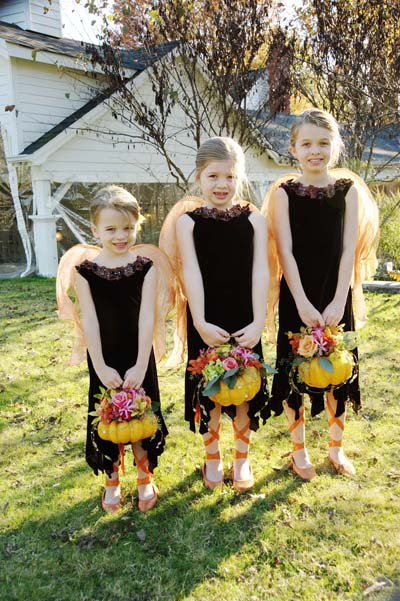 Color Pallet- Fall Weddings
Orange, purple and black are key colors used in fall weddings, this simple bouquet of Orange calla lilies, black feathers and purple ribbon is perfect.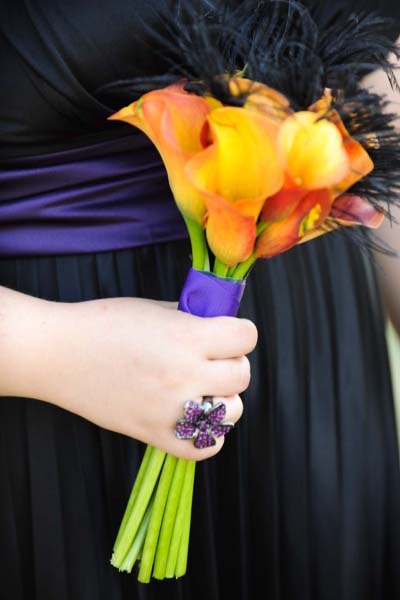 Vibrant rich tones can be used in bouquet as well, mix flowers in vibrant colors is perfect for Fall weddings.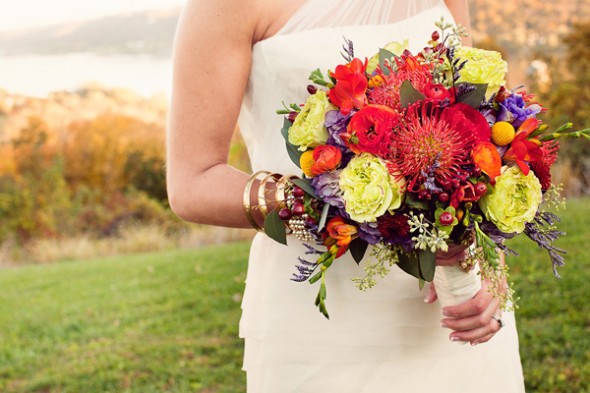 Place you stand and exchange vows should be perfect, a birch and curly willow arch filled with hydrangeas and bittersweet berries in autumn tones is perfect choice for altar. Alternative Altars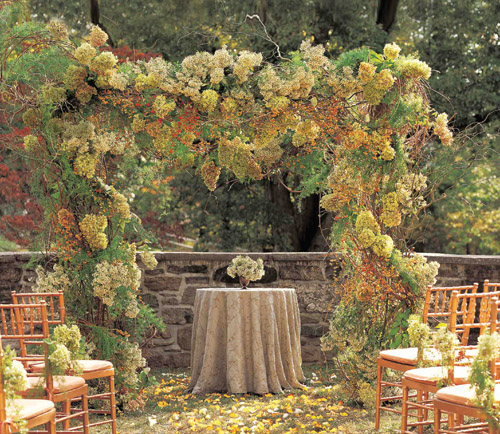 Fall season offers a choice of indoor and outdoor weddings, this setting of covered surroundings and open roof makes the venue perfect  for fall weddings ceremony. Although weather is mild but its better to have space heaters as safe back up. Wedding photography tulsa are well-equipped to capture moments from this once in a lifetime event.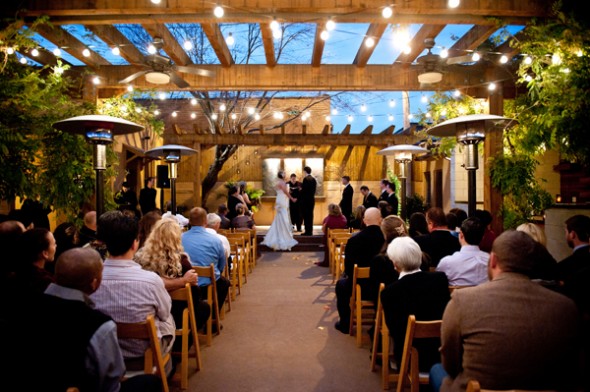 Color Palette – create a beautiful and cozy ambiance with intricate tablecloths, draped chair covers and purple lighting.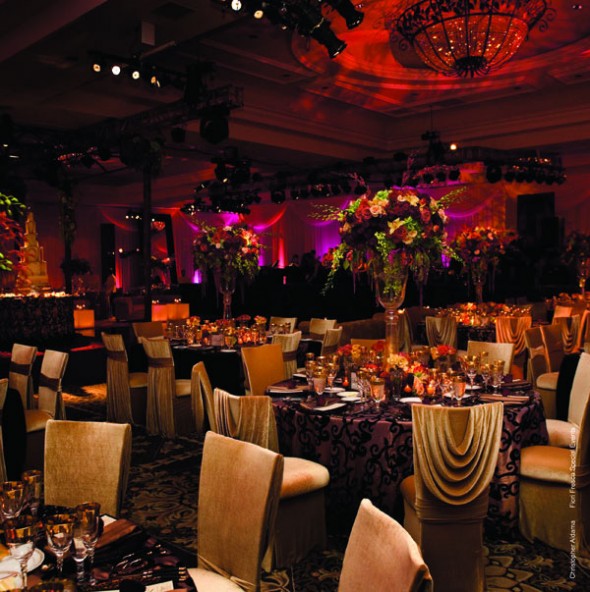 Color Palette – Jewel tone is hot trend and fall weddings are perfect to use these tones, gold and crimson color makes a hot combination for the table decor.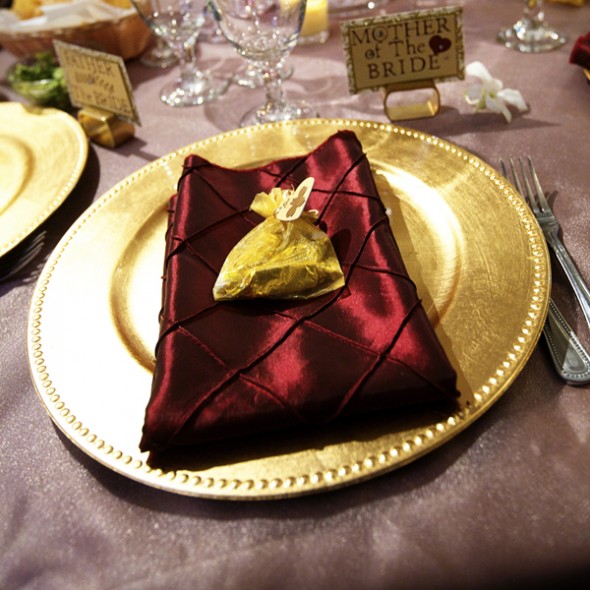 Color Palette – Deep orange and black is definitely a bold combination and sashes out, earthen appeal with dynamic centerpiece with branches, bold floral and candles completes the setting.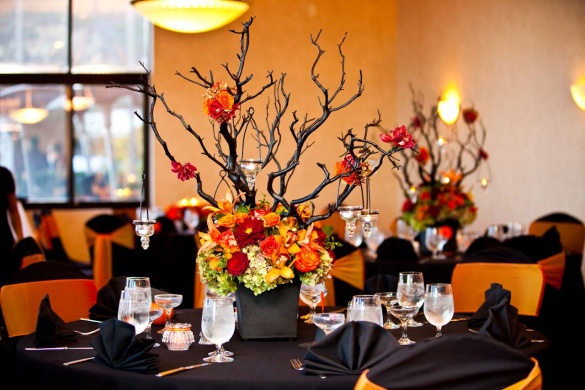 Rustic decor has a complementing appeal in a Fall weddings, a vase filled with pinecones, berries and branches is complemented by a rustic table runner.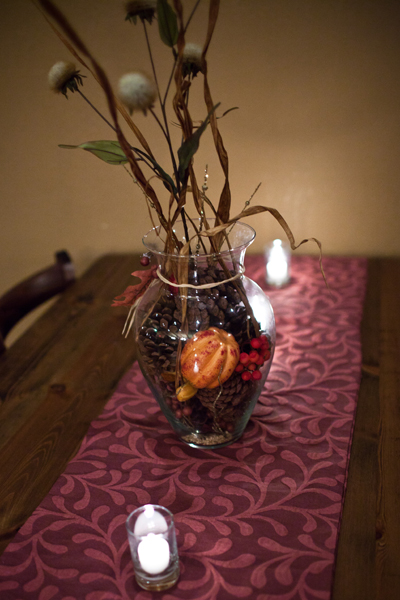 Play Autumn's rich hues with antique metal lanterns, which gives out warm glow and cozy warmth.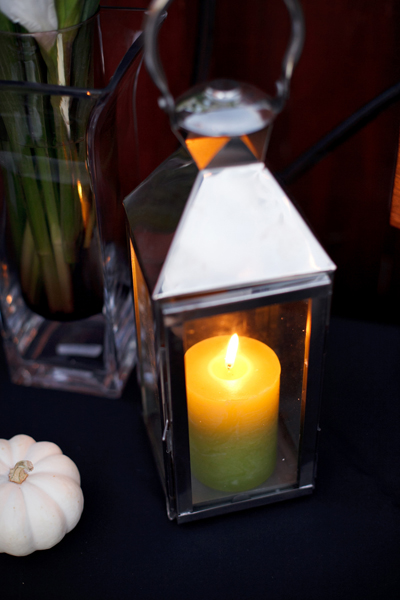 Low key centerpieces can work wonders, colorful leaves and mini pumpkins matched with bright purple flowers adds to theme.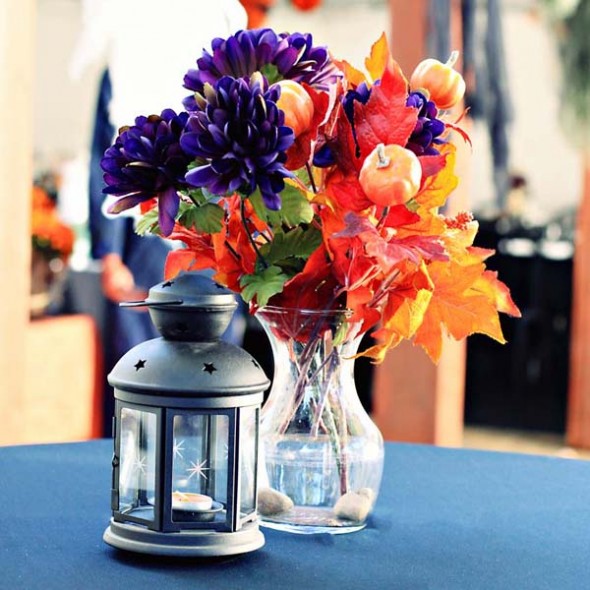 Modern and rustic goes well in this one, a modern candle centerpiece balances on a rustic tree trunk adorned with red, orange and yellow leaves.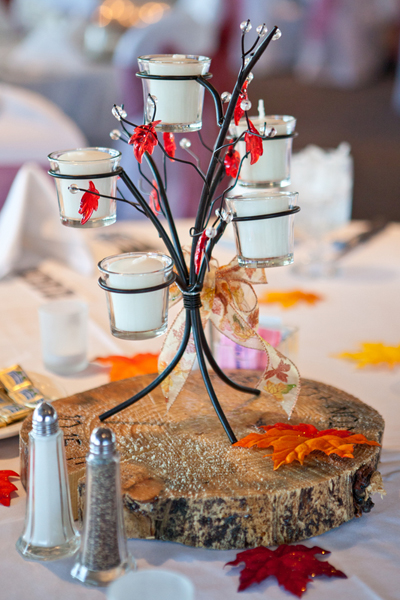 Tuscan-inspired candelabras are a glam take on the vineyard theme.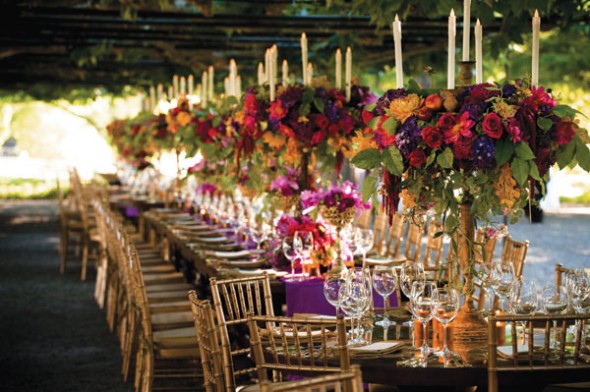 Garlands are key decor element and it depends on you how you turn them creatively to fit in your theme, a garland of leaves and vintage lanterns are perfect to decorate path side or mantle.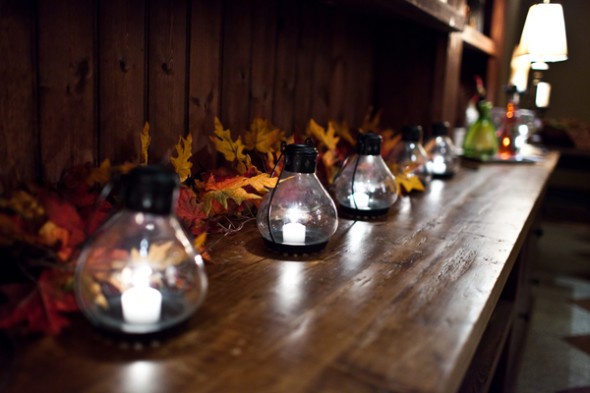 Use pumpkins as baskets, a flower- filled faux pumpkin is an adorable addition to decor.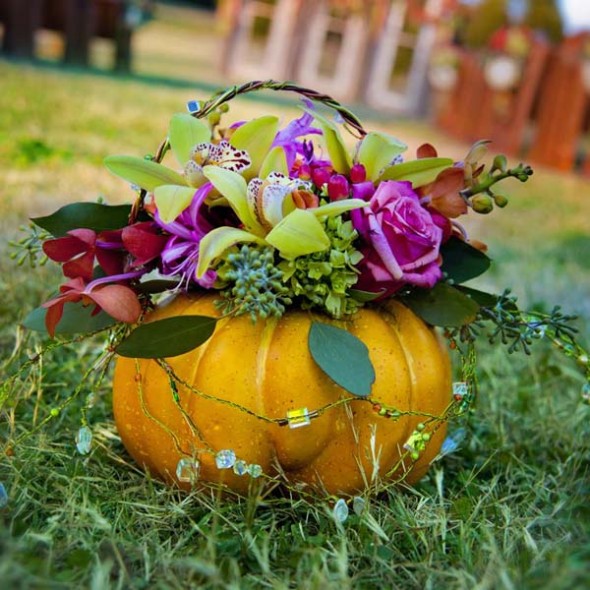 Hanging lanterns and strings of tiny lights gives warm glow and adds a mystical effect to the setting.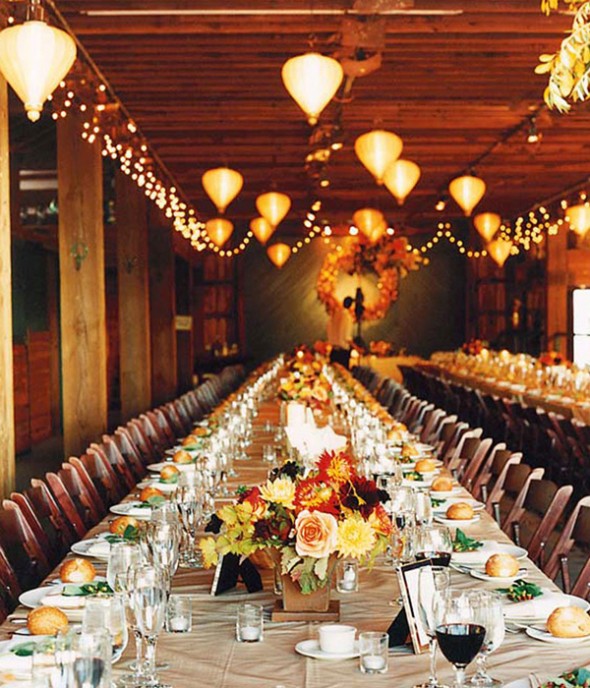 Make a bold and vivid statement  with vivid hanging centerpieces, these hanging flower bouquet are designed to resemble clouds at sunset.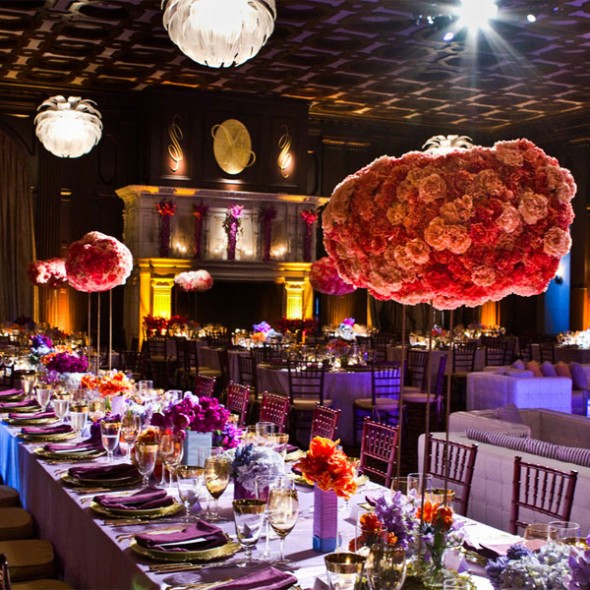 Punch up your reception space with fun and color, colorful floating paper lanterns add a colorful glow to the space.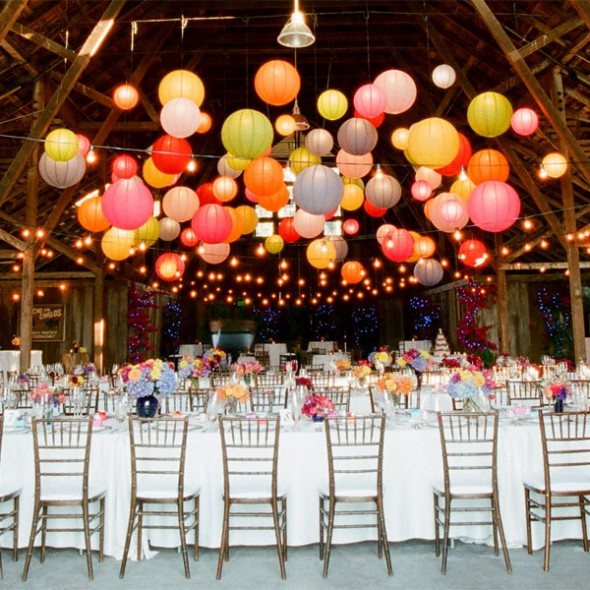 Choosing a perfect wedding cake is the most difficult decision to take, these beautiful and delicious looking cakes can add sweet charm to the reception. Show off autumnal colors with a adorable addition of butterflies and flowers.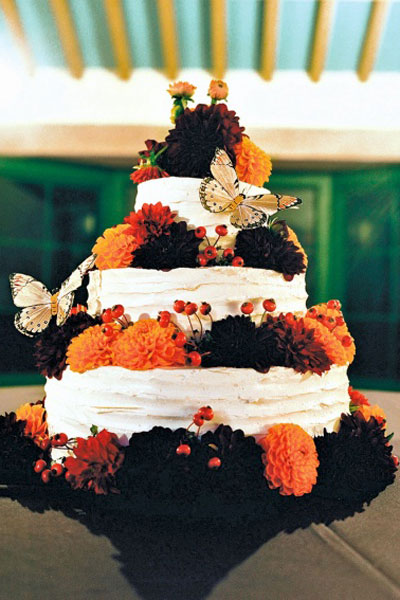 Just like Golden jewel ton in the theme, add a glided pumpkin cake topper to the cake splashed with autumnal leaves.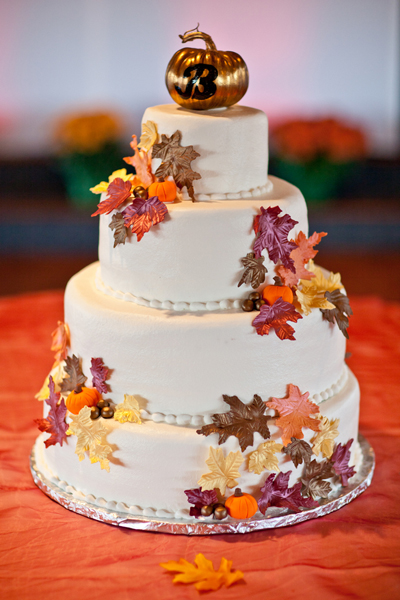 If the theme is rustic, fondant leaves add rustic charm to this elegant cake.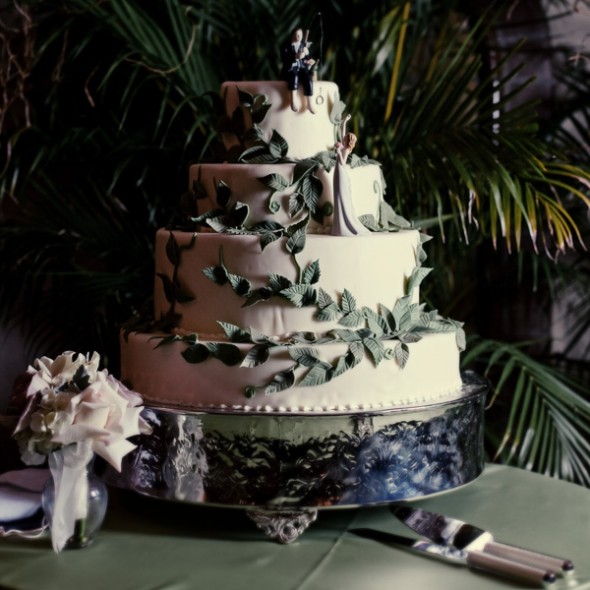 Charming cookie buffet was styled similarly to an ice cream sundae bar, guests can add fun toppings  like M&Ms, Reese's Peanut Butter Cups, Twix, Oreos, and more.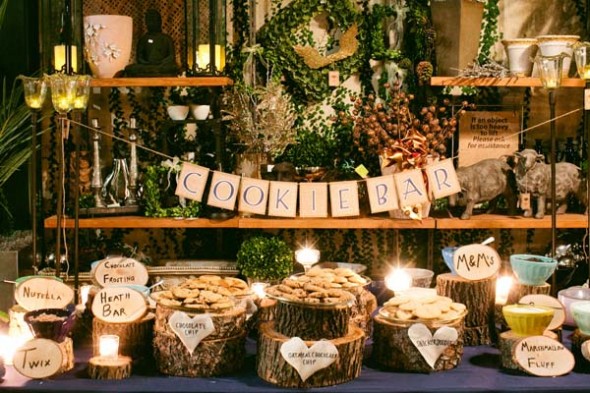 Party favors, early fall can be wonderful time of year to plant pine trees, give your guests a small seeding as a wedding favor.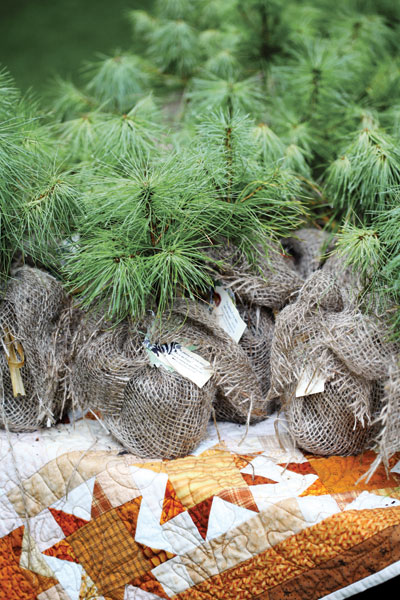 Let your guests enjoy sweet taste of wedding favors, caramel apples adorned with a custom favor tag and theme color ribbons.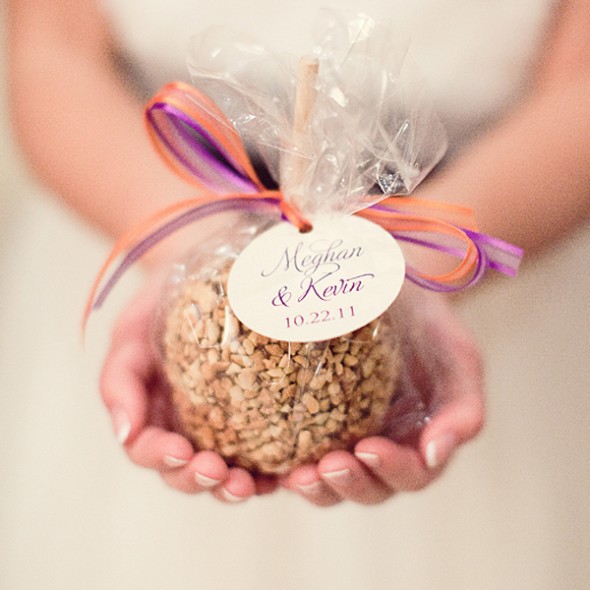 Last but not the least, its great time to have a classic photographic background with the Renee Jean Photography team. Picture perfect, isn't it?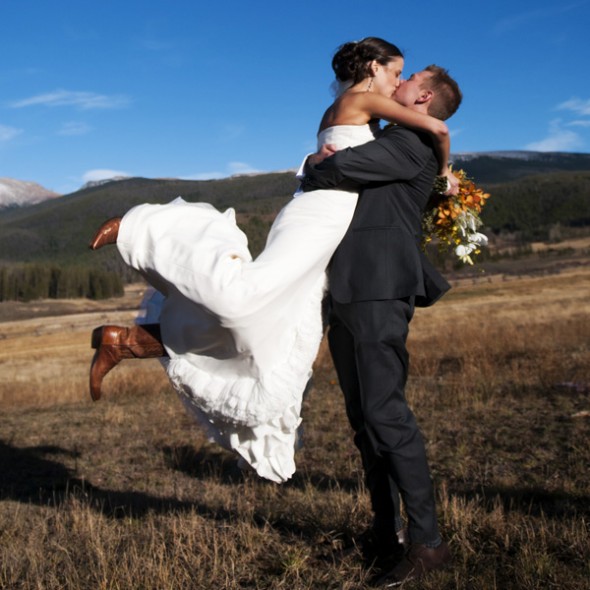 Pics Courtesy                                                 Also Checkout: Vintage Themed Wedding
Lets Celebrate Impressive!!