Curtains are screen between you and the outside world, keep you warm and reduce noise significantly. These practical matters are as important as the color, design and texture of curtain fabric. Curtains should be either windowsill or floor length; else they can ruin the proportion of the window. Curtain holders are as important as curtain fabric and pattern. Choose a curtain holder which works best and suits your requirements. Enjoy!
Pelmets and valances fit over the curtain headings and tracks. Pelmets are made of wood but they are available in painted or covered patterns. Pelmets give curtains definition and can follow the architectural lines of a window. Valances give a softer effect than pelmets, usually of soft pleats or gathers falling across or down the side of the curtain in a shaped curve. Pic Courtesy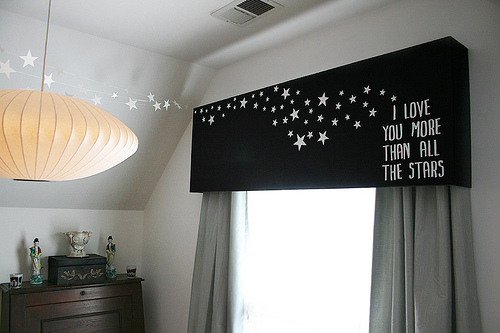 Pic Courtesy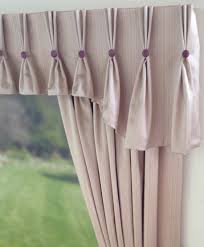 Heading is the gathering or pleating at the top of a curtain, tape sewn on to the curtain back will determine both the shape and size of these gatherings.  Pinch pleats and pencil pleats are the most popular headings. Pinch pleats suit fairly heavy, floor to ceiling curtains and pencil pleats work well with lightweight net and sheer fabrics.  Gathered headings are a cross between pinch and pencil pleats and should be reserved for light and short curtains. Pic Courtesy
If you are looking for both practical and decorative solution, tie-backs are the most suited. They can simply consist of a doubled straight piece of fabric, attached by rings to a hook on the window frame or wall. Curtains with pleated or gathered headings could have tie- backs made in the same fabric. Pic Courtesy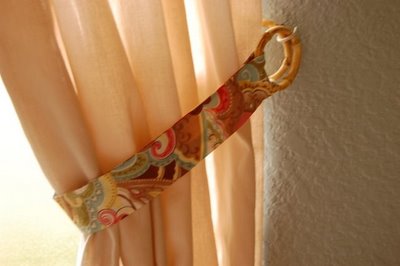 Tracks ranges from plain invisible plastic tracks to sophisticated sectional metal ones. Curtain tracks should be wider than window frame so that curtain can be drawn right back to let in the light. If the window extends right up to the ceiling it's a good idea to use ceiling –mounted track. Pic Courtesy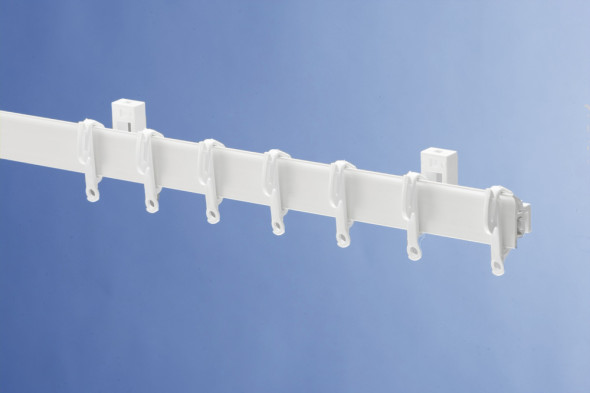 Pic Courtesy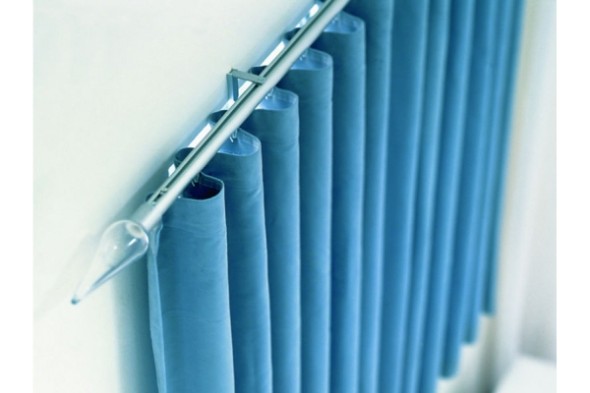 Poles, an attractive alternative to tracking, curtains poles are available in brass, wood and different ranges and width. Wooden poles are usually made of pine wood, you can also buy painted and stained complete with its original rings and collaborates with the look. Use a curtain that is a strong contrast to the pole, mahogany with yards of white muslin. Pic Courtesy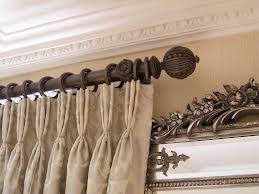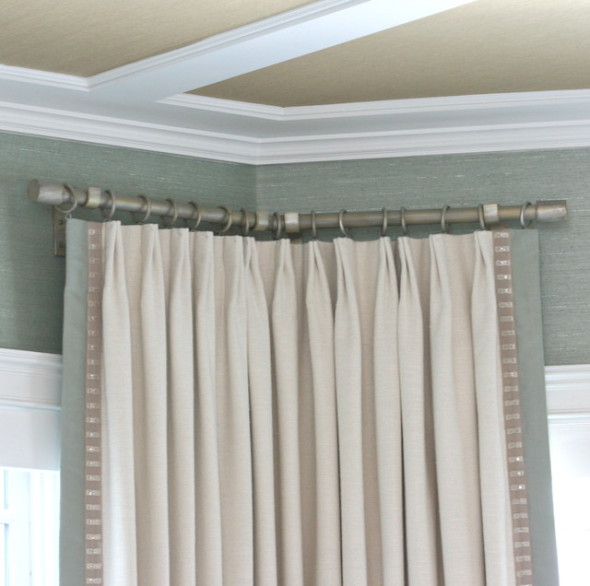 No matter what holder you choose be sure that they are placed safely and correctly so that it will take the weight of the curtains and looks good.
Lets Live Impressive!!