Open- plan living has a huge buzz nowadays; it's a beautiful way to add value to your home and improve your living space. You can easily combine the space of your living room, kitchen, dining area, leaving only bathrooms and bedrooms closed off. Not only it gives the appearance of larger house but can create additional space to move around and social gatherings are much more fun. Also, if you are in favor of minimalist living than open- plan living is perfect idea for you. These tips will help you create and have the best of open plan living option.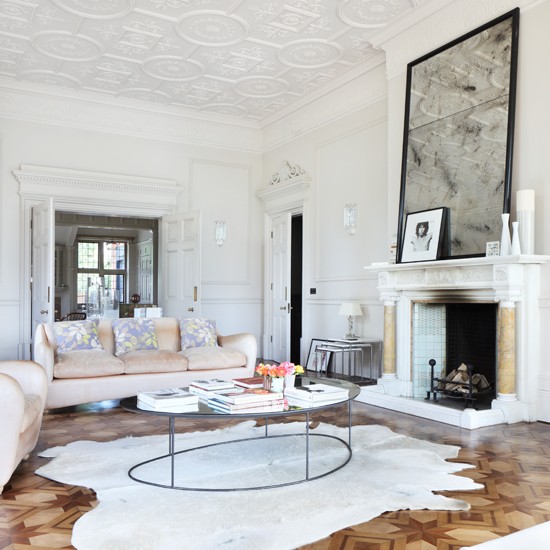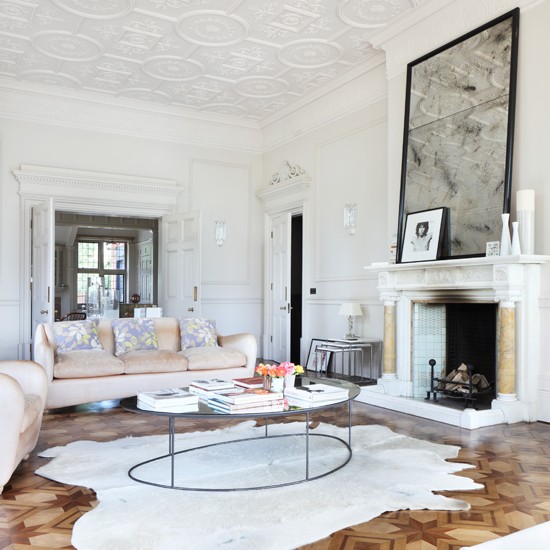 Oversize patterns work well in large open- plan spaces, light and airy feel to the room along with a aged coffee table and contemporary chairs give a modern living space. Pic Courtesy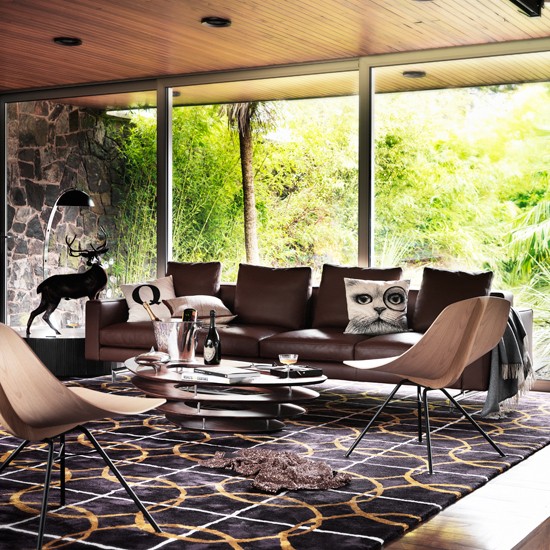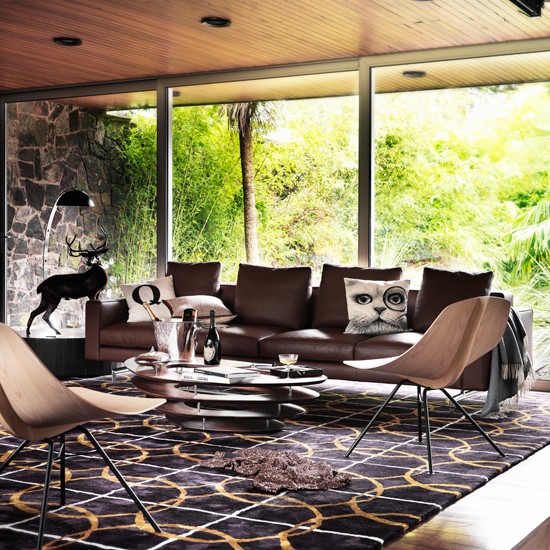 While planning an open-living space make sure you have planned well in advance to keep the place clutter free. Add units which can offer the necessary storage space, add luxurious fabrics to soften the look. Pic Courtesy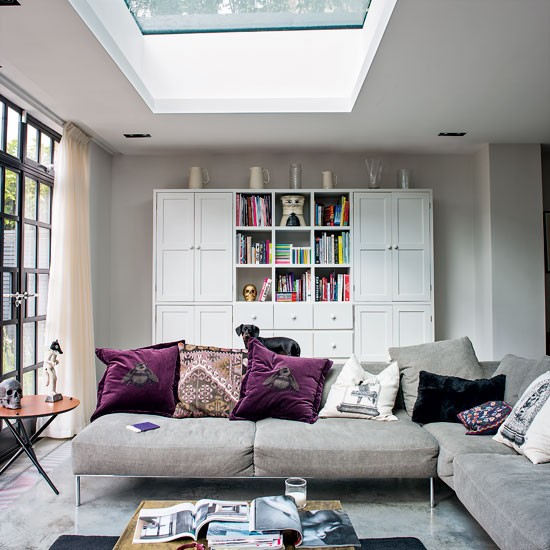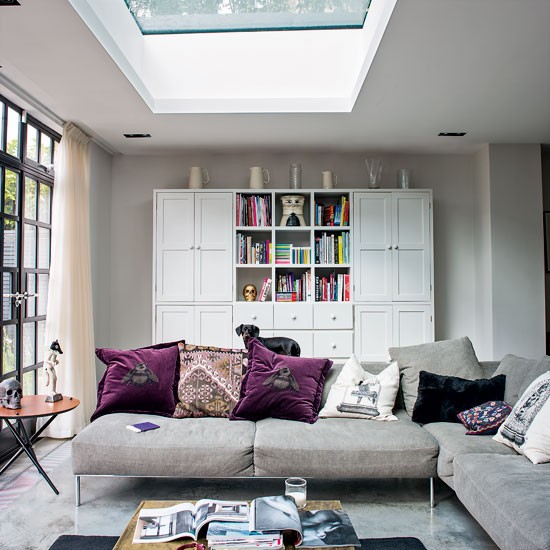 Wallpaper can create a feature point in open room when matched with contrasting furniture. If you have a large room, don't be afraid to decorate the whole room in daring statement print. Pic Courtesy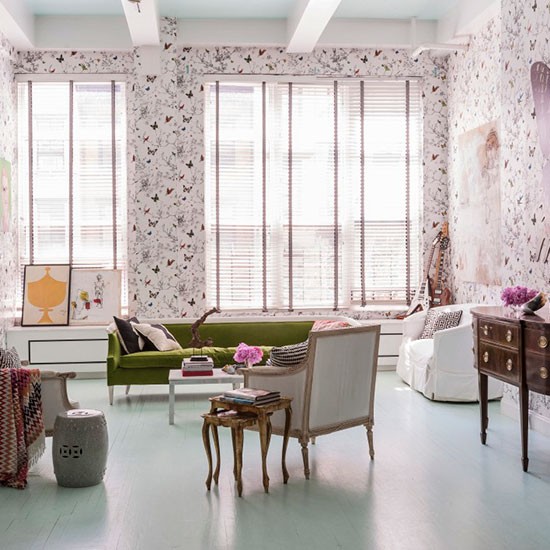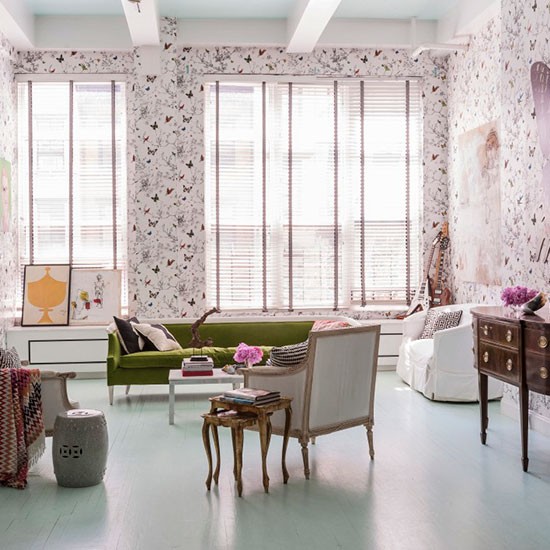 The best way to make open plan living to work is to divide the room into zones for different activities. Let furniture and floor treatment divide the space in subtle but specific way. Use a room divider, bespoke yellow cabinet acts as a room divider between living and dining area, while still maintaining an open feel. Pics Courtesy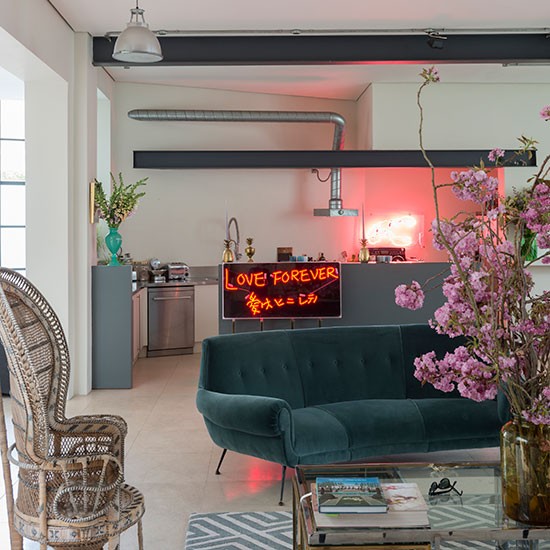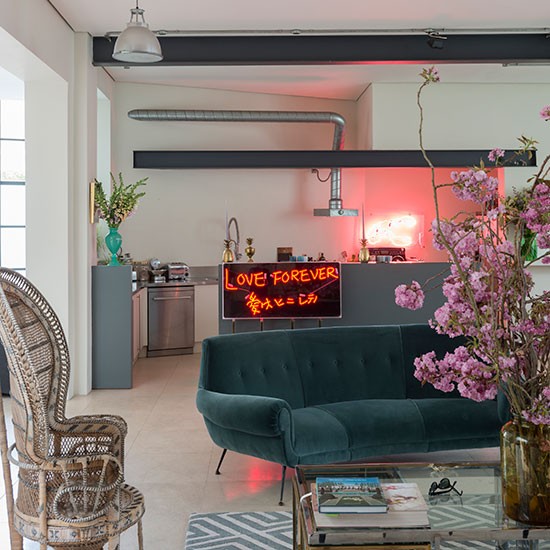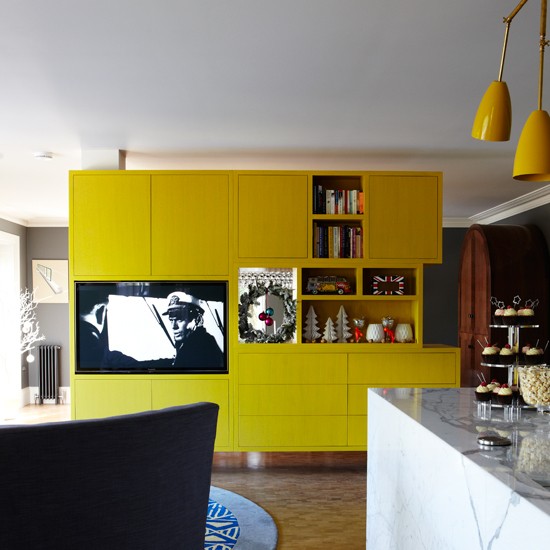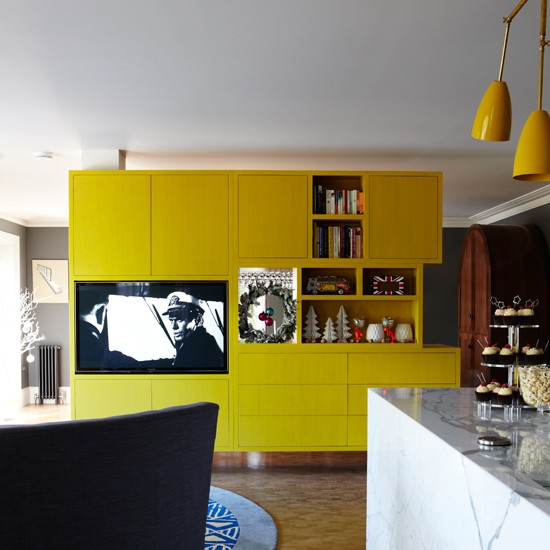 Create a focal point in the room with statement pieces, eye catching mural or bold geometric rug. For a fresh look try take on traditional flooring and neutral tones as the color theme. Pic Courtesy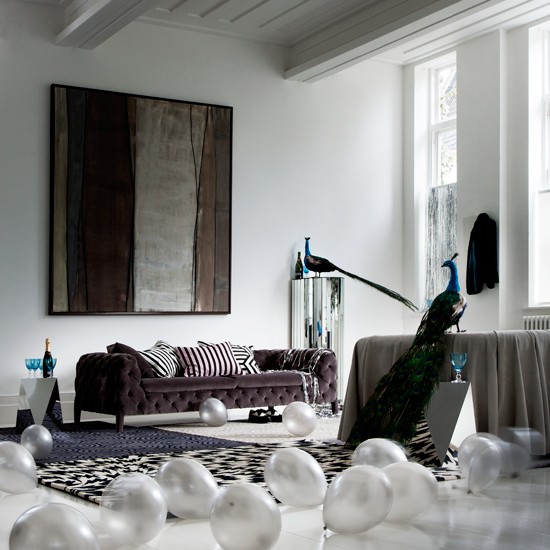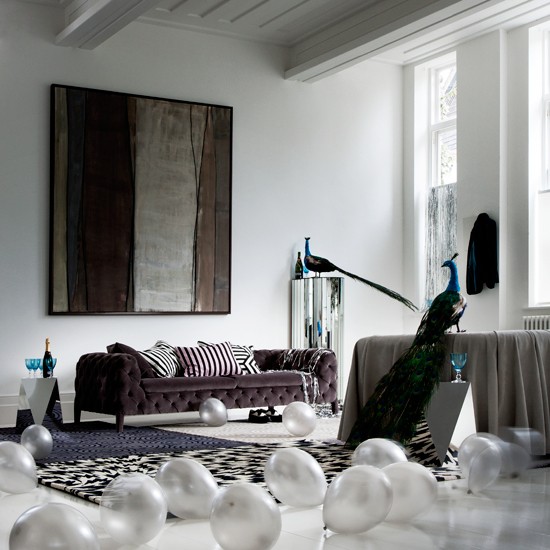 Use clever lighting, large windows enhance the light in open-plan living.Use layered lighting or create a focal point by hanging a statement chandelier or pendant lamps. Create layers of lighting which can be used whenever you have a gathering. Pic Courtesy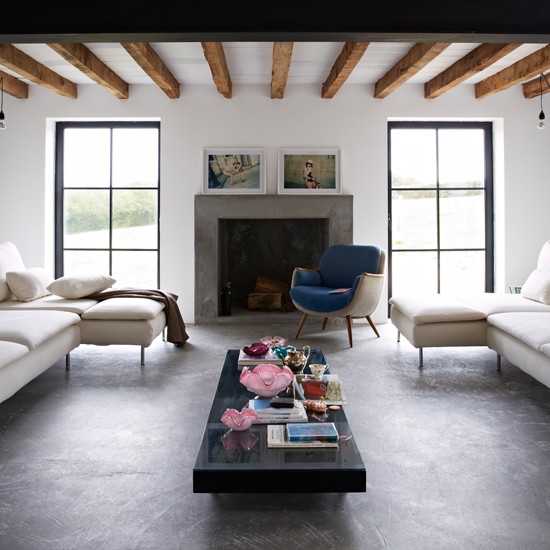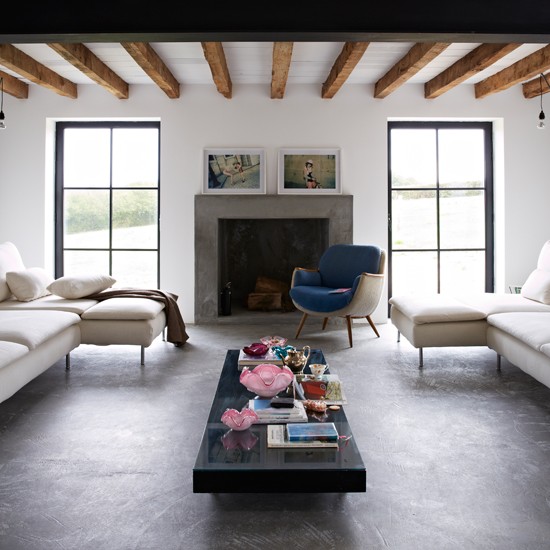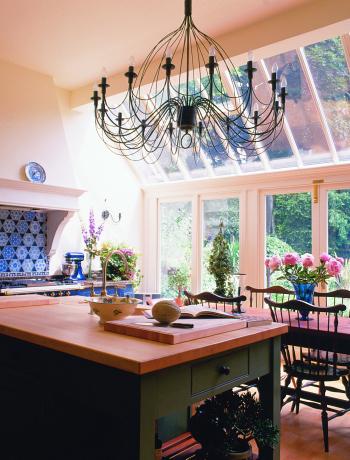 Kitchens are usually the most busy area in open-plan living space,make your kitchen more cozy with open storage units displaying pots, pans and ornaments. To create a streamlined effect make kitchen cupboard blend into the background. Multi- functional kitchen island would be a better use of the space. A large unit can incorporate room for a sink, a hob, cupboards as well as a breakfast bar.  Pics Courtesy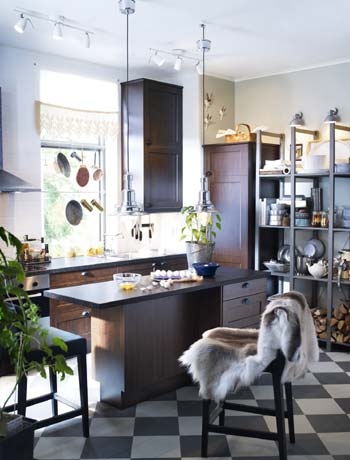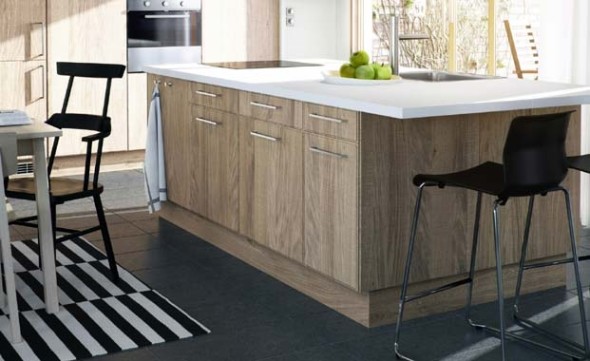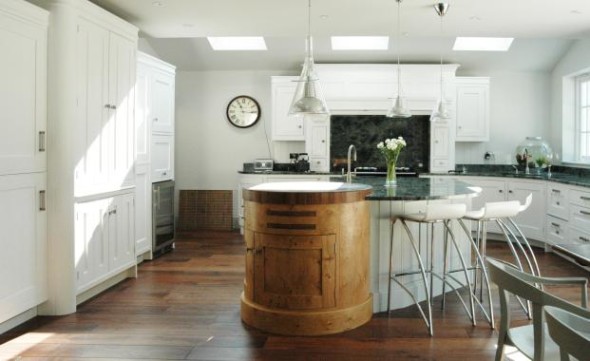 Lets Live Impressive!!