We all like the thought of improving our homes and adding extra footage, and conservatories can be one of the easiest and cost effective way of doing that. They can be super stylish and very flexible space, you can integrate them into kitchen, dining area, a study or a gym. An expanding range of design, materials and colors from suppliers has brought more choice to the consumer helping to increase demand. Coupled with the recent trend to improve the home rather than move house. Apply these creative ideas to improve conservatory interiors.
Create a comfortable conservatory seating area, neutral furnishings look neat and detract focus from the view of the garden. Bring warmth with bold color accents on the blinds and other furnishings.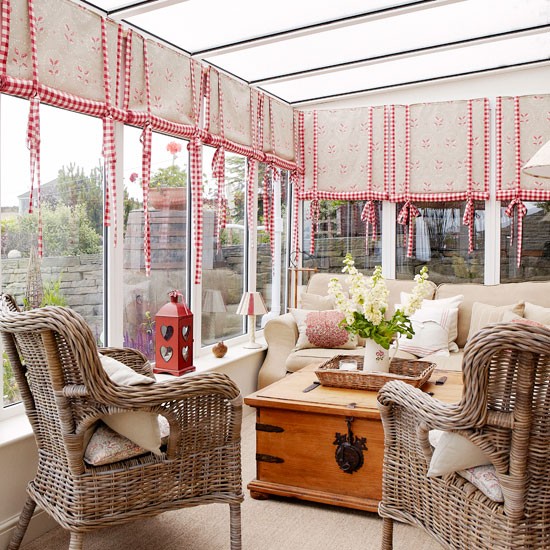 Create a reinvented lushness of tropical with furniture in hot and colorful shades from jungle and houseplants.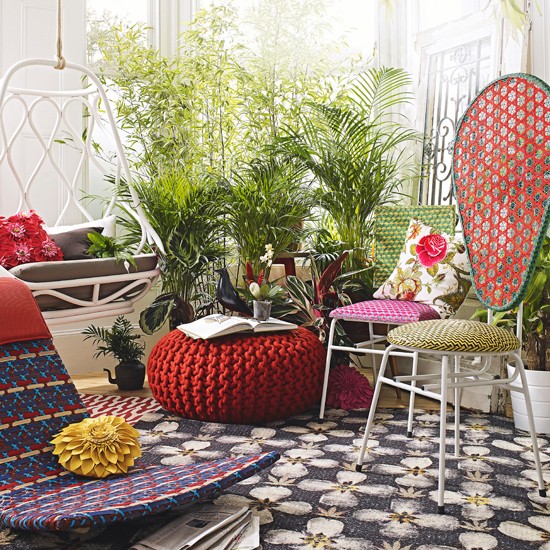 Make the space a multipurpose living area. A modular sofa creates a cozy TV area and acts as divider to the dining zone. Pull together color scheme with furnishings.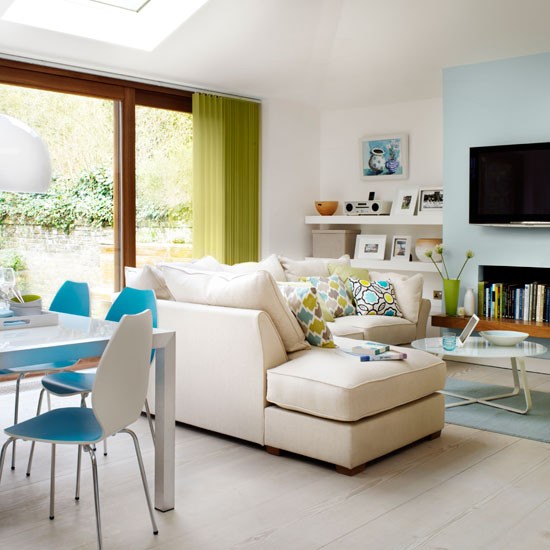 Make the place all-season ready by installing fireplace and use it for spending quality family time.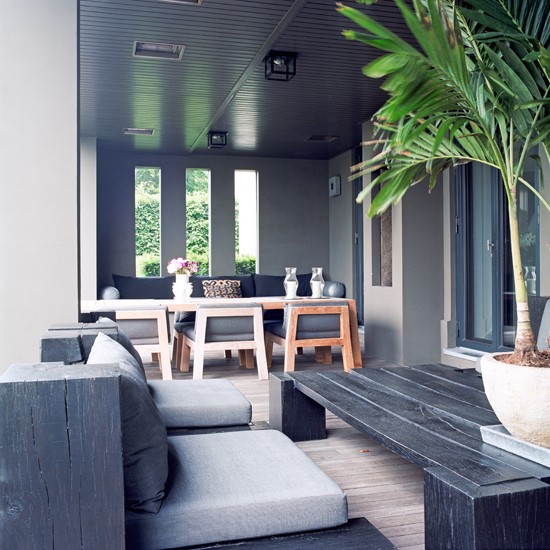 You can also have open plan conservatory dining room, bathed in natural light it incorporates screens so that two rooms can be divided. And also consider adding some good window film to your conservatory as that's a brilliant way of reducing heat in the summer and keeping more heat inside in the winter.
Lighting plays an important role in any room, rather than hanging single lantern or light, create a group of lights together for a fun and vibrant conservatory.
Create a vintage  style sun room by putting together a leather armchairs, brass-based accessories and low- level coffee tables.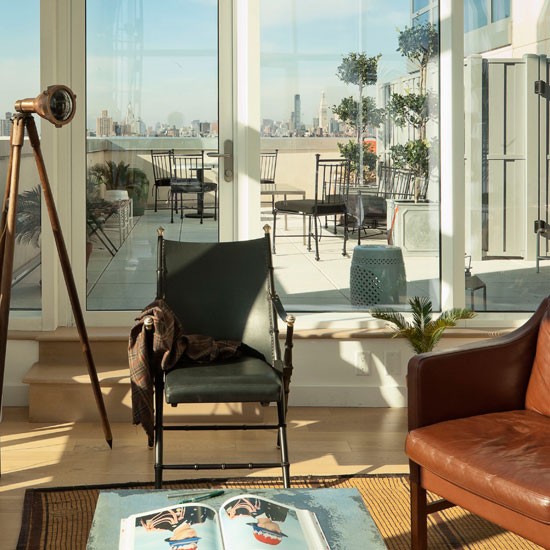 Cafe curtains are a country-kitchen favorite, but they also look great in a garden room. Add a summer feel with patterns and accessories like pot plants.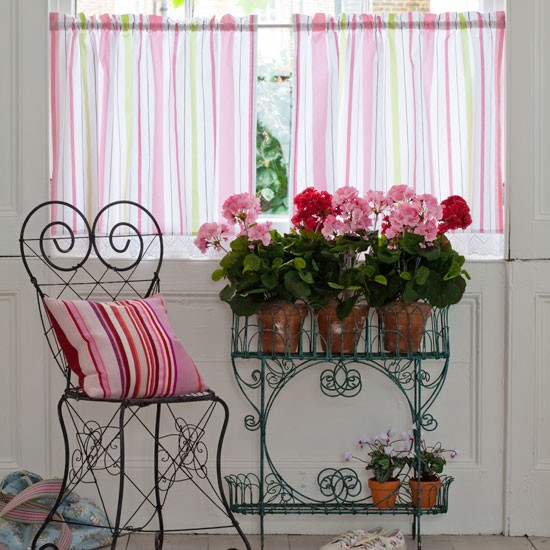 Living area, kitchen, dining area we can try all in this extension then, why not have a home office too?  Create a cool look with blue and black palette and team with furniture and accessories in natural, tactile materials. A desk by window will maximize the light.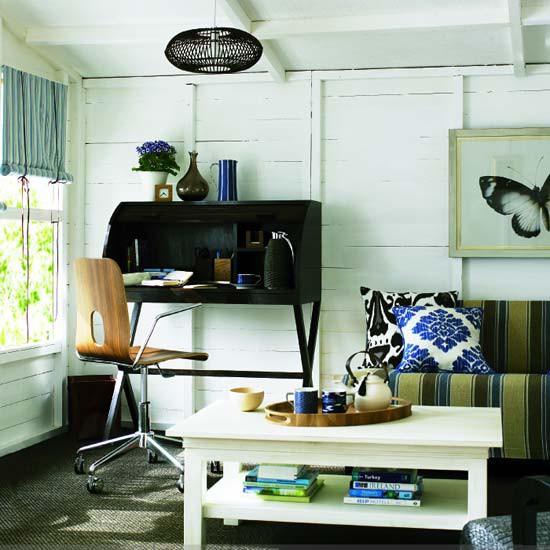 Open shelving are a practical solution for conservatory or garden room. Put pretty pot plants along side decorative elements for a wholesome look.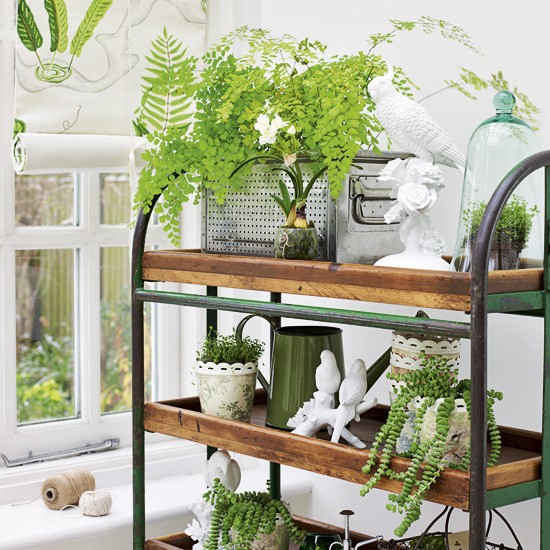 Lets Live Impressive!!