Table decor would be your main focus during the Thanksgiving decoration . It is the place where your guests will spend most of their time eating and socializing. Table runners are both beautiful and practical solution to instant decoration. Start experimenting with new-but-old materials, like burlap, and dared to leave the edges frayed. These table runners can be used for years.
9 Super Table Runner DIY Ideas
Put your own creativity and create an elegant and beautiful table runners with these simple DIY ideas.
1. PinWheel Table Runner
If you love great paper elements, then you will love this fun cascading pinwheel table runner. It looks great as an alternative to flowers on the table and you can pick colors according to the party theme. Link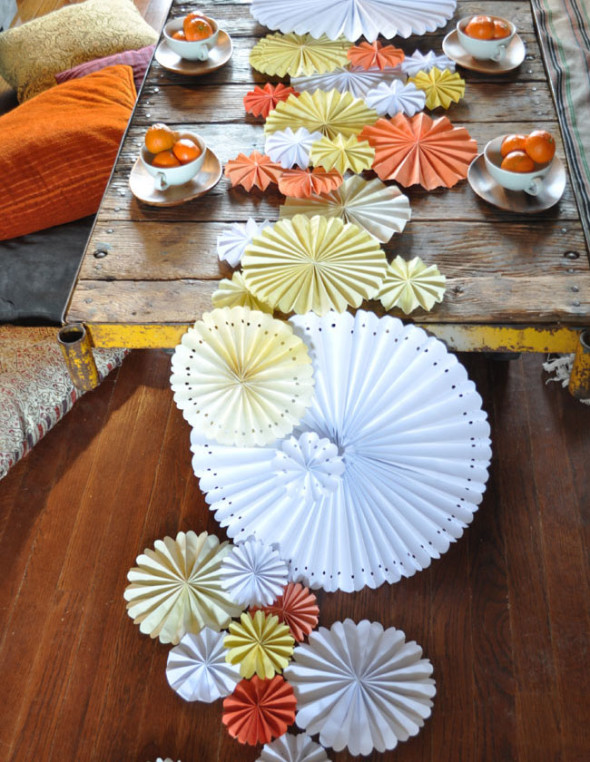 2. Table Runner with Magnolia Leaves
Garlands look great hanging, this green runner made from magnolia leaves wired together and left down as a drape add grace to the overall decor theme. Link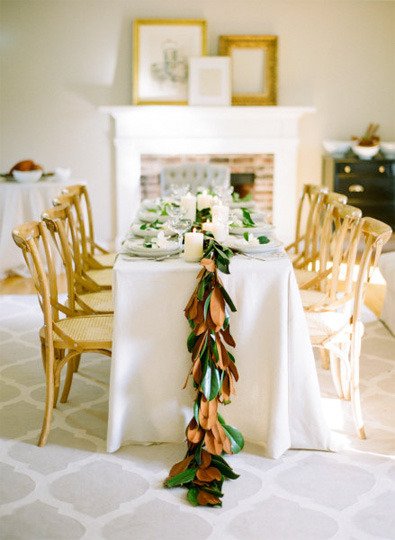 3. Succulent Runner
Dramatic living succulent runner is perfect for a modern table setting. Link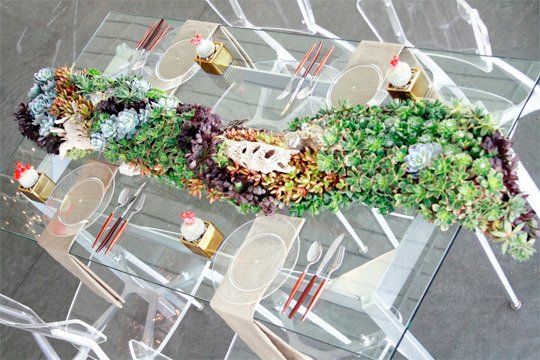 4. Polaroid Runner – Nostalgic
Table Runners
A polaroid runner is brilliant idea for family get together. Simply tape old photographs together on the back to create a nostalgic table runner. Link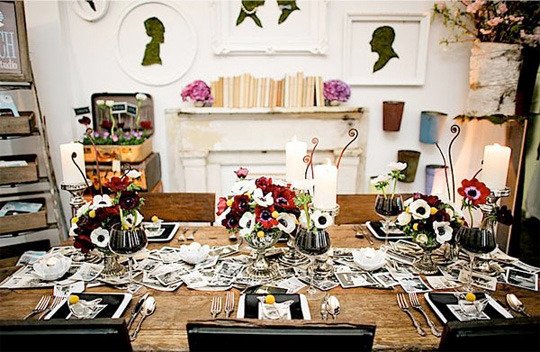 5. Rustic and Traditional
For a rustic and traditional look use old – but- modern fabric, burlap. It can complete the look of any traditional celebration, just match with choice of flowers and rustic looking vases. Link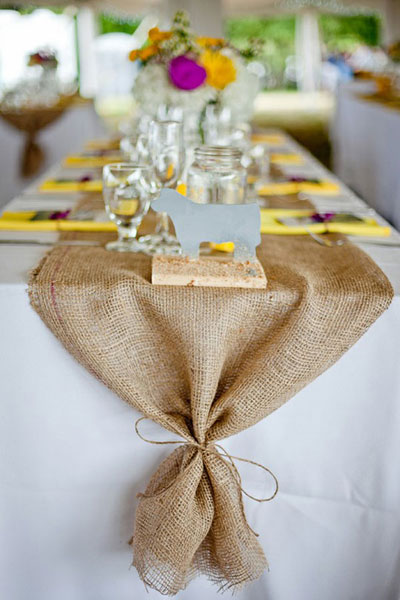 6. Stones as Table Runner
Who knew stones can be used as such an attractive table runner, this one is perfect idea if you are planning an event near beach. Link
7. Printed Table Runners
A printed table runner, a copy of your favorite quote, phrase or a saying from the book can be easily turned into an attractive runner. It is modern and an affordable idea to add charm to your thanksgiving setting. Link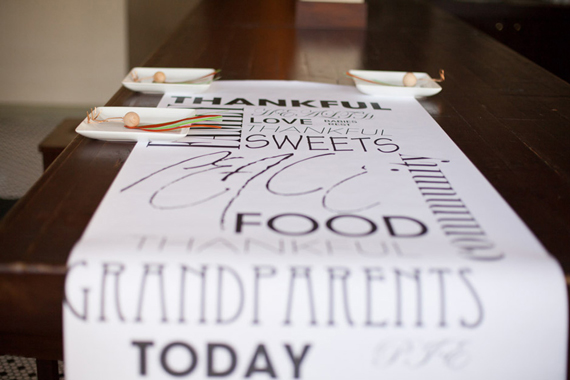 8.  Chalkboard Table Runner
This simple table runner would be perfect for brunch, a bridal shower or even a casual get together. For the chalkboard table runner you need a piece of oilcloth cut to the right size fitting your table, some blackboard paint and a brush or paint roll. Link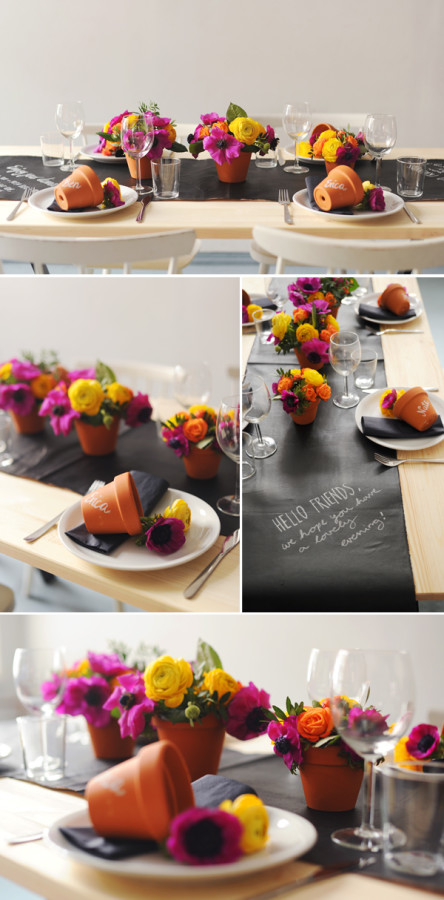 9. Rainbow colors in Runners
Let the rainbow colors add charm to your table setting. Colorful felt used to create a perfect and charming table runner, you can create a pattern of your choice anytime. Link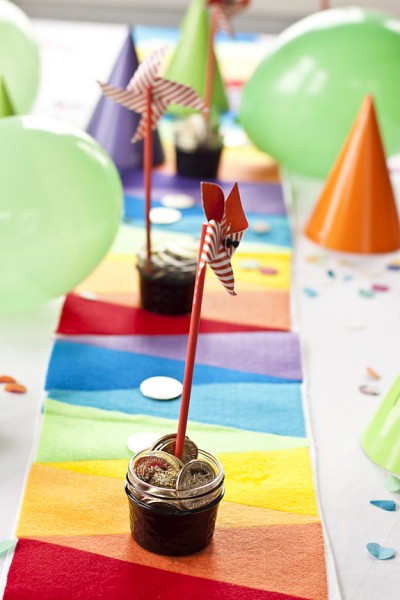 Lets Live Impressive!!