Sophisticated approach to decorating, trendy fabrics and furnishings, elegance and old-world style collide in the french decorating ideas. Adequate use of antique furnishings, floral fabrics, rustic details and glided accents can easily bring French style into your home. Dive into french decorating ideas to learn the best ways to incorporate classic European elegance with homespun comforts.
Bleached cotton printed with pastoral or figural scenes has been popular as wall covering, bedding and upholstery fabric since its introduction. Pic Courtesy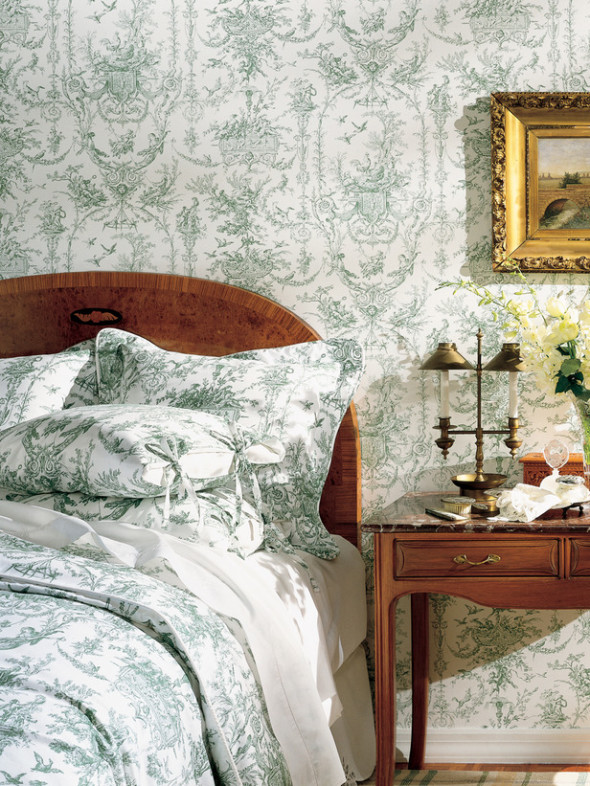 Best of relaxed French country style with sophisticated Parisian style, a mirror, placed properly between the room's two windows, visually expands the space and reflects the adjacent dining room. Linen covered seating is defined perfectly. Pic Courtesy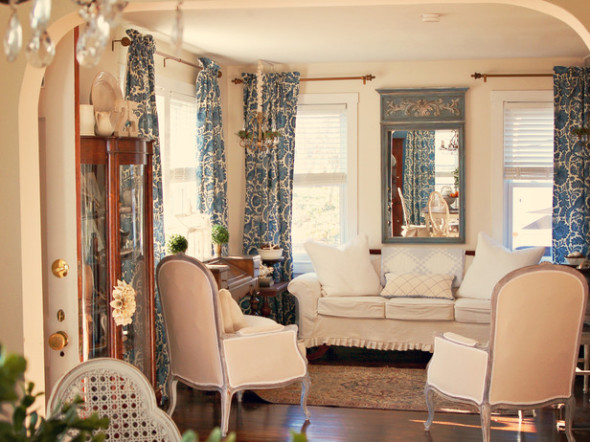 Typical of the flamboyant rococo style add a feminine touch to the room, it can be summed up in one word- curves. Highly skilled furniture makers of the time, developed methods that allowed them to shape wood panels and trim into still popular forms. Pic Courtesy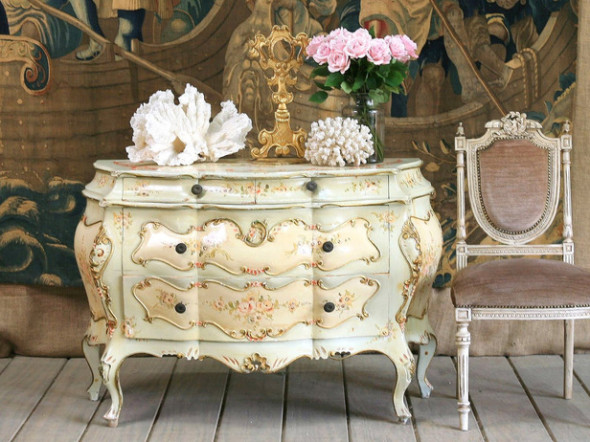 Combining classic elements such as columns, cabriole legs and rosettes, French country style is essentially a rustic take on furnishings popular in the 18th– century. Pic Courtesy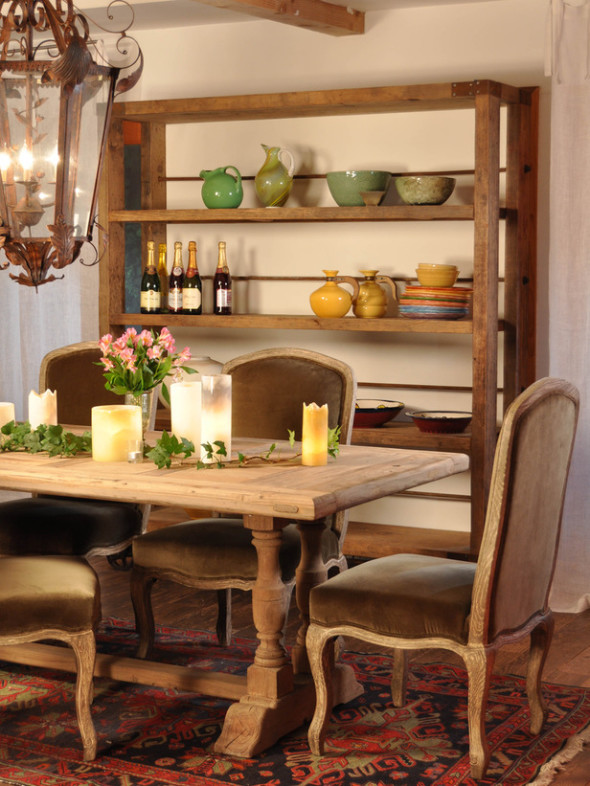 France has historically been both a consumer and producer of quality silverwares. French aristocrats coveted silver for both its utility and inherent value. No doubt that is wealth on display substitute one of the basic decorating feature nowadays. Pic Courtesy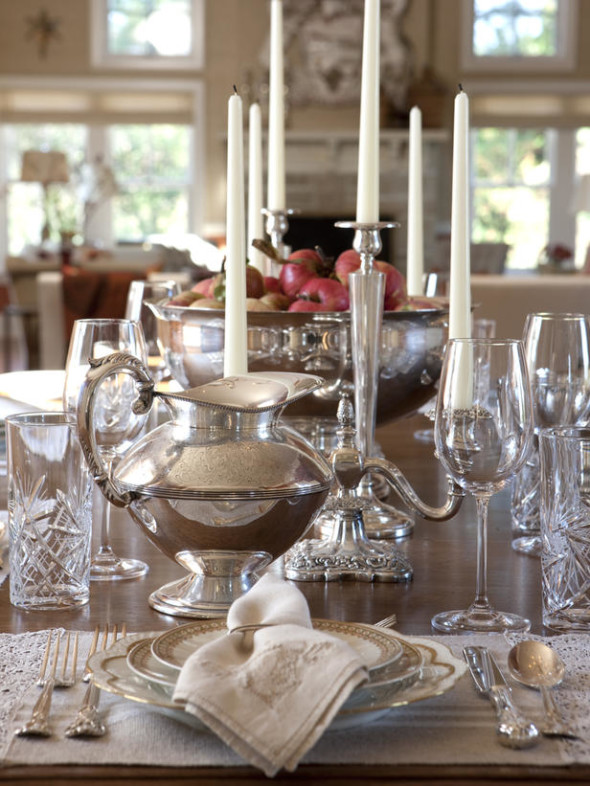 Compliment the room's cottage charm with an encoignure, or corner cabinet. It is both elegant and practical. Pic Courtesy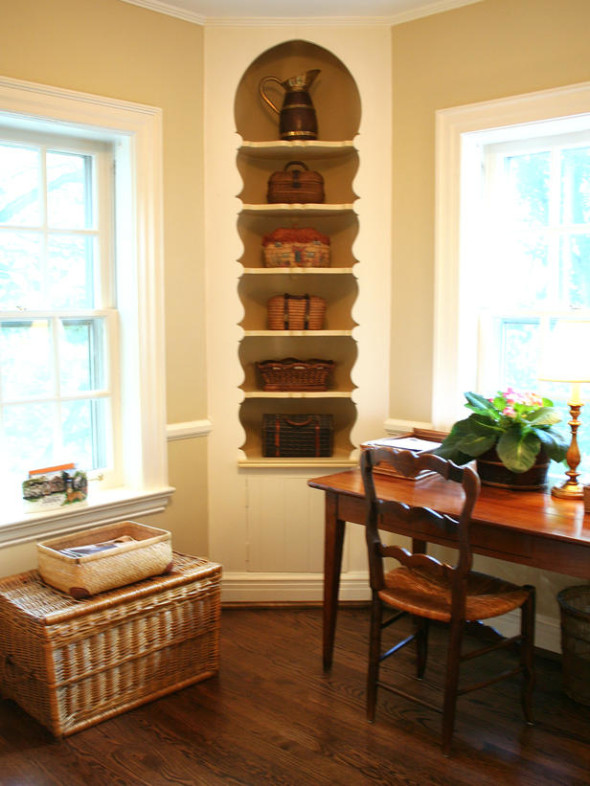 Rustic yet chic, French style continues to be a popular choice for creating a room that combines sophisticated touches with casual fabrics and accessories with a timeworn patina. Go for a timeless appeal with whitewashed candle stands and pastoral framed paintings. Pic Courtesy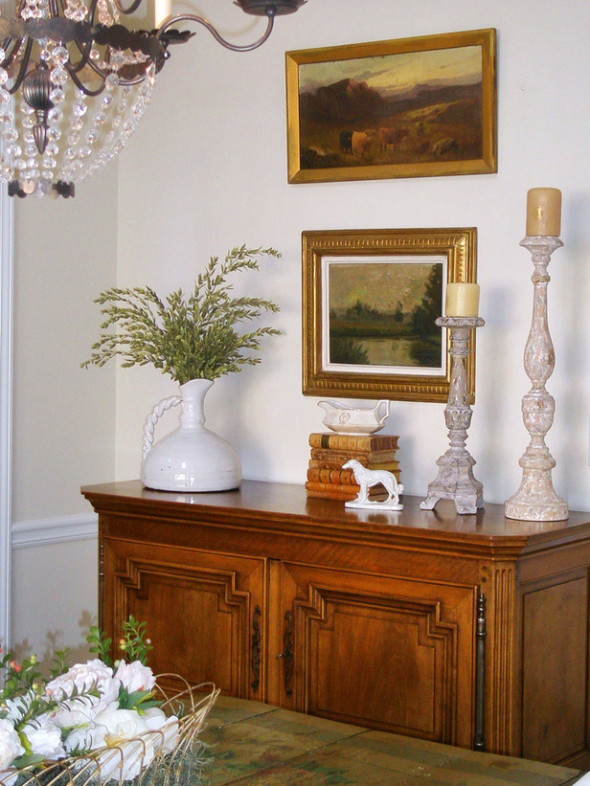 Strike a perfect balance of beauty and comfort, French style easily fits into elegant homes and country houses alike.  Try out the pretty furnishings, the soothing hues and soft patterns to bring warm and welcoming decorating style into your home. Pic Courtesy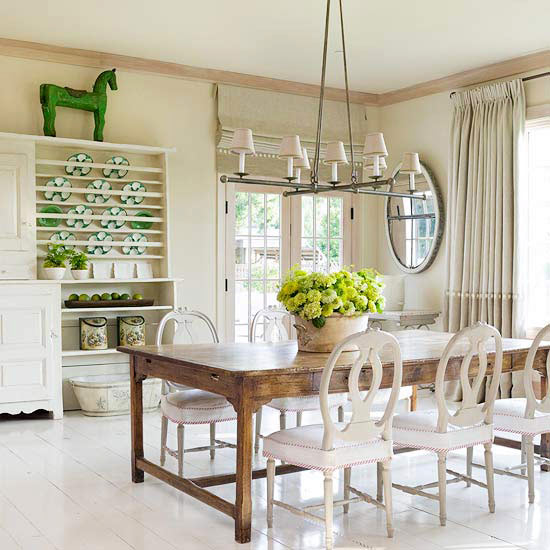 Toile – one pattern which says country French style with ease. It lends a classic look to any room. An antique and modest sets the room's style.  Pic Courtesy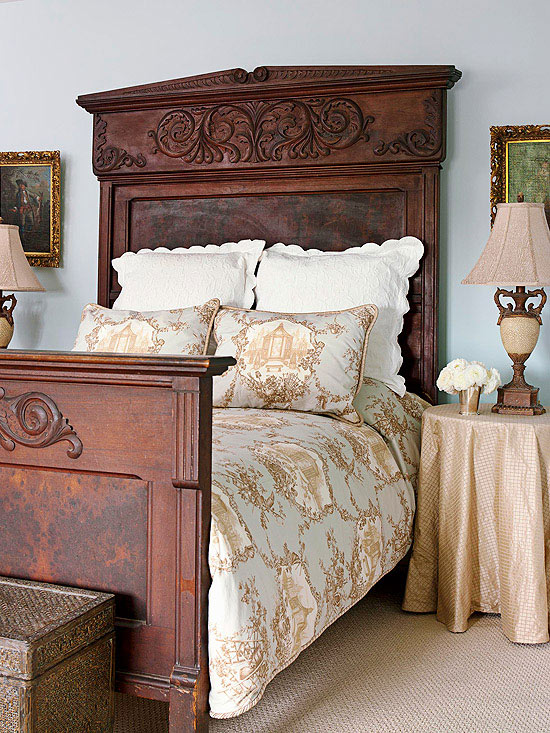 To achieve the old world style and country character of French design use decorative faux finishes and noteworthy material. Pastel blue cabinets complement the casual wood-inlay and marble countertop lend vintage flavor. In case it breaks, there's always countertop repair service to fix it. Pic Courtesy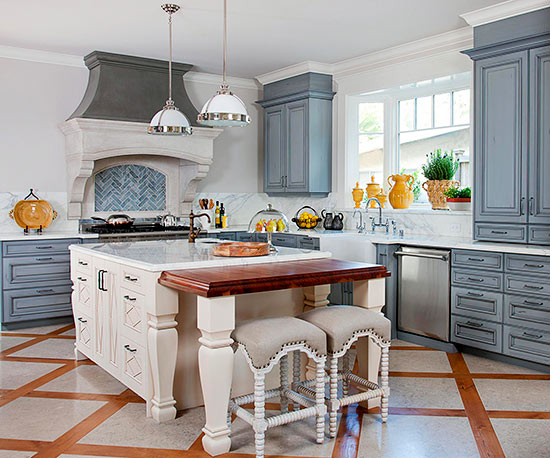 Fireplace is a popular feature in French rooms, the natural stone wall brings a touch of the countryside indoors to this cozy room. Pic Courtesy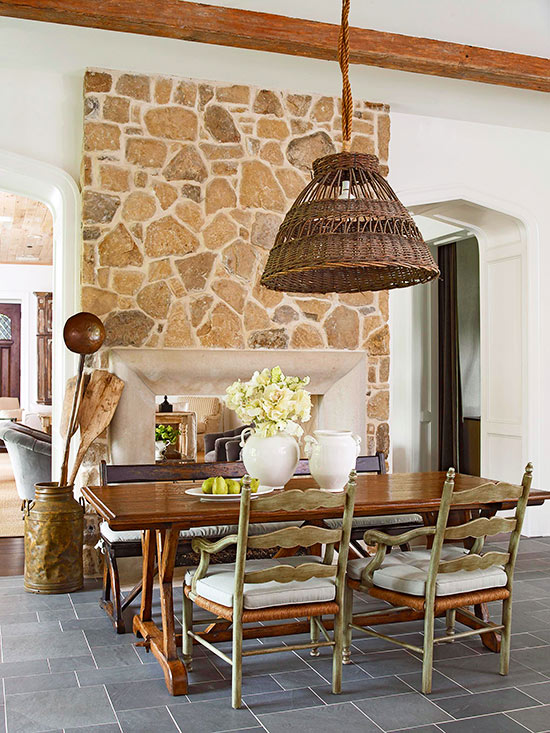 Repurpose old pieces into a home, it's perfect for bringing in country French flavor, this vintage dresser make a beautiful showpiece and sparkling mirror and scones add to the elegance. Pic Courtesy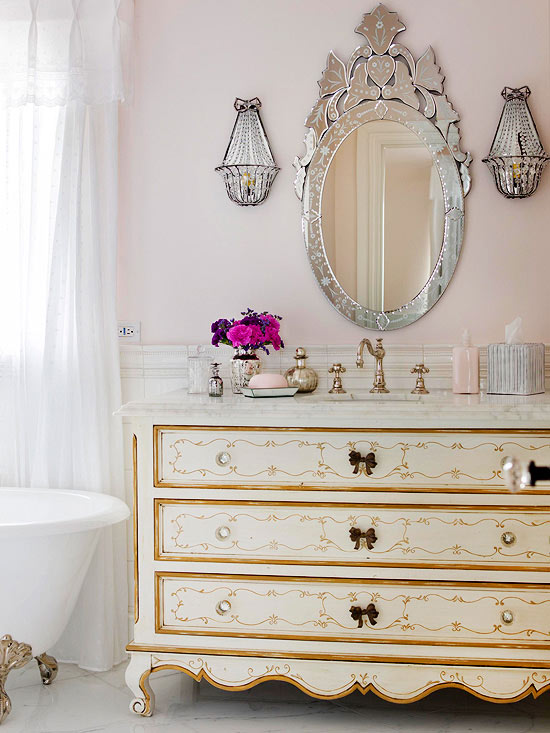 Lets Live Impressive!!