If you are planning to change the look of your bedroom this season, think about incorporating brilliant aesthetic elements that offer utility and a playful approach as a surprise element. Contrasting colors could go extremely trendy in 2014 and wallpaper makes a dramatic comeback where upholstery of the beds could be contrasted with the wallpaper. Textured and Persian wallpapers would be extremely trendy with wall sconces integrated within them to create a charming effect. An upbeat and a hotel-suite look would be extremely in this season. Here are some hot color trends for bedrooms this year. Pics Courtesy
Deep Teal: Big color works in a small space; it will help you create a moody and sensual feel. Accessorize it with fabrics in hot tropical colors.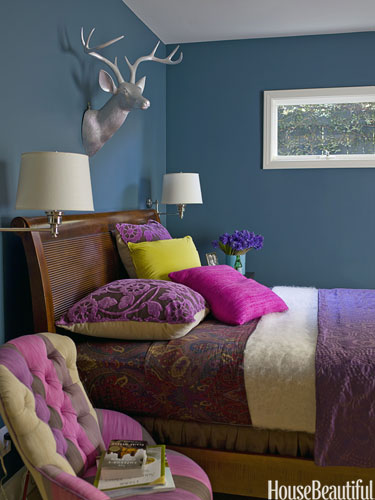 Pink & Orange: Give your master bedroom a retro feel with mix of the pink, tangerine and lavender color palette. The paisley linen and the zigzag pattern on the floor, upholstered headboard will complete the look with off course the playful element.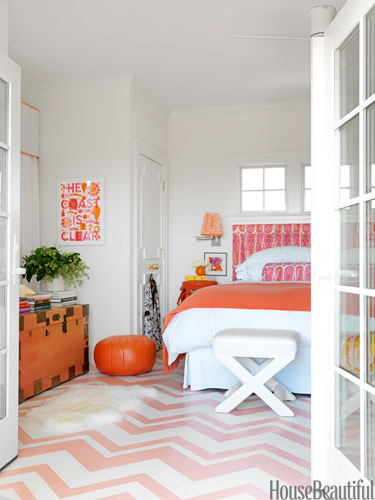 Blue & Purple: Sophisticated, but still youthful and feminine, Lavender says 'girl' without screaming 'really girly'.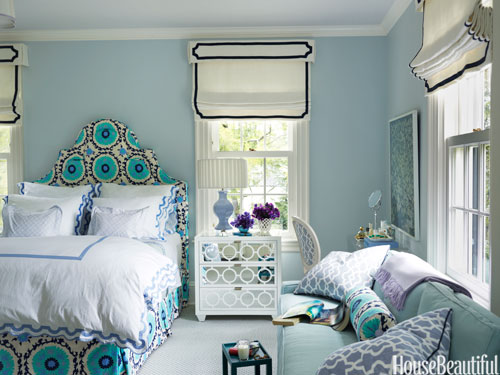 High-Gloss Yellow: Give your bedroom a radiance of morning sun with custom high gloss yellow. Rooms with only a northern exposure shouldn't be done in hot colors such as red, orange, or yellow, so try curtains.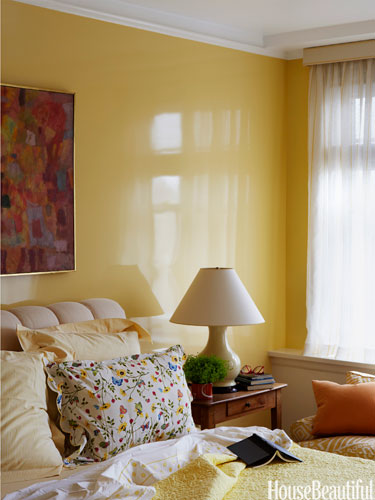 Peacock- Blue: The rich hue of blue shade will reflect the glow of the Ironies fixture. The warm browns are an earthy counterpoint to the strong blue.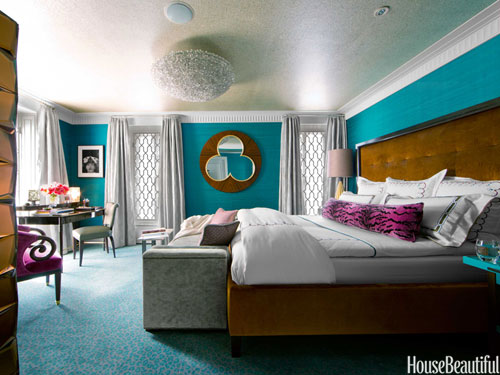 Subdued Red: This master bedroom is painted Farrow & Ball Picture Gallery Red and Charleston Gray. Abstract painting portraits will complete the aesthetic picture for the bedroom.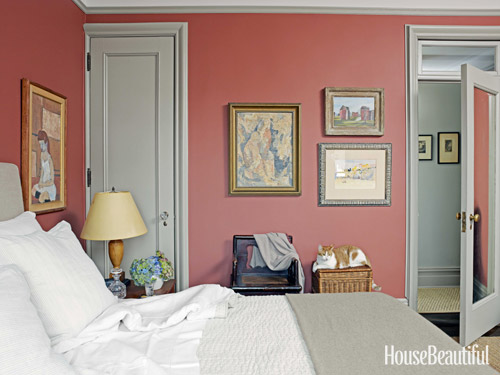 Pink, Blue, and Yellow:  Revved-up mix of the pink, blue, and yellow palette add a playful charm to the room. And a canopied Jaipur bed is an inspiring idea.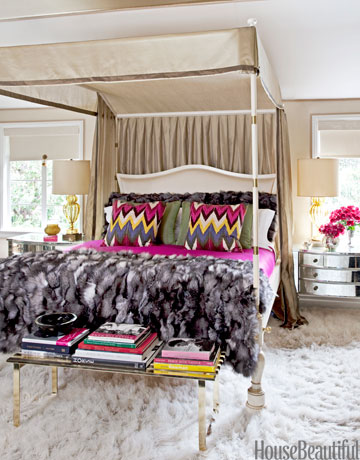 Aquamarine: Aquamarine symbolizes flow and harmony, while being enough to be sexy. Engravings and framed fabric behind the bed are the same silk blend as the curtains.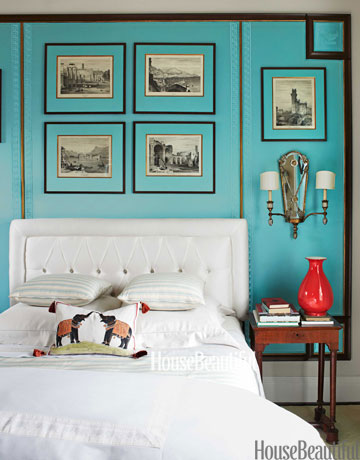 Lets Color Impressive!!