One of the most favorite interiors trends come from home of hipsters. A rummage through a car-boot sale or salvage yard, original ideas wouldn't be quite easy to get especially when that includes cool vintage-style suitcases or custom neon signs on the high street. 2014 is going to be all about hipster favorite trends. Love the style, love the spirit! Happy New Year!
Swing Chair: One of the best addition to the hipster home style, comfortable and practical – Swing Chairs. Bamboo is the best choice, cushions, sheepskin or a crochet throw is a nice addition. Pic Courtesy

Pom- Poms: Pom-poms never go out of fashion, hang them in conceptual fashion or mix n match with paper lanterns for a zesty look. You can try paper or fabric both gives the equally soft and pleasant appeal. Pic Courtesy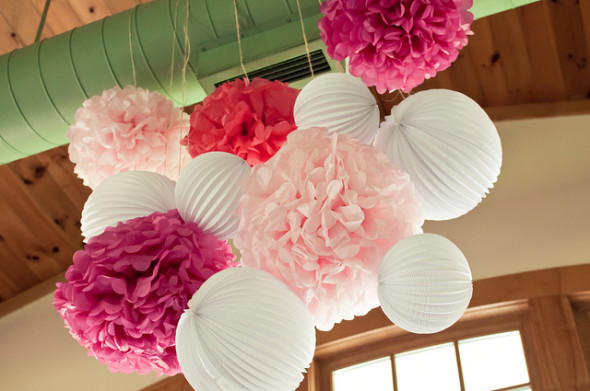 Bar Carts:  Beautiful booze bottles, chic glasses, a cocktail shaker, recipe book displayed on a trolley and you have one of the most appealing displays with you. Introducing the bar cart is far cooler than a drinks cabinet.  Pic Courtesy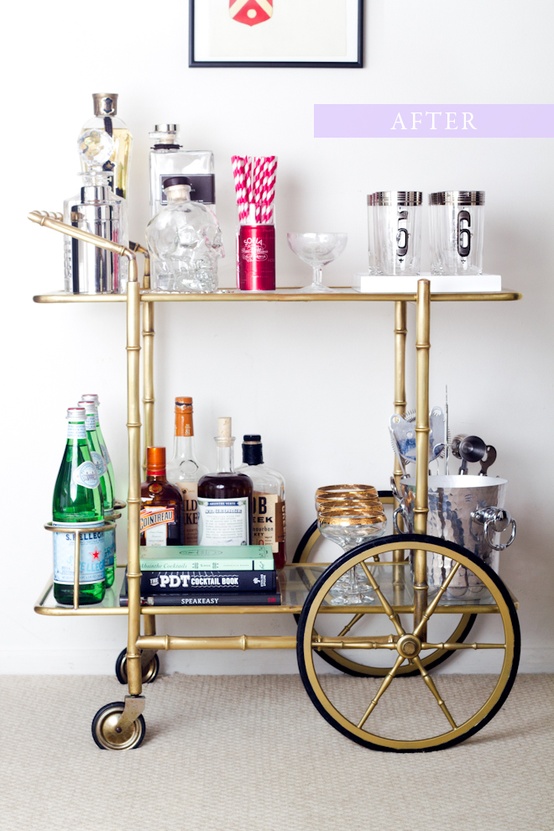 Gallery Wall: Create a wall of pictures, it can be anything from travel experience to your favorite things in the world; no hipster hangs just one picture. Create a comfortable nook with an Acapulco chair.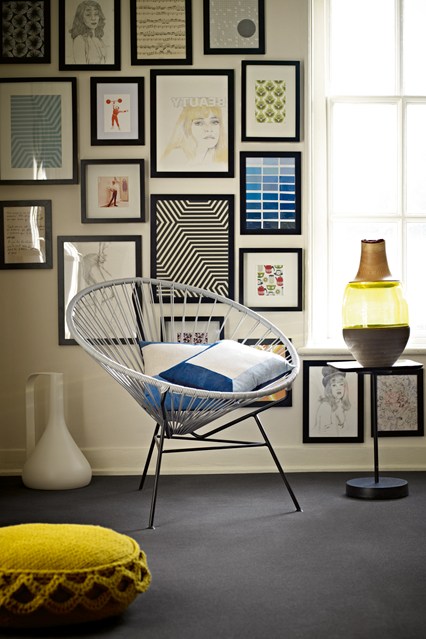 Disheveled Bookcase:  Make the most of your book collection, place them in the most stylish way.  Pic Courtesy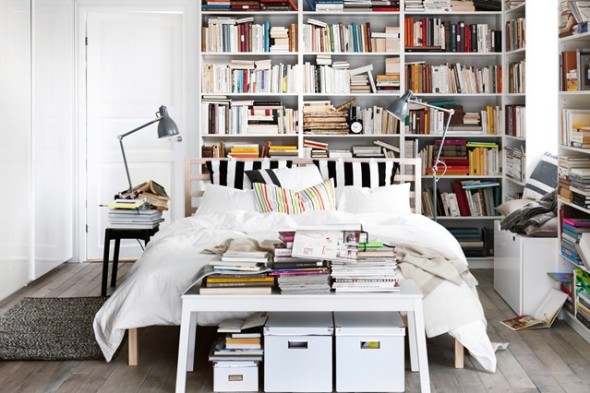 Neon Lights: One of the most loved hipster trends, neon lights. Shiny qualities makes this addition a quick attraction to your home decor. Pic Courtesy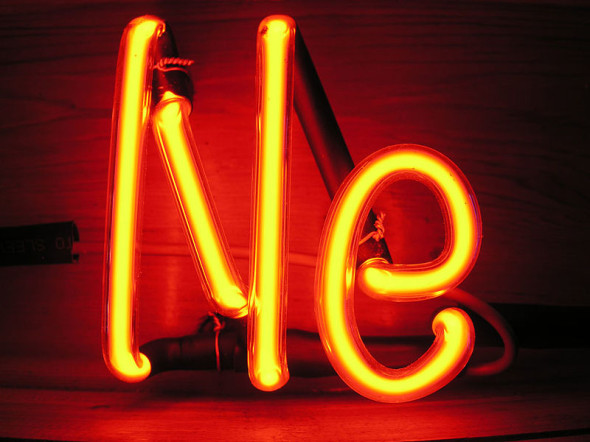 Suspended Lights: The desire for this utilitarian style is that many a hipster wants to live in a spacious, industrial looking loft. You can find this almost everywhere nowadays. Pic Courtesy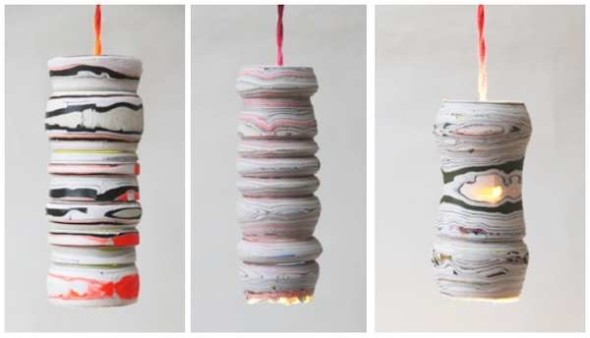 Distasteful Objects: An ironically distasteful object picked up at a car boot sale or charity shop is a commonly seen feature. Introduce a little irony into your decor for a hipster look. Pic Courtesy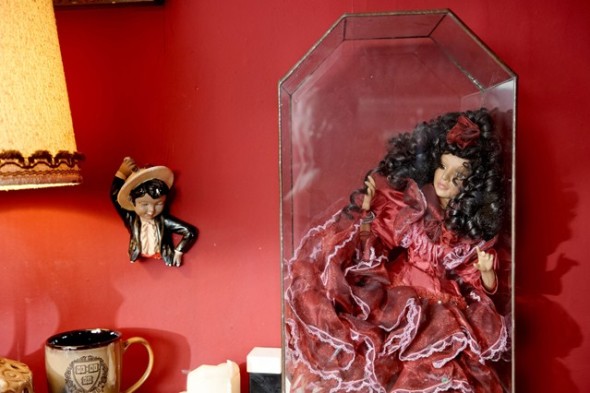 Quirky Paint Effects: Show off creativity, you can expect to see lot of quirky paint effects, whether is zig zag effects or a decorated wall with actual glass painting. Pic Courtesy
Bike Rack: There isn't a hipster on the planet that doesn't own a bike and they love to showcase the love in creative manner. Choose a unique color scheme or the new fixie to enter the trendy bike rack zone. Pic Courtesy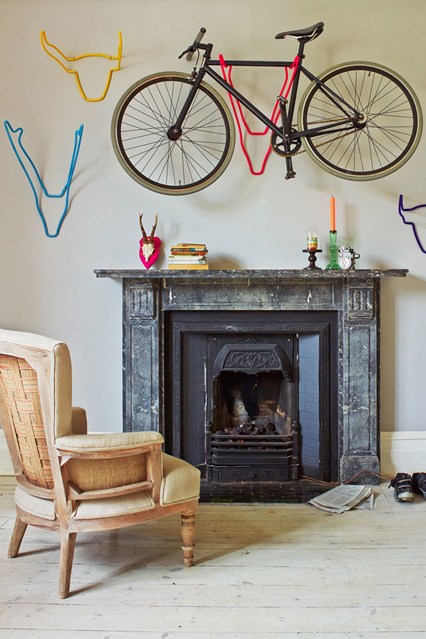 Vintage Suitcases: Storage container of choice, pile the vintage suitcases on the top of each other in the corners of rooms, fill them with vintage objects to complete the look.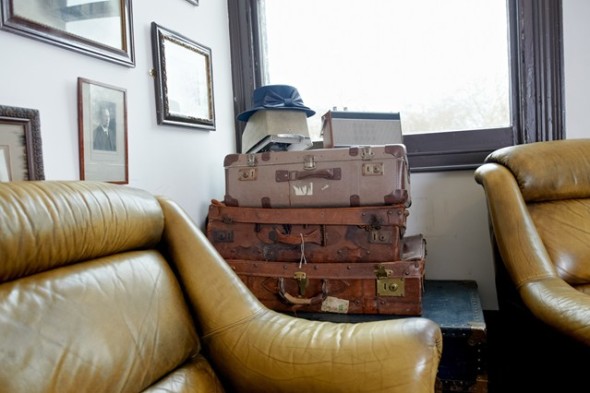 Lets Decorate Impressive!!