Kitchen backsplash can easily transform the look and feel of any kitchen. It works well for the minimalist style but if you are in favor of a big kitchen with country style than also you can opt for these simple tricks to enlighten the cooking space. Adding a kitchen backsplash is a quick and easy way to update the walls. These important design elements provide many decorating and functional possibilities. Mirror, tiles, marble and more can be used to create a wonderful and pleasant kitchen backsplash.

 Turquoise Tile: Turquoise kitchen backsplash tile below a yellow valance adds a classic, timeless quality with fun poping colors. Yellow is going to be hot color choice in 2014 and pairing it with turquoise will give a trendy yet classic look. Pics Courtesy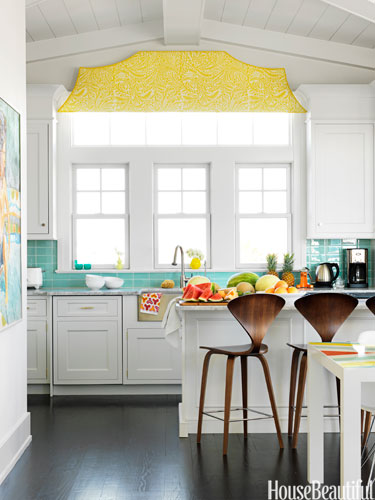 Checkered: Simple one- inch squares of black and white tiles make a graphic backsplash, quite retro, isn't it?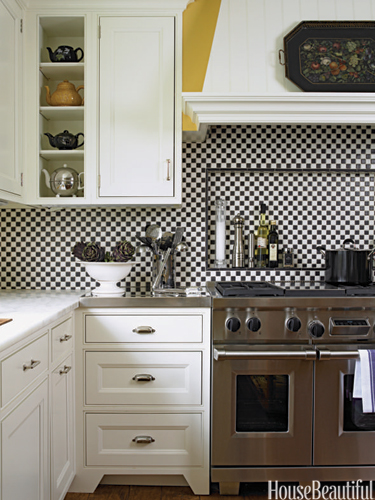 French Style: Designer has created a romantic backsplash with blue and white French tile from Country Floors.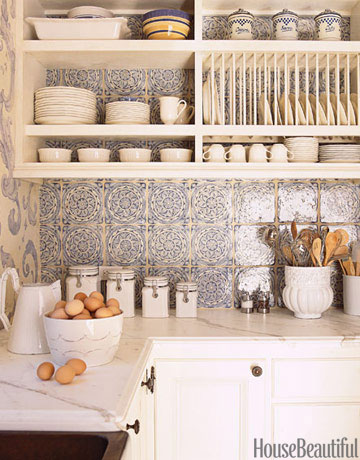 Mirror on the Wall: A mirrored backsplash gives the illusion of more space, a simple idea to apply extension for both the wall and dining area space.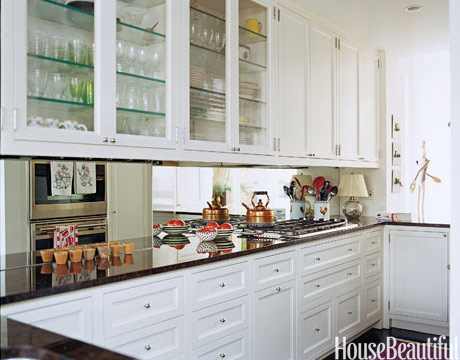 Moroccan Style: Give an exotic feel to your bar area with Aladdin tiles from Waterworks. This pattern can also work for your bathroom decor.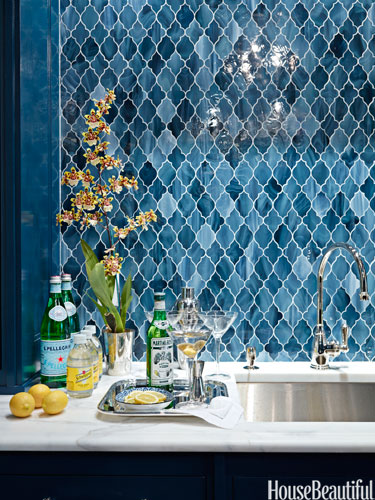 Soft Yellow: Yellow tile backsplash is creatively paired with a zinc range canopy in the kitchen, elegance mixed with style.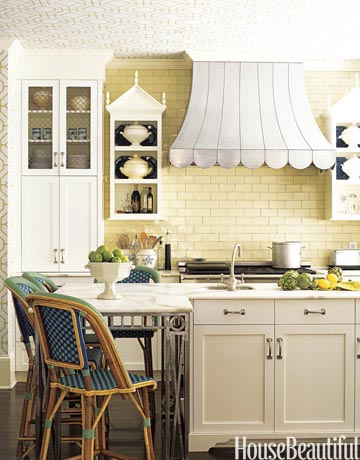 Paint: Nothing can beat the feel and look of a carefully painted walls. Designer has chosen Benjamin Moore's Merlot Red which sets off white dishware.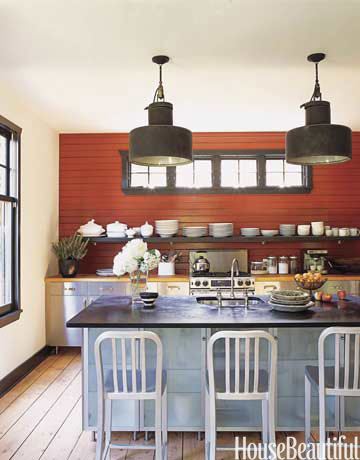 Fabric: Where rugs are going to take place of doormats in 2014 designers are predicting use of fabric in places which you don't usually see. A fabric backsplash laminated behind glass will catch the eye for sure.  Pics Courtesy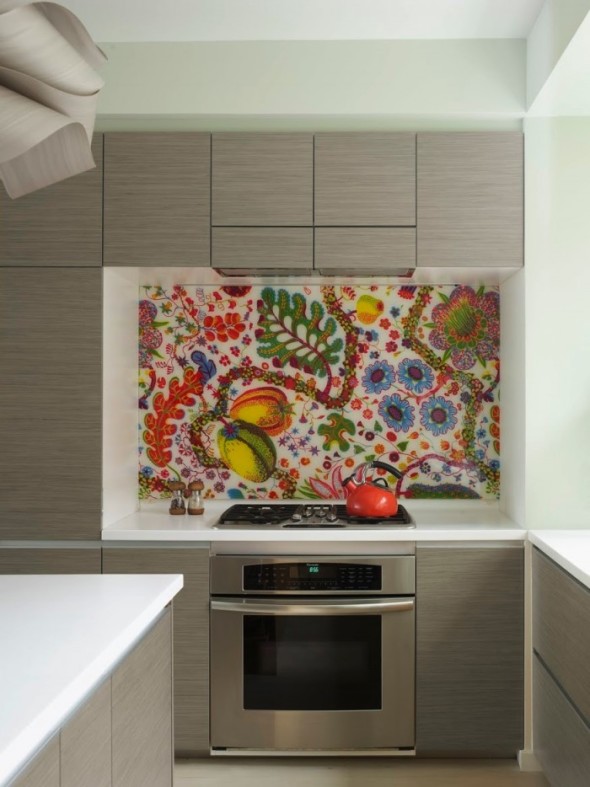 Quotes: Looking for an inspiration every morning, try wall quotes as kitchen backsplash, inspiring as well as decorating.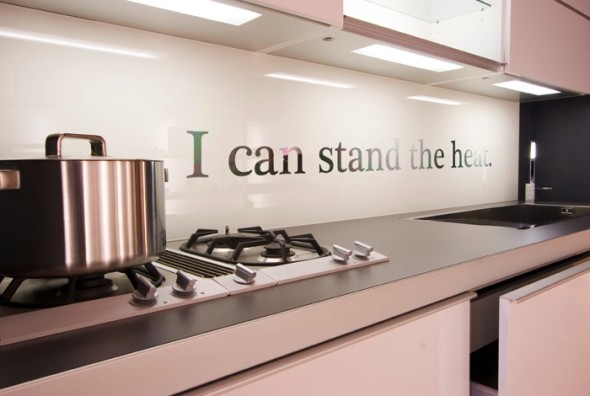 Shimmer: Mirrors are one way to add a look of extra space in the room and these metallic mirrored tiles will create a glamorous backsplash for a feminine kitchen decor.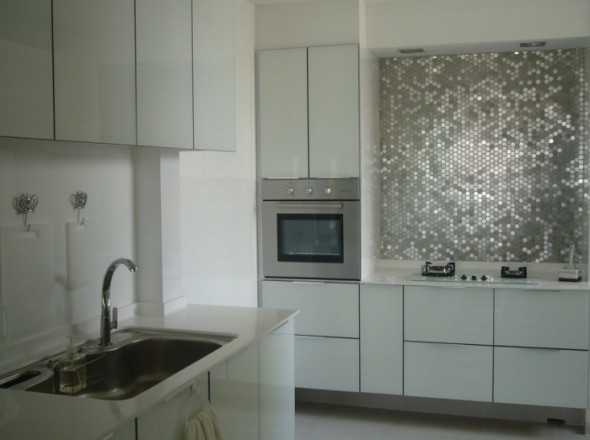 Lets Live Impressive!!