One of the best ways to put old pieces to good use, recycle them. From five minutes fixes to complete furniture renovation these DIY decoration ideas are interesting and will create something original. It is not only about updating from old pieces you own, scour charity shops, boot sales, flea markets, use your imagination and pick up something which attracts you. Lets Upcycle Impressive!!
What better use of old books/magazines would be? Well, you can make a chic bedside table, stack books and secure them with a belt, keep it sturdy with heavy coffee table books at the bottom. Pics Courtesy
Put your collection of vintage thermos on display, turn them into a flower vase. Not only it would work as decorative element but it is one of the best ways to display your collection.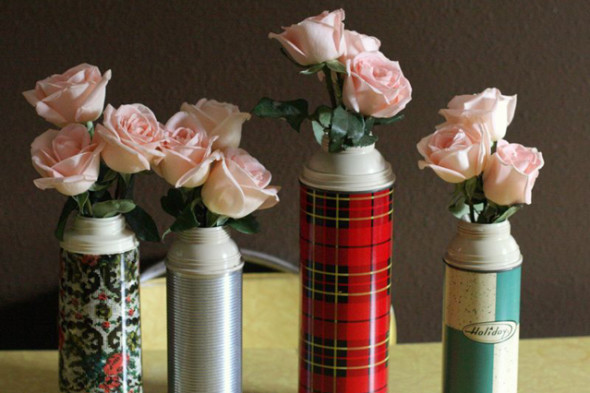 Update a coffee table, cover the table top with collage of postcards. Arrange the postcards on the top of your table, and protect it with a piece of reinforced glass cut to size of table.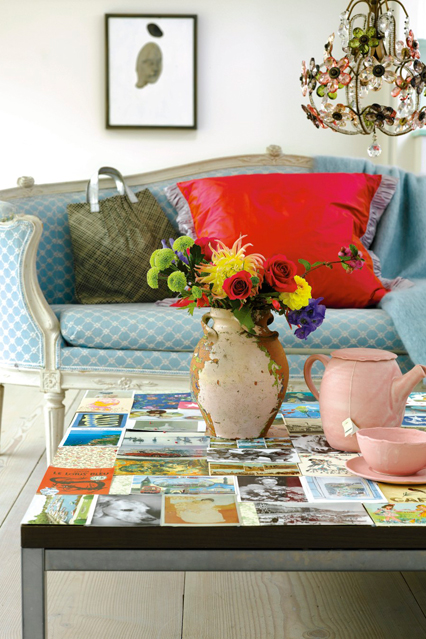 Old knitted jumpers are off course one of the best memories one can have, why not put them yo good use and create a special cushion cover. Recycle old knitted jumpers and tweed jackets by making them into cushion covers.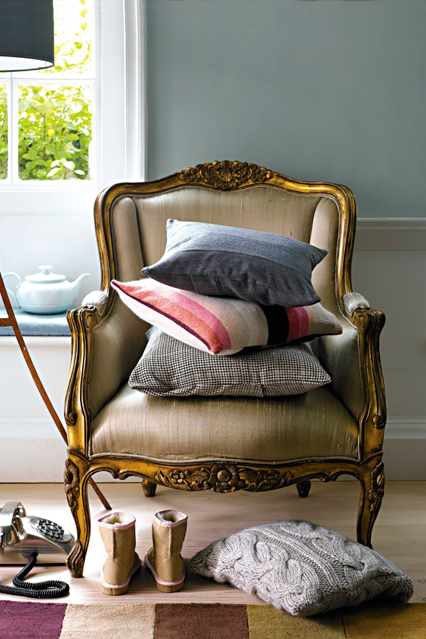 Looking for an alternative to restaurant – style wine coolers? Use a zinc window box, filled with chunk of ice, it serves as drink cooler and an attractive table centerpiece.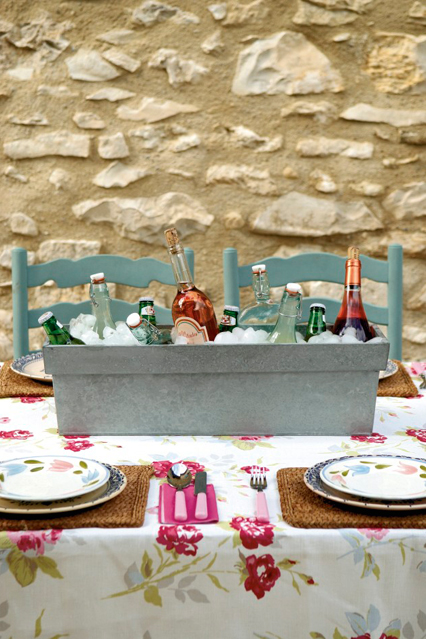 Swing chairs, swings in patio, we have seen/read it all. It is time to make them little to make them little more personal, hang a solid oak swing from the ceiling next to your bed and enjoy the morning coffee in style.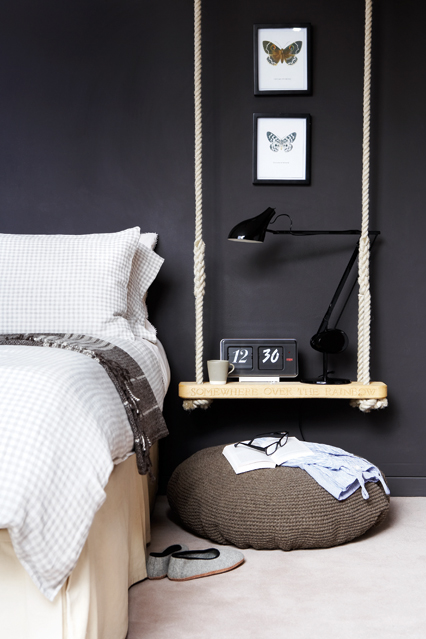 Make a simple blind from tea towels, simply arrange the designs to your liking and window dimensions, and then casually stitch each tea towel together, following the existing hems. Finish off with two loops of ribbon to hold your blind when rolled up.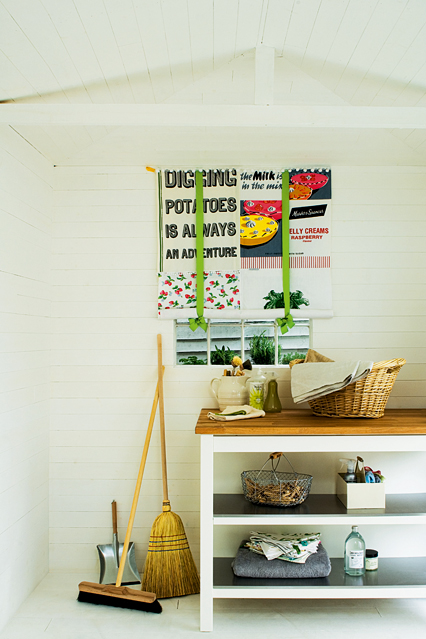 Renovate drawers with old newspaper; create a truly original piece of furniture with little effort.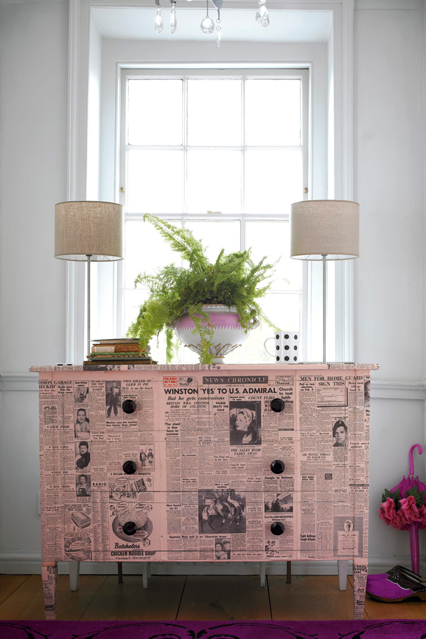 Don't clutter up dressing areas with bags collected from holiday markets, use them as part of a storage system to hold accessories such as scarves, hats and belts.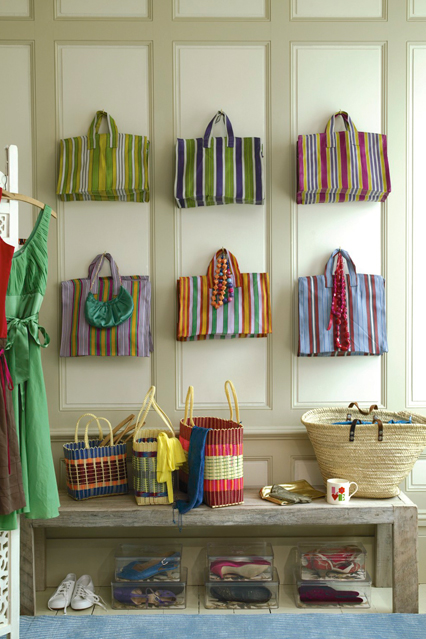 Wooden crates from markets can be used as shelves, paint them or don't they can fit right into any decor. If you are using them on height, make sure you secure them.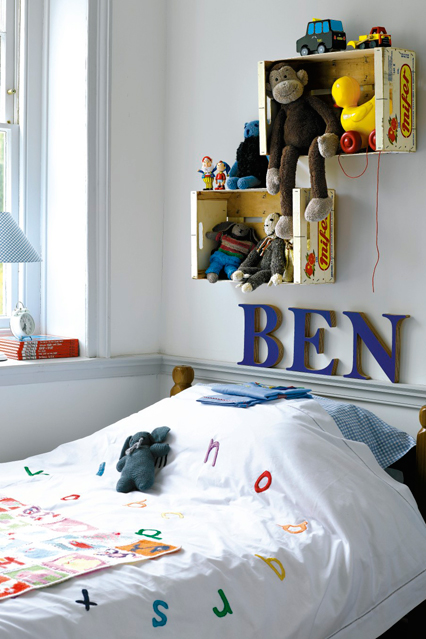 Lets Live Impressive!!