Planning to declutter your home? Well the most important thing you need to keep in mind is to take baby steps. Start with five minutes rule, it won't make a huge difference but it's a start. Don't take a complete area at once, declutter zone wise, if you can't stick to 5 minutes rule, try scheduling a decluttering weekend, get rid of unwanted or maybe things and put them in give away box. And the most important thing you need to do is to start loving the declutter look. Overcome your own barriers to organizational bliss with the following expert tips for real-life problems.
Well Occupied Shelves
Get things out in open, display everyday dishes against well marked blackboard wall. It will not only look good but also encourage everyone to place things at their own place. Draw outlines of shapely pieces if you're the artistic type, or just say it like it is, with words. Pic Courtesy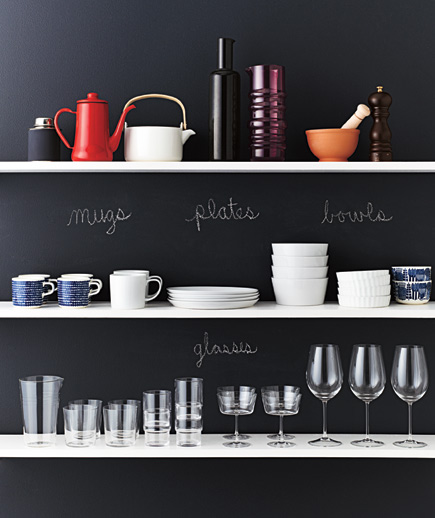 Deep Storage
Use overly deep storage spaces smartly, rolling shelves maximize access making it easy to put and take out folded linen stacks. You can us such spaces easily as dedicated linen closet. Pic Courtesy
Toys & Storage
You can't make toys fit into your organizing plan but you can always let kids have fun while organizing them. Fill the stocking shelves with labeled (graphics) boxes of what's inside the box. Pic Courtesy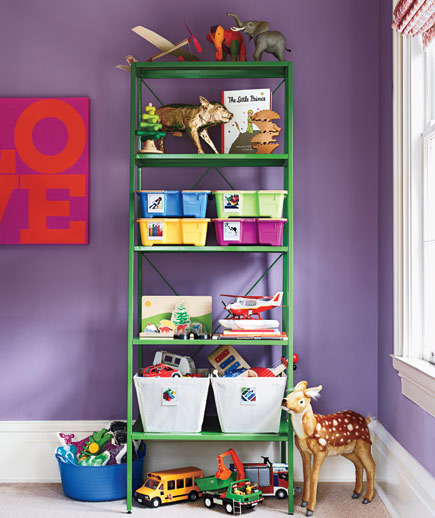 Drawers
Draw sections in each drawer, keep track by corralling like items with a grid of interlocking inserts tailored to the contents. Visualize and take samples before dividing the space in drawers. Pic Courtesy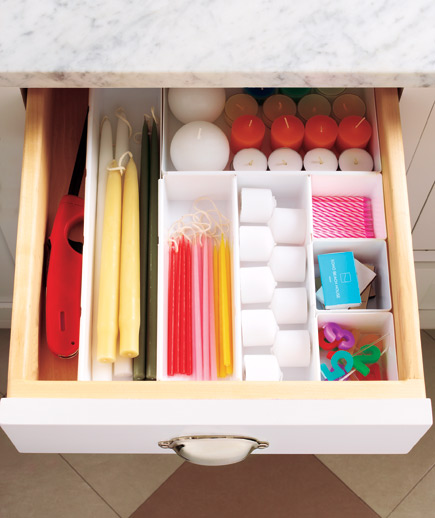 Mobile Options
A rolling storage space can be a flexible option. It eases the pain of sorting and filing at one location, you can easily move the files and documents and can sort them out whenever you have spare 5 minutes. Another plus: The limited surface space holds only essentials, preventing clutter and prompting you to recycle as you work. Pic Courtesy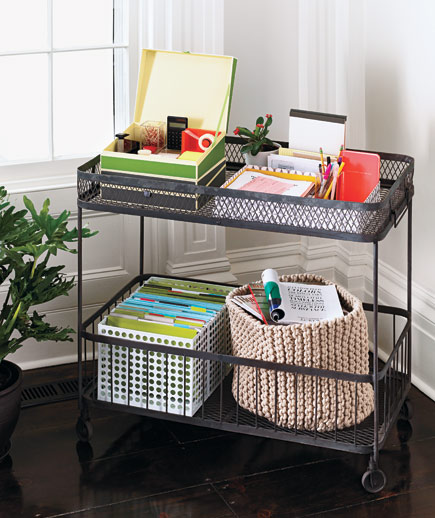 Decluttering Weekend
Keep one weekend in month for decluttering, get boxes and trash bags ready, and plan a trip to a charity to drop off donated items. You might not get the entire house decluttered during the weekend, but you'll probably make great progress. Pic Courtesy
Charity
If you've decluttered, you might have a "to donate" pile that's just taking up space in a corner of your room. Take a few minutes to box it up and put it in your trunk and don't forget to drop it off. Pic Courtesy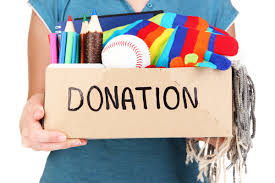 Kids Stuff
Teach your kids where things belong, start teaching them early and putting them in habit of placing things at their place. Of course, they won't learn the habit overnight, so you'll have to be very very patient with them and just keep teaching them until they've got it. And better yet, set the example for them and get into the habit yourself. Pic Courtesy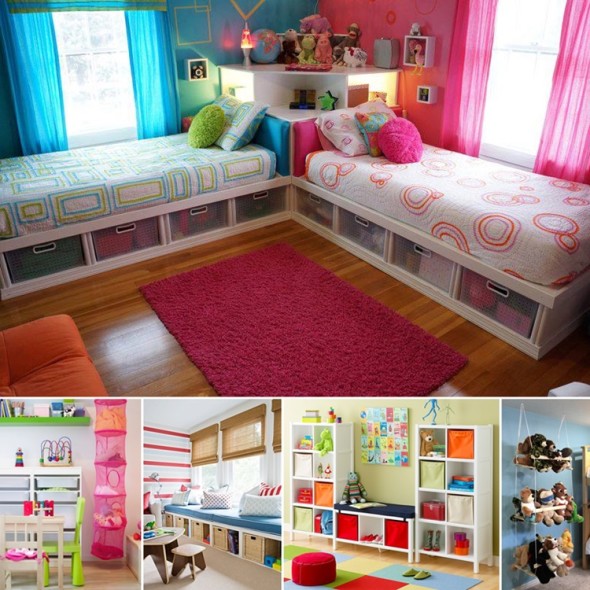 Medicine Cabinet
Create one spot for medicines, go through everything for the outdated medicines and remove the stuff you'll never use. Make space for things which has to be used everyday and those which are for emergency. Simplify it. Pic Courtesy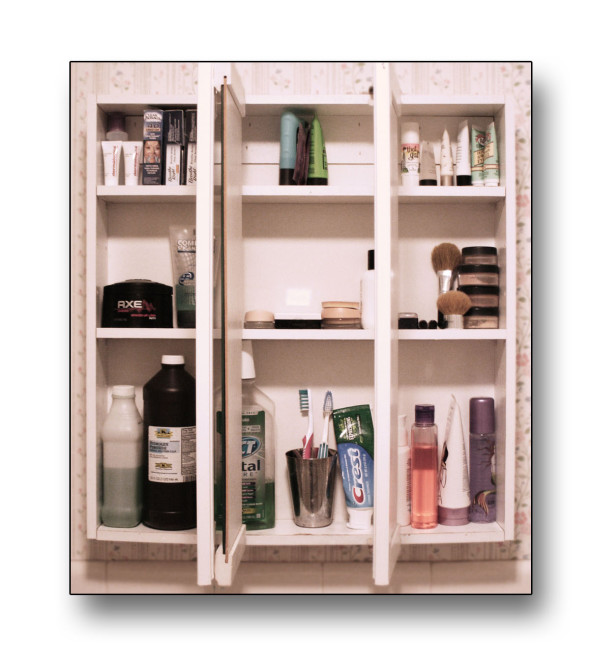 Lets Live Impressive!!