Stripes are the hot trend of 2014 but if you are planning for little twist in the style try decorating with Chevron. Chevron has been one of the hottest patterns in home decor and fashion industry since 19th century. It is bold and fun and adds so much interest to the room and blends with most of the designs. There are lots of different ways to add chevron pattern to your home, from floor to ceiling you can use this pattern almost anywhere. Here are few ways you can incorporate this fun graphic pattern into your home design.
Chevron in Decor
You can easily incorporate chevron in decoration pieces. If this is your first time experience with this pattern add them to special occasion decoration.  Create a stylish tablescape by adding chevron to the dinner ware or add them to party decorations. If you want an extra attention to the piece try framing your mirror with chevron or use it to refurnish your old ottoman. Chevron patterns come in a lot of different colors, including neutral colors like brown and cream. So, if you want a chevron pattern, but you don't necessarily want a bold color, there are still plenty of options for you.  Pic Courtesy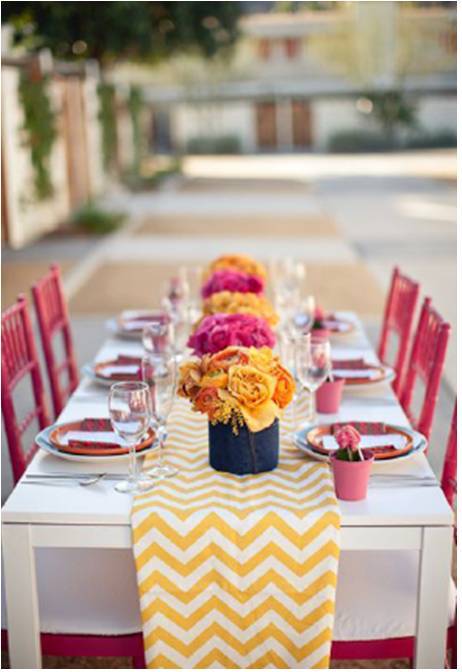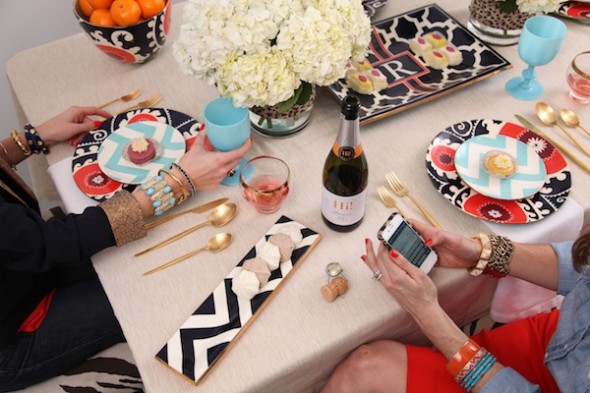 Pic Courtesy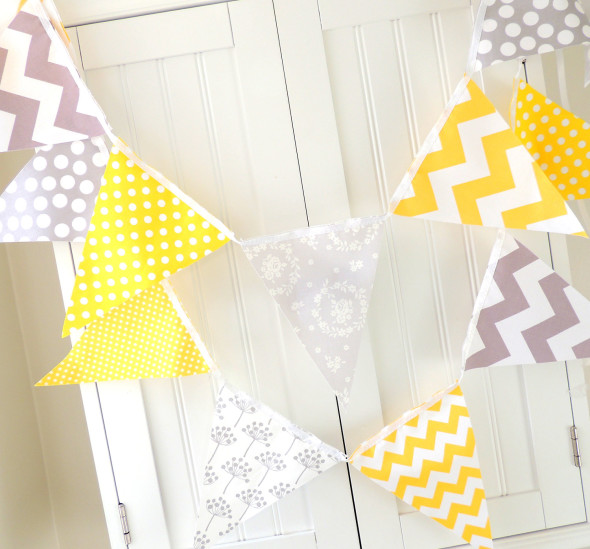 Pic Courtesy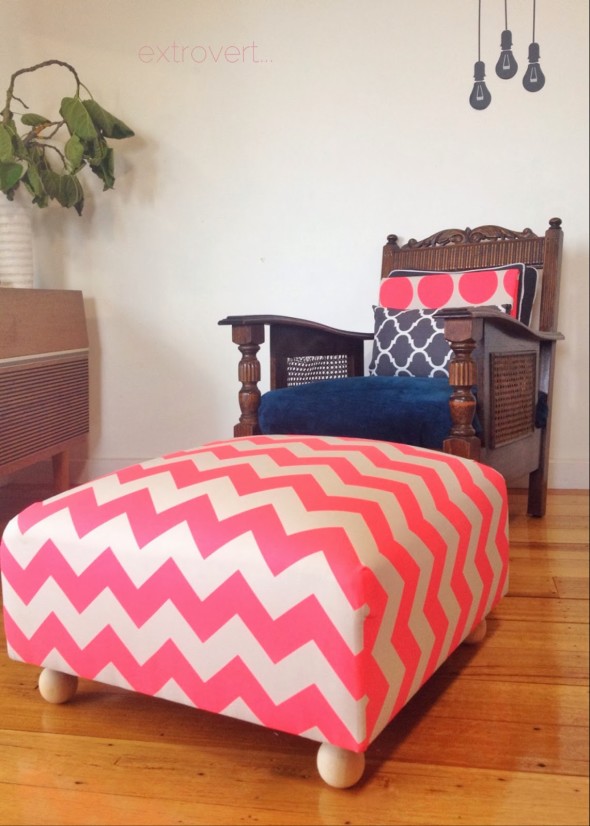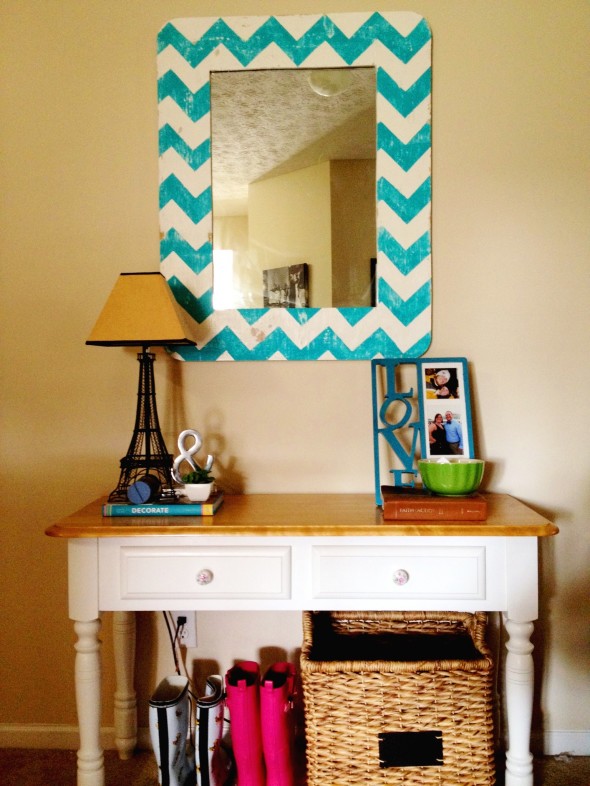 Chevron on Windows
Curtains or blinds are the perfect way to add special touch to the design, they will melt into the decoration creating perfect finishing touch. Best part you can change them according to your design preference. Chevron will bring personality to your home. Pic Courtesy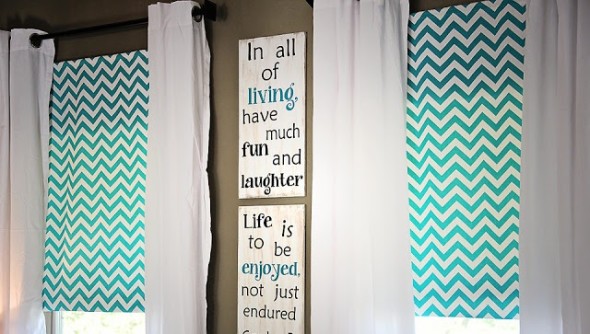 Chevron Patterned Wall
A chevron accent wall will immediately add interest and liveliness to your living room. You can go for easy wallpaper or a professional paint job. Don't be afraid to choose the latest colors, just make sure they compliment your decor theme. Pic Courtesy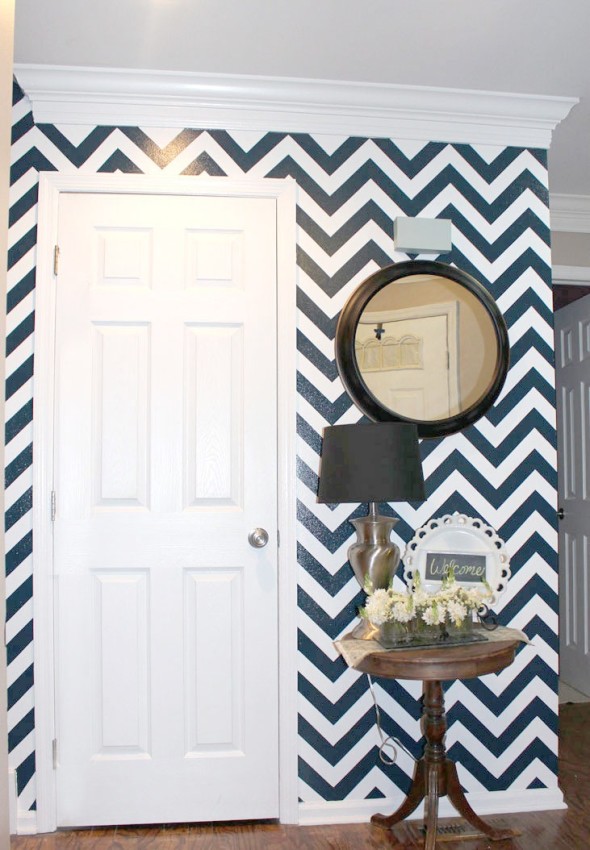 Chevron Bedding
Chevron bedding creates a focal point of the bedroom, it looks amazing with solid color walls. If used in light colors it brings lot of fun and energy to the room. Pics Courtesy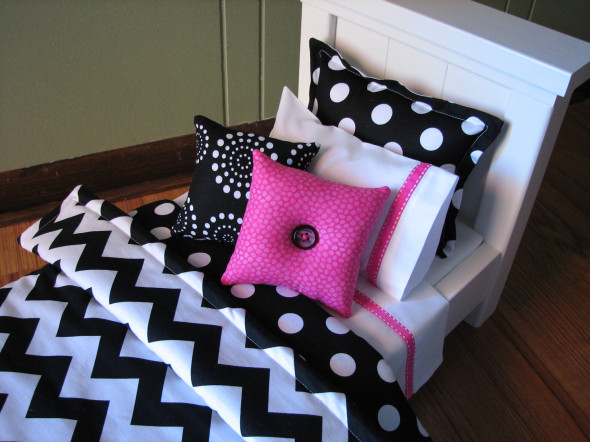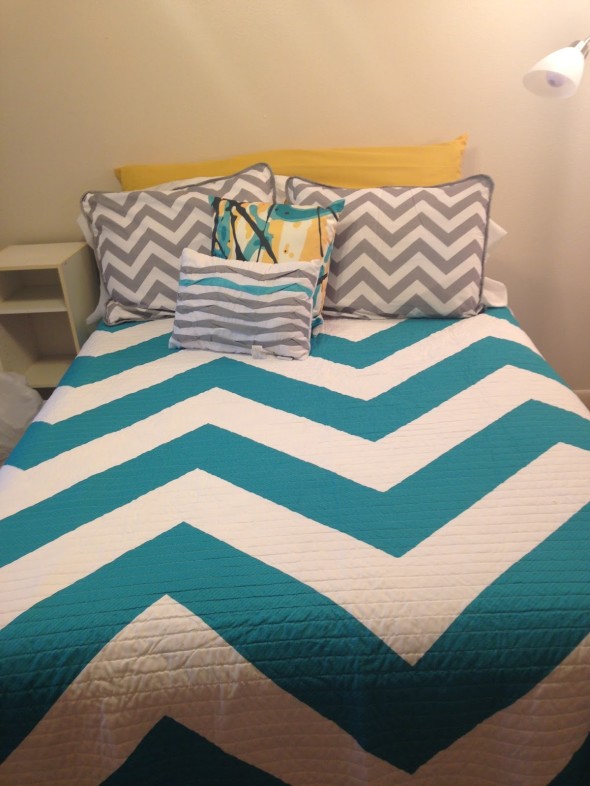 Chevron Floor & Rugs
A chevron rug works in almost every single type of design. It works with traditional, modern, eclectic, art deco, and even country. Chevron floors elevate home design to an entirely new level. They transform the home by adding elegance and a huge amount of interest.  Pics Courtesy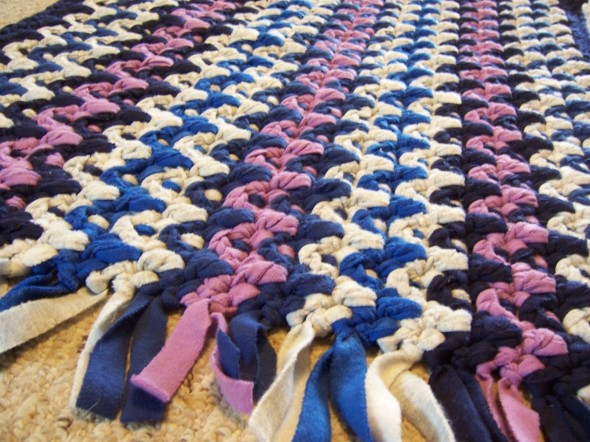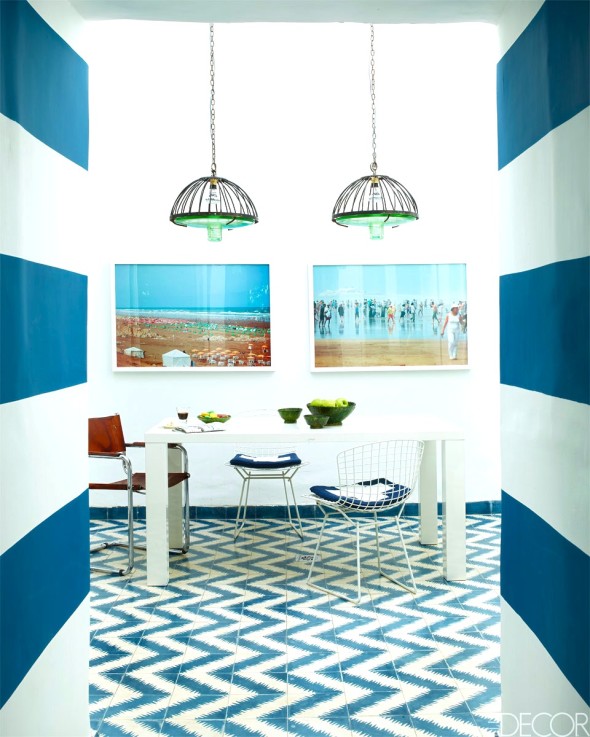 Lets Live Impressive!!