Delicious food, good wine and plenty of conversation, dining room is all about creating the right atmosphere and decorating to help you set the tone. One of the main pieces is dining table and whether its traditional, industrial, farmhouse every setting needs its own special piece. Build your own DIY dining table to save money, or just to enjoy the fact that you built it yourself. These DIY dining tables will bring satisfaction and smile everytime you look at them. Enjoy!
Colorful & Perfect
If you have a gigantic kitchen then finding perfect dining tables would be difficult, why not to make one yourself or hire a Trim carpenter. Spend some time on planning, kind off top you want, length and width of it, color and the base. Here is the guide to create this perfect Cyclops table for your dining room.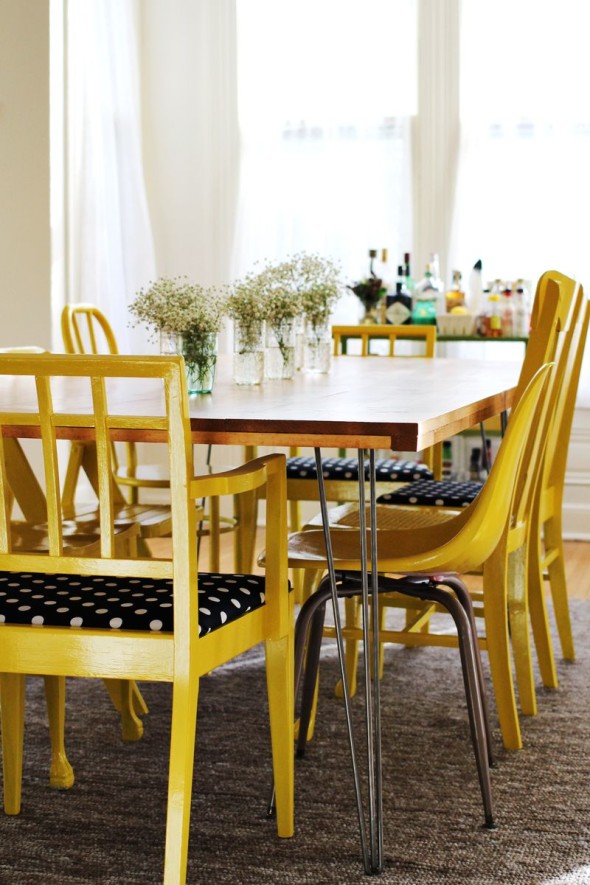 Live Edge Table
Conventional and natural style of furniture, the beauty of this type of wood is to leave the live edge developed, you can also leave the natural holes and cracks in the wood while to give this one an artistic feel. Pic Courtesy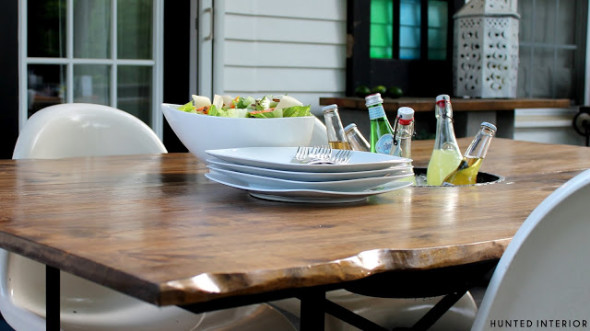 A Door- A Table
Recycle your old window or door into a beautiful and rustic dining table top. You can create a new base or stand where you place the refreshed top, paint in spring colors if planning to place outdoors.  Pic Courtesy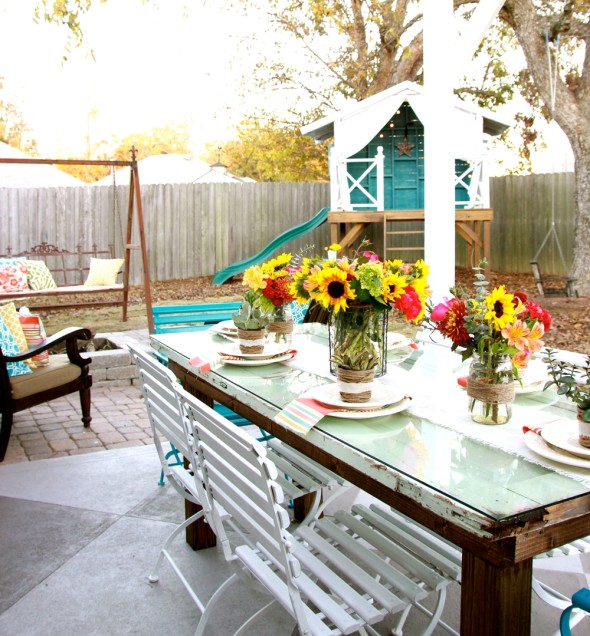 Pottery Barn Inspired Dining Table
Create a pottery barn inspired table add a vintage look to the same by accessorizing with old candle lamp and vintage style chairs. Click here for instructions.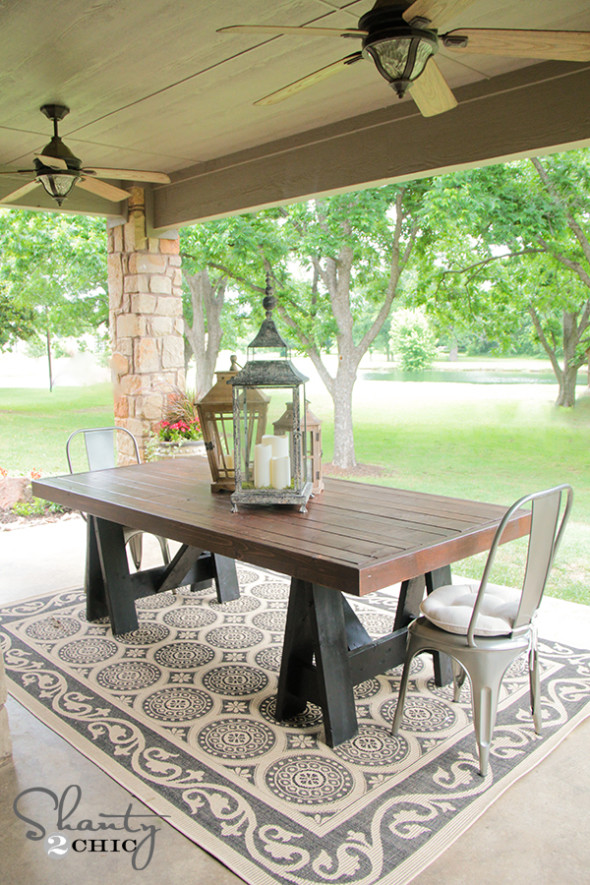 Industrial Style Dining Table
Inspired by the latest industrial style , this pipe base table inspires a industrial loft style. It is indeed an unique style and will suit in minimalist style. Click here for the instructions.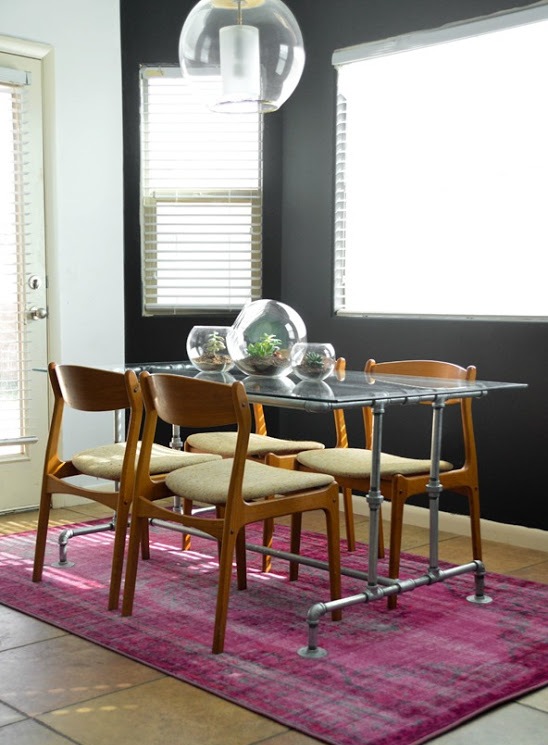 Lets Live Impressive!!