Backyard season is on and nothing marks its start quite like outdoor cooking and get together. You can expand the project as much as your budget allows, from counter-tops to dining space you have unlimited options. Don't run back n forth to the house you can have fully fledged kitchen setup outdoors and with right food – prep surface and good lighting you can keep the party going on. Here are some inspirational outdoor kitchen ideas to start designing your own outdoor kitchens.
Material
Selecting the best materials for outdoor kitchens can be tricky. Material should withstand weather conditions, should be durable and is recommended for exterior use. If you want to install a kitchen on an existing deck, verify that it structurally can support the kitchen's additional weight before you build. Pic Courtesy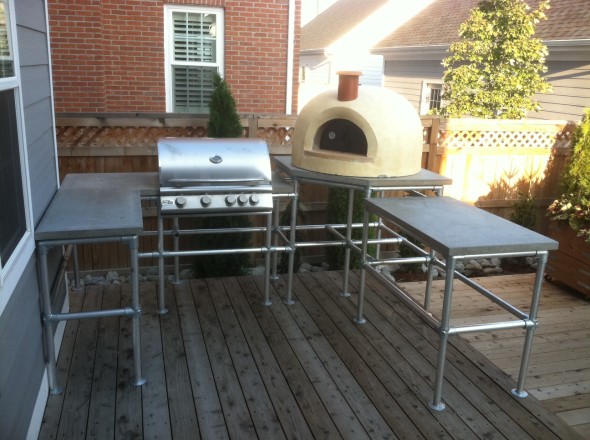 Basics
Don't miss the basics, along with picking the right material and equipment, plan for storage and organizational necessities. Make sure you keep the structure  and essentials as close to indoor kitchen. Pic Courtesy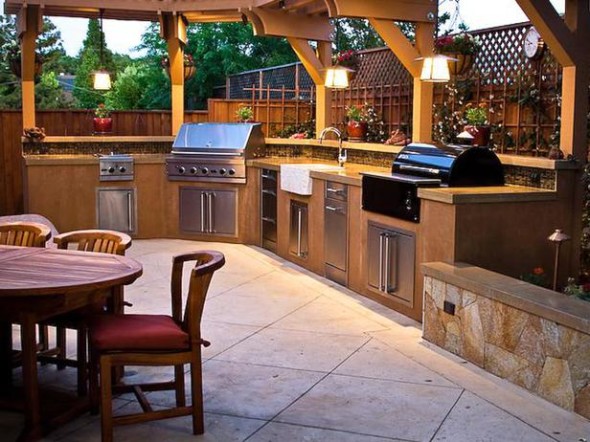 Style & View
One of the best advantages of outdoor kitchen, you can enjoy the view while enjoying the meal. Outdoor kitchen and dining space provides a central, stylish spot to enjoy natural beauty. If you're considering a U-shaped kitchen, check this out. Pic Courtesy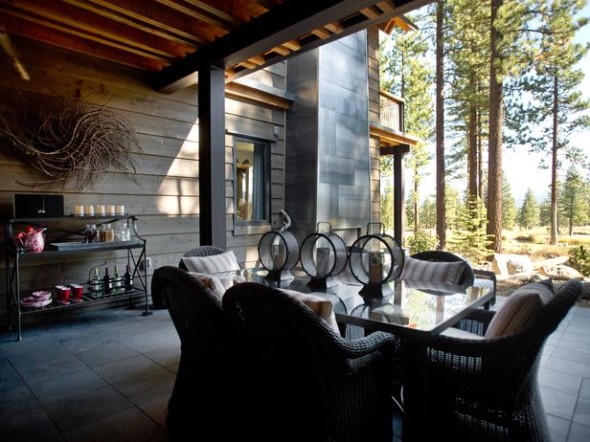 DIY Outdoor Kitchen Ideas
Even the most basic outdoor kitchen island can also be efficient in design. Above all, consider durability when going the outdoor kitchen DIY route. Make smart purchasing decisions that make a DIY outdoor kitchen both affordable and practical. Pic Courtesy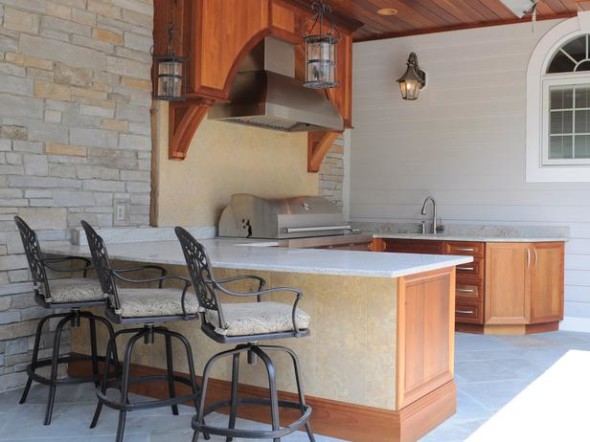 The Look
One thing you need to keep in mind before starting outdoor kitchen project is to make sure what kind of look you would like to keep for couple of years. Shaft look might work best in the beach areas while the rustic look can go on for years. Create a comfortable and relaxing space to be in. Equipped with grills, living wall, shade panels and lush greenery you can pull any look with an ease. Pics Courtesy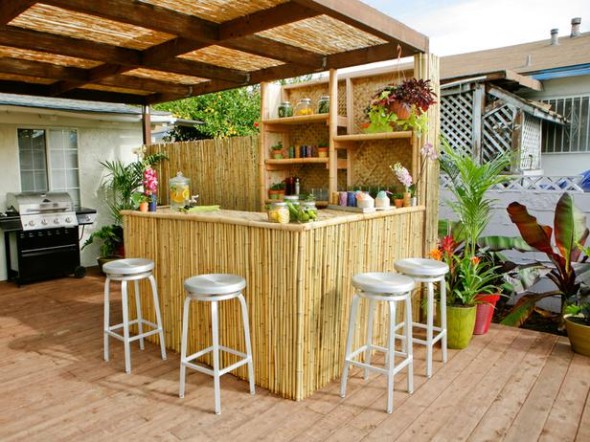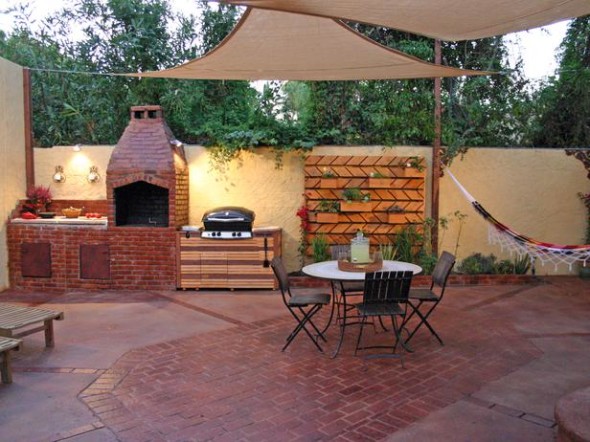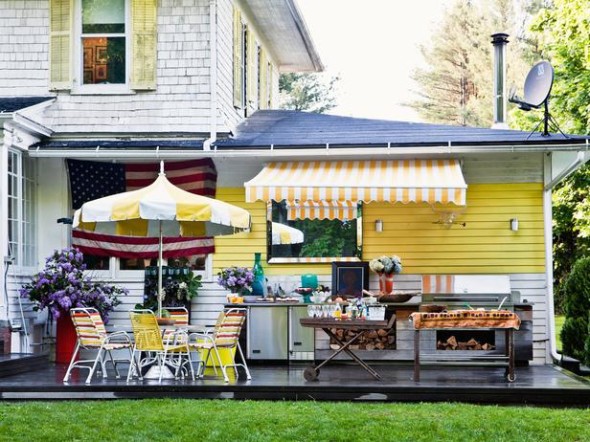 Lets Live Impressive!!