Give a new perspective to your decor style with Pop Art, basically a pop art typically feature iconic images of movie posters, or any advertising images, or pictures of celebrities, logos, cartoon characters, superhero characters like Spiderman, etc. This genre is known for bold and vibrant colors which makes it excellent decor in home and even in office. Choose the theme or aspect which you find the most appealing and give your home a new trendy look with pop art decor.  Enjoy!!
Bright Colors
Modern interior decor in pop art style calls for vivid accents and wall paint colors, combined with monochromatic black and white decorating ideas. Pic Courtesy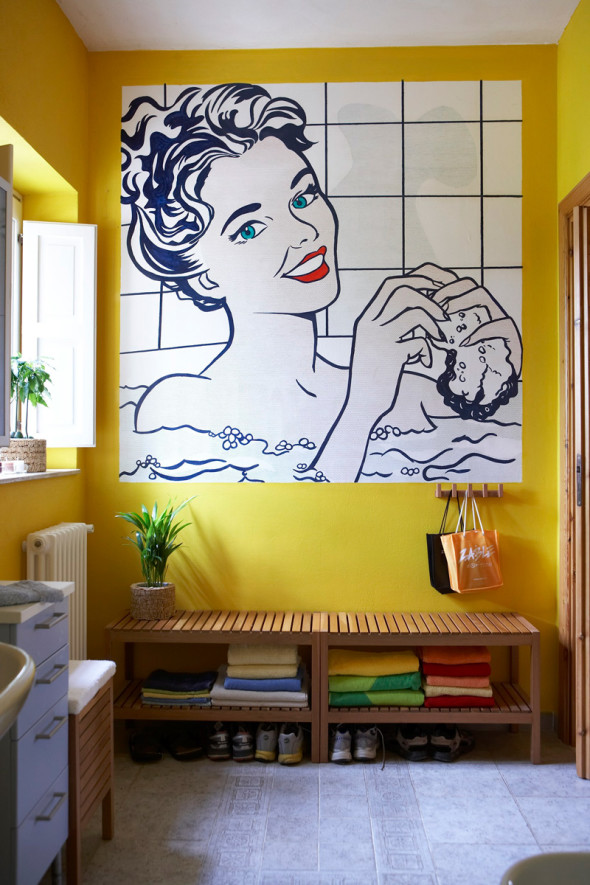 Fusion
The fusion of styles is one of modern interior design trends. Neutral and vivid decorating colors, retro and contemporary prints, various decorating materials and textures create rich, expressive and dimensional compositions, emphasizing interior decor in pop art style. Pic Courtesy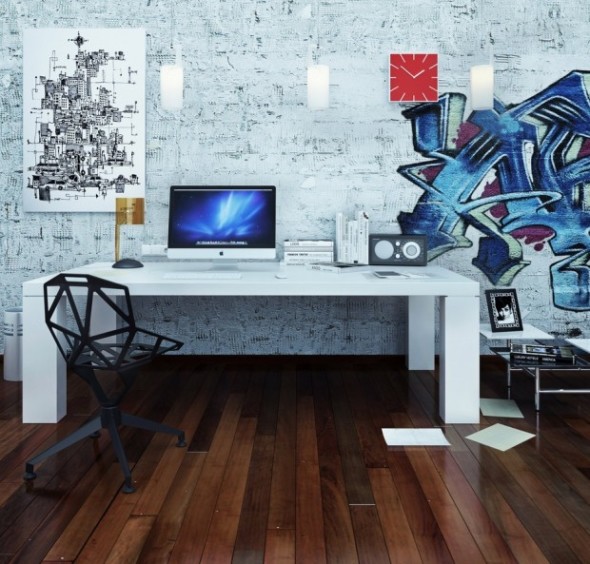 Stencils and wall paints
Bold wall paint colors can be mixed with stencil and painting designs that bring life and revive rooms, dramatically transforming interior decorating style. Pic Courtesy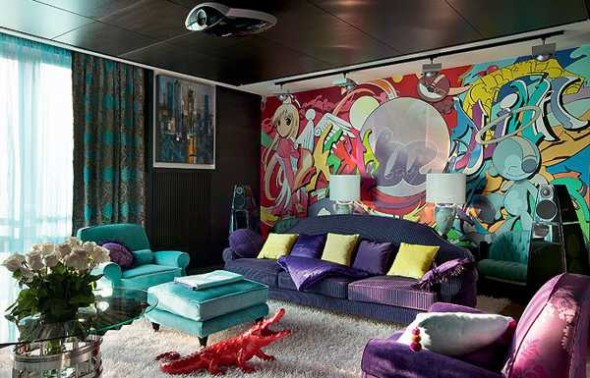 Images
Pop art decor uses famous people pictures, brand logos, prints from comics and pretty images for adding unique accents and create very personal design. Pic Courtesy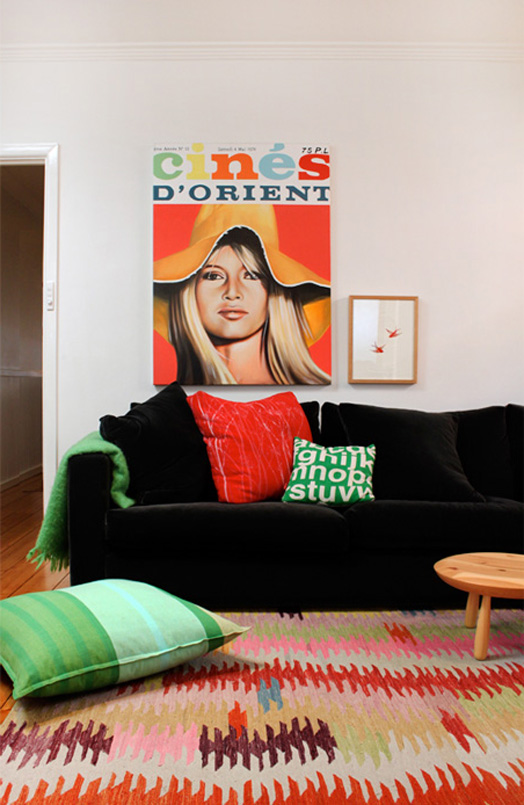 Prints
Repetition of the same image, interior decorating with chronological images and mixing theme with other attractive images are simple and creative interior decor ideas for pop art style. Pic Courtesy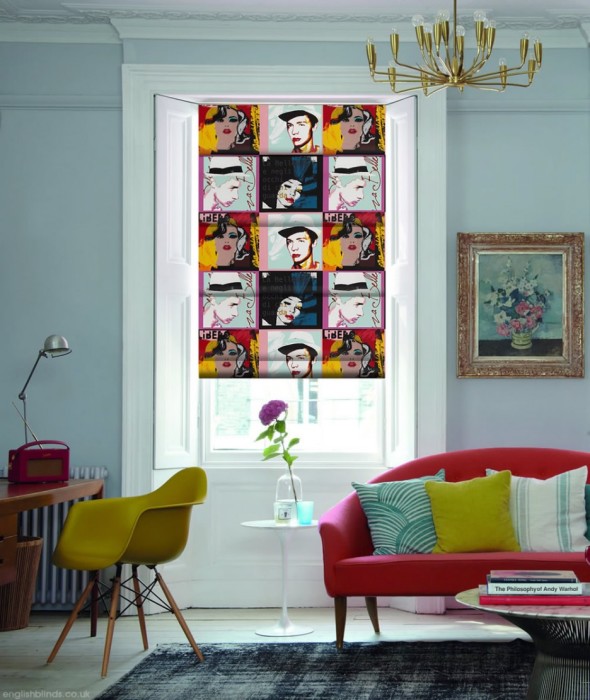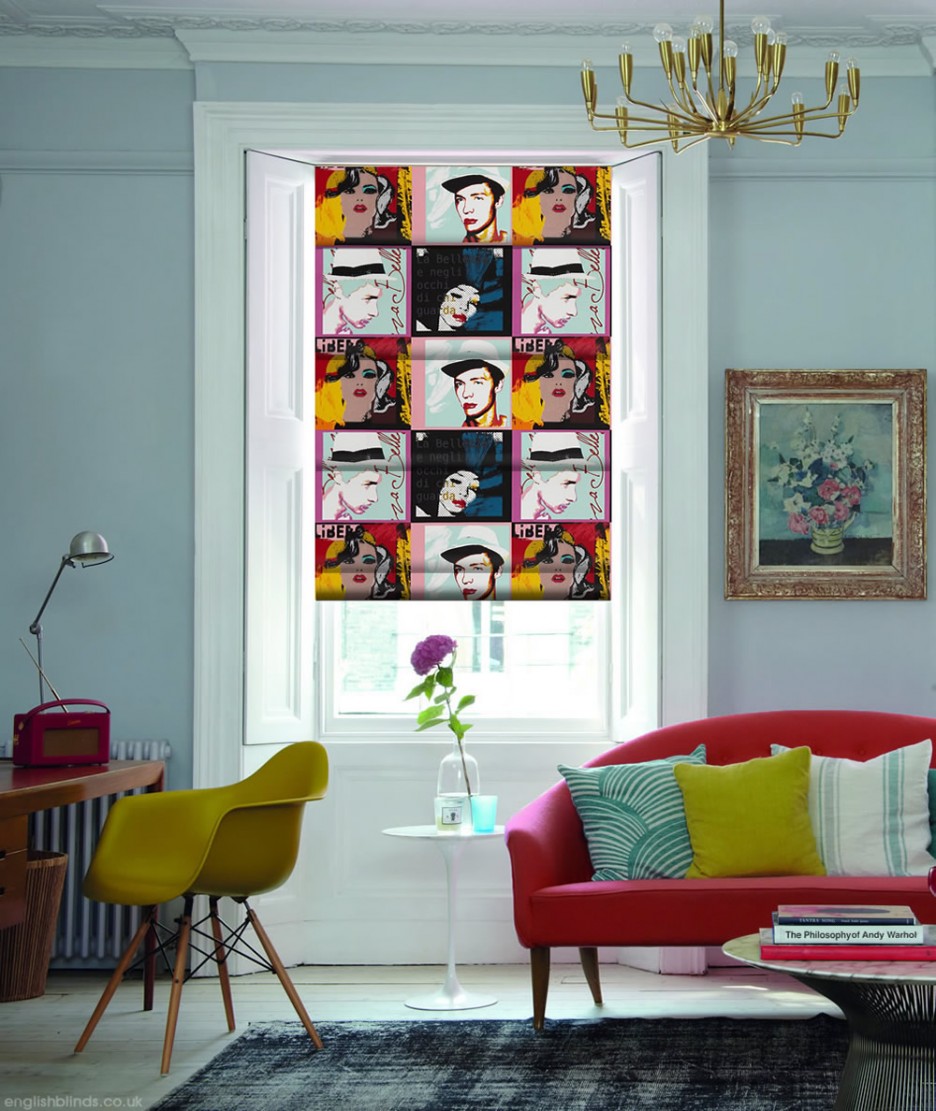 Theme Party
Accessorize outdoor party with small decorative items, inspired by pop art theme or color palate introduced in artwork. Pic Courtesy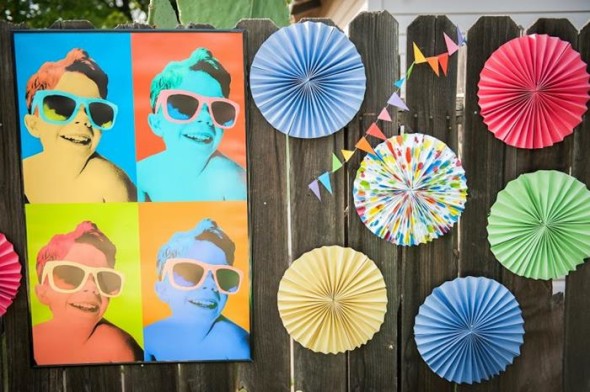 Theme
Choose aspect of pop art which is appealing to you most and on which you want focus the theme. For example music lovers can hand classic posters of the singers or rockers they love or character you love adorn them on your walls. Pic Courtesy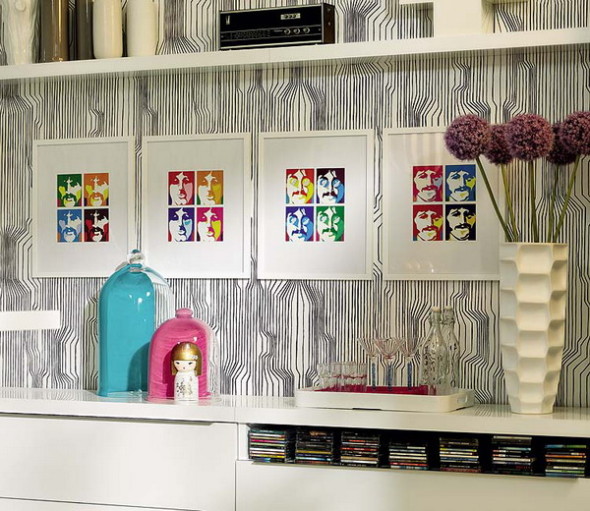 Neon lights imparts a certain environment, helping create ephemeral and abstract, unusual and modern interior decor in pop art style.
Lets Decorate Impressive!!