Distressed look, obvious wear and tear signs, and a rustic feel to the furniture, shabby chic decor creates an elegant overall effect, as opposed to the sentimentally cute Pop-Victorian. Especially popular in cottage style decor and bohemian style one of the main attractions is to recycle old furniture and fabrics. Feminine floral, lacy fabrics and time worn details give these shabby chic living rooms a beautifully rustic and charming appeal. Shabby chic accessories and distressed furniture create a comfortably elegant home.
Rustic Comfort
When creating a shabby chic look, it's easy to get carried away with accessories, decor and fabrics galore. Allow movement through the furniture while creating a comfortable feeling. Shabby doesn't mean Clutter! Pics Courtesy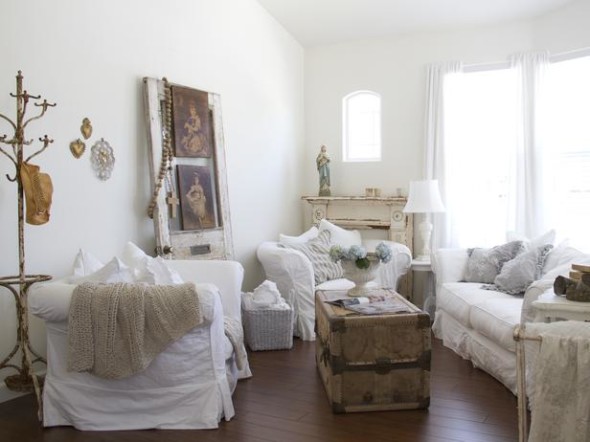 English Touch
Shabby Chic decor usually include hints of European style, accented living room through this burlap throw pillow, as well as French country charm in the distressed shutters and weathered decor gives a mesmerizing effect.
Shabby Chic Smart & Modern Style
Using good appliance and decoration surely will beautify our Bedroom. You don't need to use furniture made ​​of leather, shy things made ​​of chrome. The main colors in interiors of Shabby Chic are gray-white, cream, ivory, pastel, and silver. Wooden items can be in any color. The walls are best to paint in white; they will be universal background for the furniture and accessories. Pic Courtesy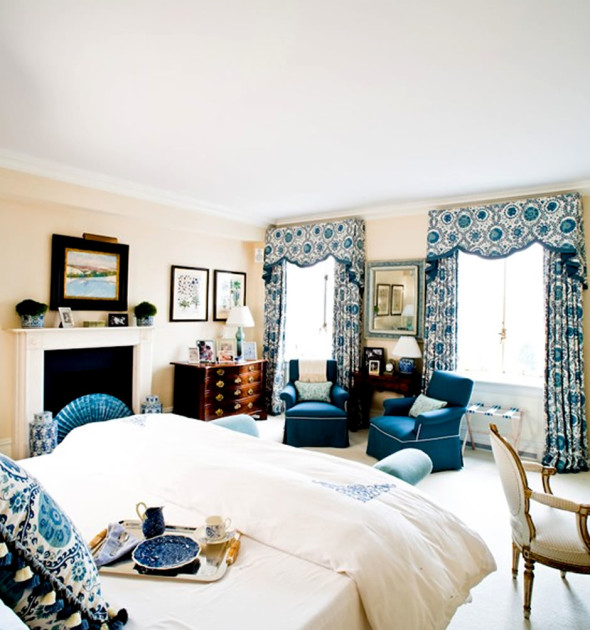 Attic Kitchen
This attic apartment shows off  small simple grouped items that should always follow a similar color scheme giving a wholesome look. Pic Courtesy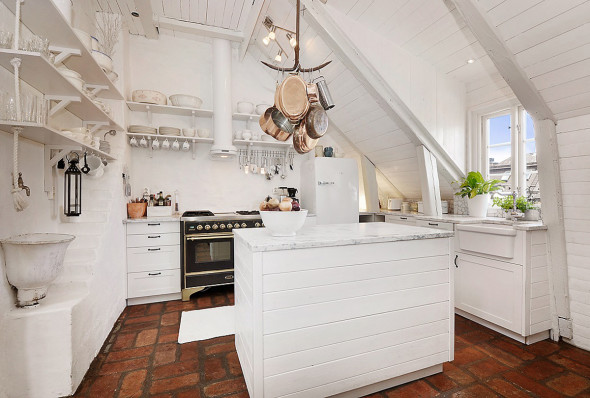 Weather Worn Finishes
The background to any shabby chic decor is weather worn finishes that look lovely even with chipped paint. You can paint existing furniture to achieve this look.  Your paint job does not have to be perfect and in fact the more rustic it looks the better. Pic Courtesy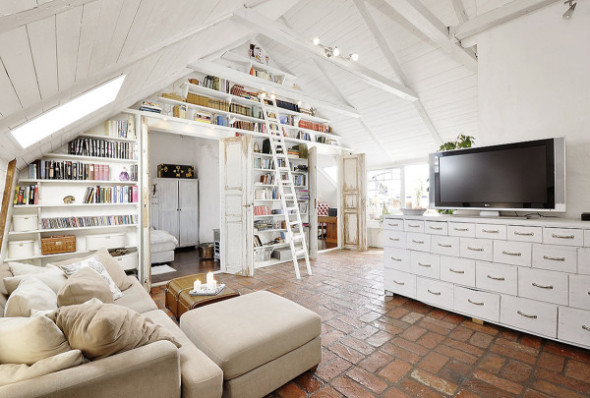 Outdoors
Don't be afraid to bring your shabby chic theme outdoors too.  Even if your garden furniture has been hit by the elements it will just add to its appeal. Pic Courtesy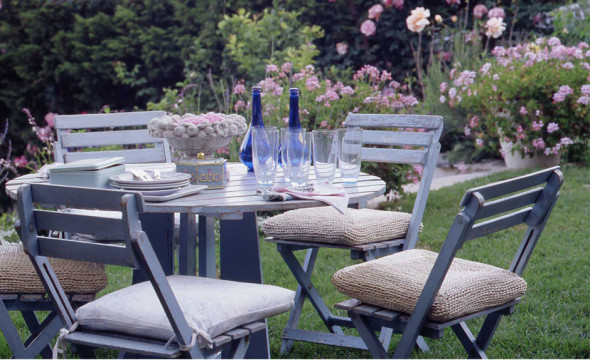 Lets Live Impressive!!