What makes a daybed top choice for any home maker/ Interior decorator – its functional, requires less space, can house a storage drawer or an extra trundle bed, acts as a space filler, and not to forget if chosen well they makes any corner look good. A daybed can be turned into both single and double beds, they offer a great solution for multi-purpose spaces like offices or craft rooms that also need to house a guest bed. These simple ideas will help you choose and maintain this wonderful piece of furniture.
Daybed Choosing Tips
Functional
The most common use for a daybed is in a spare room or home office. Apart for being used during guests visit they can also be used  in a child's room for sleeping. The daybed effectively hides an extra bed underneath, opening up space to be used for play. This colorful and cozy daybed is made for relaxation, adored with colorful Bohemian type decor this bed adds to the overall charm of the room. Pic Courtesy
Material
Daybeds come in wood, metal, or a combination of wood and metal. You can also find daybeds in wicker and upholstered in leather. Be sure of your personal requirements, metal daybeds are traditional and used mainly for sleeping, whereas wood daybeds a re considered more like sofas. The mosquito-net canopy relaxes this formal daybed,patterned pillows provide a perfect napping spot. Pic Courtesy
Daybed Ideas
Style
Choose a style that complements the rest of your home. From vintage to modern they are readily available, along with style you have plenty of choices when it comes to choosing color. Pic Courtesy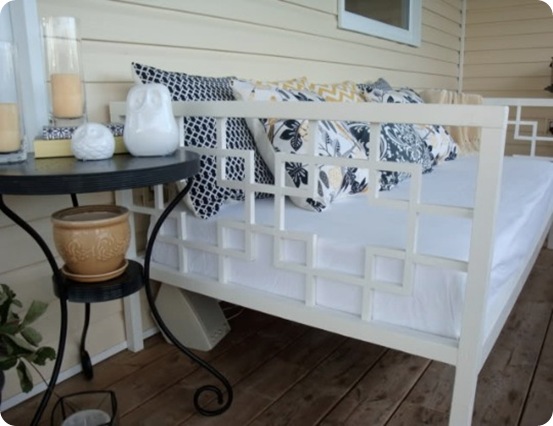 Quality
You will find large variety and can go for the best quality you can afford, consider the material, look and finish of the product. Along with looks you need to go for durability. Indoor or Outdoor daybeds are suitable for both, thus, invest considering where you would be using it for longer duration.  Pic Courtesy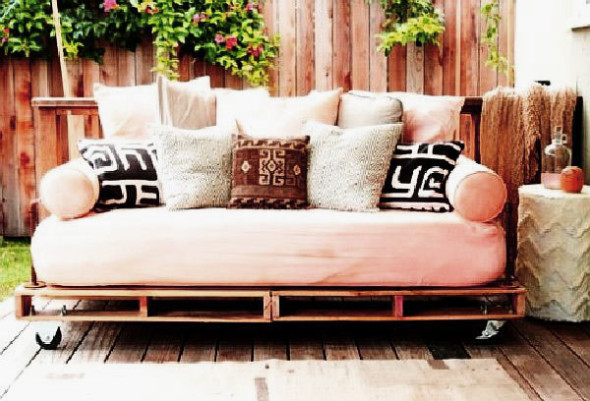 Trundles
Trundles are pull-out beds on casters that can be stored under a day bed. It is a good option to explore because you get two beds that use the space of a single one most of the time. Pic Courtesy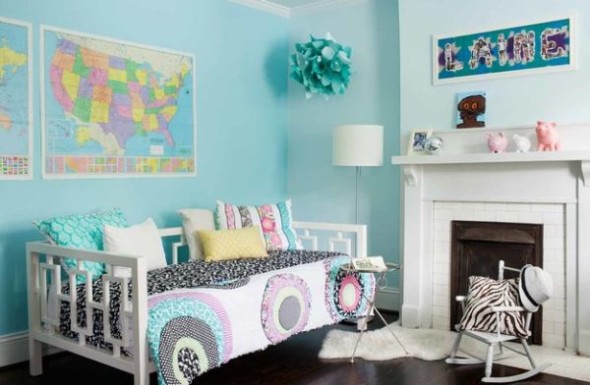 Bedding
Twin sized sheets and pillows  can be easily used with your daybed, extra pillows and cushions will make it more comfortable for sitting and lounging. Mattresses are usually with the daybeds, select a mattress type and firmness that you find comfortable. Pic Courtesy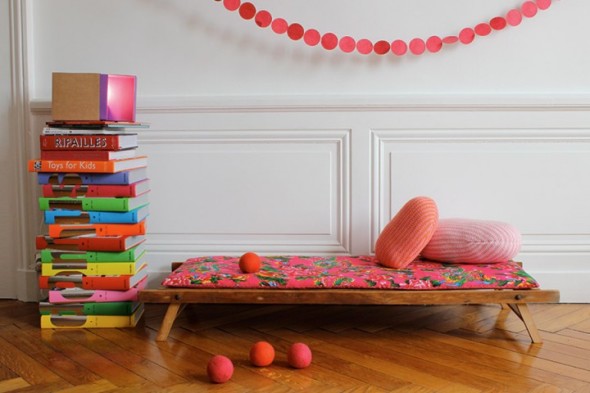 Daybed serves both functional and style addition to your furniture. Lets Live Impressive!!