Modern, playful, creative and little extravagant, hanging beds are not new idea for bedroom decoration but are certainly a contemporary way of decorating. With time designs and materials have changed or rather evolved giving us the flexibility to add this playful element anywhere we like. Idea usually remains the same, four ropes run to the hanging four corners of the bed with adequate support through the hole, but the most important factor to consider here is to have strong ceiling that can support the extra weight. Hanging Beds not only add a character to your room but also give a luxurious feel. These hanging beds will make you fall in love all over again. Enjoy!!
Hanging Beds Ideas
 Fully Hanging Beds
If you have adequate ceiling support fully hanging beds are your best bet, make sure you get professional on board for this work. Also amount of swing you want has to be decided before hand. These beds are space savers and will be perfect for small apartments and is perfect for minimalist decor lovers. Pics Courtesy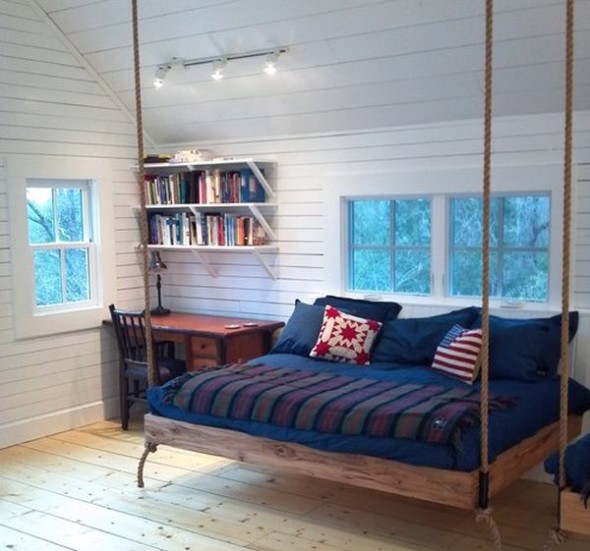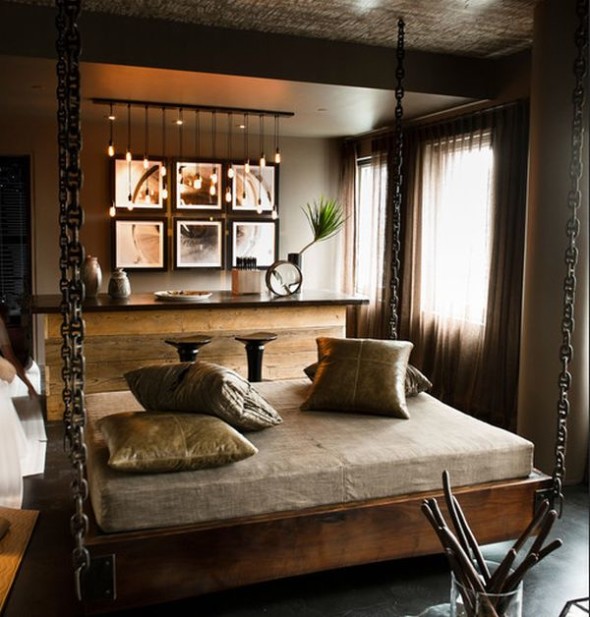 Partially Hanging Beds
If you are just into the looks of the swinging beds, go for partially hanging. These beds are supported by look alike material but are actually fixed to one post and supported by floor-to-ceiling legs on three sides. Or you can go for partially hanging loft beds, these beds hanging from the ceiling and mounted on the wall at the same time are ideal space saving ideas for college dorm rooms and small bedroom designs for middle school kids or teenagers. Pics Courtesy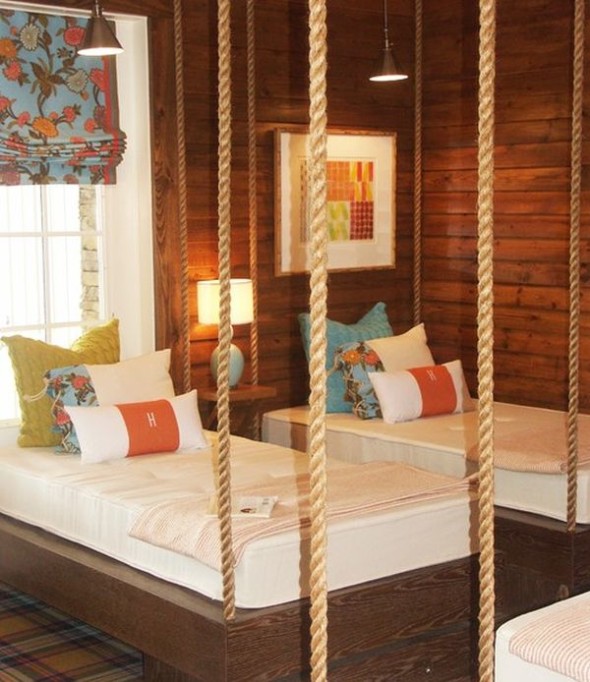 Bedroom Ideas- Hanging Beds
Faux Hanging Beds
A low-profile platform bed with a floor-mounted structure inset underneath can support the bed from below. If making major structural changes  isn't an option, you can always fake it. Pic Courtesy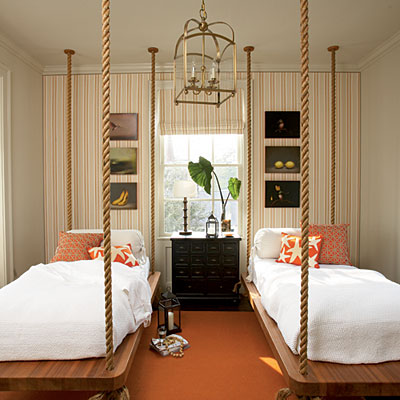 Hanging Beds fit in every bedroom style and give a whimsical feel. Lets Live Impressive!!