Scandinavian designs are simple and neat!  Scandinavian living rooms are the focus area in any apartment.  White floods the apartment, floor and interiors are massive wood and painted white. Large windows and subtle window treatments allows lot of natural lighting. Add an edge to the design by adding colorful textures and lighting details are particularly interesting to observe. Key elements are- neutral tone to the spaces, lots of wood, functional furniture and quirky use of everyday objects as decorative objects. Keep it gorgeous, bright and playful.
Scandinavian Living Room Ideas
Blend It
An incredible blend of casual, elegant and refined all in a cheerful setting. Oversized clock set the tone for this all white living room. An effect of earthy tree stump table creates a rustic and warm look.  Pic Courtesy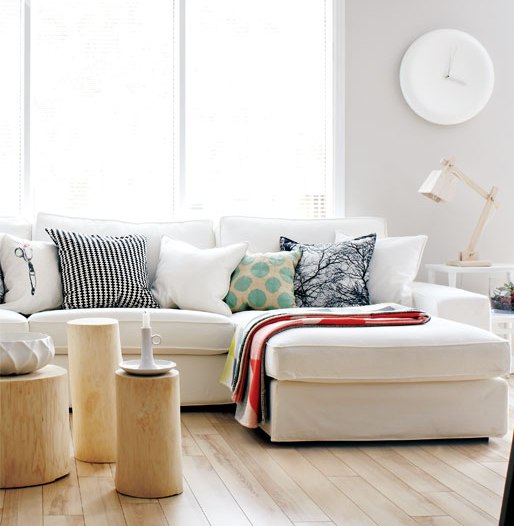 Lighting
Scandinavian living rooms have so much to offer, from accessories to lighting everything can create a unique look and feel. Home owner has impressively used various lights, from caned lights to lamp shades and hanging lights each one has its own charm. Don't miss out on the mirror as it makes room look spacious. Pic Courtesy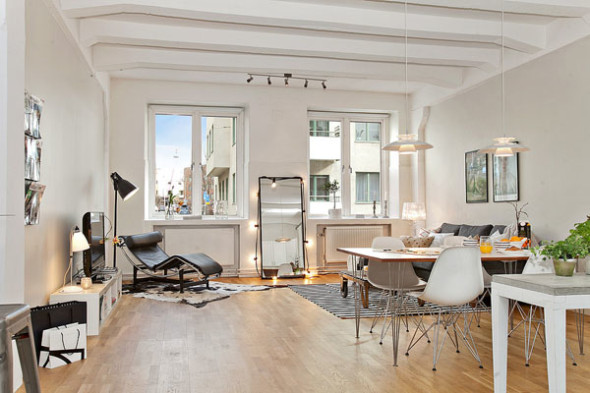 Color Scheme
Scandinavian living rooms are perfect for experimenting with aqua colors . From vivid interiors invaded by color, to simple but highly functional decors, these living rooms all have a strong visual effect. Pic Courtesy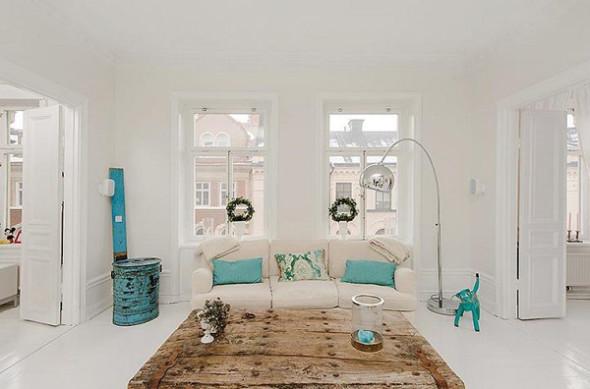 Boring Corners?

If you thought you have seen it all with the wall paper, here is something new for you. Homeowner has used the graphic wallpaper to create an interesting  corner. Pic Courtesy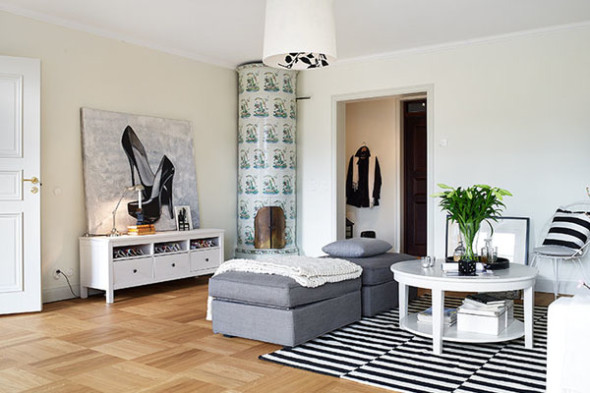 Scandinavian Living Room Ideas
Cozy
These incredible Scandinavian  living room has cozy sofa enough for friend and family gatherings, pendant lamps, bright and colorful pillows,  are just a few of the elements animating this lovely attic. Pic Courtesy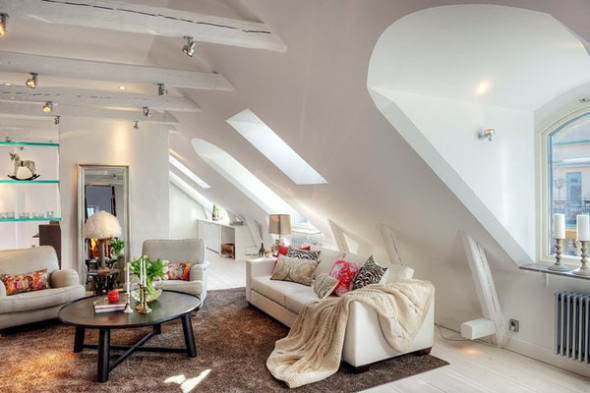 Small Apartment
No matter what the size, living rooms feature large windows and beautiful flower arrangements and they all pull off white neutral walls brilliantly. Pic Courtesy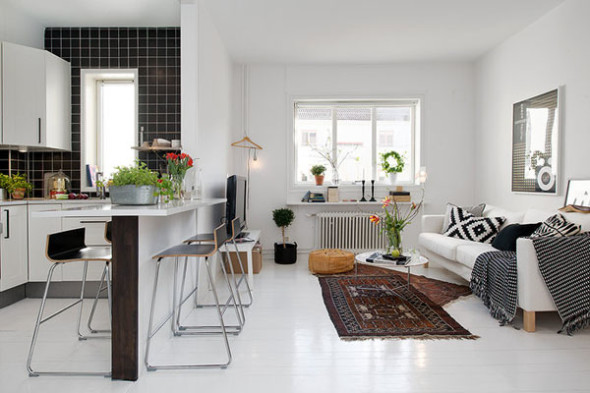 Patterns
Patterned accessories can add a depth to the decoration and with a white background designer has made the most of the various patterns. Polka, chevron, stripes all has been coordinated in black & white. Pic Courtesy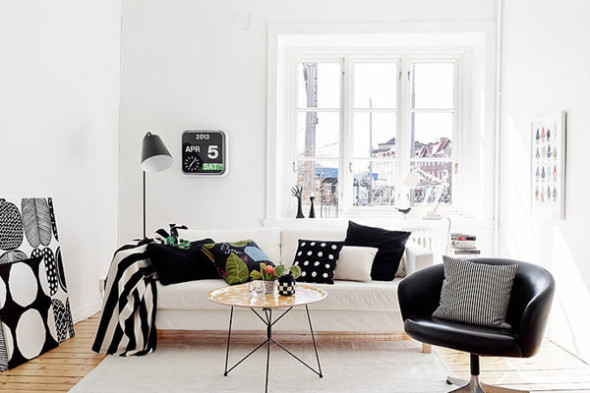 Lets Decorate Impressive!!