Pallets can be used in almost any part of the house and we've seen a lot of great pallet tables, chairs and sofas. They can be used cleverly in the kitchen too; it can become a great DIY project for the summer. They come in all different shapes and sizes, old and distressed, sturdy and new, big and small, some with multiple support strips. Here are some great pallet projects for the kitchen to inspire you.
Pallet Projects – DIY
Black pallet kitchen island is genius idea, 6 basic pallets, matte black paint and some screws is all you need. This black island can serve both as kitchen island and dining area and it gels best with all white themed kitchen. Even within a weekend, you can build a DIY kitchen island that enhances both the look and the efficiency of your kitchen. Pic Courtesy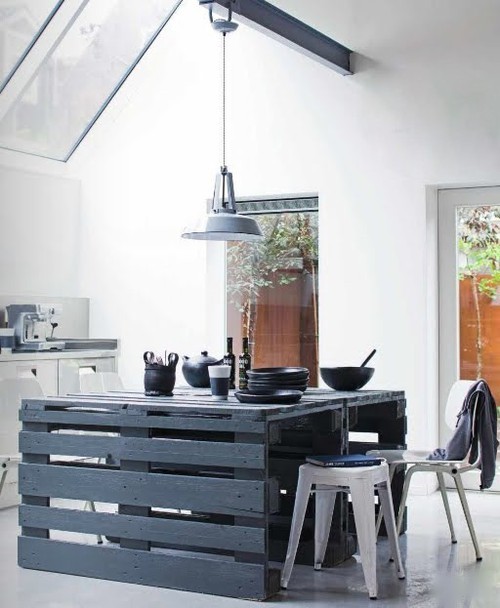 Similar to the pallet table, pallet racks are another option which can be used smartly in any kitchen pallet projects. Be it for hanging the pots or to place plates and groceries on the wall. Pic Courtesy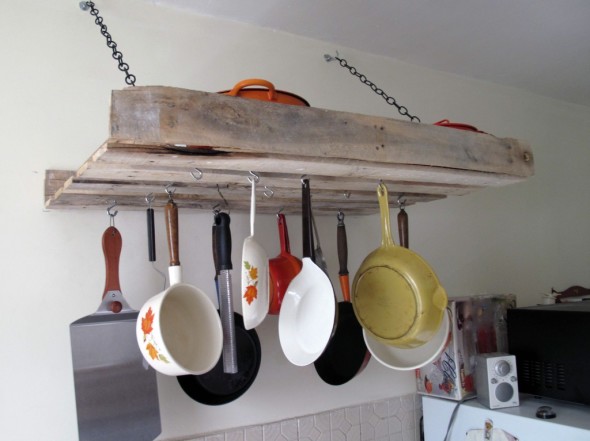 Storage is the major issue in any kitchen and if you are planning to create an extra storage pallets can go long way. These pallet projects require very little effort. Pic Courtesy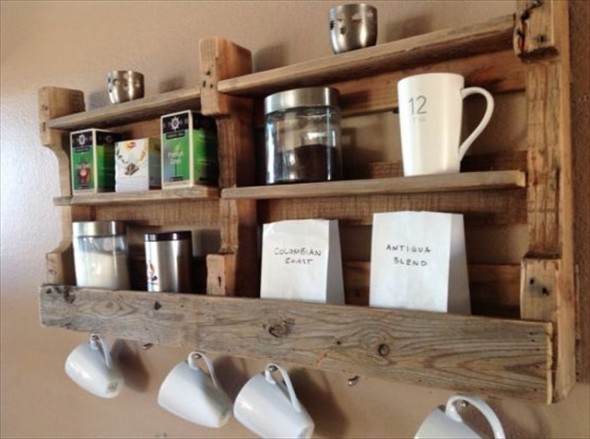 Kitchen Pallet Projects
Another great thing you can try with this rustic decor is the cabinets, this pallet theme goes well with all white background. Vintage  rustic theme can be easily achieved with this low budget idea. You can add on to the look with wrought iron supports. Pic Courtesy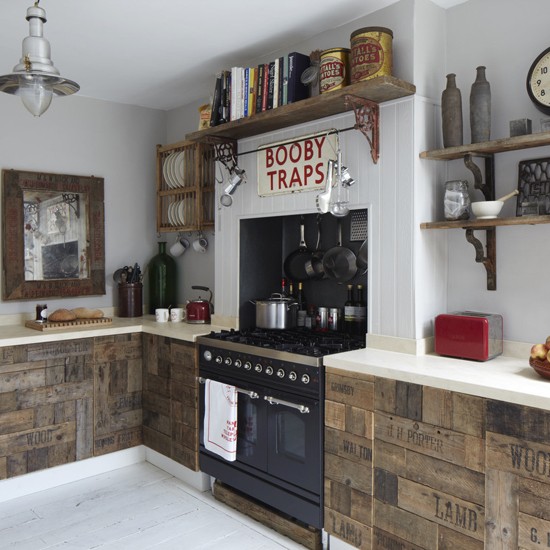 If you are new to pallet projects, this simple rack can be used to hold wine bottles or magazines in the kitchen. Better to know the proper storing and handling of wines to maintain it's freshness and good taste, click here to learn more.  It is the simplest project to do, pallets combined together with nails and super glue. Pic Courtesy

Lets Live Impressive!!