One of the coolest features in any baby room is the Crib. These Modern crib ideas are perfect for any modern nursery, it is not only about good looks and serious design these cribs also takes safety very seriously. From a cozy cocoon to cool kids beds these modern cribs have it all. An impressive article about how to teach a baby to roll over.
This cot stands out by the unique ultra modern design, smooth rounded shape will perfectly suit to any contemporary nursery room.  One of the coolest features of this baby cot is unusual and innovative clear acrylic sides with star-shaped cutouts. When your baby will become toddler you could easily transform Pod into comfortable toddler-bed. Pic Courtesy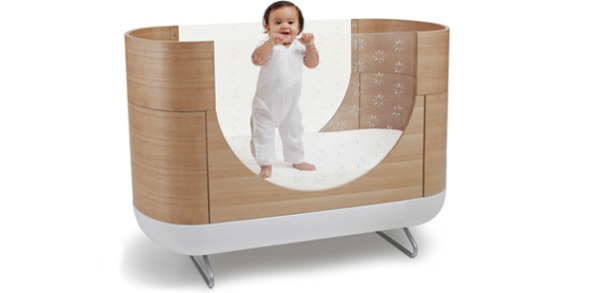 Babycotpod, the futuristic baby crib design company, has introduced its latest entry to the world of modern nursery design. Between the crib's wide slats, the company injects a rainbow of colors in the form of acrylic panels. Unlike traditional box-like baby cribs, the Metro features warm, curved slats to comfort newborns. Pic Courtesy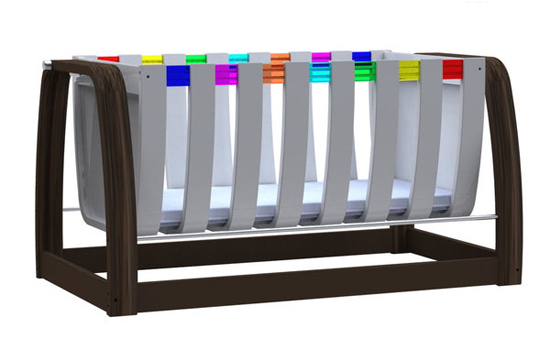 The white lacquer-and-oak Cabine Crib, whose hidden drawer offers extra storage. Pic Courtesy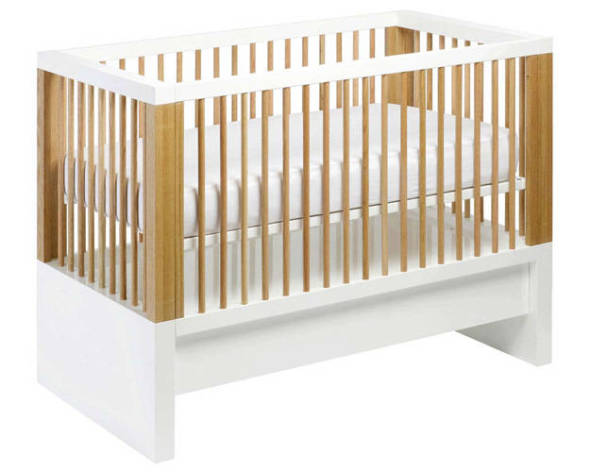 A smart solution for apartment dwellers and families shy on space, the oval Stokke Sleepi crib takes up less room than a traditional crib. Pic Courtesy
A pioneer in Lucite furniture design, the Hollis crib is crafted completely from nontoxic clear acrylic. Pic Courtesy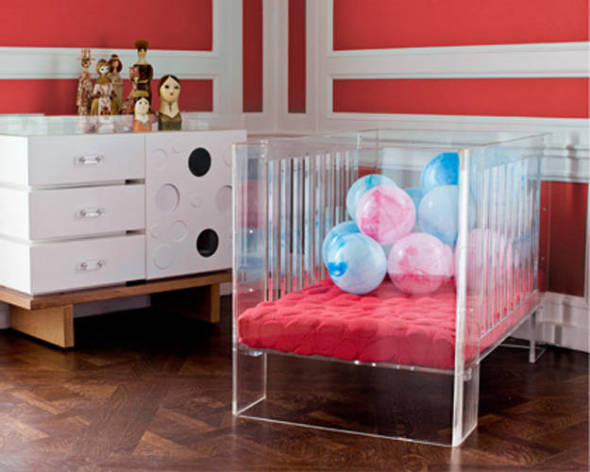 Sweet Moon Crib that will definitely make your baby fall asleep very quickly and feel great. It is a nice swing bed, made of pallets of wood and takes the shape of the moon. As it is handmade you can notice the unique design and its rustic touch brought by the pallets of wood. The baby will be provided with privacy, comfort and some sweet swinging moments that will make him or her fall asleep in a minute. Pic Courtesy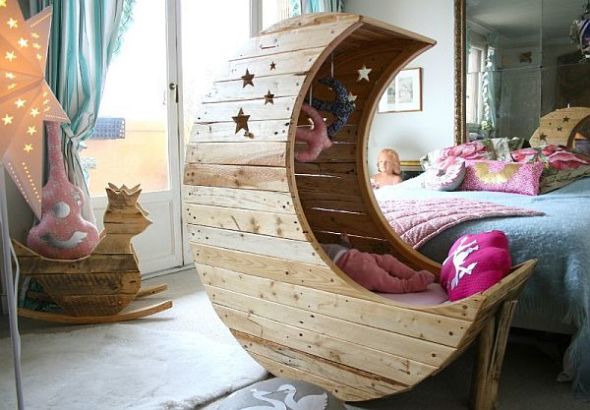 Modern Crib Ideas. Lets Live Impressive!!