As a gold buyer, we all love gold and would love to showcase it with an impressive jewelry display. You don't want to end up looking for your favorite pair of earrings while getting ready for an outing or a date. If you keep your jewelry in boxes it is possible to make a big mess and damage or entangled your jewelry. Fill your spare time with these fun and interesting DIY creative projects. They will not take a long time and will cost you almost nothing.
However are you looking for some of the best jewelry collections? It's now easy to do it with just one search on the web or you could have a look at a jewelry store that stocks only the absolute best jewelry like Gilded Jewelry, as they're a great place to buy from because of that.
DIY Organizing Ideas
For saving your time and patience every time when you will need jewelry, all you need is some old unused, a little effort and imagination. This design is really simple, the bottom is a dinner plate, the middle is a cereal bowl, and the top condiment dish, all separated with glass candlestick holders and glued in place. Pic Courtesy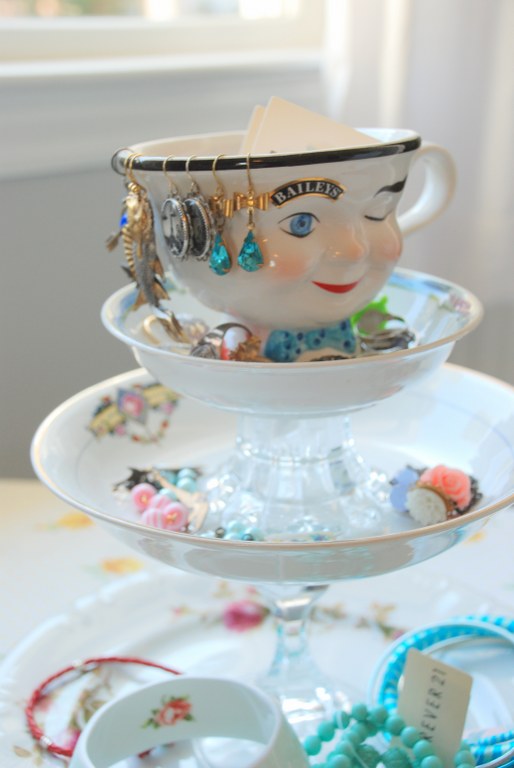 If its cute and vintage piece, you gotta recycle it, these golden saucer will not only hold your earrings together but will also add on to the look of the dressing table. Pic Courtesy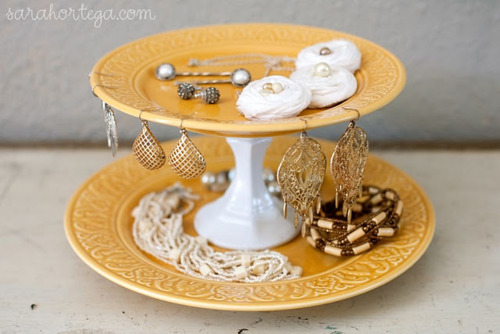 Jewelry display is not a rocket science and you don't necessarily have to be a women to indulge in little DIY ideas, you can surprise your wife making a wonderful organizer for her jewelry. Pic Courtesy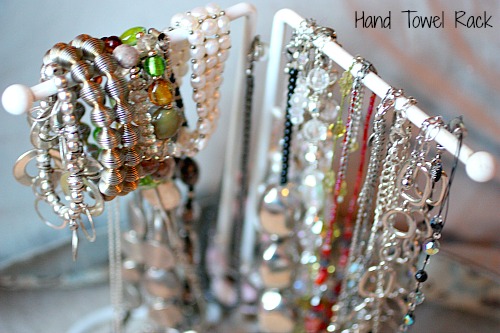 Quirky Jewelry Display Ideas
Looking for more of a quirky or unique way to display and organize your jewelry? Use an eclectic collection of knobs screwed into a piece of driftwood as an amazing DIY jewelry display idea. Pic Courtesy
Also see a different character Jewelry – get name necklace Jewelry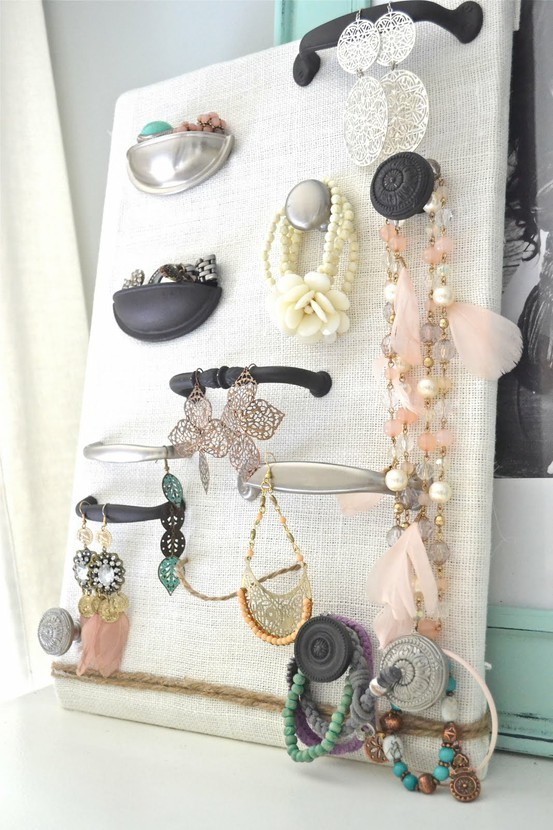 An accordion peg rack is cute and can work as place for additional storage with bins and wooden thread spools to make a really cool hanging jewelry display organizer. It will be able to store most of your necklaces, bracelets, earnings and other small stuff you like to wear. Pic Courtesy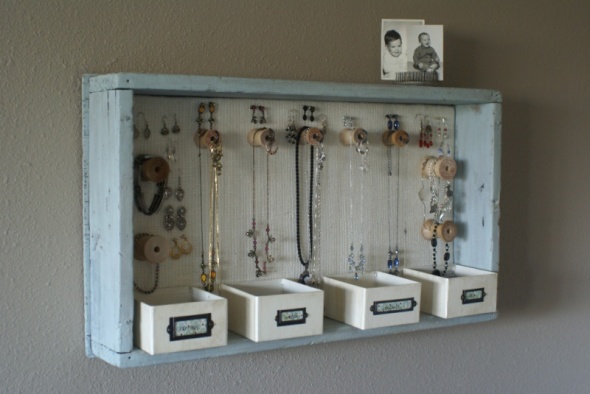 Idea of jewelry tree is itself interesting, you can make a gorgeous jewelry tree from sticks found in own backyards. Slap on a little spray paint and some sort of base and you have yourself an inexpensive jewelry display that certainly makes a beautiful statement. Pic Courtesy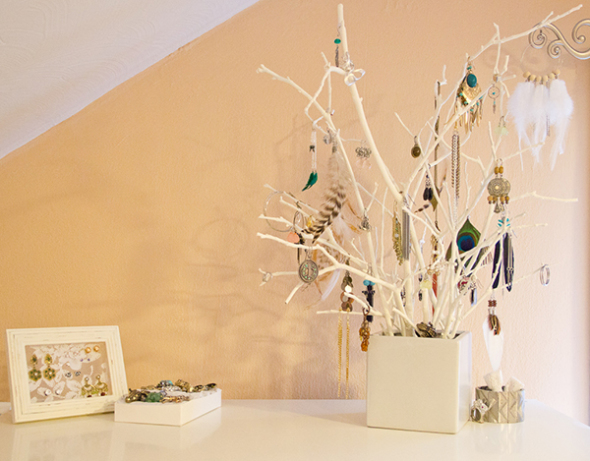 Turns out most bottles are just the right size for bracelet storage. This is a unique and a fun idea to create a bangle display piece. Pic Courtesy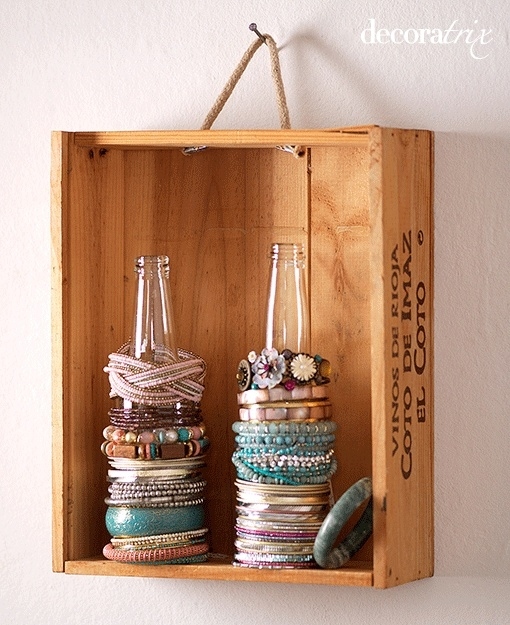 Lets Display Impressive!!