With fall already here these fall curtain ideas will help you decide the window treatments. Curtains make a room, when it comes to window treatments; it's a matter of color and fabric. With so many options it's easy to feel overwhelmed, so these curtain ideas will help narrowing down the options and selecting the right curtains for your home.
The fall season colors are usually in shades of pumpkin, rust and maple red. Not only these colors give warmth to the room but also bring out the best of the themes for fall season celebrations. Pic Courtesy
 Curtain Ideas- Neutral Shades
Peachy shades of orange set the mood in fall, earthy colors combined with neutral shades will be a good idea for fall season decor. Pic Courtesy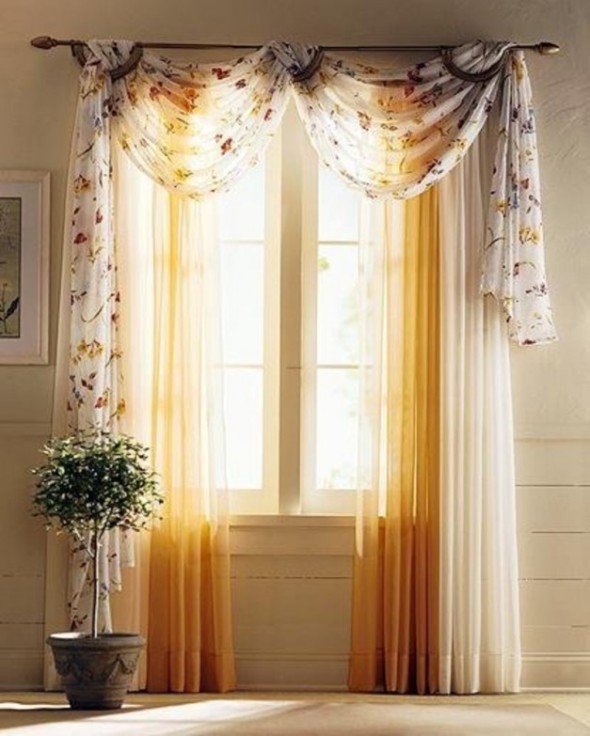 Fabric is an essential part of choosing curtains, curtain fabricators suggest holding fabrics. Linen, silk, faux silk, and velvet are best choices to use for window treatments since they tend to hang the best. Pic Courtesy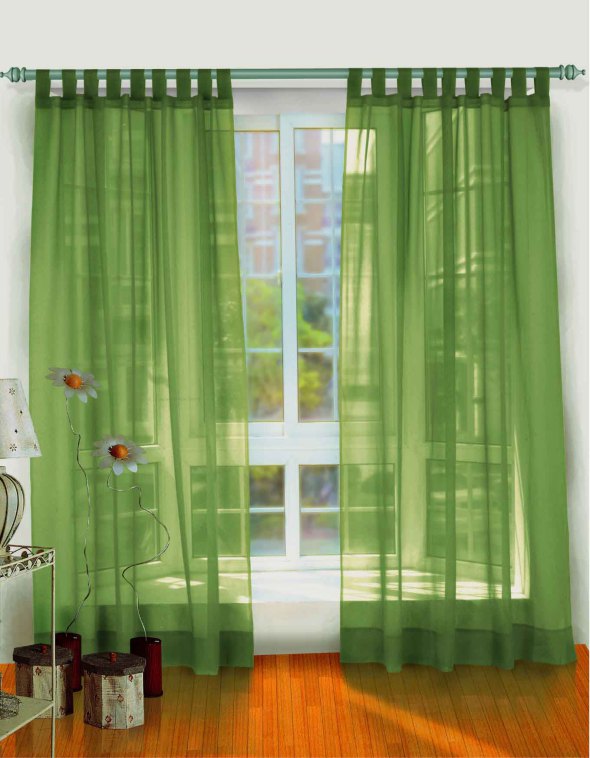 Outdoor Curtain Ideas
Don't forget the outdoor curtains, as the season is getting cold it would be best to add some color to the porch and patio decor. Outdoor curtains can be styled as tab curtain, rod pocket, grommet curtains and made of heavy or light outdoor home fabrics in different colors and patterns. Pic Courtesy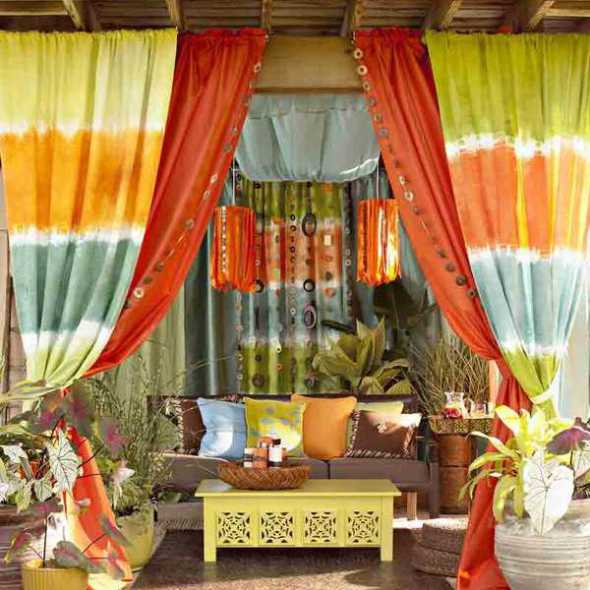 Tips to choose right curtain : Choosing the correct weight, texture, light-blocking or light-exposing qualities, and the fabric's durability are just the beginning. Durability: Over time, the sun can damage all fabrics, but silks are especially prone to sun rot. Thread count: Generally speaking, decorator fabrics have a higher thread count than fabrics used for making clothes, so decorator fabrics last a bit longer. Weave: Plain, twill, satin, or damask weaves are common ones for decorator fabrics. Width: Fabric generally comes in two basic widths: 42 to 45 inches and 54 to 60 inches. Before choosing curtains for fall season, check out the fabric bolt label or tag to determine its width. (Courtesy) Check out these made to measure curtains available at Fabric Direct.
Lets Decorate Impressive!!