When it comes to laundry room ideas there are no limits to it, a laundry room doesn't have to be that dull. Laundry rooms can be comfortable, cool and pleasant and highly functional place. Here are some tips and easy laundry room ideas to decorate your perfect laundry room.
Just a recommendation for those who are too busy to handle their laundries, you could always go to Stockridge Launderland services. You can drop it off there and they'll take care of it for you with their professional wash and fold services.
With plenty of cabinets and plenty of storage space, this laundry room has a stylish feel to it. Elevated washer and dryer to make the use comfortable. Perfect amount of natural light gives room a spacious look. Pics Courtesy
Add Extra Storage to Small Laundry Room
Storage space is the most important thing for any laundry room, laundry sorting baskets, the open shelf, and the hanging bar over the machines. It gives you more space to move around and it allows to hang your clothes, rubber gloves, or to hide your zero waste laundry detergent. Also, consider using the space behind the door.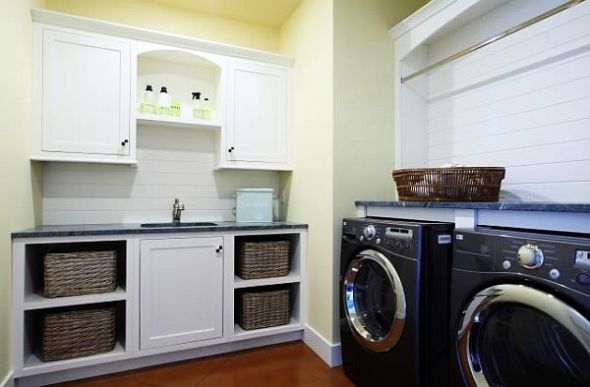 For better space utilization you may also want to consider pulling out hamper or a narrow sliding cart between the washer and dryer, install a countertop above the washer and dryer to create a smooth surface.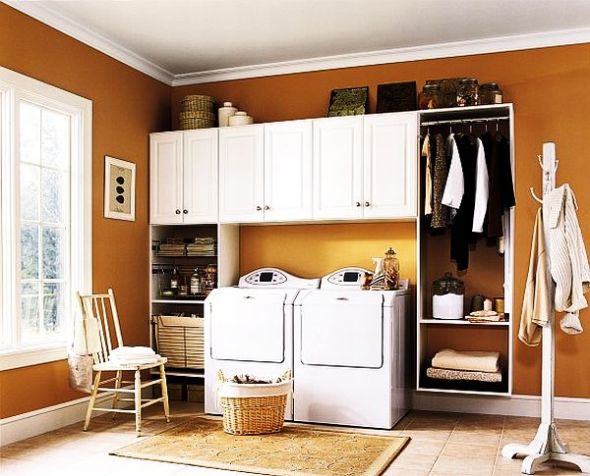 Natural Light is Must for Any Laundry Room
Use light colors for the walls as well as your other laundry room furniture that you may have, keep things clean, a cluttered room makes it difficult to do laundry work, it becomes a time-consuming and frustrating job.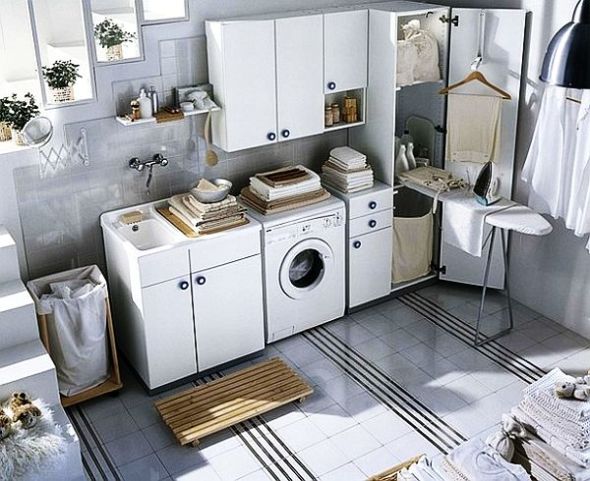 Backsplash and floor tiles do a great job in creating a cool environment for your laundry room. This one is said to be named Laundrette and it comes in many colors. Pic Courtesy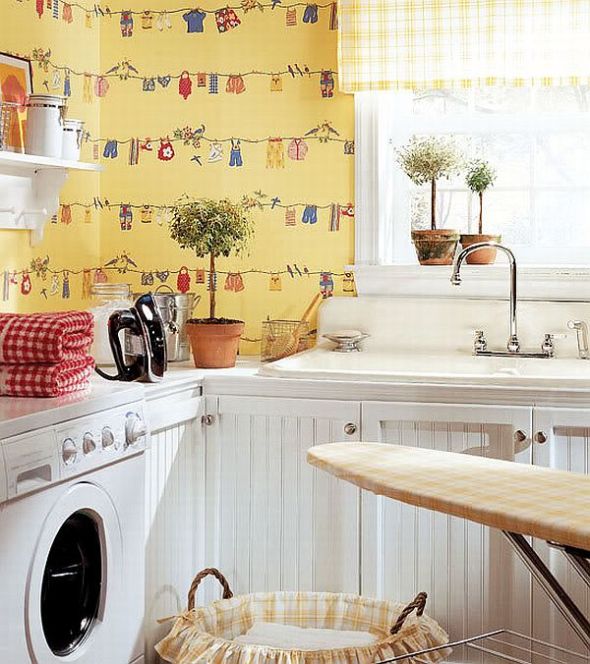 Good lighting is key to keeping away from a messy room. It's preferably that you have at least one window for natural lighting. If that's not enough you should consider installing additional cabinet lighting. Pic Courtesy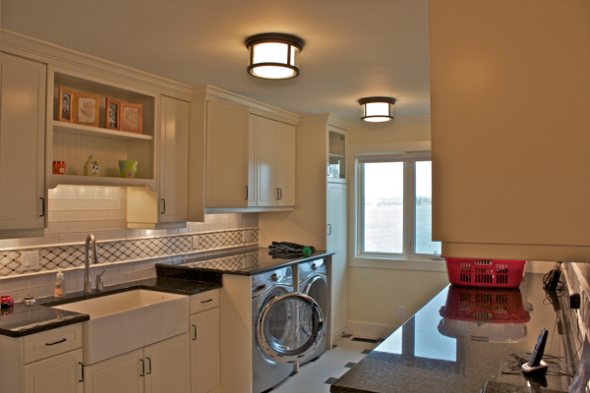 Lets Live Impressive!!