Add outdoor Christmas decorations to your home this year. Simple ideas for outdoor Christmas decorations such as a red bow on your lamppost or porch light; or wrap your front door with festive gift wrap, or hang a Christmas wreath on the door with a magnetic wreath hanger and flood light it for easy and inexpensive homemade outdoor Christmas decorations.  Make your yard the envy of the neighborhood with unique outdoor Christmas decorations.
Wreaths are lovely addition to nearly every front door and they look welcoming too, but you can also choose to greet guests with arrangement of seasonal flowers in iron hanger which hangs directly on your front door. Pics Courtesy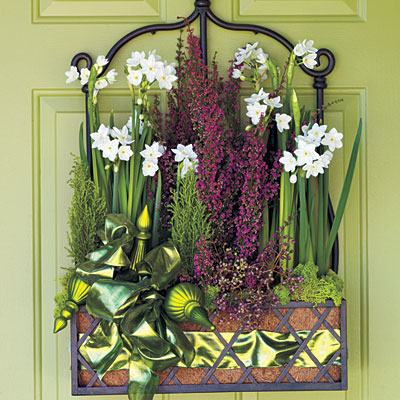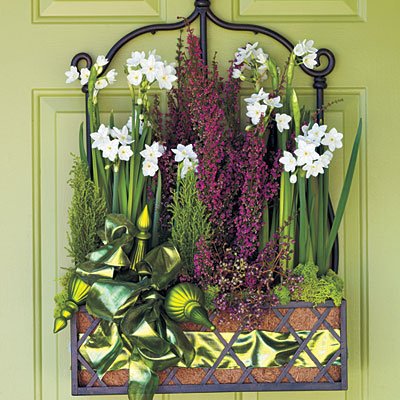 DIY Outdoor Christmas Decorations
Give a cozy welcome to your guests with garden inspired holiday theme. Rustic aluminum containers on the door, porch, and stairs offer casual Christmas appeal when filled with holiday favors or natural collection .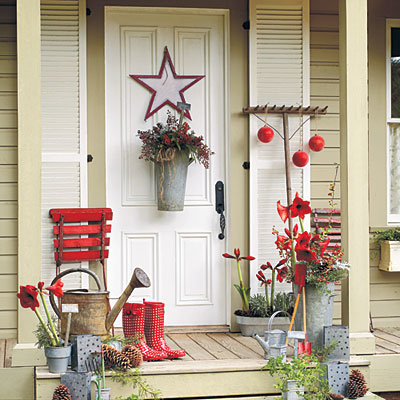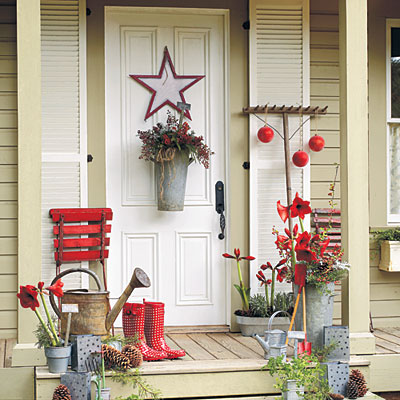 Fill a wide, shallow planter with a mix of flowers trimmed to resemble Christmas tree. Tuck in ornaments and oversize pinecones to add color and fill in gaps. Give your guests a welcoming message with simple mailbox decoration.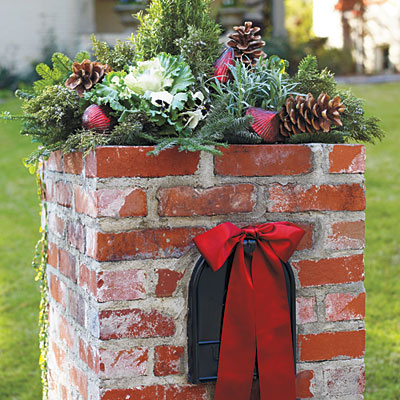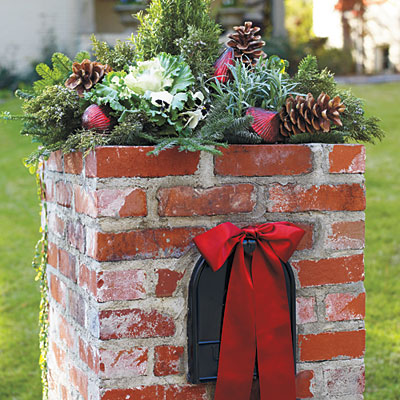 Rustic and winter decoration go hand in hand, arrange a grouping of festive lanterns at the entryway for quick holiday style. Consider artificial candles and lighting especially if you have kids and pets.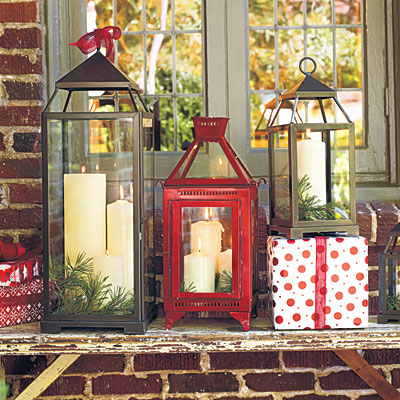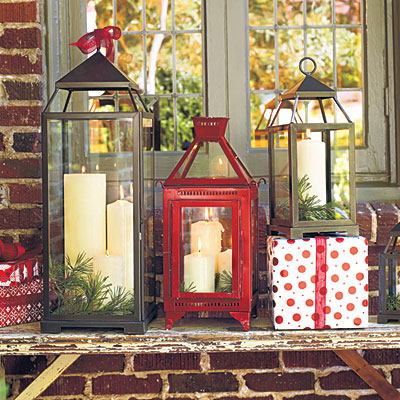 Add a twist to your front door with items which work well with seasonal look. Here, ice skates with bit of greenery and ribbon creates a traditional entry but with a seasonal touch.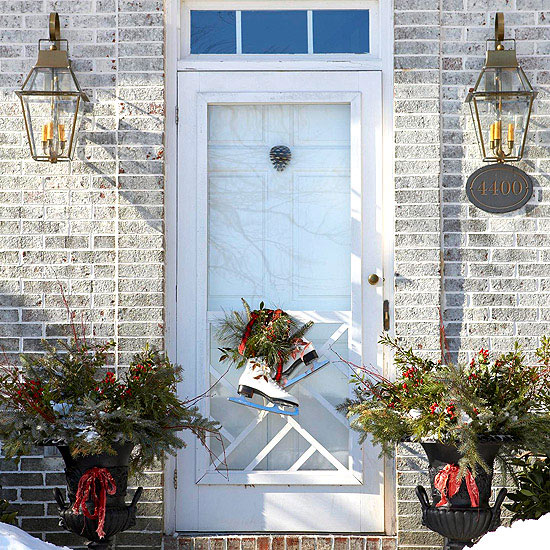 If you have a large entryway, you have more room to add pretty holiday accents. Unify by repeating the material used and create a different look by making urn, wreaths, small trees and window display to add lighting and other decorative ornaments.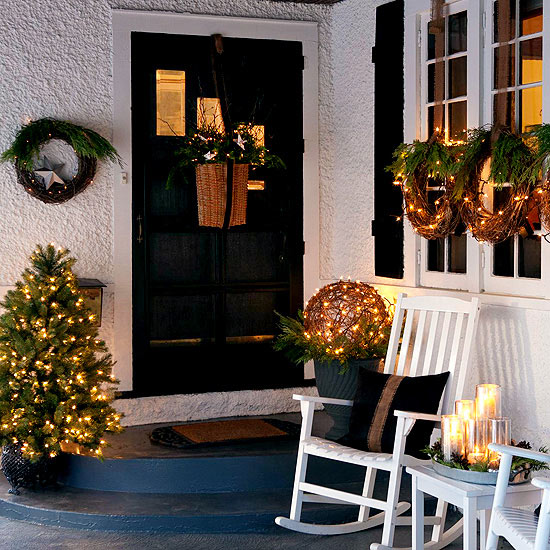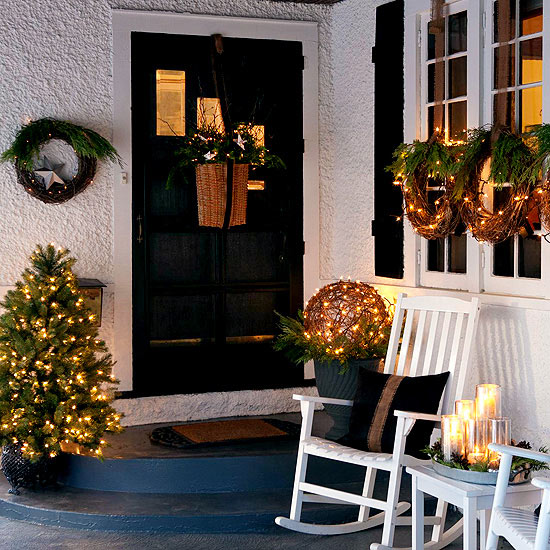 Traditions are to be followed but why not to add a modern touch to them, give your Christmas door a sleek and modern look with this unconventional wreath made out of silver dish and brightly colored ornaments. Hang it with bright colored ribbon to make your front door stand out.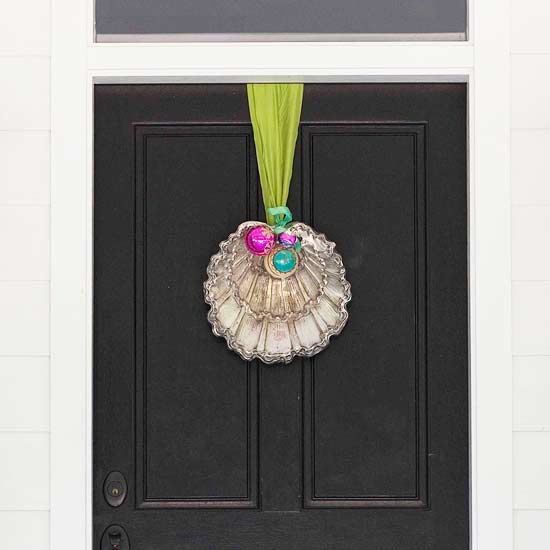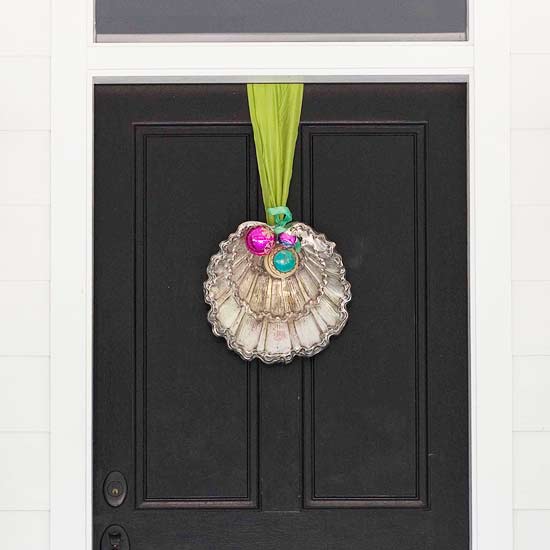 Give new life to an old planter, add Christmas lights to its base and add shimmer to the branches for an extra hint of the holiday season.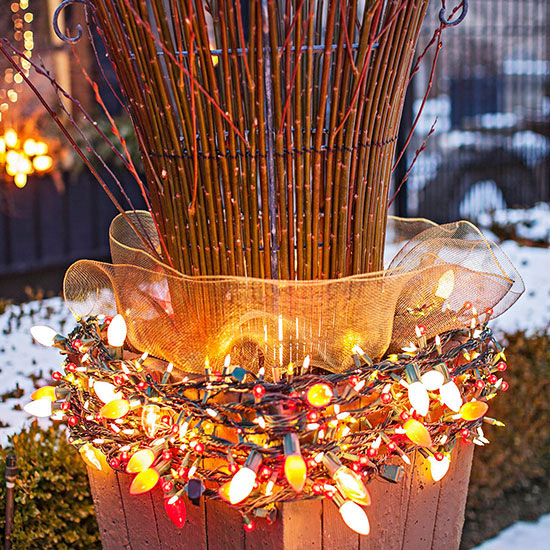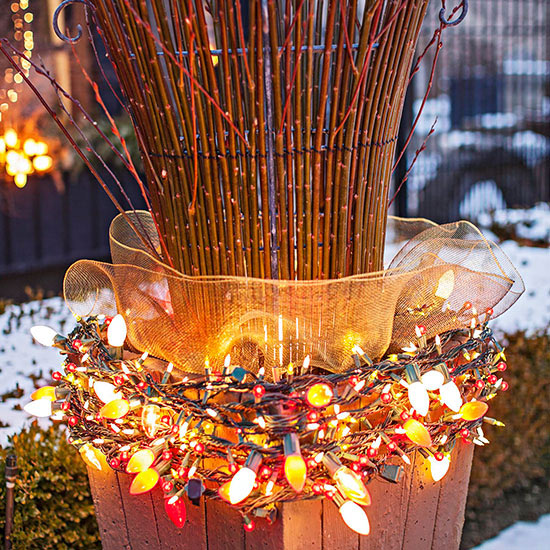 Simple and Inexpensive Outdoor Christmas Decorations
Planning to create a picturesque holiday scene, nothing can  set the scene right other than glowing globes. You can bundle them up at one corner or scatter them along the driveway for a well lit welcome.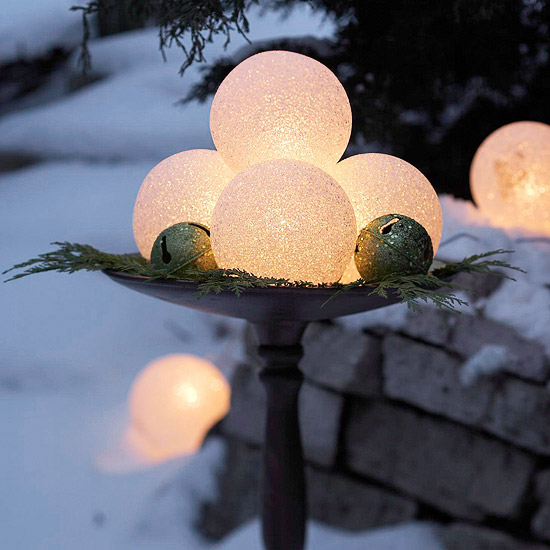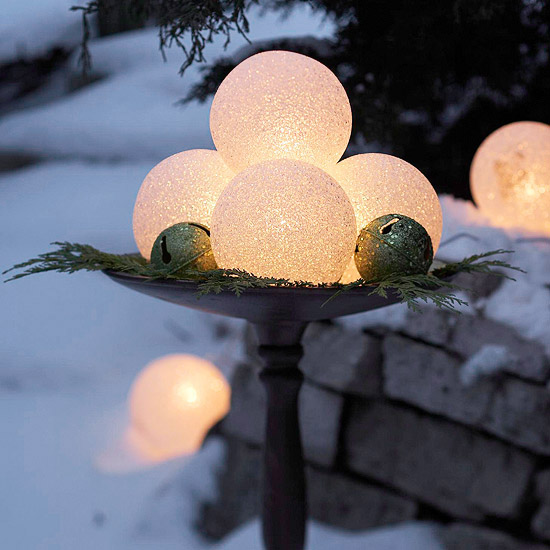 These icicle Christmas lights, made with window screen and plastic wrap adorned with white lights and baubles, are as perfectly imperfect as the real thing. They're available in several heights and colors, so you can vary the look from natural to whimsical. Hardware stores often carry the widest selection.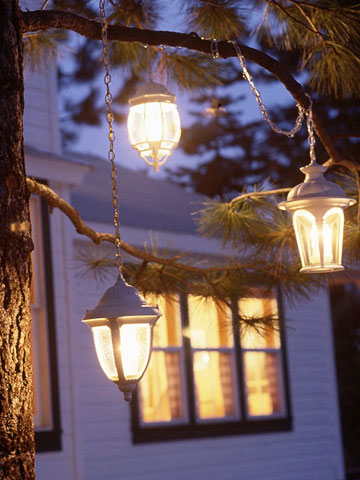 Create a whimsical look for this Christmas season with simple DIY projects.
Lets Decorate Impressive!!