It is your special day and the place you stand to exchange vows should be perfect, creative, unexpected alternative altars will bring personality to your wedding decor. Outdoor weddings give you enough space and time to keep an eye on small details.  Whether you like romantic, floral or rustic setting, you can have alternative altars which brings a fun and whimsical touch to the wedding decor. Here is a great list of Maine wedding venues worth considering for outdoor weddings.
Be creative and develop a unique archway! Simple wooden ladder can be turned into a beautiful archway with floral bouquets on the steps, paper flower, wedding tent rental
or pom pom garlands add color to this rustic setting. Pic Courtesy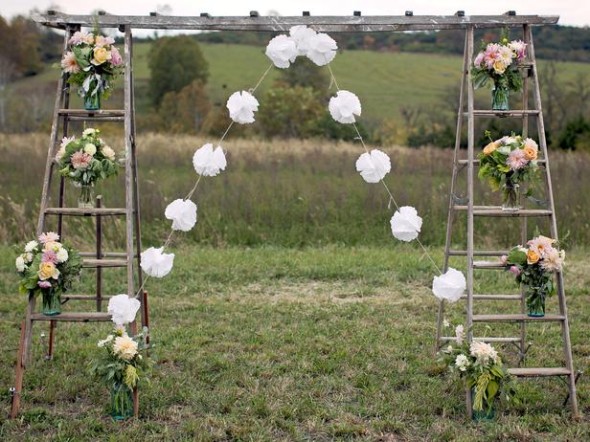 DIY Alternative Altars
Create a surprise element, choose items that speak for the event. Combination of a door and wreath gives a warm welcome and symbolizes stepping into a new life. Pic Courtesy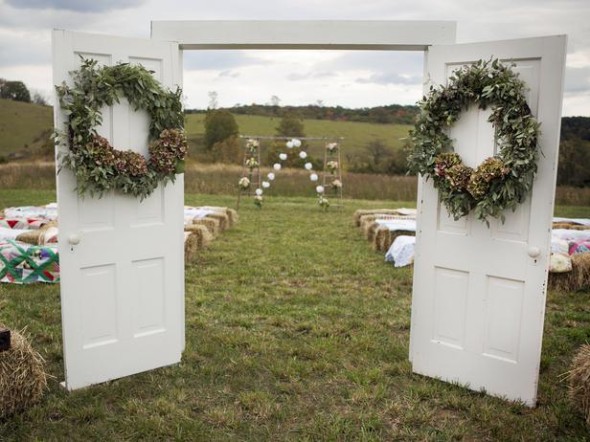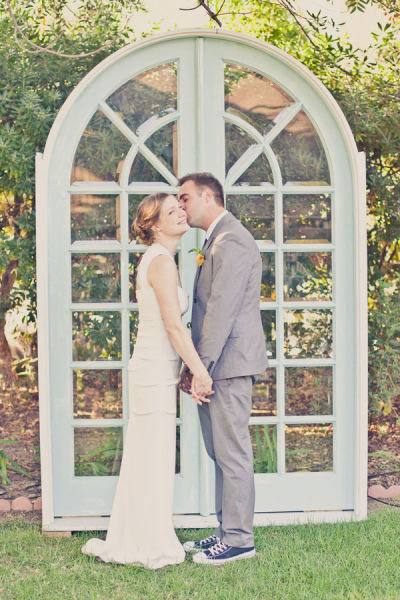 Alternative Altars with Seasonal Touch
Flowers and branches are always first choice. If you are tying the knot in Spring, opt to decorate the wedding arches with seasonal flowers like daisies, hydrangea, and roses, if its a Fall wedding try incorporating branches and rustic vines into the arch. You can also decorate your weeding venue with BFOR's special wedding archs to experience the romantic and beautiful ceremony you've always dreamed of. If you have a specific shape or logo that's running throughout your wedding decor, then consider creating a large floral version for your ceremony backdrop. Pic Courtesy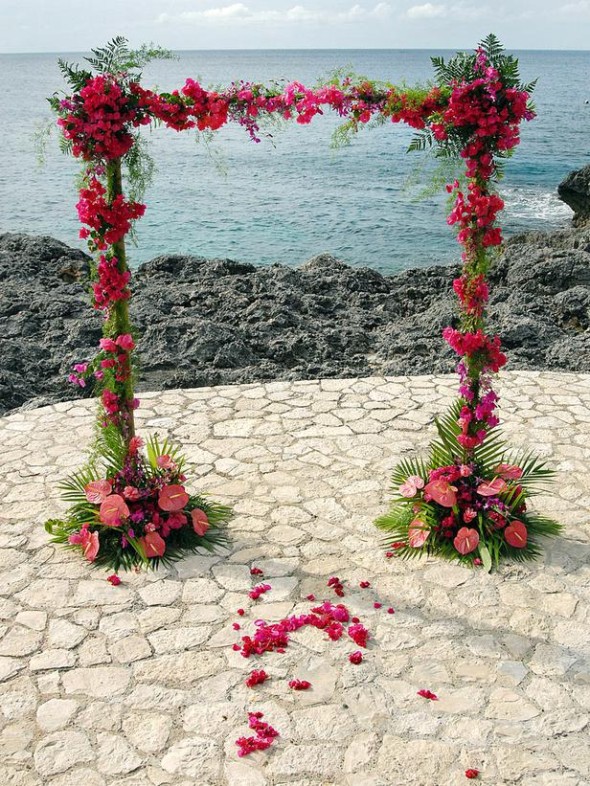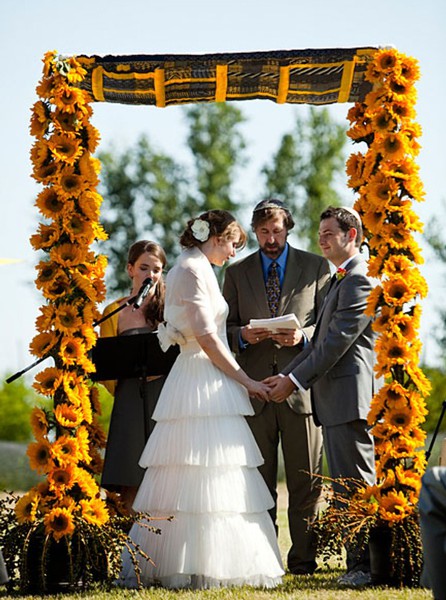 Use the fabric creatively, satin and lace are famous choice. Choose the fabric which appeals the most to you and decorate the altar or archway with that, you can use seasonal flowers or outdoor wedding lights  for romantic setting. Pic Courtesy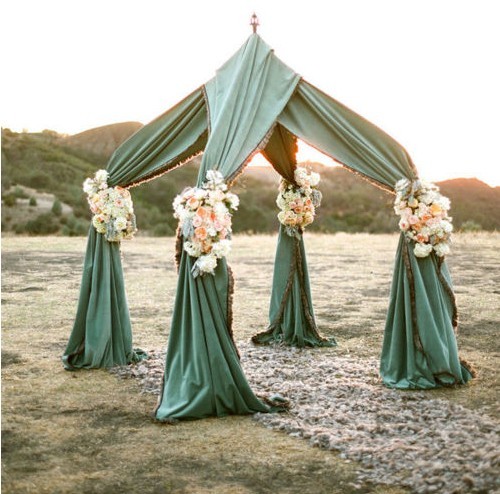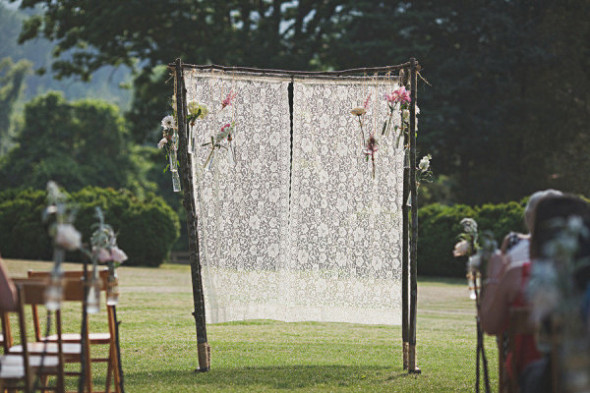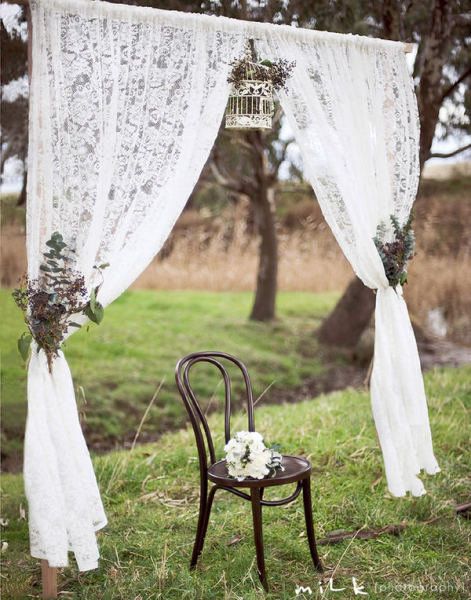 We recommend taking a look at this teal table runner and many other options you can find on this site perfect for your wedding. Beach wedding arches are great for guests to walk through and can serve as a backdrop during your ceremony. Adorn a beach arch with flowers. You can opt for tropical flowers or use flowers that are affordable and in season. Pic Courtesy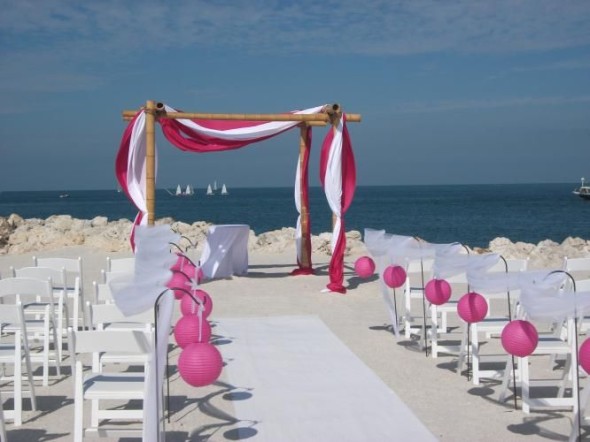 Indian weddings are known for decoration and use of colors, this fountain side fusion wedding altar/mandap brings a color splash to the setting. Delve into the popular ombré trend with layers of colored bunting in a variety of shades — simple, festive, and totally original. Call a wedding tent rental to get the layout you need for your outdoor wedding. Link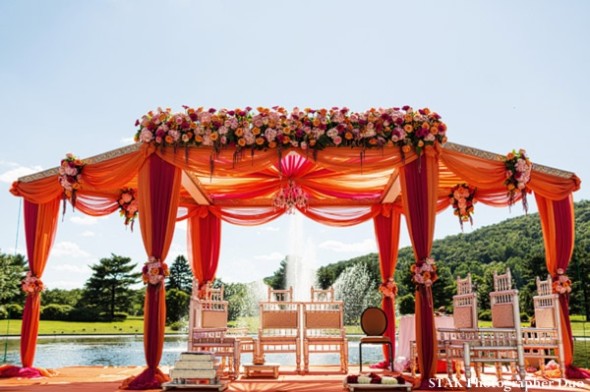 They say that weddings are between families and what is the best way to welcome your dear ones into your special world on your special day – display your family and loved one's name on chalkboard surface background at the altar. My friend also got married in the UK recently and hired an amazing tipi which just worked so wonderfully well, it was just magical.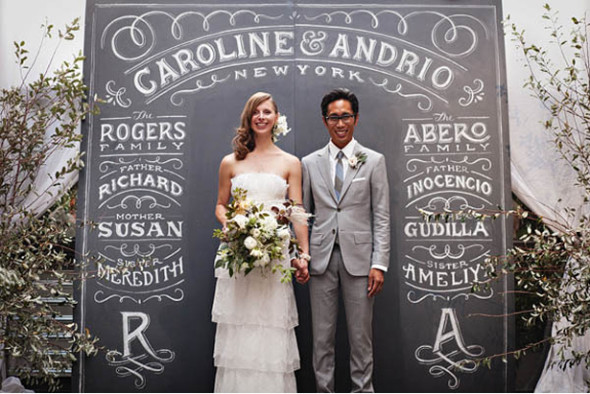 Mirrors are wonderful idea to decorate altar, you can add mirrors as windows or a hanging display of mirror garland while add an instant charm to neat white theme. Pic Courtesy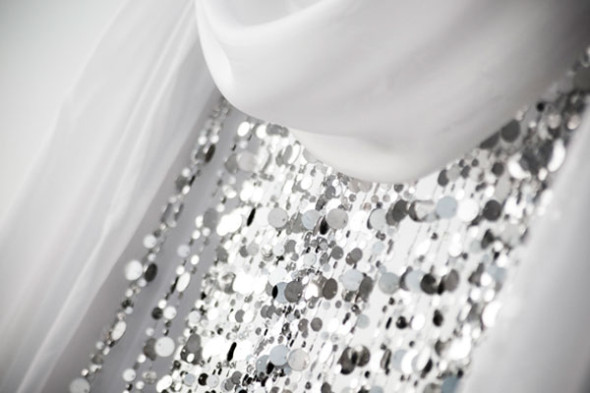 Lets Decorate Impressive!!