What dinner could be more important than Thanksgiving?  Thanksgiving is all about sharing meal together and being with your loved ones, thus the table which is set for serving will last its impression for long time. It is time to dress the table to impress, set the table and mood in warm colors of the season. From fall decorations to vintage amber glasses and ceramic plates from https://farandaway.co/collections/portuguese-ceramics, use your best accessories to make this Thanksgiving a memorable event. Let your table reflect warmth and vibrancy of the season. Thanksgiving – Table Setting Ideas. Enjoy!
Natural elements are your easy and elegant way to embellish Thanksgiving Table. Incorporate gourds and pumpkins into centerpieces and table decor along with beautiful colors of fall. Pic Courtesy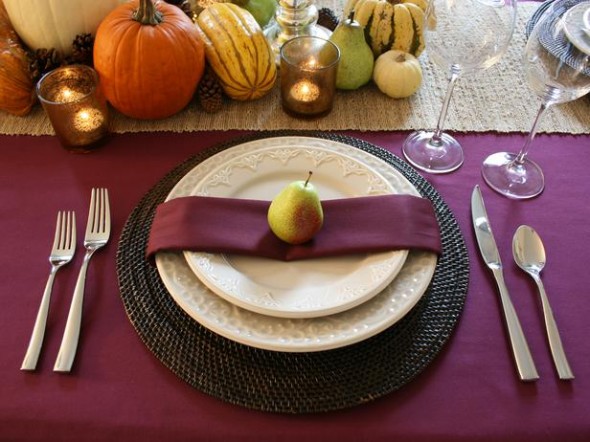 Floral centerpieces  work best for table setting, create a floral centerpiece fit for Thanksgiving by adding berries or mini pumpkins to the arrangement. Create a contrast by using striking blue or pink table mats. Pic Courtesy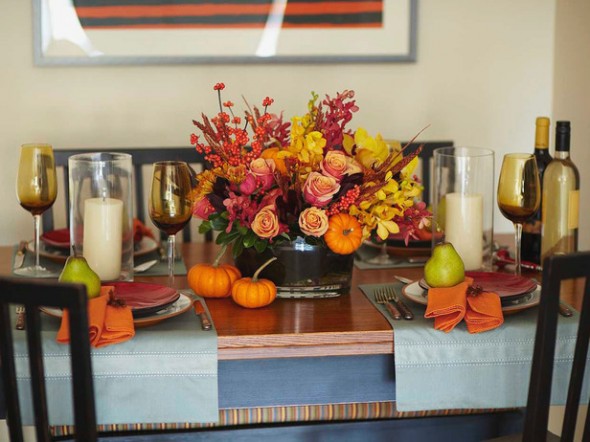 Set an appealing palette, choosing a color scheme is a great starting point. Chocolate brown contrasted with crisp white is perfect for fall arrangement. Pic Courtesy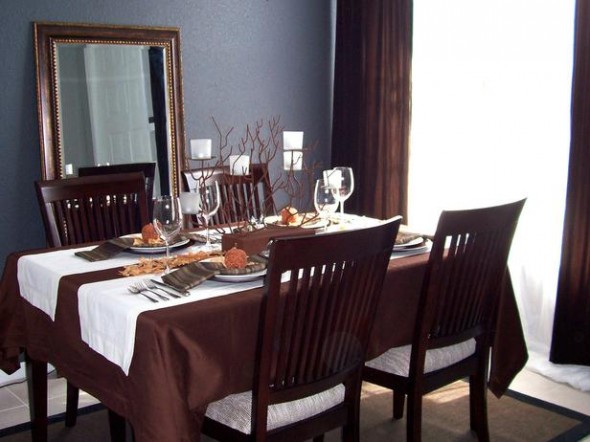 Setting an impressive table for guests is easier, follow the place setting 101 rule – Start with dinner plate, top it with a folded napkin and the salad plate. The knife and spoon go to the right of the plate and fork on the left. A bread plate on the left with the dessert fork and spoon directly above. Don't forget about the glasses, wine and water glasses go on the right. Pic Courtesy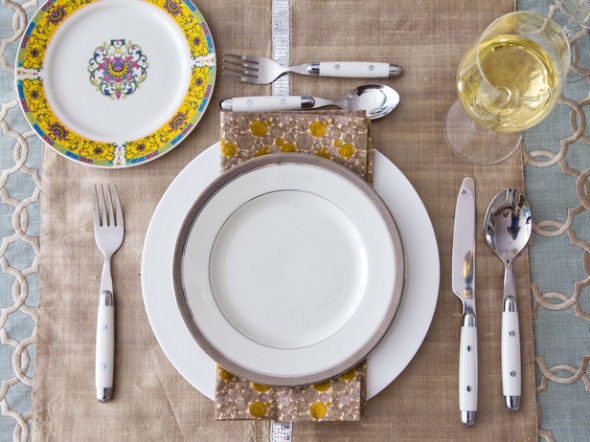 Low cost place cards can provide high-end look, coat silk leaves in budget-friendly plaster of Paris to create a sleek porcelain look alike. Pic Courtesy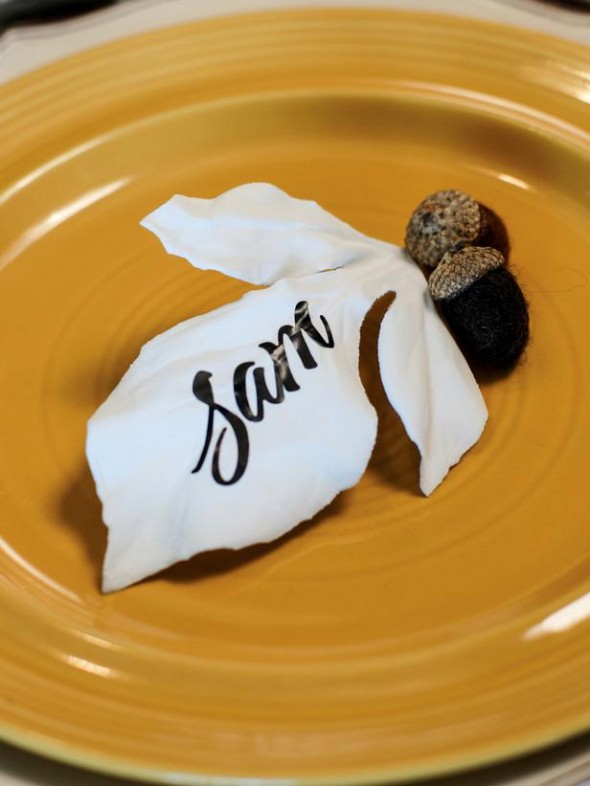 Get crafty with free twig table runner, bring an organic touch to your Thanksgiving table. Kids will love the craft project of creating a beautiful runner made out of twigs.  Pic Courtesy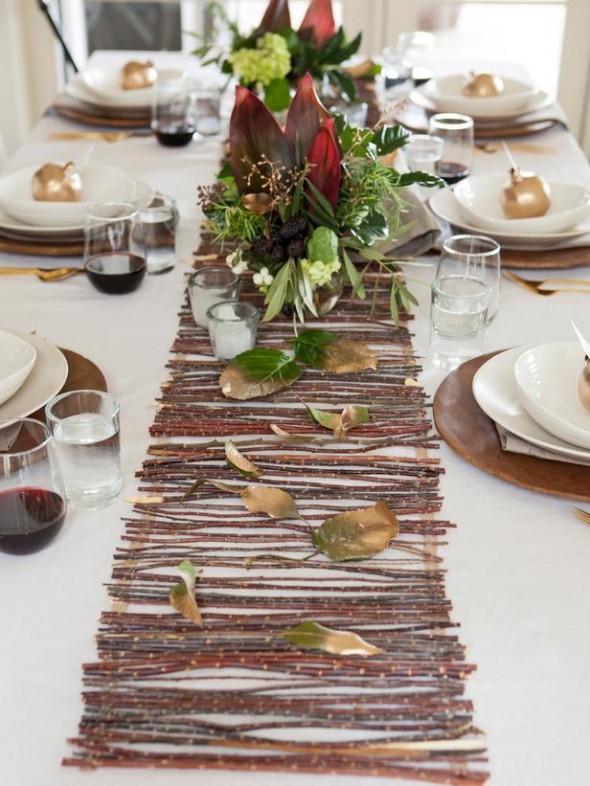 Martha Stewart inspires to bring a glittery touch to the Thanksgiving table. A few organic elements with bit of glitter evoke's fall abundance. Stripes of glitter on the edge of a table runner add to the festive feel. Pic Courtesy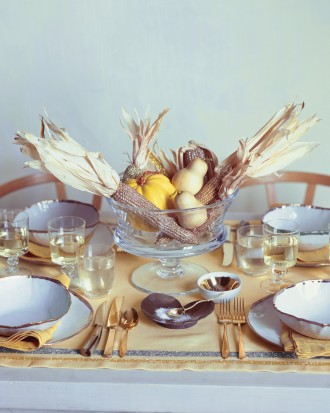 Favorite items like colorful linen napkins can inspire the overall look, following a glittery streak use little on the napkins as well. Pic Courtesy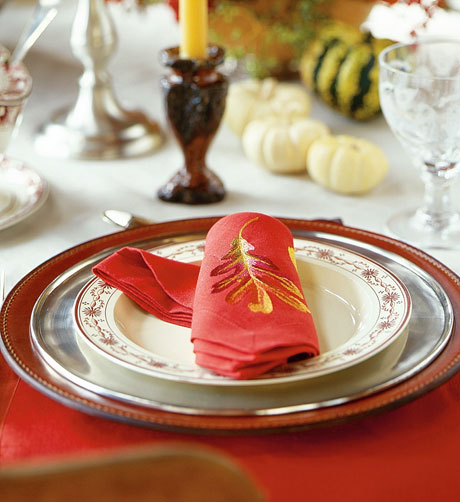 Enjoy the process of decorating, create a felt tablescape in advance to suit the schedule. Wrap the candles and napkins with lettered bands and arrange the table with 'falling leaves' along the table's length. Pic Courtesy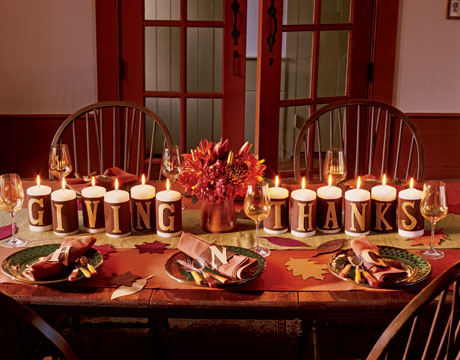 Kid's enjoy these events the most, create special memories for next generation with kid-friendly setup. If weather allows set the table outdoors with lot of treats and activities to keep them engaged and enjoy the day. Pic Courtesy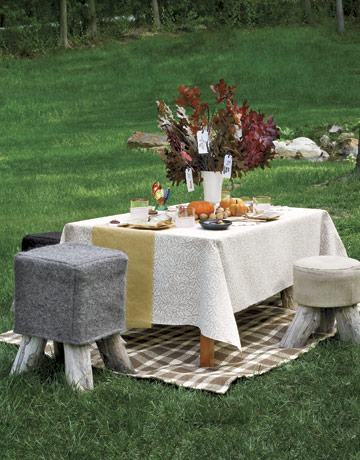 Lets Live Impressive!!