Kitchen Refresh Ideas – DIY Ideas for Instant Change- Even the smallest DIY ideas can refresh your kitchen, from furniture to tableware to decor, you can fill your kitchen with your own creations with these quick, easy projects. These kitchen refresh ideas are simple, budget friendly and will catch the eye instantly.
Kitchen Refresh Ideas – Organize Instantly
A nature-inspired look with easy prints on the edge of wooden chairs. Give those boring chairs a simple upgrade. You can dowlaod the templates for various designs or order online for a ready design. How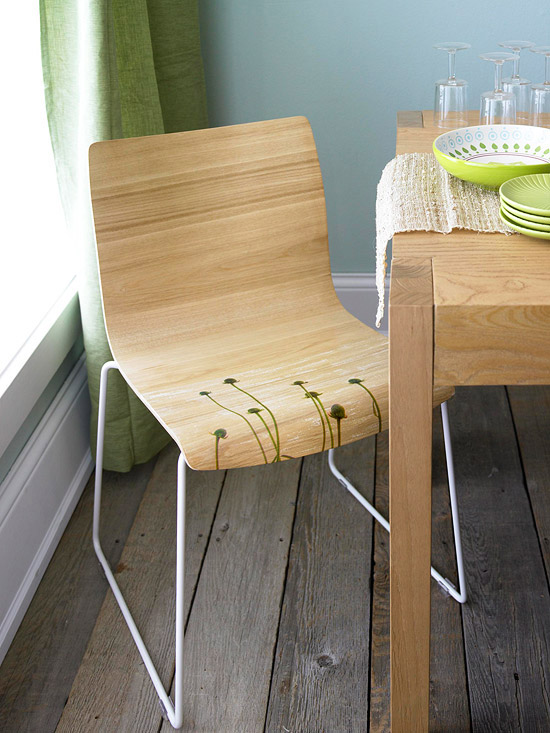 Give a refreshing revamp to a clear glass pitcher and matching cups with circular labels. This can be done in a straight line or in a more random polka-dot pattern or colors. How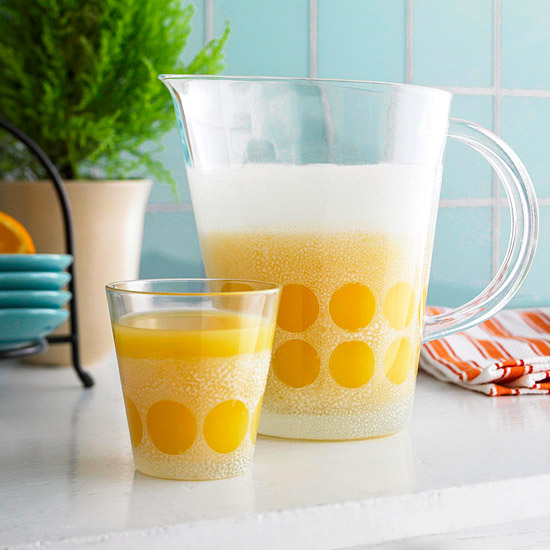 Update that elegant vintage platter into a beautiful menu display. You'll be amazed how the black chalkboard paint can turn a simple tray into catchy kitchen element. How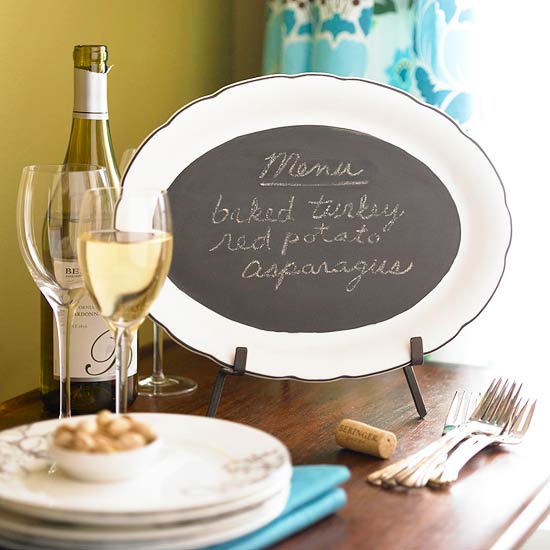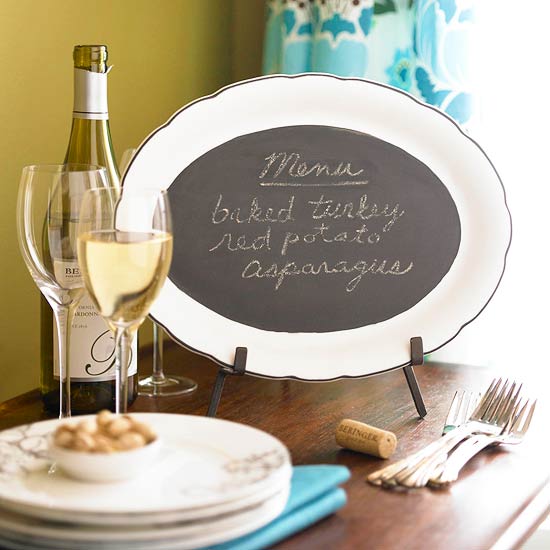 Give your kitchen backsplash a color upgrade, embellish inexpensive 6×6-inch colorful ceramic tiles. Today's DIY Ideas involve minimum expenditure and you can easily find the material in general stores. How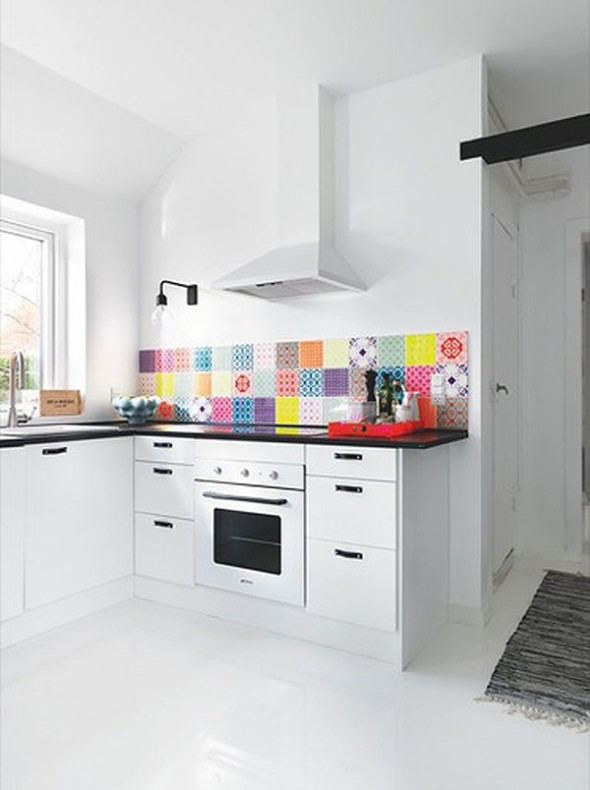 Other than turning a old vintage tray into a menu, use chalkboard paint to turn inside cabinet into recipe board.How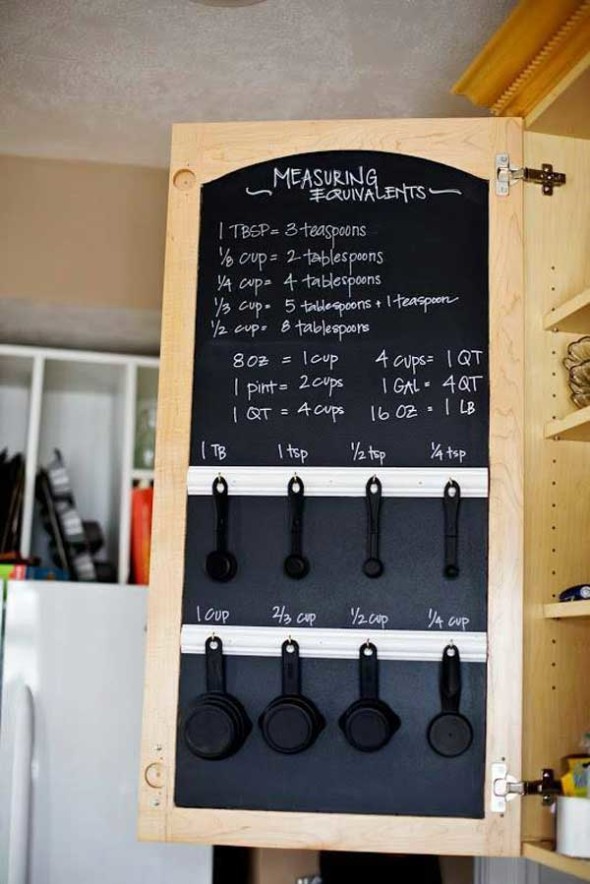 Kitchen DIY Ideas
Don't throw away old towel hanger you can add them to the cabinet door to hold tops nicely. How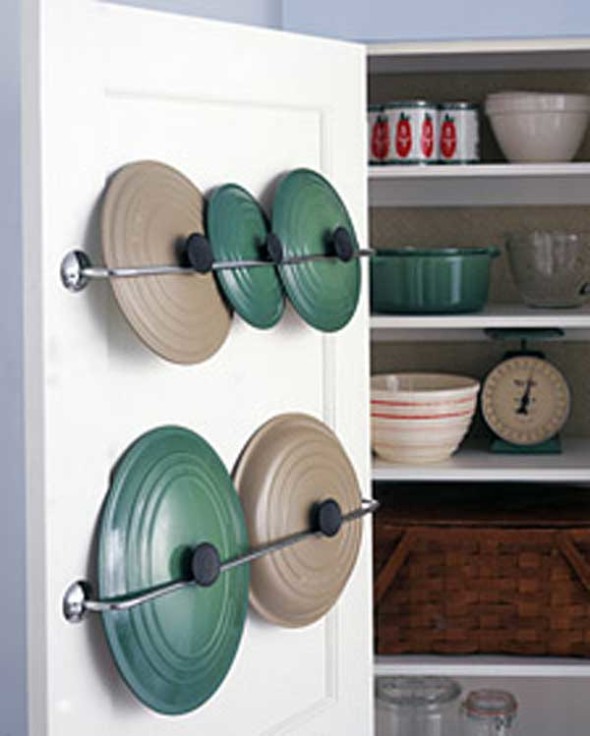 Give your kitchen window makeover, this works as pot -rack, an interesting window treatment. You can use discount-store curtain rod, install extra support brackets to make sure it doesn't fall down. Pic Courtesy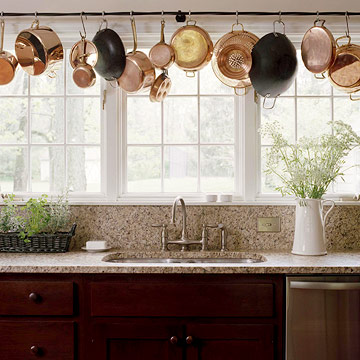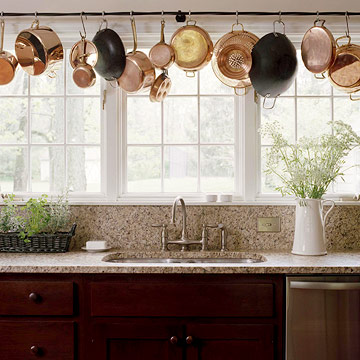 You don't need to invest in a huge remodel to give your kitchen a face lift. Try these simple DIY Ideas which can be changed anytime as per your desire.
Lets Live Impressive!!