Spring Decor 2015 – Spring is almost here, flowers, sun, birds, all that beauty outside should life your indoor spring decor. DIY is the best option when it comes to seasonal decorating, with these DIY decorating ideas for spring decor you can transform any ordinary space into something perfectly suited for springtime. Check -out these spring decor 2015 DIY ideas for an instant change in your room!
Spring Decor 2015
Declutter, that is the first thing you need to do when welcoming spring. Don't rush to clean the whole house at one go but clear the clutter in the phases, focus on specific tasks, you can get organized little by little. Pic Courtesy
Accent the wall, wallpaper may take time so you can opt for wall decals, worth it! Give your entryway a new look with botanical inspired wall decal.  Pic Courtesy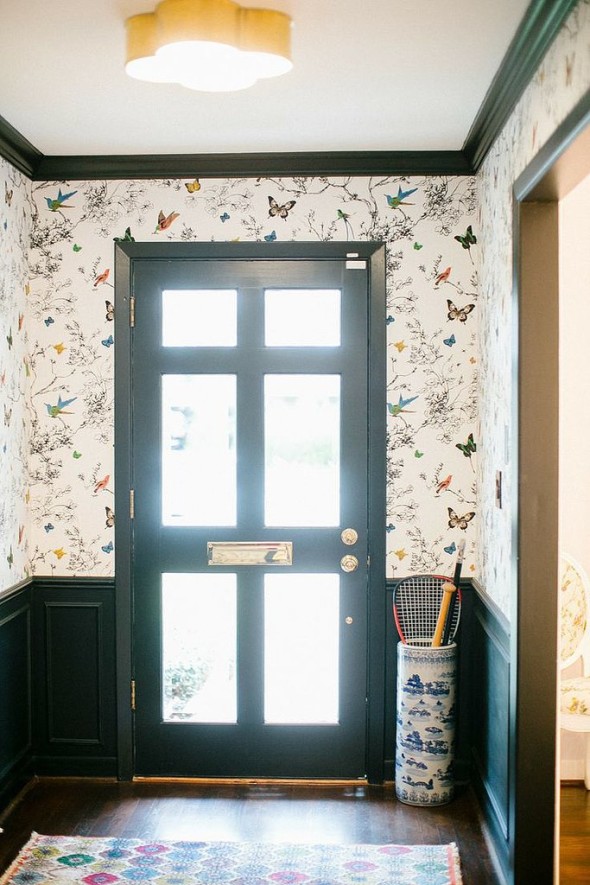 Arrange blossoming branches into a vase  and place them at height to create an illusion of a tree. Take a shortcut to the indoor tree trend, go for leafy plants to create volume in the room. Pic Courtesy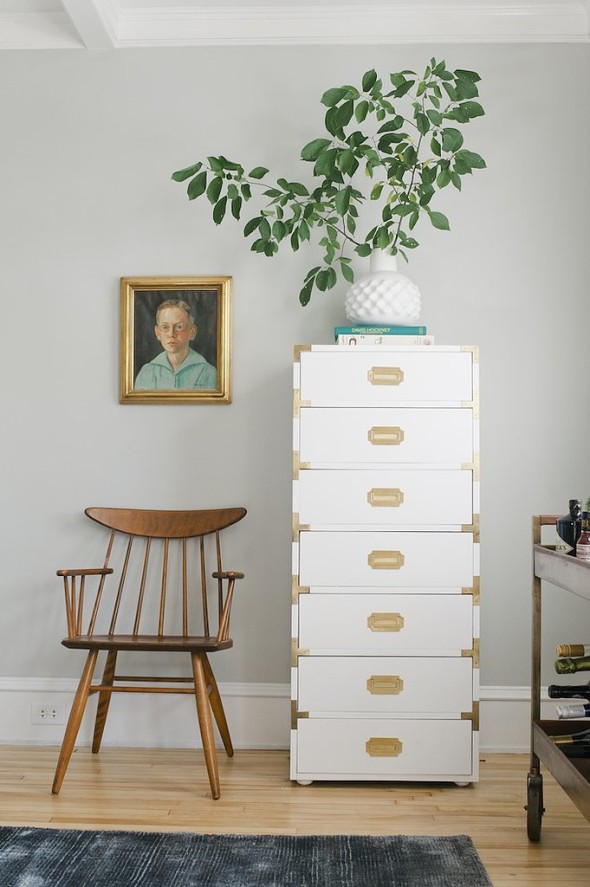 Gorgeous DIY Decorating Ideas
One the quickest ways to bring instant change to any bedroom, new set of bedding. Freshen your bedroom this spring season with pair of new bedding. Go for bright color paired with neutrals such as Grey (trending color of 2015). Pic Courtesy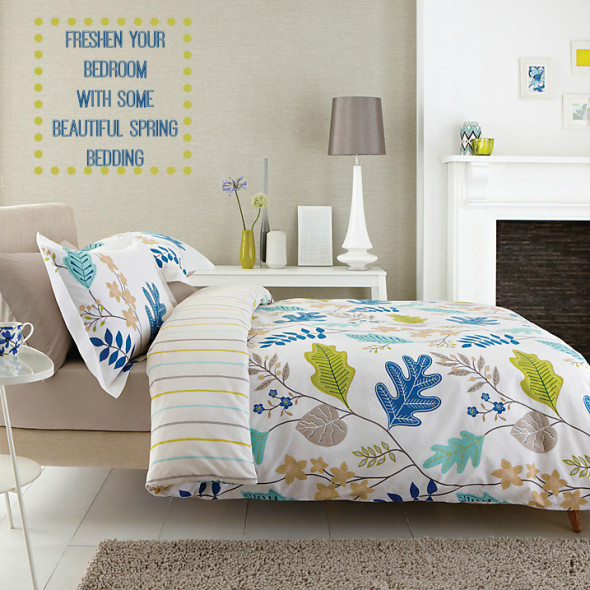 Kitchen can use light and bright linens such as these tea towel.  Make a vibrant addition to your kitchen with colorful appliances and crockery.  Small changes can go long way to make space look more welcoming. Pic Courtesy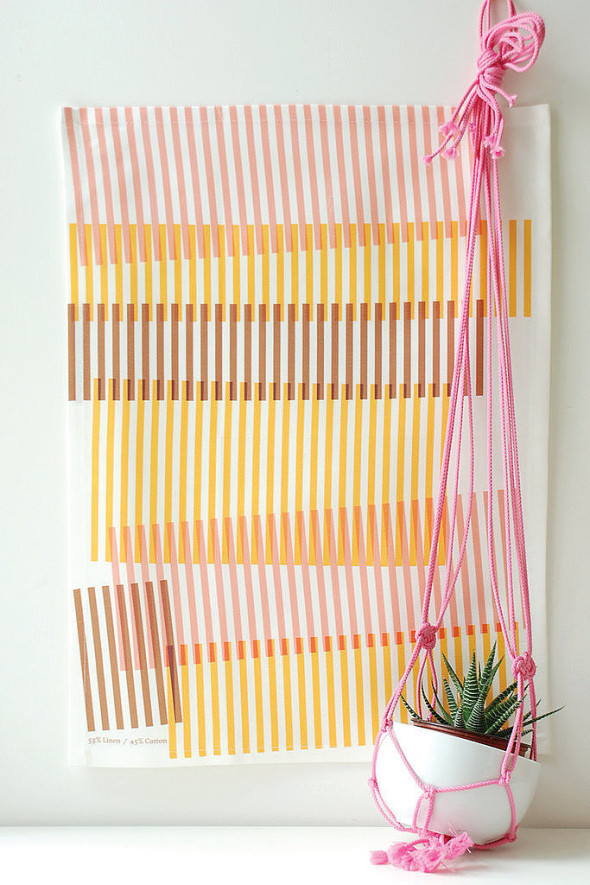 Shed off the heavy winter drapes and put on light and airy spring drapes. You will be surprised by the brightening  power of pale curtains. you can choose from single color self patterned to floral drapes, whatever suits your interiors. If planning single colored drapes use sheer fabric to keep it light and airy. Pic Courtesy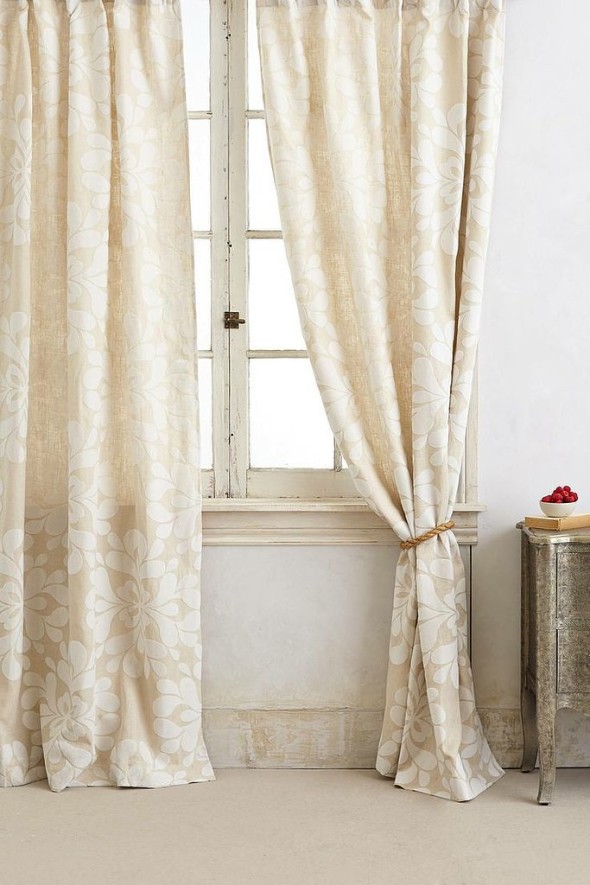 Spring takes us outdoor and you need to make sure your outdoors are as pretty as indoors. Add wicker baskets with small potted blooms and birdcages with votives for a whimsical effect. Don't forget those colorful potted ceramics. Pic Courtesy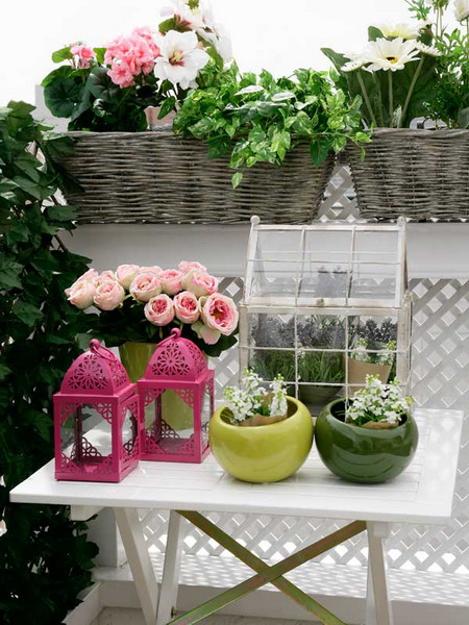 Add splashes of colors, colorful area rug makes any living room spring ready. You can match it with the accessories to give a fuller effect to the room. Don't forget to pair with neutrals to tone down the effect. Pic Courtesy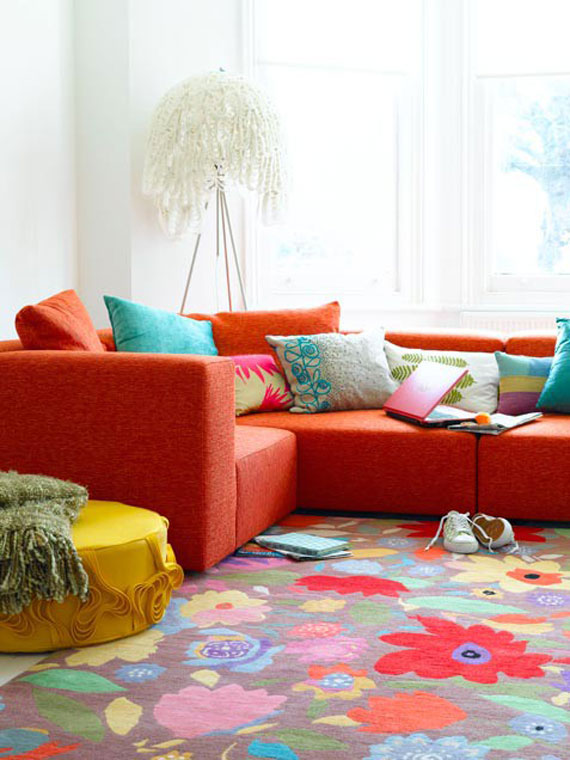 Spring is all about colors and bringing freshness to your home! Stay Tuned for more Spring Decor 2015! Lets Live Impressive!!