Canopy adds a touch of drama to the bed and is cozy to sleep under. You can make them plain or decorative as you like with additional trims. Nothing will make your sleep more comfortable than flowing fabric from an elegant canopy. These whimsical canopy ideas are sure to inspire you to make this beautiful additional to your bedroom.
DIY Canopy Ideas
Cute and bright way to highlight the canopy, along with plain fabric add some string lights to give mesmerizing effect. Pic Courtesy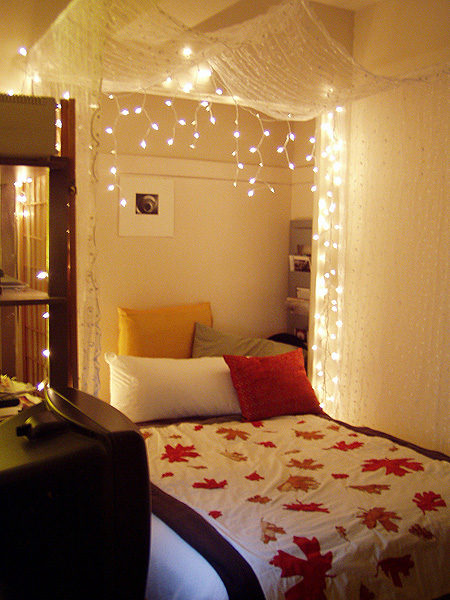 Bring natural elements in, textural rope, rustic wood logs and white linens bring the outdoors and romance to master bedroom. A contemporary atmosphere is hidden in the details, choose an open canopy bed to go with your large windows. Pic Courtesy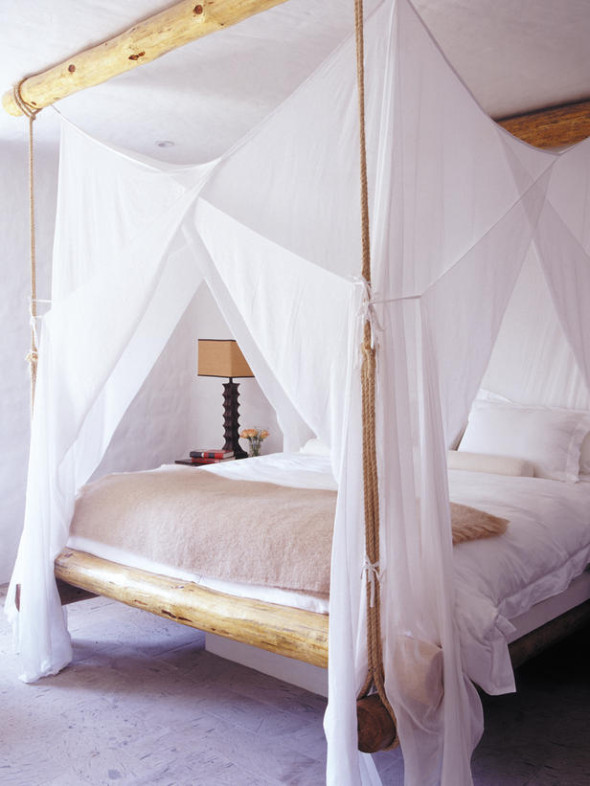 Small Space Canopy Ideas
Make smart use of an embroidery hoop, attach ready made light weight curtains to the hoop and you have a canopy ready. One of the easiest canopy ideas. Pic Courtesy
Drapes of inexpensive white fabric over two curtain rods allowing the fabric to fall around the headboard, soften the edges of a hard bed frame with simple romantic canopy. Pic Courtesy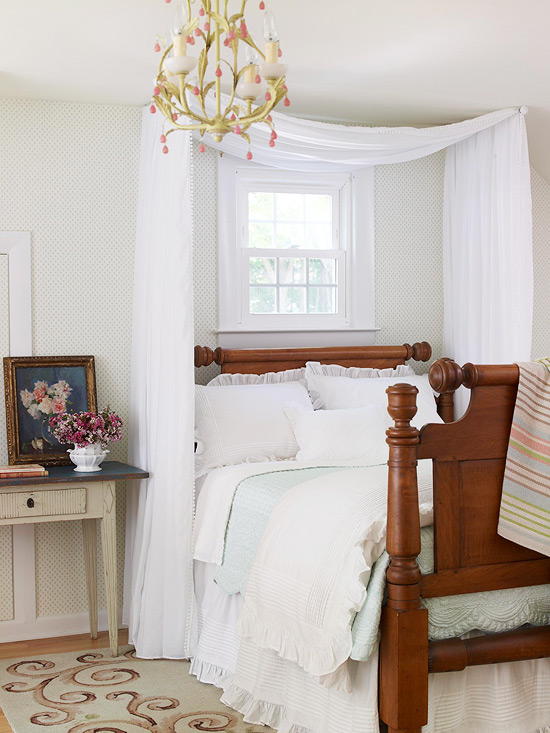 Hanged on metal ring and other ends tied to the ceiling, hemmed sides and bottom and bright fabric lends your bed an exotic look. Pic Courtesy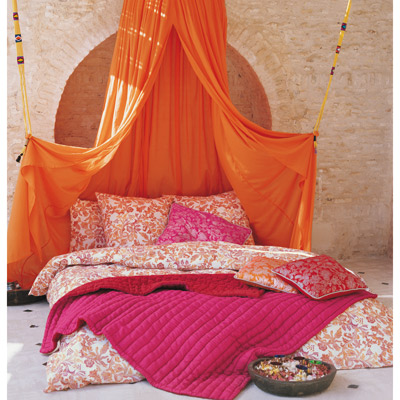 You can hang the canopy from single hoop or a curtain rod in the middle of your bed and let drape fall over the ends of your bed. Works best for the long side of bed facing wall. Pic Courtesy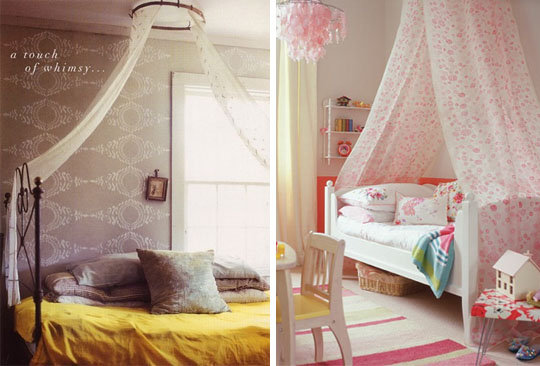 If you don't want a full fledged canopy, you can still make it look beautiful with little addition. Headboard made of fabric which falls like a canopy over the bed's headboard. Pic Courtesy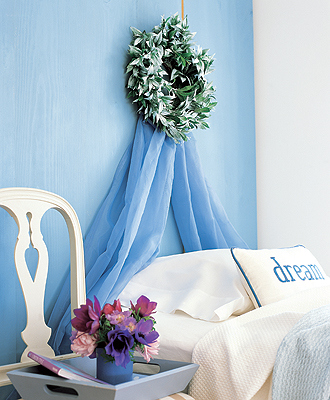 Also Checkout : Designer Bedrooms
These DIY Canopy Ideas will transform the look and feel of your bedroom. Lets Live Impressive!!