Dealing with a lack of floor space can be a challenging task. Especially when it comes to bathroom and toilets it needs a creative approach to utilize floor space. With space being the concern in every household,  compact bathroom can be a relief. These Eco-friendly compact bathroom designs will instantly make your bathroom stylish without fearing the excess space use. If you're going to use these designs for your new bathroom, be sure to hire a plumbing contractor to install your new bathroom fixtures and adjust your plumbing system. You may also take this opportunity to conduct a Main pipe camera inspection before installing or replacing your plumbing fixtures.
Designs from Spanish bathroom manufacturer 'Roca' .
Compact Bathroom Designs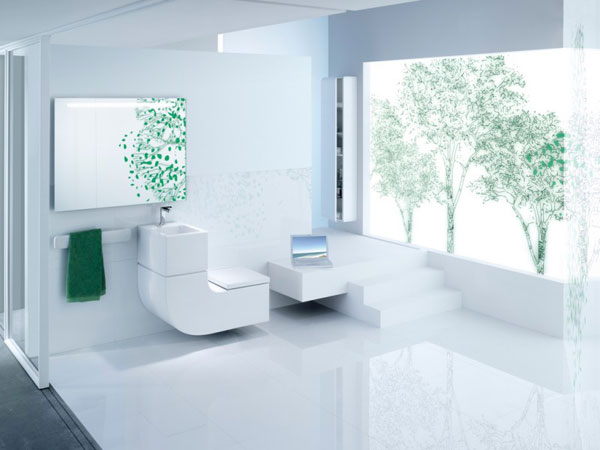 Spanish bathroom manufacturer 'Roca' has brought forth rather unusual Washbasin + Watercloset (W+W) combination; along with waste water saving benefits this design combines easy functionality and attractive design. Designed by Gabriele and Oscar Burrati, this unit is ideal for small homes, offices, guest house and public conveniences.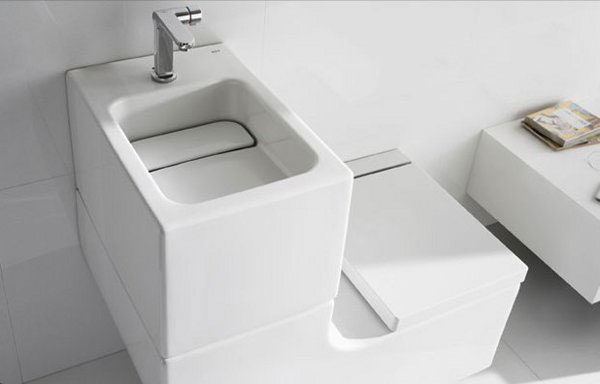 Idea behind this design was to create sustainable and environment friendly product which reduces water wastage. This compact bathroom features Roca's "water re-use technology" as waste water from washbasin is stored in the toilet cistern and reused.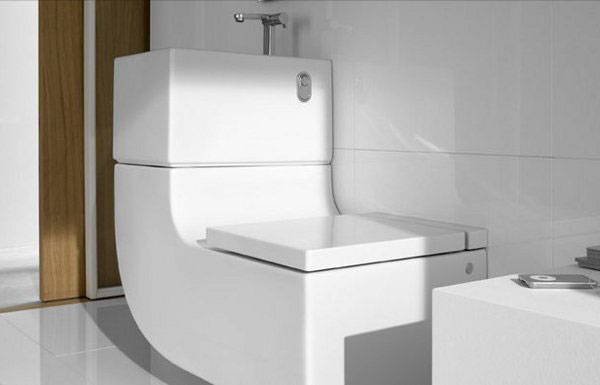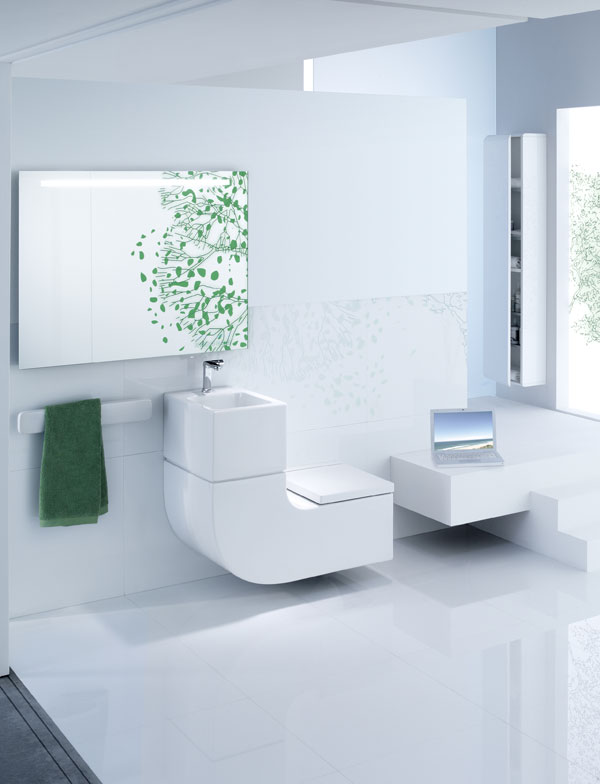 Eco- Friendly Compact bathroom Designs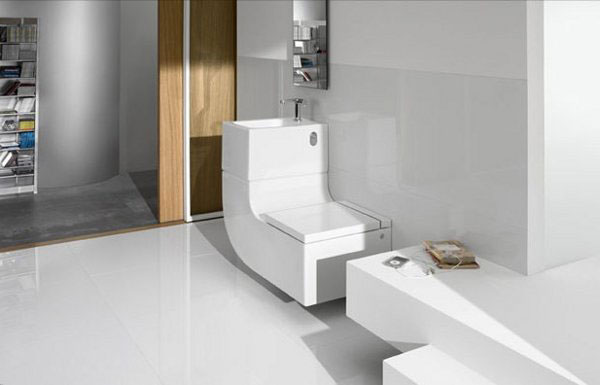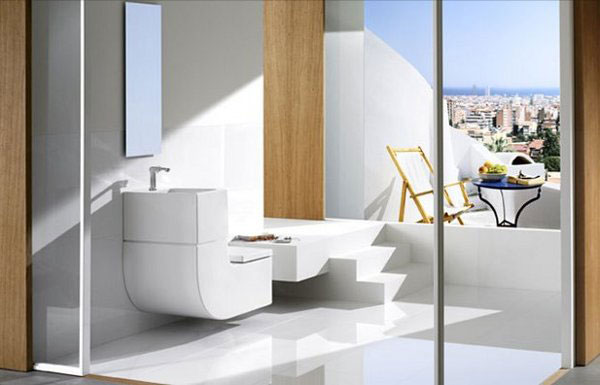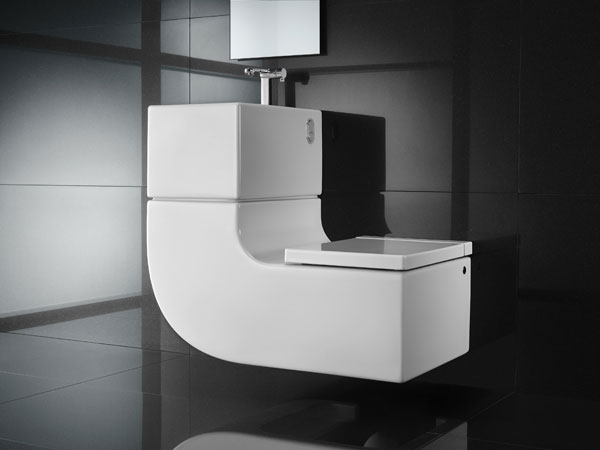 Roca received the ISH 09 Design Plus award for this innovation. This creative designs of compact bathroom gives us the optimum solution to save space and water. Lets Live Impressive!!