Surajkund International Crafts Mela at Faridabad, India brings exquisite  crafts from number of countries and Indian states. Indian crafts have the most intricate designs and bewitching colors, the arts & crafts truly represent the dexterity of Indian artisans. This crafts was a hub of hidden Indian talent. Here are some of the crafts which evoked my interest the most!
Indian Crafts
Paper Maiche is not a new art but Kamini Kaushal from Bihar, India changed the meaning by dedicating her complete range to Female empowerment. She made the various phases of female life depicting how a female plays different roles strongly be it a homemaker or a professional.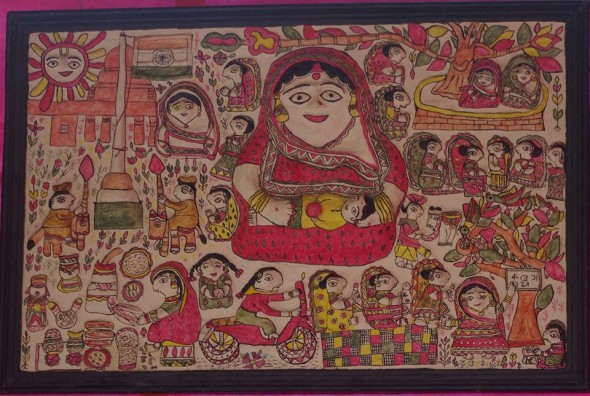 Amazing thread art by artist Arun Kumar Bajaj was a view, he has made Lord Krishna painting for which he used 27,53,000 meters of thread and it took him three years and an investment of Rs. 1.5 lakhs to complete this creation.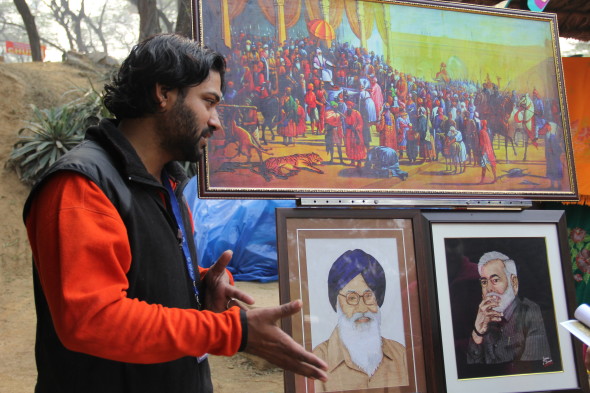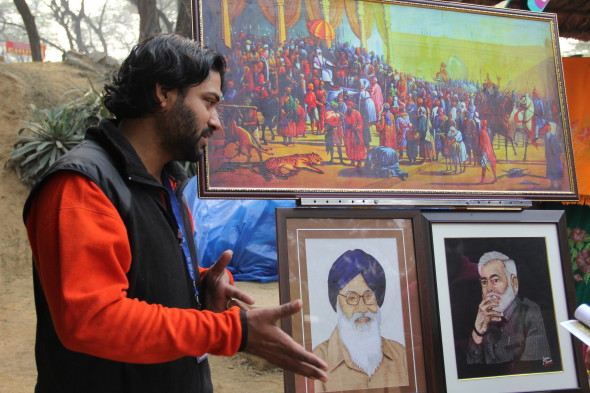 Chittara art was intriguing and one of the most delicate crafts. Ishwar. C Naik, a national award winner from Karnataka, India brought paintings made from jute thread and color made from rice paste, stone & fruit powder.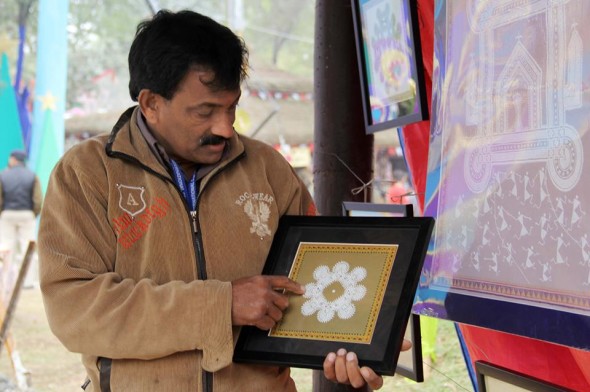 Unique Brassware items were on display at heritage crafts ‬section. Eye-catching brass items with gold & silver plating and oxidized & antique finishes, these remarkable art takes lot of time and patience.
Surajkund International Crafts Mela
Stone powder mixed with tree resin helps translate ideas on canvas for artist duo Suraj and Nisha from Faridabad. They had the masterpiece on display at the Mela, painting of Lord Vishnu in ten avatars and was priced at INR 2, 25,000.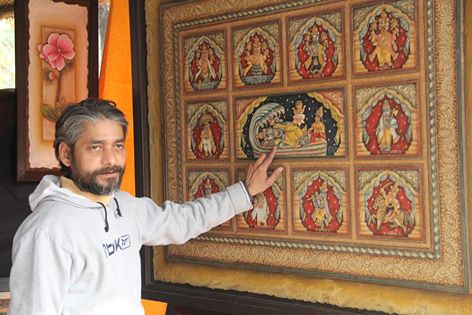 Artist from Andhra Pradesh  has brought amazing range of intricately carved wooden statues and panels. Statue of Balaji made from Neem wood, stands 12 feet tall and has taken 2 years to be completed.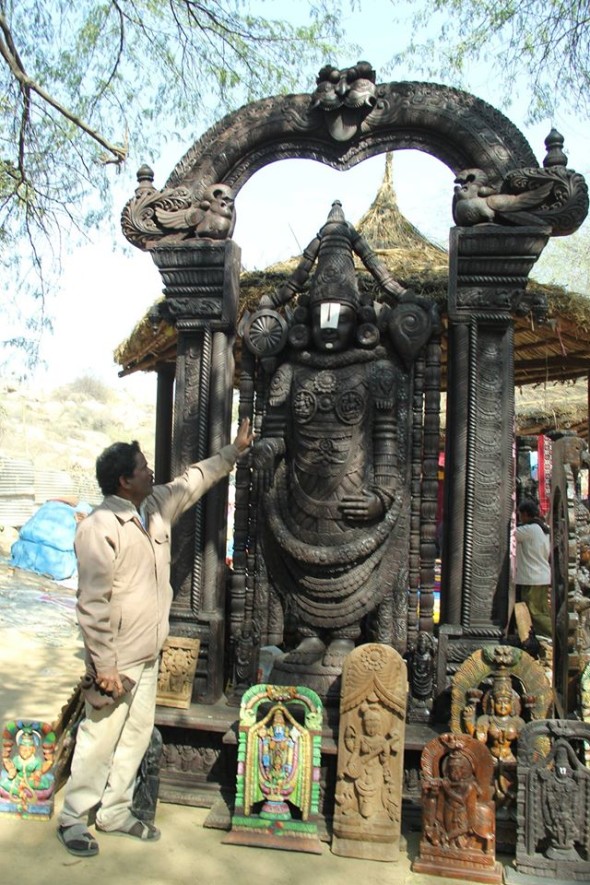 Lampshades made from melted glass came alive at night, available in number of colors and priced as low as Rs. 100 they were a grab.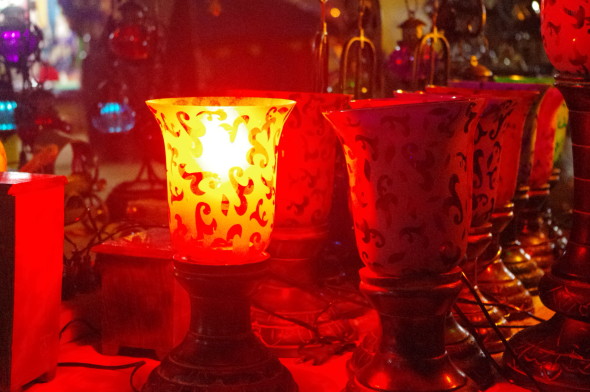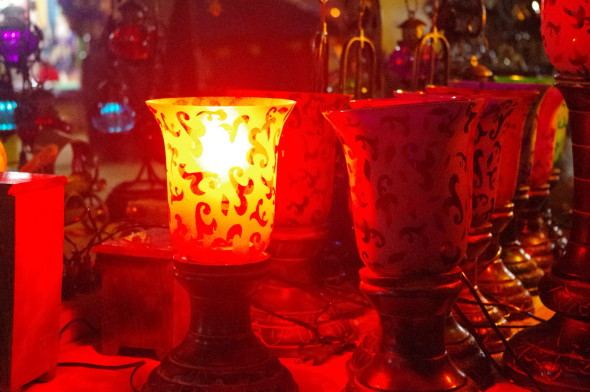 Fascinating stall at the Mela by an environmentalist group Dharti Ma Trust focused on the theme of protecting and making environment clean.  Colorful paintings, footwear, flower vases, wall hangings, baskets, trays, bird nests and feeder and coasters all made from waste material.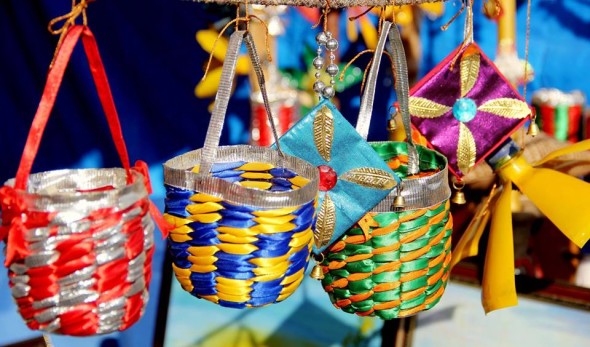 Showcasing some of the most exquisite Saris with intricate designs and bewitching colors there was a range of Indian silk. Saris in flamboyant and effervescent colors made by skillful craftspersons promise to adorn the feminism of every women.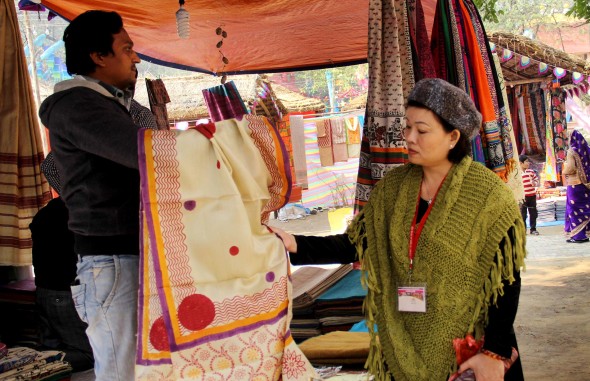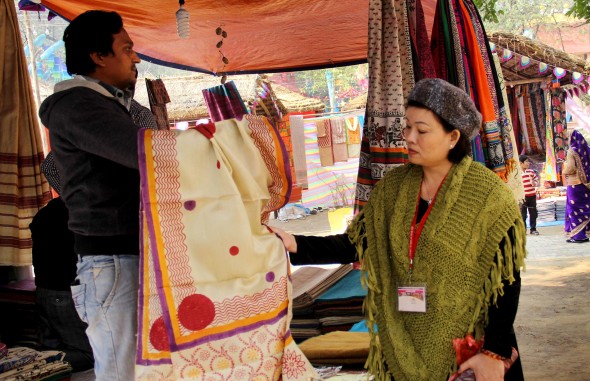 Showcasing an ancient art 'Sanjhi kala', The canvas of this art is a handmade sheet on which the designs drawn are essentially of Lord Krishna, cows, trees and so on. Then the paper is cut in an interesting manner that the designs stand out.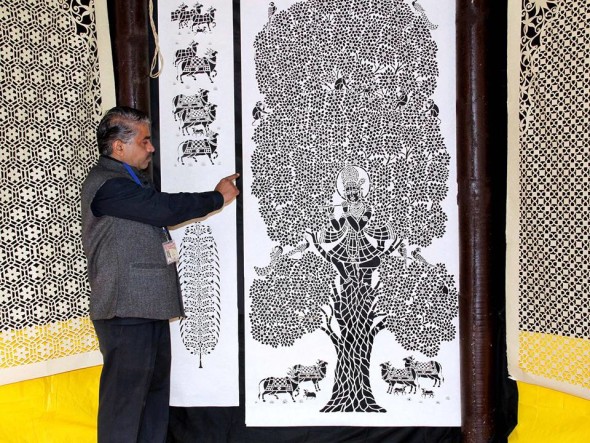 Exuberant, exotic and exclusive display of Indian Crafts  amidst various cultural performances was a delight, I loved the Rajasthani delicacies, Surajkund International Crafts Mela happens every fortnight in the month of February at Faridabad, India and is a must visit event. Lets Shop Impressive!!