Fresh bedroom paint ideas from the Original Style website, before you start choosing color, make sure you prepare specific plan that cover the needs. It is easy to customize various themes based on your budget. Home interior painting can make lot of difference, from positive mental energy to relaxing vibes, it can effect you in many ways. These Bedroom paint ideas will change the look and feel of your personal sanctuary.
Bedroom Paint Ideas – Your Personal Guide
Go for layered finishes to maintain a subtle effect, designer Sarah Barnard dressed this room entirely in green makes bedroom feel lush.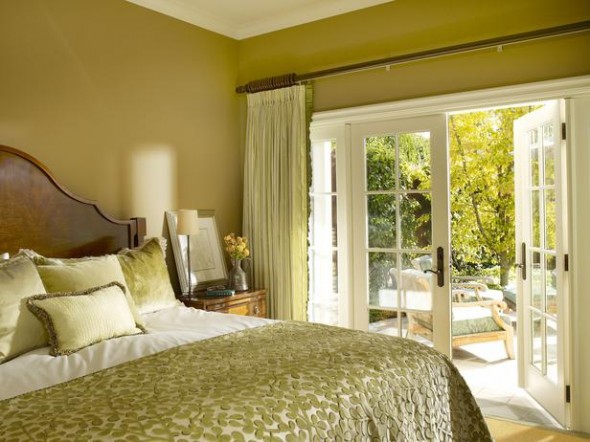 Use deep blue wall color and lots of dark furniture in the bedroom to create a soothing retreat. Image courtesy IKEA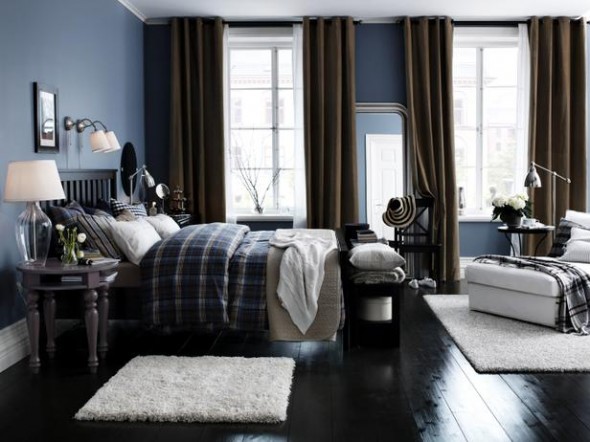 Non- Traditional Bedroom Paint Ideas
If you are fan of  a non tradition looks try combining soothing earth tones with vibrant gold.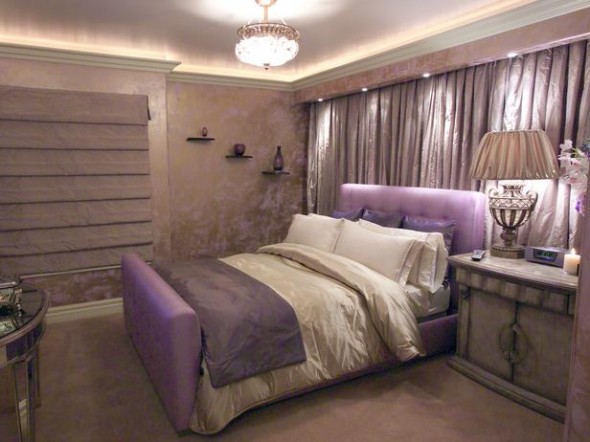 Create a luxury look by combining the basic black and white, rug adds on to the sophistication of the room.  Reference: Interior Decorator-based Moscow, Geometrix.
Who said restful color scheme can't be bold,  sprinkling a variety of  taupe and blue  keeps the scheme interesting.  Image courtesy IKEA.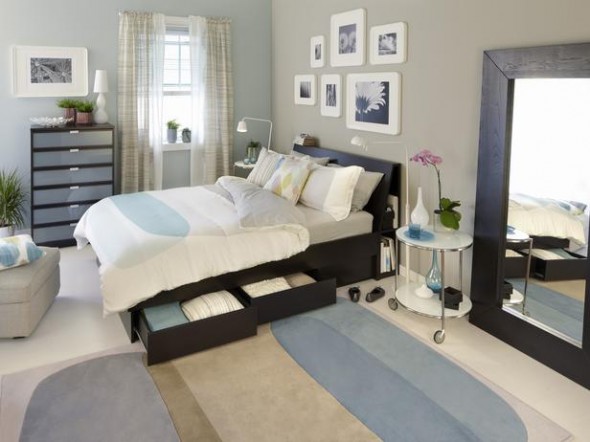 Rust and subtle green shade gives a exciting look, rug matching with deep rustic color furniture completes the look. Link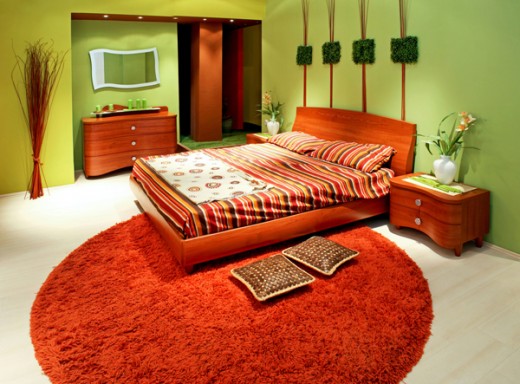 Combine dark and light purple to keep the space fresh and fun, highlight the love color with white color lighting. Image courtesy IKEA.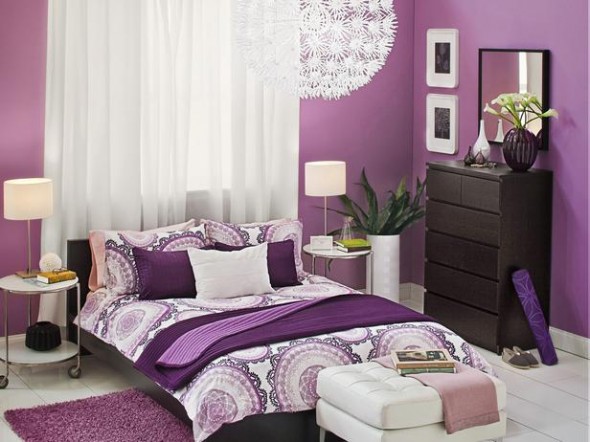 Combine bold colors like Red with neutral fabrics and finishes.  Adding modern furniture adds whimsical tone to the room. Designer Erinn Valencich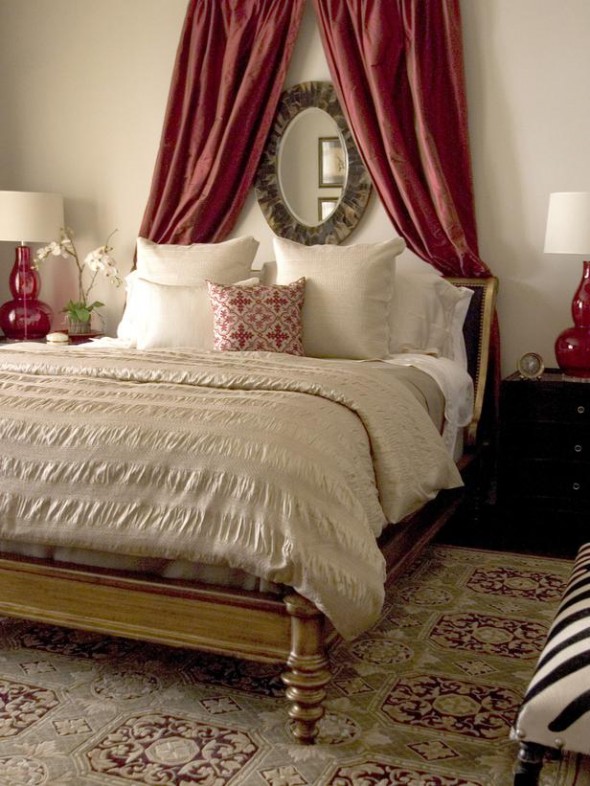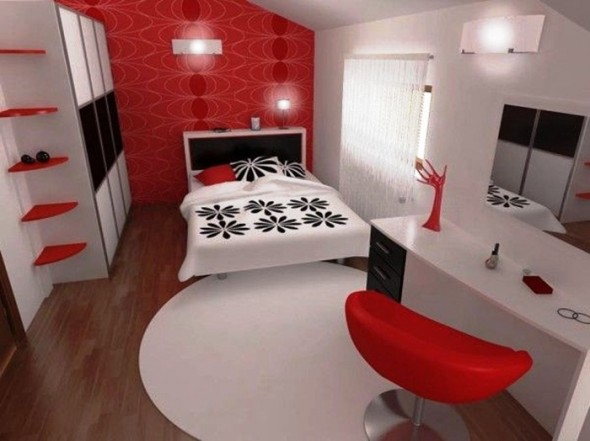 If you are a person who appreciates the intricacies and fascinations of living world, these Bedroom Paint Ideas are sure to help you.  Lets Live Impressive!