How would I describe Hot Decor Trends 2015? Sophisticated, Bold, Environment friendly and bringing people closer. From bold color mixing to sophisticated neutral palette you will find year 2015 is open for experiments. Innovative and modular furniture which can fit in contemporary setting to studio apartment and we welcome lots of natural light. These Hot decor trends 2015 will inspire you to make changes which will give your home a facelift. Enjoy!!
Hot Decor Trends 2015
Some of the hot color trends for 2015 would be Greek blue – Rich and fabulous and comes up really nice with grey or pink. Olive green, neutral grey, dynamic red pairing and bold color mixing such as pinks, purples, green with aqua and turquoise will keep things fresh. Pic Courtesy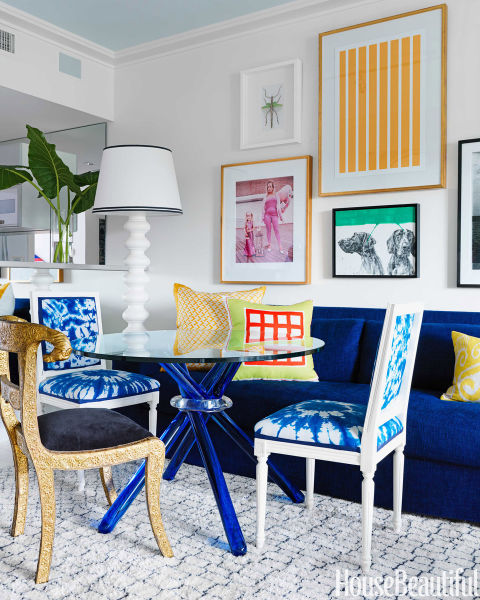 Bedrooms are all about your personal taste, style and choices which will be influenced by latest trends.  You can find a perfect balance between hot decor trends and what you really like. These hot decor trends 2015 are exciting and relaxing that will woo you in the months to come.  Pics Courtesy
Mid century decor is making its way into the bedroom, bold colors and vibrant theme coupled with simple clean lines will make big impact. Retro style paired with mid century style will put a modern spin to the setting.  Golden metallic hues with rustic style will work beautifully. If you are not ready to go extra mile to renovation, add an antique piece or two to give bedroom an exclusive vibe.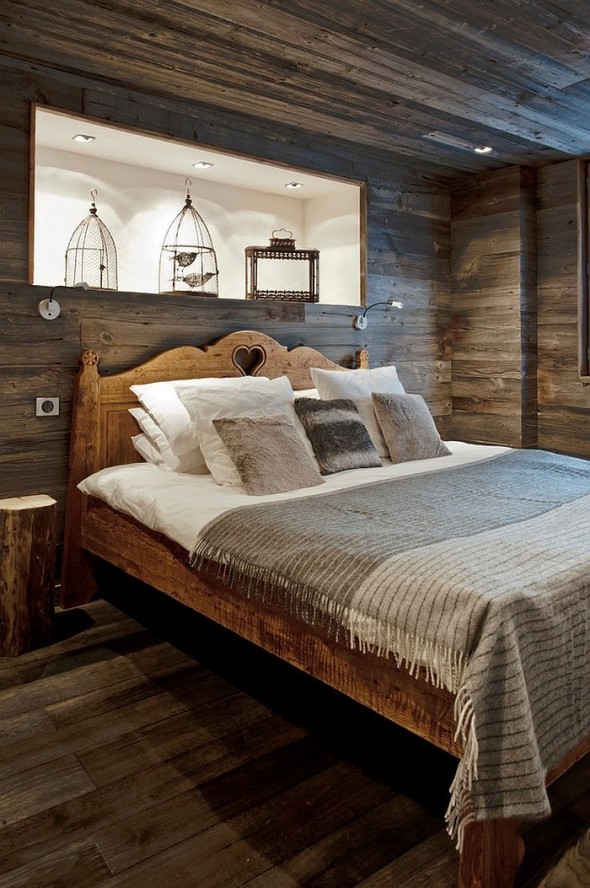 Kitchen trends usually involve white for a soothing, elegant and neutral kitchen; grey has been another favorite for most, but, hot decor trends 2015 shout out – Go bold with black. Black brings an air of sophistication to the kitchen and gives it a sleek, bold ambiance. Pics Courtesy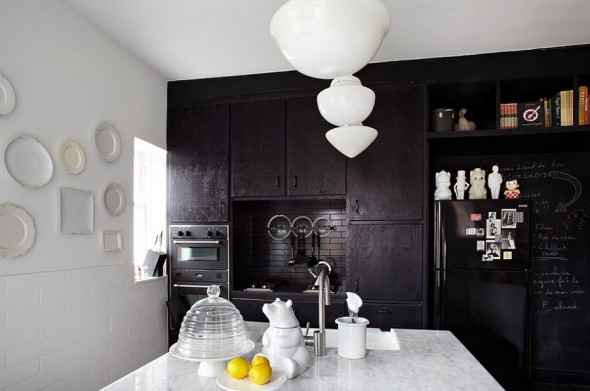 Make your kitchen hang out
place, you can add a small workstation, invest
in creative piece which fulfills your needs and makes the best use of the available space. Turn your kitchen into a happening hangout spot.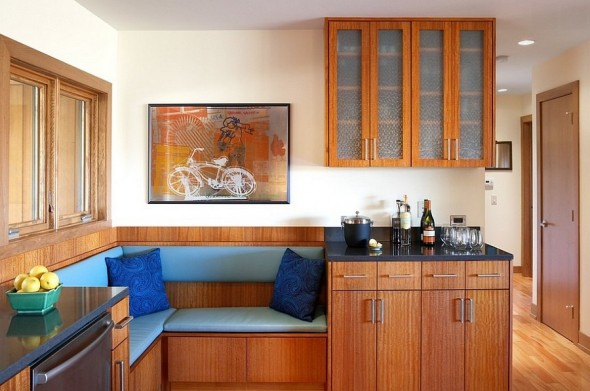 Top Hot Decor Trends 2015 to Lookout for!
Living rooms need to have timeless design and host to hot trends to give it a classy and cozy feel. Excitement and playfulness that transforms your living space, add vibrant color to contemporary living room with a colorful sofa that adds to style of the room.  A couch in bright red, sensational blue, daring green or even energizing orange will fit in with almost any theme you have going. Bookcase in living room might sound a simple idea, but with modern and creative designs can add charm to your space. It needs not to be filled with a ton of books, add other decorative pieces to complete the picture. Standalone bookshelves can also be used as separator in an open-floor living area. Pics Courtesy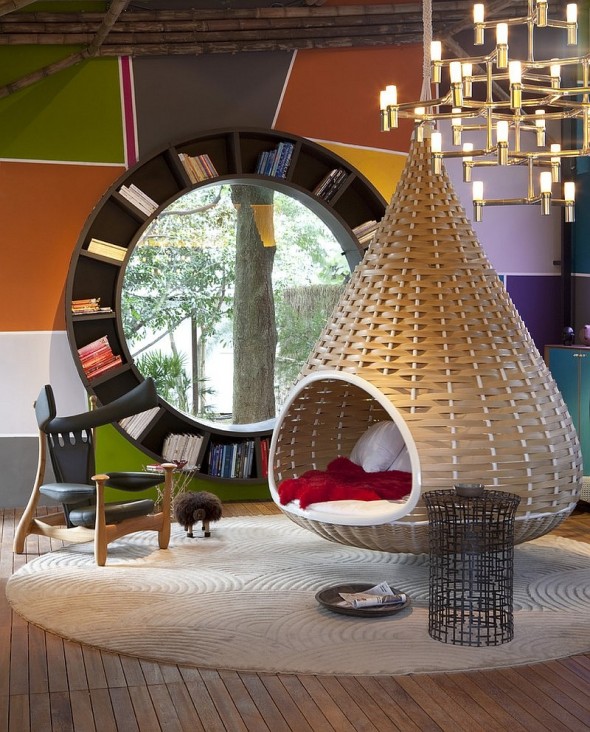 Framed black and white photographs or monochromatic artwork is trendy. Add a colorful backdrop to the framed collection, for those living in rental place, use picture ledges to avoid drilling any holes.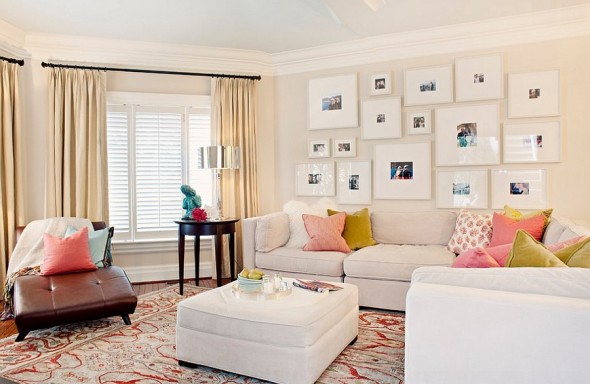 If you really want to invest
in a piece of furniture, tufted sofa in primary colors is bet you can play on. You can choose in one peppy hue or multi- colored options that will provide a balance between the traditional and the modern.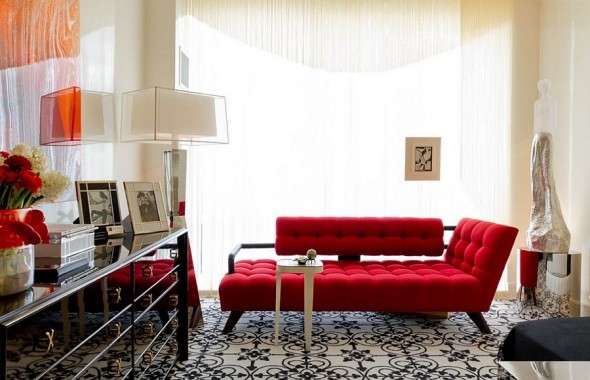 Tripod floor lamps are going to swoop the lighting section. Add one of those cool lighting fixtures to the living room. If space is the issue little bit of de-cluttering and editing will do the trick.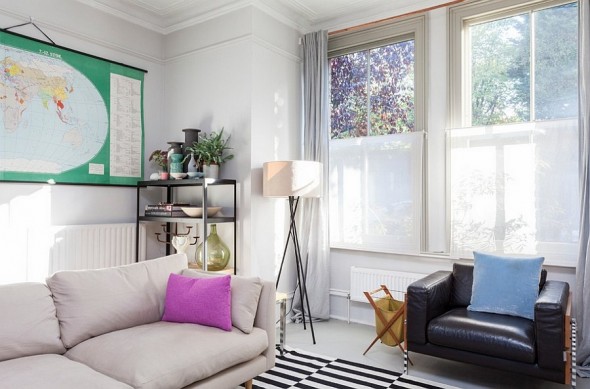 Speaking of bathrooms, spa-like home bathrooms are catching on. Inspired by classic Chinese and traditional design elements, bathrooms easily usher in that spa-inspired vibe.  Calm, natural vibe and eco-friendly is the latest trend. Natural materials such as wood and bamboo bring inviting warmth to a bathroom. Pics Courtesy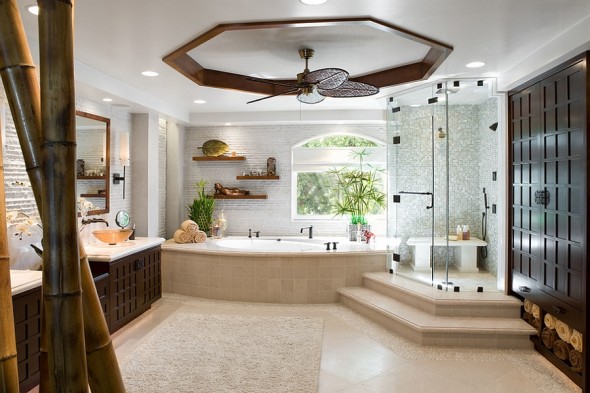 Lighting always play a crucial role in shaping the final look, you can add additional lighting fixtures. Use of brilliant LED lights for both ambient and accent illumination is not a style statement that is expected to die down anytime soon.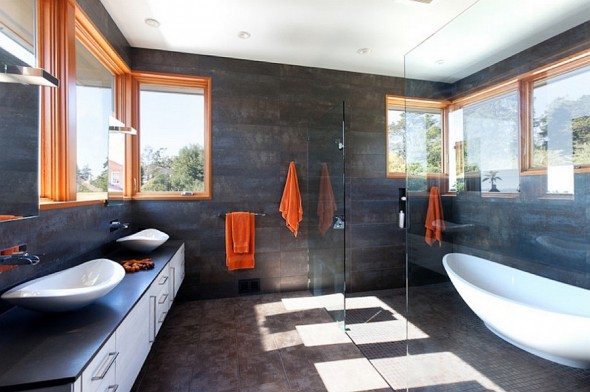 Keep reading for more hot decor trends 2015! Lets Live Impressive!!