If you are seeking for tips and tricks on decorating a small bedroom, get ready to be highly impressed with some outstanding ideas. We have with us some fantastic ideas that will blow your mind away. If your bedroom does not have adequate natural light, the proper color palette or even smart storage, it'll feel uncomfortable, cramped and ugly.
The following 50 ideas will help you transform your tiny bedroom into a cozy and beautiful area for your guests.
Here are some stunning ideas which you may implement to your small bedroom.
1. Lighting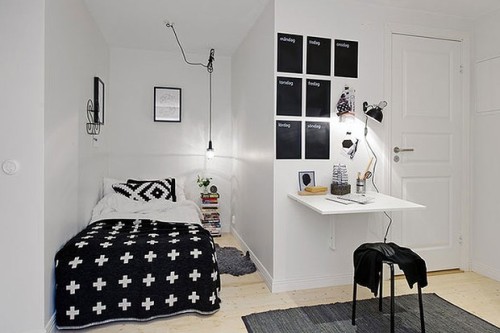 Instead of keeping a lamp on the table beside your bed, try out ceiling or wall-mounted pendants.  This results in a clearer area around the bed and makes it less crowded.
2.Extra storage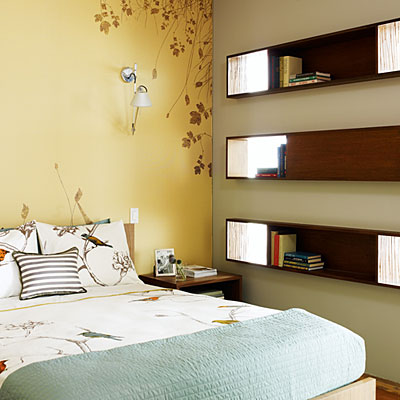 When there is a scarcity of space, having storage in the most unusual places-for example, between the studs-can be very useful, which has been demonstrated here by John Lum, an architect from San Francisco. You can always get a self storage unit if you still lack space.
3. Select the colors intelligently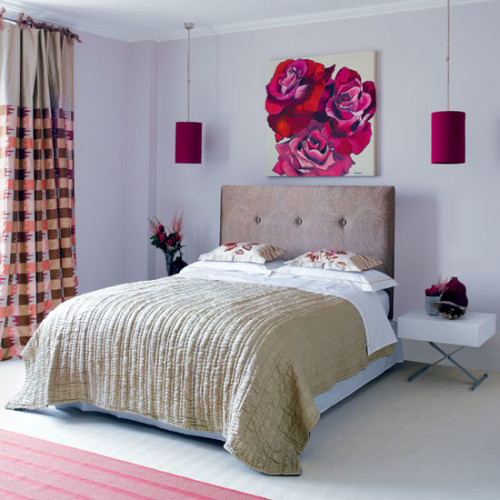 Dark colors in a small room makes your space look cramped. However, if you have a penchant for dark colors, you can use them in accessories, such as area rugs, throw pillows, bed linen etc.
4. Pick up armoires and dressers suitable for the size of your room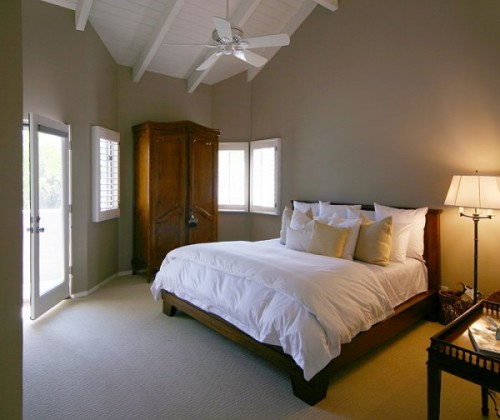 The armoires and dressers have to be in accordance with the size of your room.
5. Size your decor proportionately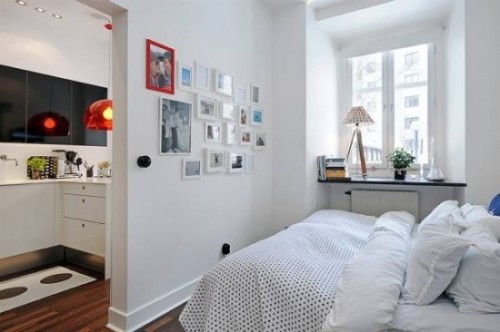 The size of your bed, table lamps and other decorations have to be proportionate with the size of your room or else the space will look like a cave.
6. Get a floating shelf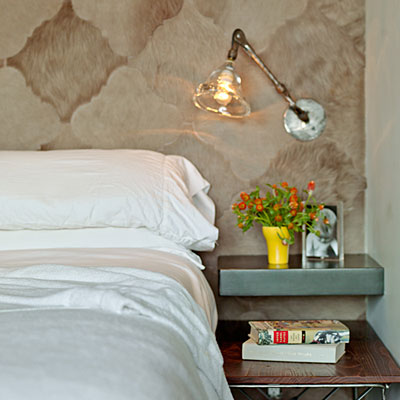 Get a floating shelf installed to enhance bedside square footage. It's great for those who don't want to rearrange furniture quite often.
7. Half wall headboard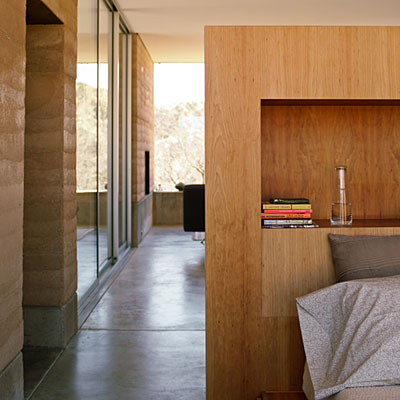 The bedroom here is separated from the house just by a half-wall which also acts as the headboard. It's ideal for those who don't require much privacy.
8. Add potted plants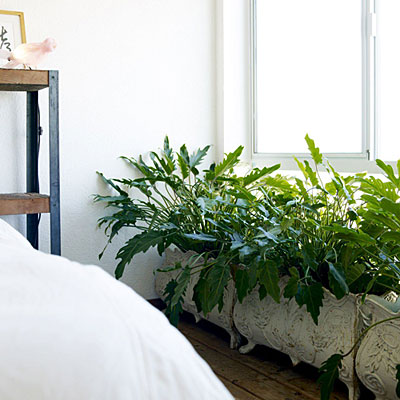 Potted plants in your tiny bedroom can have two uses-gives you some amount of privacy, especially from your neighbours and act as natural air filters.
9. Use White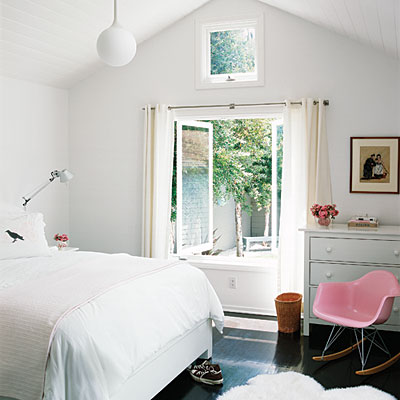 Keeping your linens and walls white can make your small space appear airier and bigger.
10. Clutter free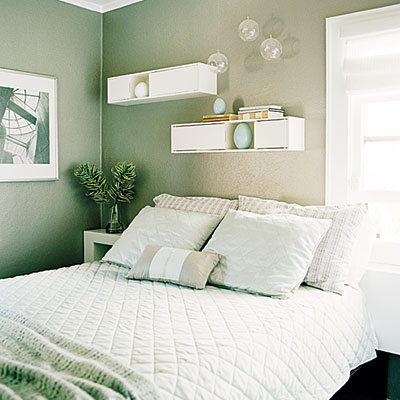 Get rid of all that clutter. Use your restricted space artfully with such shelves.
 11. Keep trundled beds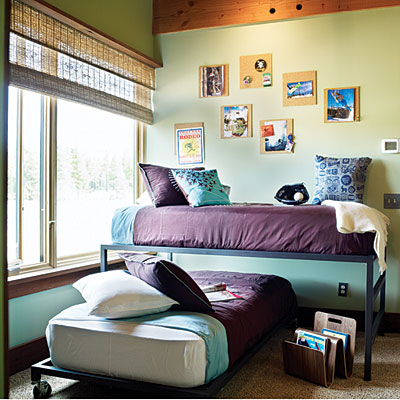 Trundled beds are great for older kids and allow the maximization of a small space.
12. Go vertical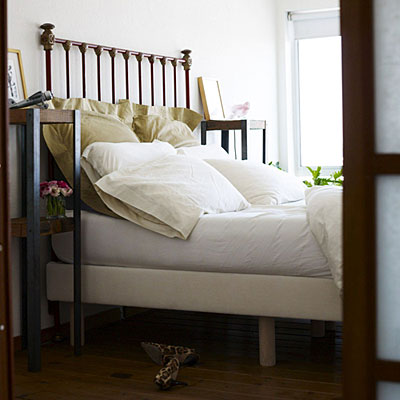 Having a lofted bed in your tiny room creates extra storage space underneath.
13. Open up your space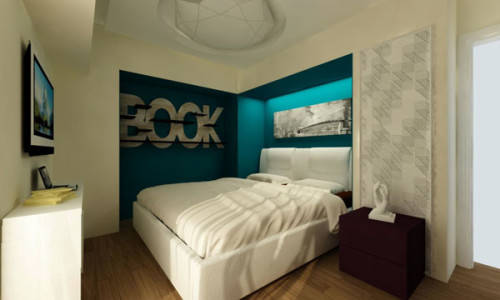 Placing your furniture strategically against the wall can open up space and the room looks larger.
14. Use large pieces to decorate the bedroom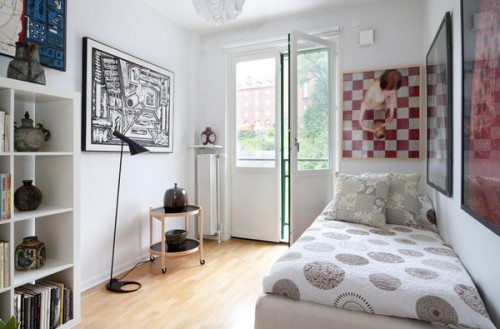 Instead of using multiple smaller pieces, decorate your room with several larger ones.
 15. Install wall sconces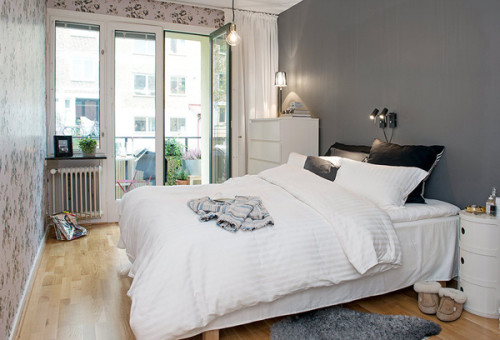 Don't crowd the bedside table area with oversize shades and bulky lamps. Instead, install pendant lighting or wall sconces.
16. Get a daybed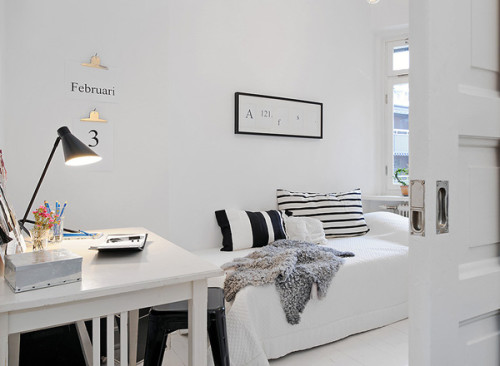 Get a daybed which will make your bedroom seem more like a sitting area while still being cozy.
17. Let in natural light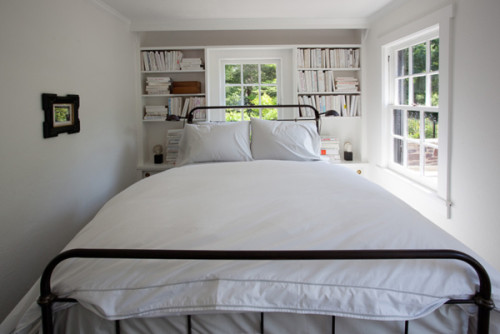 Let in natural light and place your bed right next to the window. Also, try to get a see-through headboard.
18. Give your room sophistication and depth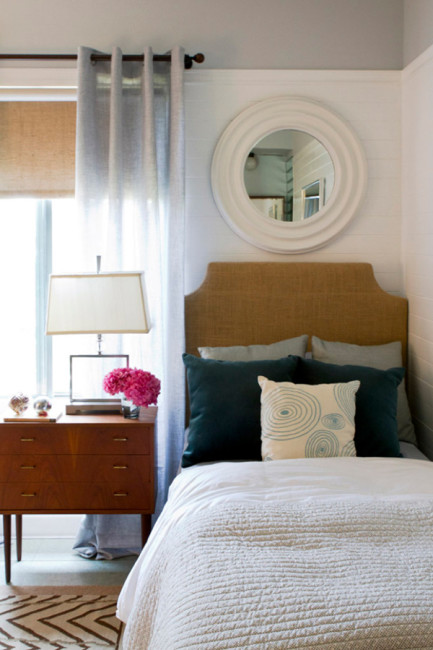 Try to give your room sophistication and depth. In this image, the round mirror, curtains, flooring, bedding and headboard all add to the graciousness of the room.
19. Be bold enough to hang art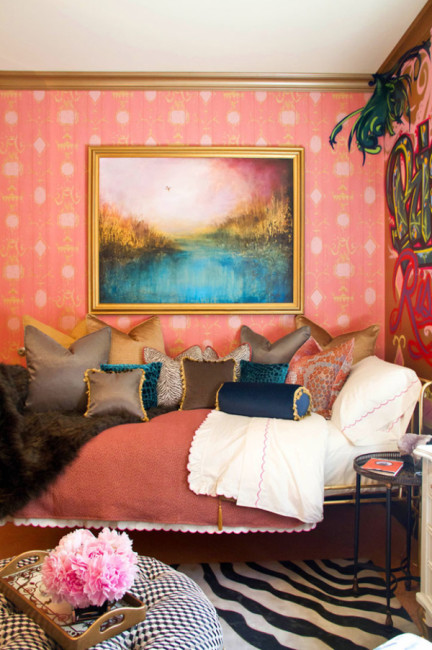 You can transform your tiny bedroom into a fantastic and adorable space. Try to hand art on wallpaper-only be thoughtful about the size and type.
20. Get a wallpaper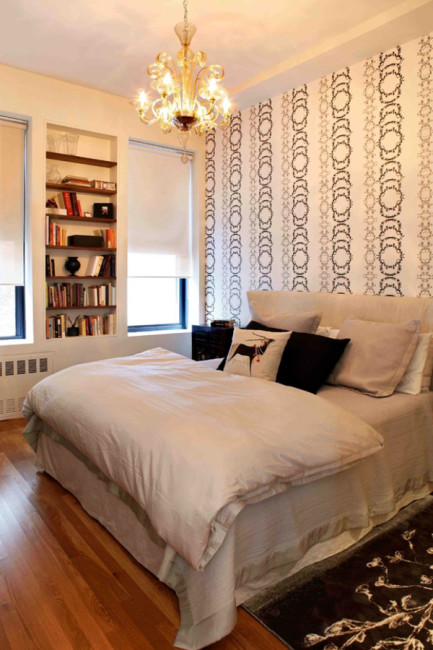 If you want to add some amount of oomph factor to your small bedroom, you could use a single well-designed wallpaper just behind your bed. It'll automatically spice up your bedroom.
 21. Take your built-ins up to the ceiling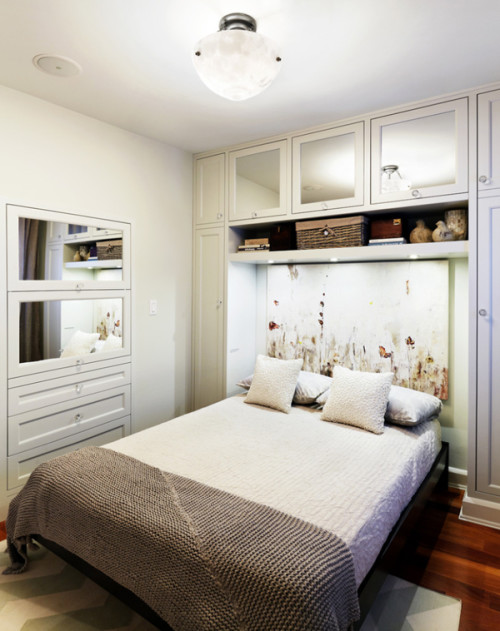 If you have built-ins in your room, take them all the way up to the ceiling. This will make the ceiling appear higher.
22. Use nightstand with drawers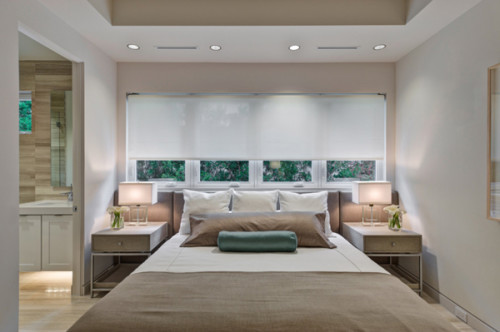 Using nightstand having drawers can shield anything. You can keep your books, photo albums etc in the drawers.
23.  Put up wall shelves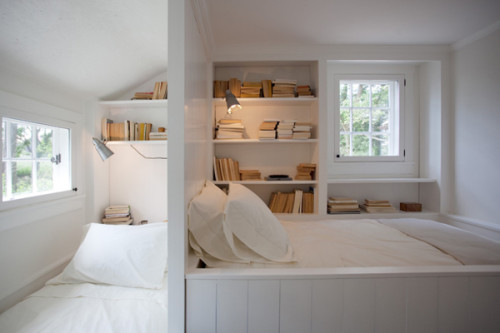 Having a wall shelf beside your bed can give a tiny room an extra floor space and more open feeling.
24. Importance of corner window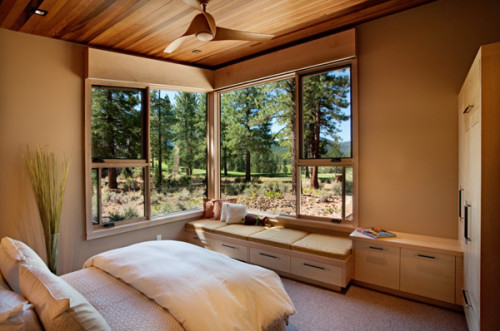 Irrespective of the size of the bedroom, having a corner window is a great way to make a tiny room look much larger.
25. Try out mirrored closet doors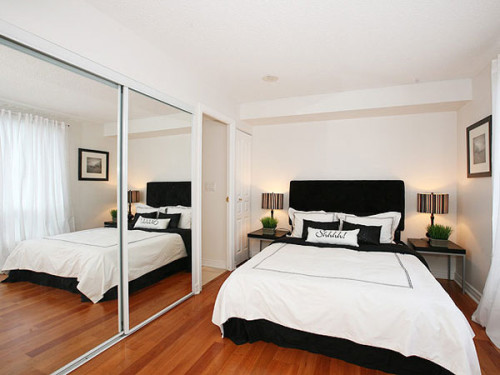 Use a mirror to double your bedroom's square footage visually. This is an easy trick which has been used for ages.
26. Use contrasting colors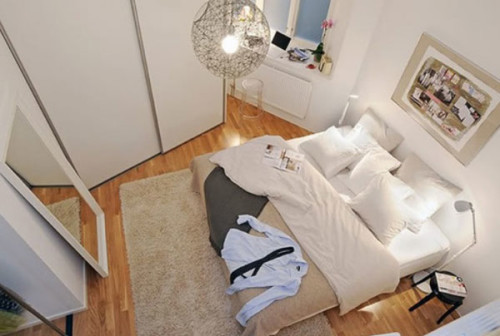 Using contrasting colors will break up a tiny space and make it look larger.
27. Choose airy fabrics and light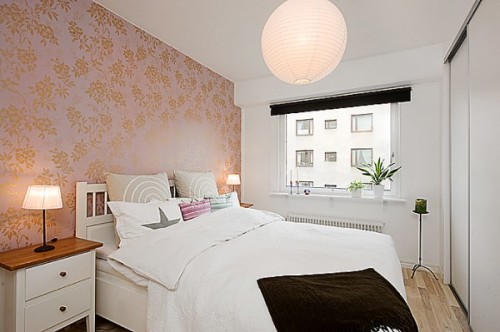 Using airy fabrics and light in plain colors will increase the size of the room visually.
28. Think vertically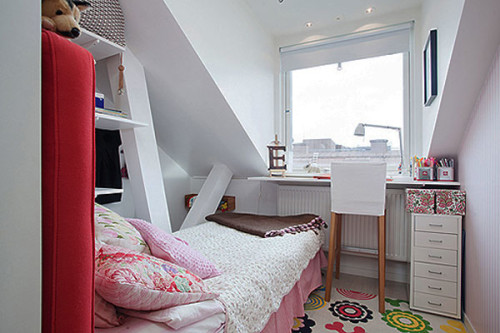 Never let vertical space in your room be wasted. You can possibly display art on this space.
29. Edit all your collections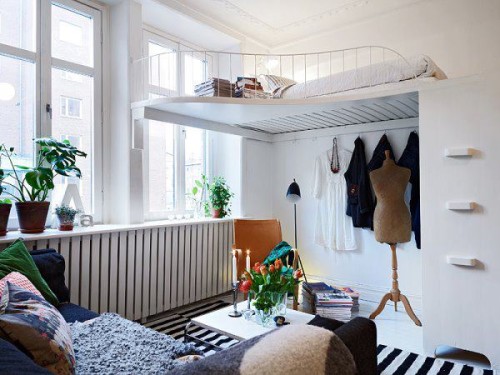 Less in reality is more. Do not display everything you love and own.
30. Get storage furniture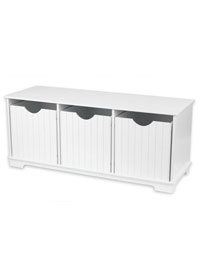 Furniture with dual use can create more space by enhancing the function of each space.
31. Create unique furniture arrangement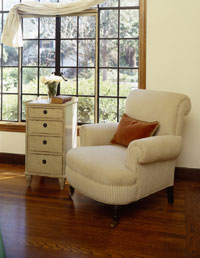 Create an arrangement of furniture that's unique. Break all the rules and find your own creative style.
32. Paint your ceiling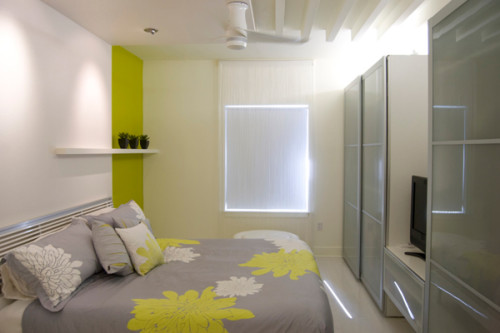 Using the same hue to paint both the walls and ceiling can eliminate the shadow lines.
33. Use a design theme which makes your room look big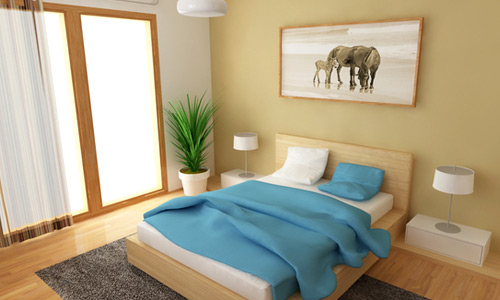 Choose the best theme that opens up space.
34. Use beds with headboards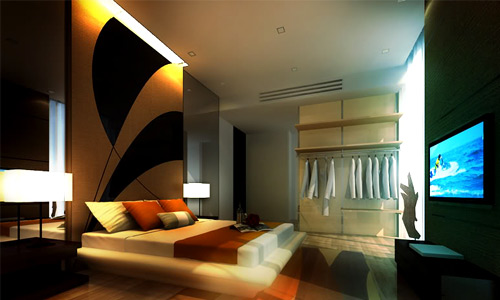 Having a bed with a foot board will deprive you of utilizing the space under it. However, you can use a headboard.
35. Use plain fabrics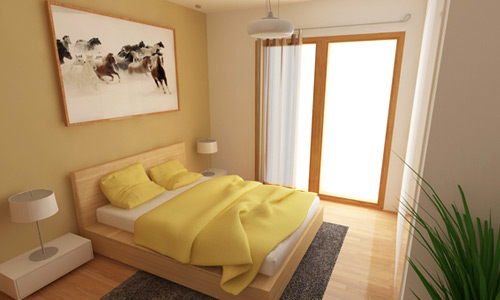 Plain colored fabrics for your curtain and bed linen will work well for small rooms.
36. Mount lights on the wall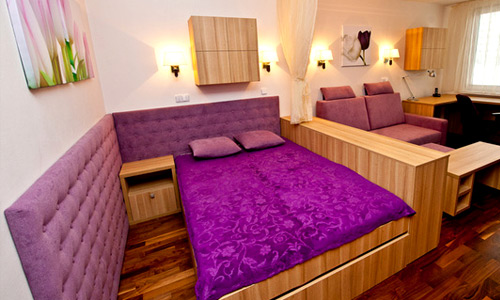 Mounting lights to the wall will open up more free space.
37. Hide your things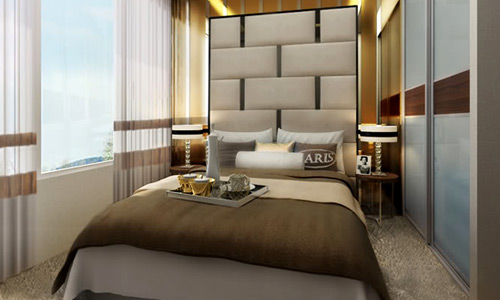 Keep your things hidden as this will make your room less crowded.
38. Use space saving furniture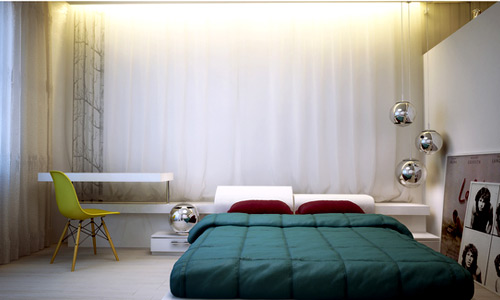 Space-saving furniture will make your room less crowded.
39. Place big furniture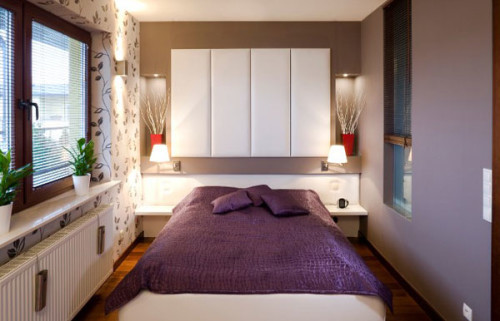 Instead of cluttering your place with small pieces, it's better to use large furniture that is proportionate to the size of your room.
40. Use colors of different shades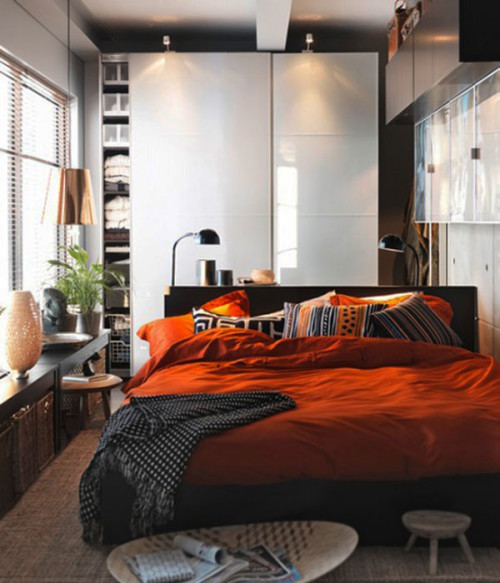 Your space can be expanded by painting in different shades.
41. Leave your windows uncovered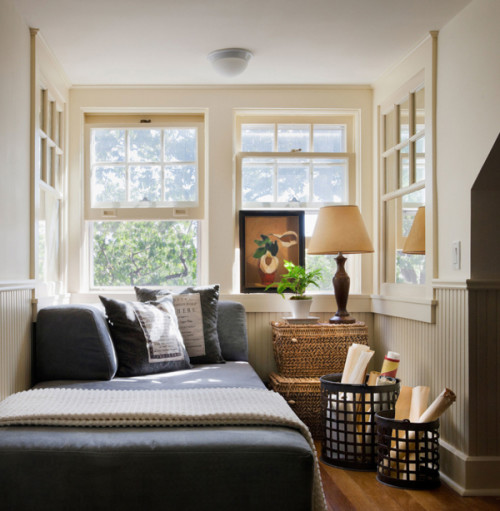 Your windows need to be left uncovered as this will divert people's eyes to the landscape outside.
42. Use long curtains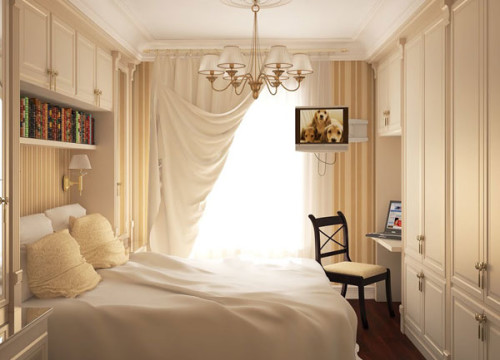 Use long curtains that cascade down to the floor.
43.Using strong shade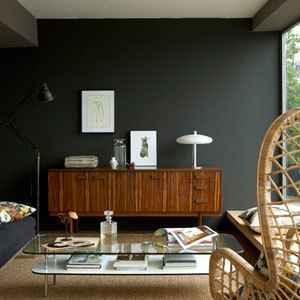 You can also use a strong shade as it will give a cozy feel to the room.
44. Great legs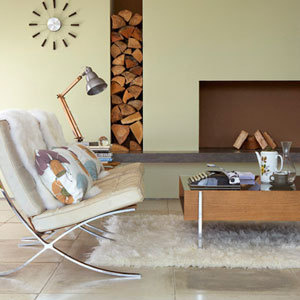 Using furniture withe legs will prevent your small room from overcrowding.
45. Pattern Play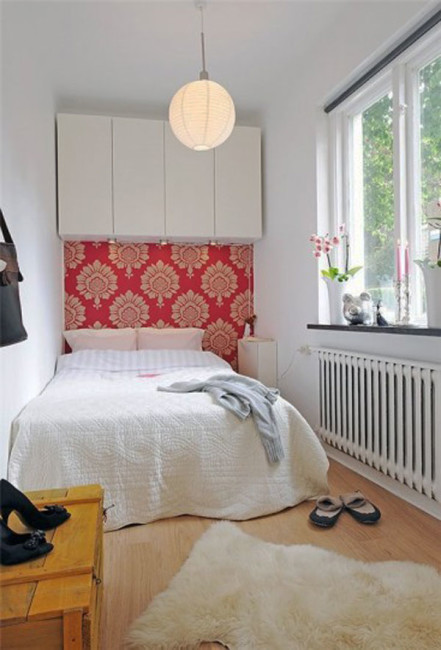 An intricate design like a beautiful pattern might make your room feel relaxed and comfortable.
46. Use Discretion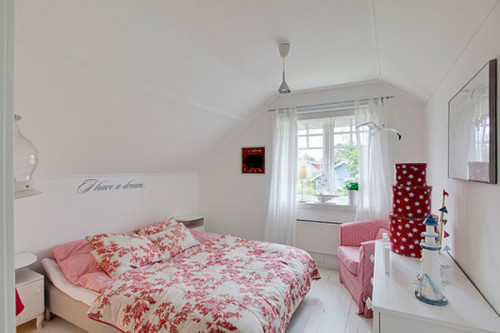 Trick the eye and make the room appear empty and leave some amount of breathing space.
47. Pick a unified color palette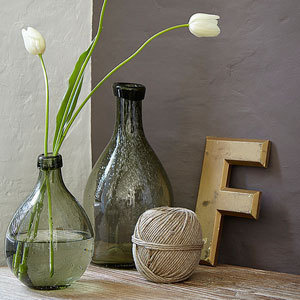 Pick a unified color palette as excessive patterns and color will make your room appear busy.
48. Keep your flooring neutral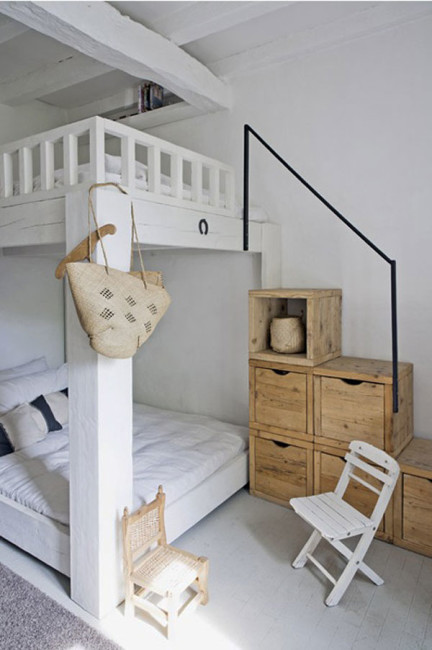 Keep your floor simple and use a new carpet with a plain or neutral design. If you're not sure what that means then don't worry, just consult with a residential carpet company and they'll be able to give you a few suitable options to choose from.
49. On the go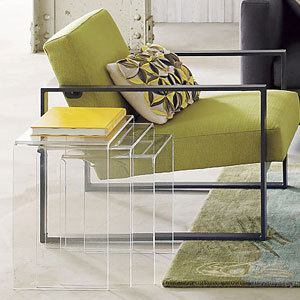 Choose pieces that can be moved easily.
50. Give a modern look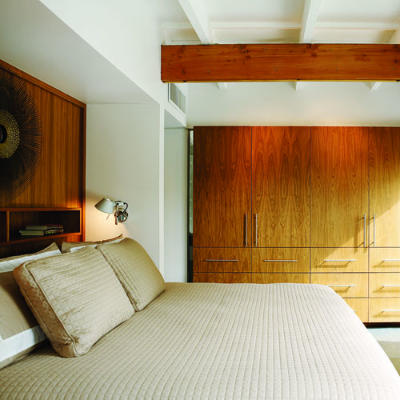 Finally, giving a modern look can add charm and grace to the room thereby adding more value to it.