Small Kitchen Design is tricky and usually picture comes as cramped work area, no place for appliances and not to mention cluttered look; but you can do lot of things when it comes to small kitchen design. In order to create efficient small kitchen design you need to emphasis on storage, lighting and appliances. These small kitchen design ideas will inspire you to start a kitchen remodeling project and create an impressive kitchen.
Small Kitchen Design – DIY
A small kitchen's main chore is meal prep so if you have any extra works such as mail storage, recipe collections, homework take them out. Focus first on function, buy innovative appliances which will save you space, consider a small-scale island or a counter top with closet. Pic Courtesy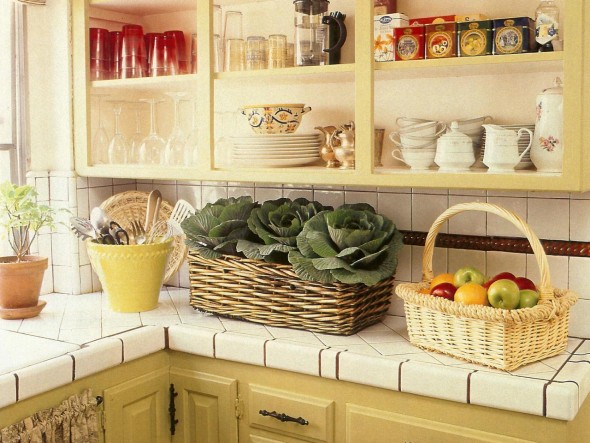 The color of walls, appliances, counters can change the atmosphere and size of the kitchen. Bold colors can be very effective in small kitchen design. Metal kitchen cabinets with concrete counter top will reflect light giving a spacious feel. Pic Courtesy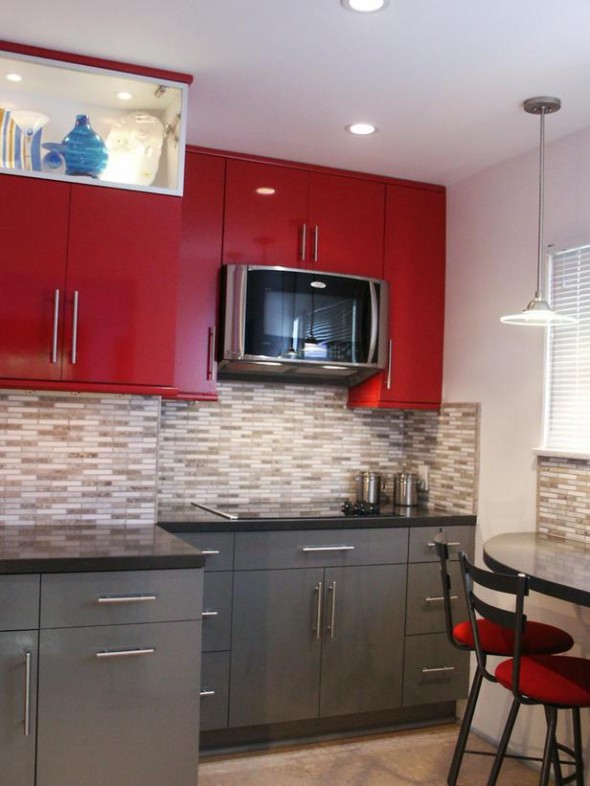 Overhead closed cabinets can give claustrophobic feel. Open storage, shelving pot racks, magnetic knife or spice holders make nice addition to the small kitchen design and will look more spacious and add to display. Pic Courtesy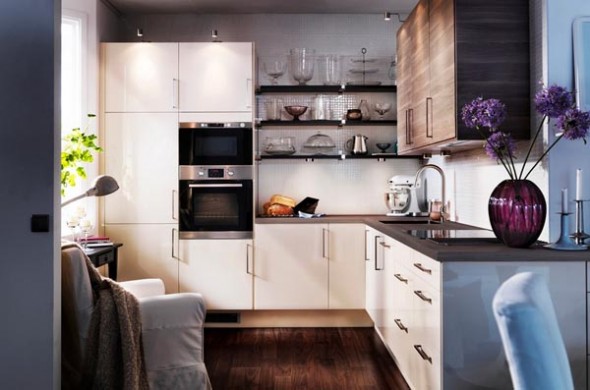 Use the center of the kitchen, invest in an island that provides storage and convenient from any spot of the kitchen. Its functional and adds to the display of the kitchen. If you really want to spice up your kitchen, you can always rely on professionals such as the Kitchenroom kitchen designers in Didcot, Oxford.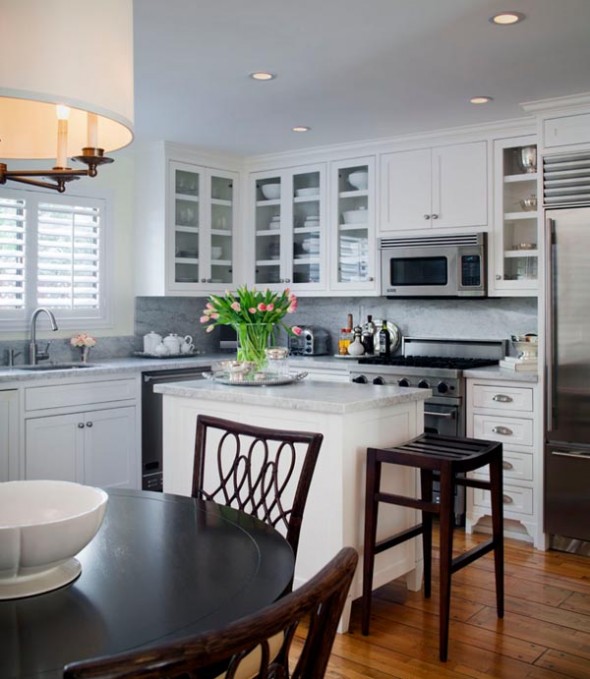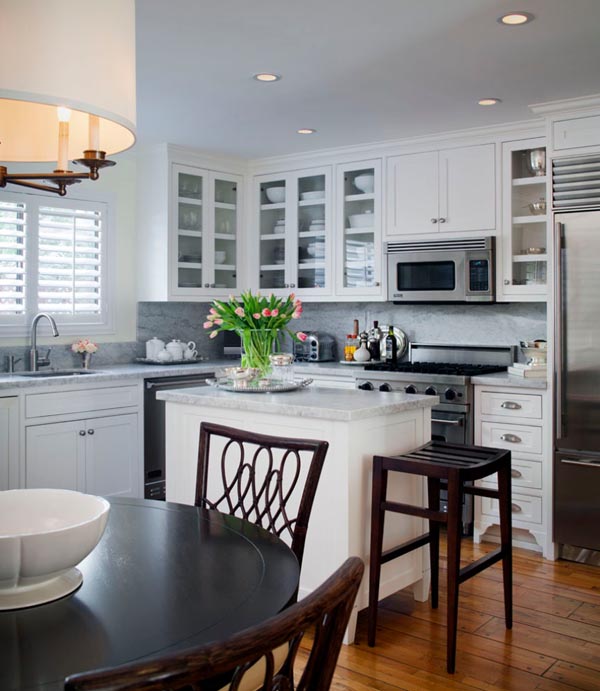 Lighting is the most important factor when Kitchen remodeling in Greenwich. Whether your kitchen is done in pale or dark colors, natural light, cabinet lighting and light window treatments will make the space feel large. Pic Courtesy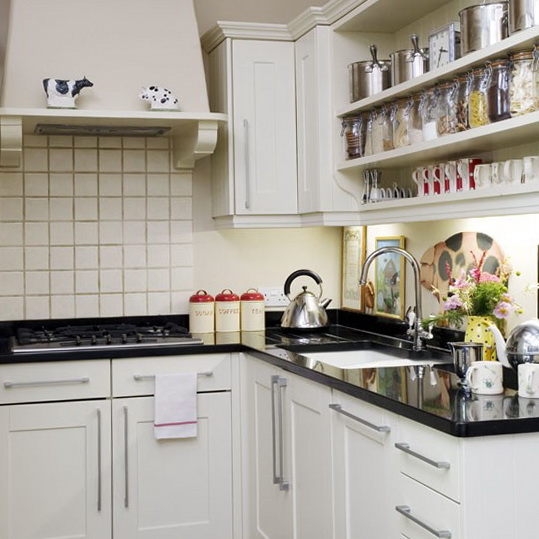 Small Kitchen Design Ideas
Keep it clean, focus on few standout items than crowding counters or cabinets. Create space for necessities and hide the rest away. Pic Courtesy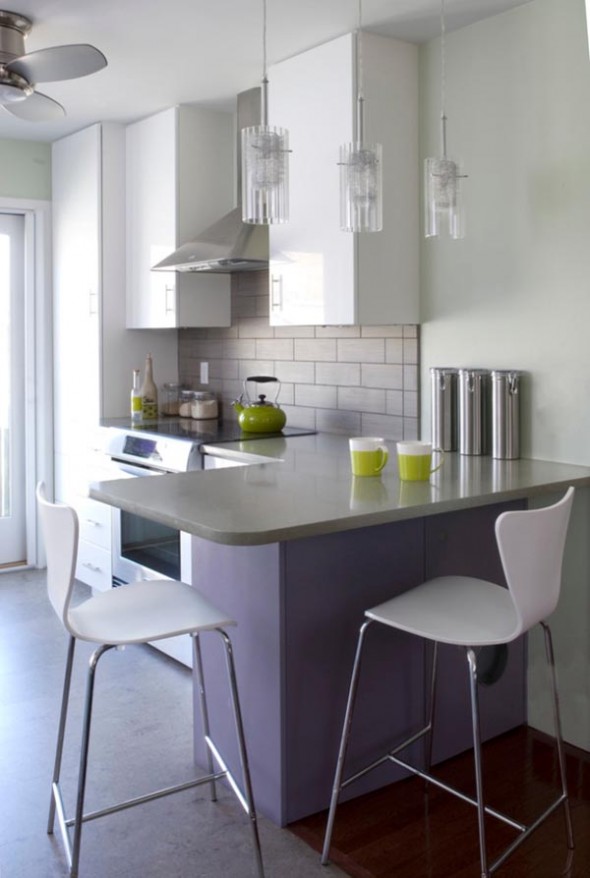 According to Builders Dublin, when limiting the wall color to a single hue creates spacious visual, don't be afraid to go dark, deep tones such as black, chocolate and navy create the walls farther back impression than they really are. Pic Courtesy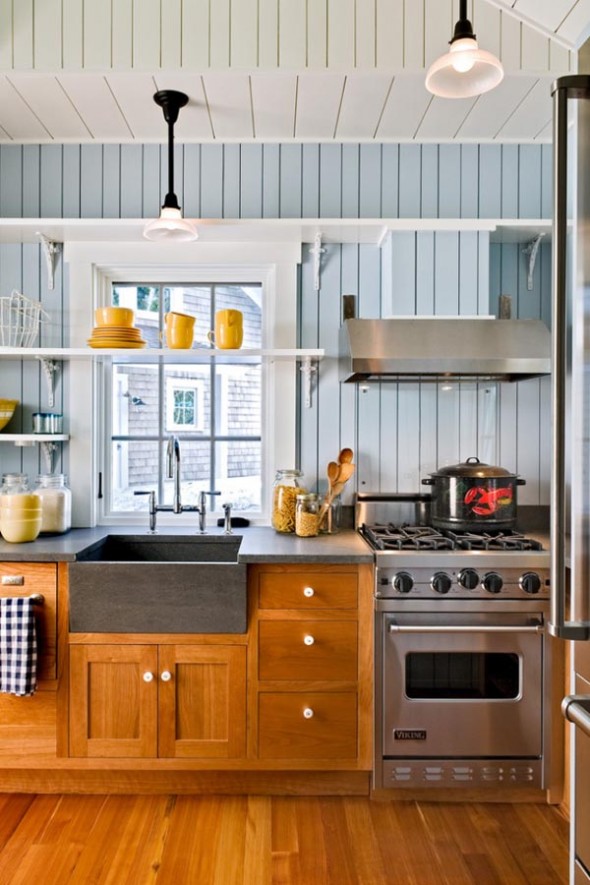 Whether you have studio apartment or suburban cape, these small kitchen design ideas will take you closer to your dream kitchen. Lets Live Impressive!!