There are some Amazing Basement Ideas similar to the ones at Lux basements that can transform any basement into a livable, efficient and functional space. Basement properties are quite limited and thus it becomes really important that you don't let go the space unused. From Media rooms to personal gym these amazing basement ideas are sure to inspire you.
Depending on the budget you might have to prioritize the renovation, design, interiors and other additional elements which you might like to inculcate including basement waterproofing. Before deciding on any specific design look for options which can make the space more efficient and off course relaxing space. If you have worked on such ideas we would love to showcase and share your story, please send us your entries along with pictures.
5 Amazing Basement Ideas
1. Media Room: It is common to create a large multipurpose media area or a home studio which serves as both relaxing and family fun space. However if you're looking for some home studio equipment, there are best of the best products in various categories ranging from mic, to recording gear, to speakers, to DJ Turntables and more available at at Bring in the Noise store! Few tips to get started: a) It is not important to have high ceilings as you will be seated most of the time, b) To create a movie theater effect, include a small platform in design, c) Invest in a good quality audio visual installation also as the space is mostly closed. Consult a professional AV labor service before installing sound devices.  You may also need acoustic solutions to insulate the walls and to dampen the sound.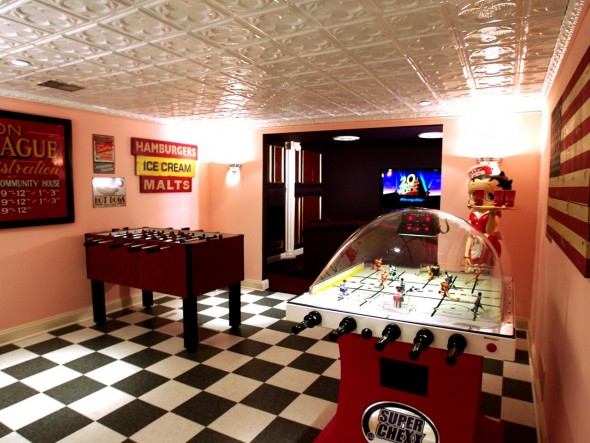 2. Home Offices: Basement home office bring lot of advantages and it clearly defines the work space. You can create a well designed studio, create a separate entrance to make it more accessible for clients and have some privacy. One of the biggest perks of having the home office in the basement is the ability to stay away from all the household noise.
Amazing Basement Ideas
3. Entertaining Bar Space: It is an expensive option as the budget will build up to same as installing a kitchen unit. Go for DIY units and an old kitchen island, invest in a portable mini freezer to keep the drinks cold & fresh and ready to serve to your friends. Don't forget to buy some barstools for the aesthetic.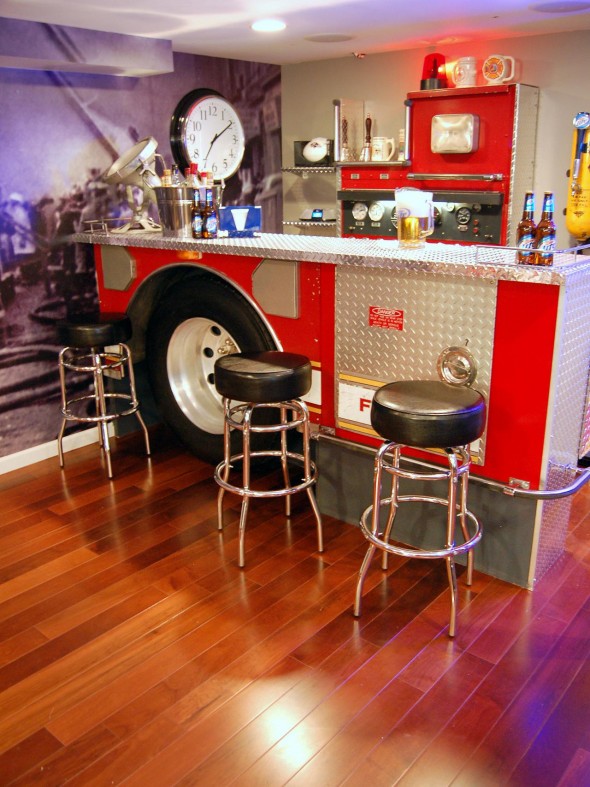 4. Personal Gyms: Make sure all your equipment fits in the space, the important measurement is the equipment's height as it might cause congestion. You can combine the gym with small refreshment area and an entertainment unit- perfect spot to relax. There is a lot of talk in the fitness world about smart home gyms. With more people than ever before investing in home gym equipment in the past year it's no surprise that these clever and innovative smart gyms are in vogue. So why not also start workout with smart home gyms now?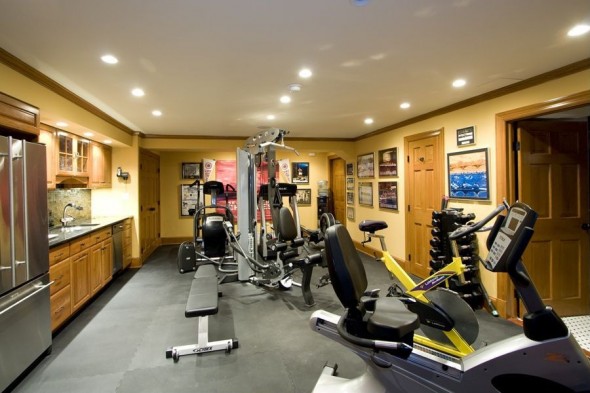 5.Lounge Area: An eclectic basement lounge  shouts out relaxing and fun, bright color palette with lots of light give a spacious look. A comfy couch for watching TV and a round dining table that can be used for family game night.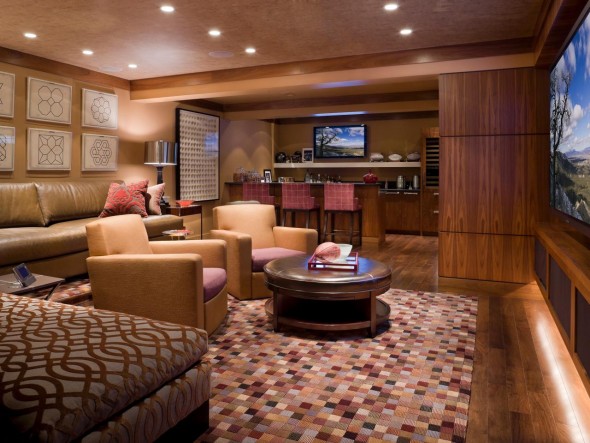 These Amazing Basement ideas can be implemented even in the smallest spaces, determine your budget, design and special features you would like to add to create a wonderful basement space. Lets Live Impressive!!