Home offices has become a key place in working system. A home office design should be convenient, easier to access and more efficient. You need to keep in mind the space availability, your professional requirements and a dedicated space which will help you concentrate on work.
If you are planning on having coworker then definitely you need a design which is good on space and gives a professional environment away from any distractions. These 12 captivating home office designs will inspire a stylish work space for yourself.
Home Office Designs – Small Spaces
1. Small Space Design: Transform the small, triangular space beneath the stairs into a tidy workstation.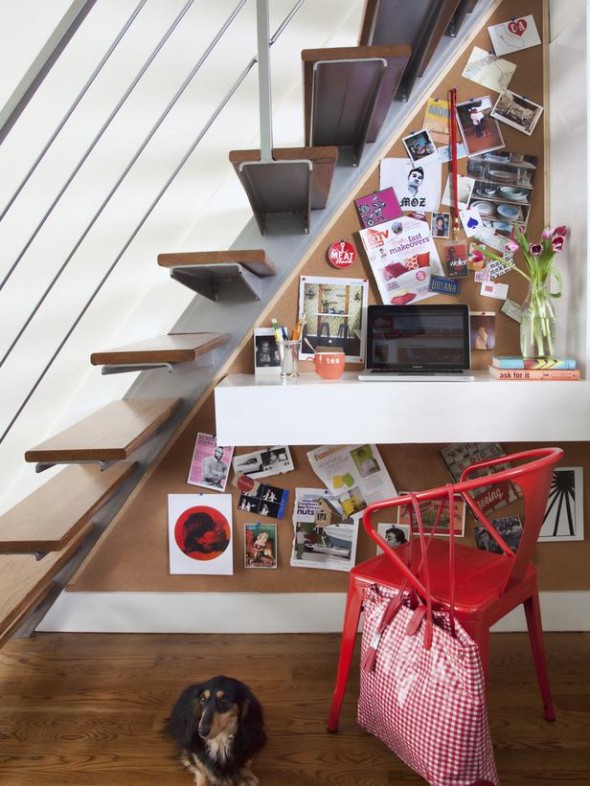 2.Flexible Home Office Design: Modern offices has a flexibility feature which makes them transformable as per your requirement, an industrial-modern desk centered in the room and you can create an extra space anytime required.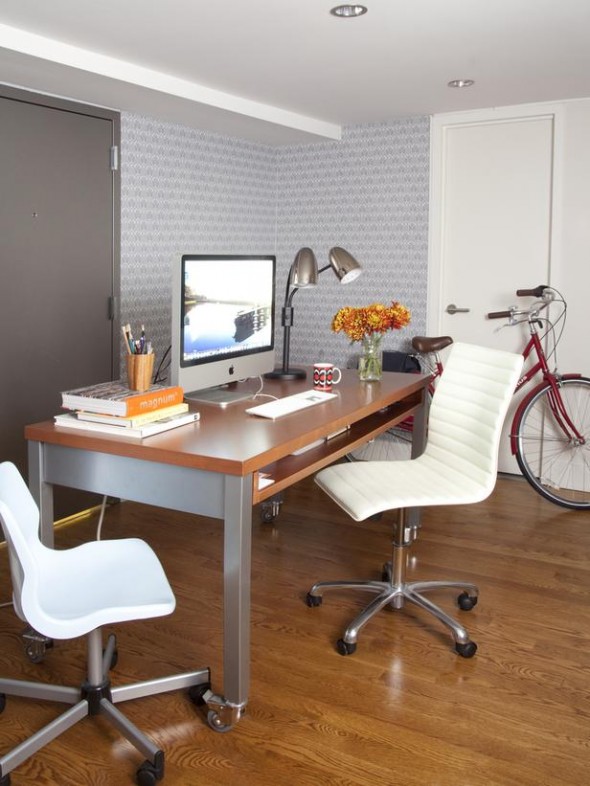 3. Divider: Create a room divider and an open and dedicated space for home office and rest of the apartment with two pairs of ready -made bookshelves. One side is a private office and other side is a formal dining or family room.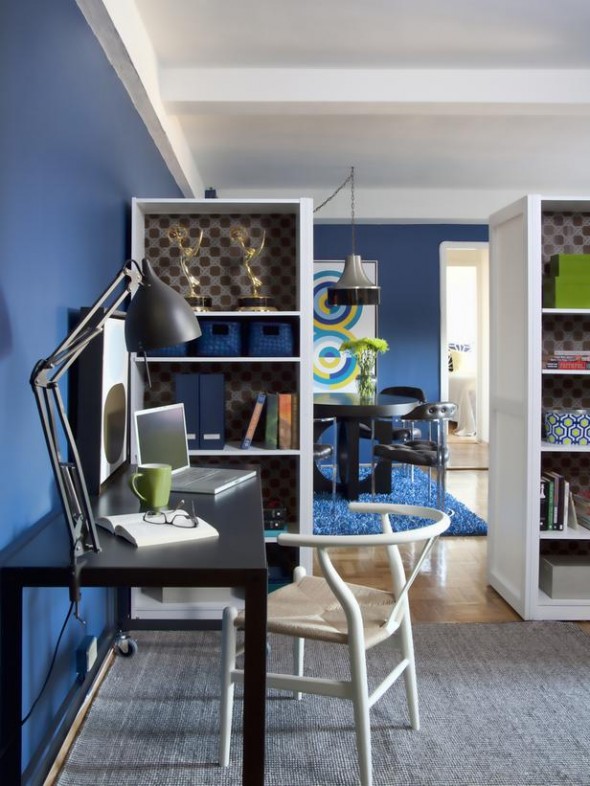 Home Office Designs – Modern
4. Narrow Space: Use unused narrow long space below the cabinets in a smart way, space works as studio workstation and other end works as cozy lunch/ meeting table.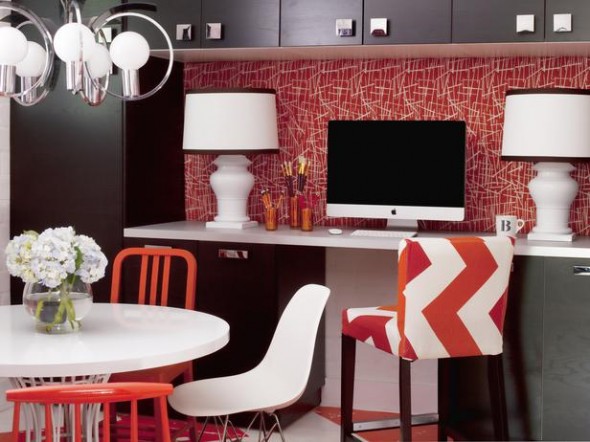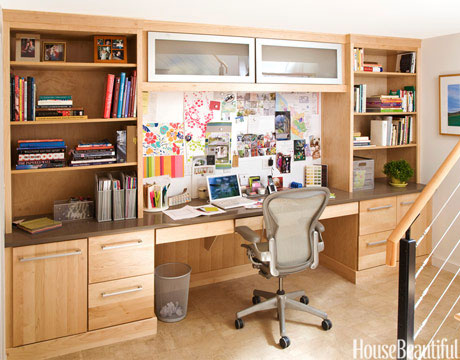 5. Makeover: Give your garage or basement a makeover, with organized desk and customized cabinets, even a ranch can be transformed into home office.
6. Attic Home Office Designs: Bright, sunny, modern, and large enough to spread out home office, you can convert your attic into a lavish and personalized home office.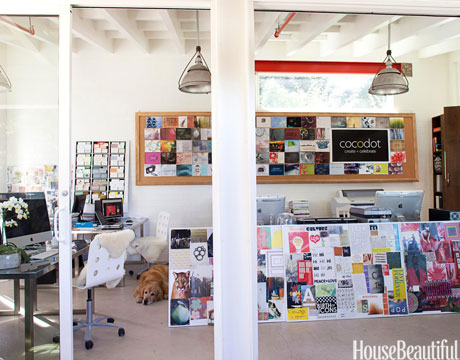 7. Small Homes: Alluring home office design using the corner space and divided by a simple drape.
8. Double the space: This home office design is perfect if you are sharing the space, common space in between desks make it independent and creates extra storage space.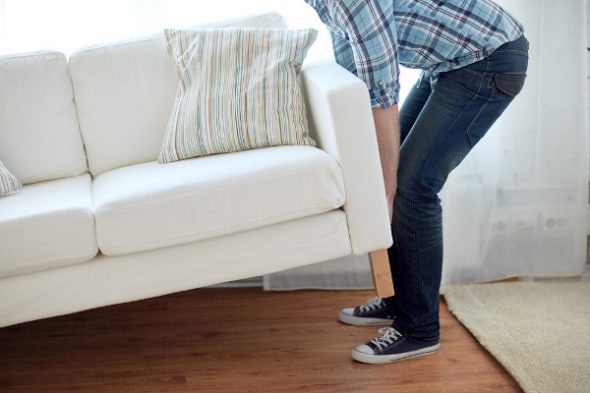 9. Closet Space: Even an unused closet space can be turned into a well-designed home office.
10. Color Palette: Dark purple and white theme creates a bright home office space.
11. Office Desks: For a perfect home office design invest in a office desk which serves your purpose and acts as self storage unit.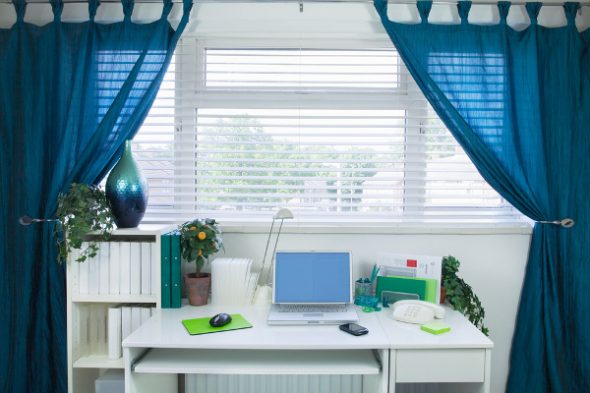 12. Corner Space: If you are not able to find a place for a small setup, look for a unused corner space, it won't interfere with rest of the room and you are able to use space effectively with a minimalist design.
These home office designs are low on investment and you don't have to compromise with the space. Elegance, clean look is the key to have a perfect work space at home. Lets Live Impressive!