Its spring time and it is time for Spring-Kitchen Clean Up, kitchen being the hardest places to keep clean, these quick tips will help you get fresh nice kitchen in less than an hour. It is time to give your kitchen a spring feel. For thorough and deep cleaning of your kitchen or your whole house, you may also hire a cleaning solutions company.
Spring-Kitchen Clean Up
Grab Those Supplies: Gather all supplies together before you begin. Cleansers,

Swedish dishcloth

, sponges, etc. not only eats up time, but increases the risks of distractions. Pic Courtesy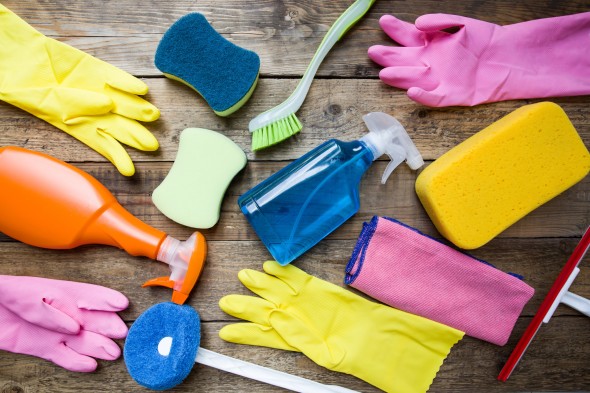 2. Get that Clutter Out: Clear out the clutter and dirty dishes, and give you room to do the actual cleaning. Place dishes and pans that need soak into water. This step is I feel must for instant kitchen clean up.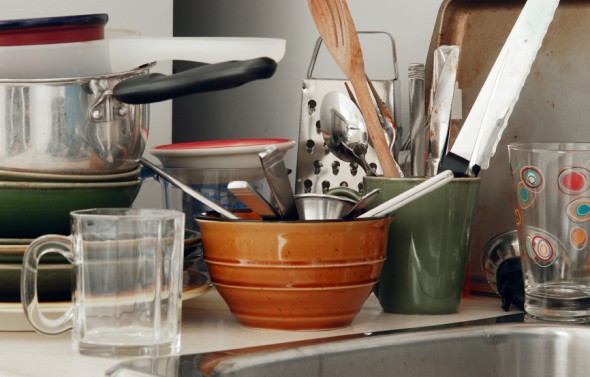 3.Magic of Broom: Grab a broom and wet cloth and dust down the cob webs that have built up in the corners. If you see very visible spots wipe them down and focus on surface areas. Pic Courtesy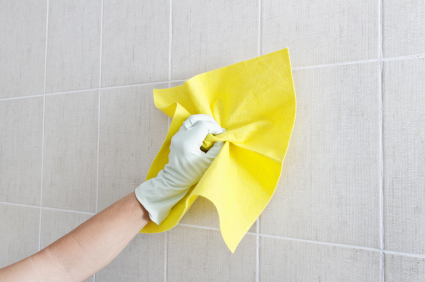 4. The Machines: Once small parts are taken care of, unplug all the electric equipment. Throw out any expired food, empty containers and stuff you never going to use. Take out the refrigerator shelves and drawers and wash them. Don't forget to wipe down the inside of the refrigerator and freezer before replacing shelves and food. Wipe down and clean out the oven according to the directions on the oven cleaner. Pic Courtesy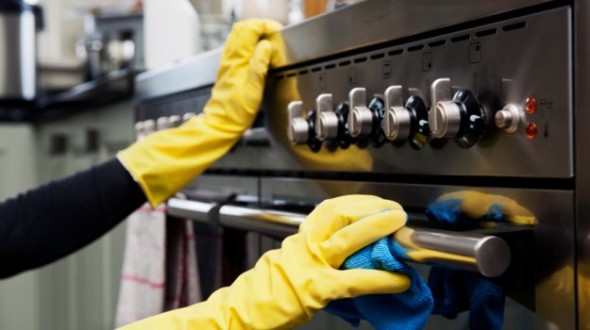 5. Cooktop Cleaning: Take the knobs, burners, burner covers, and spill catchers off of the stove. Follow your stove/oven owner's manual for information on proper cleaning methods for your model. Pic Courtesy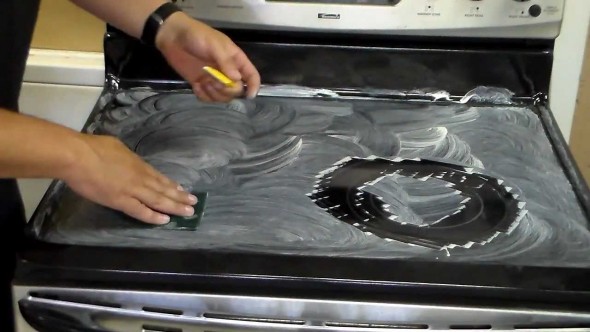 6. Small Equipment: Clean the microwave and if any spills in the microwave are fossilized, use warm water or boiled lemon juice to get rid of smell and the gunk. Don't forget the turntable. Pic Courtesy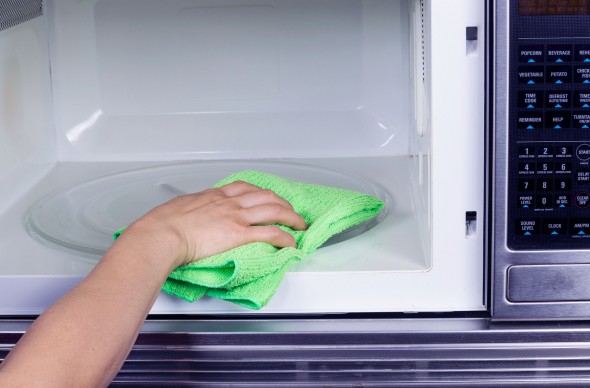 Quick Tips for Kitchen Clean Up
7. Cabinets: Clean out kitchen cabinets, take out anything you will not need again, reorganize and clean the insides and outsides of cabinets with wet cloth. Pic Courtesy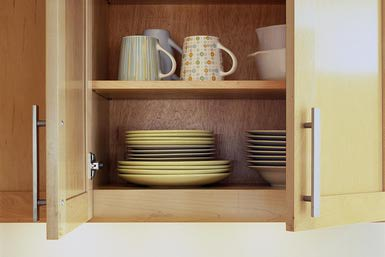 8. Rearrange: Take out clean dishes and arrange them, don't spend too much time, just place them at their right place.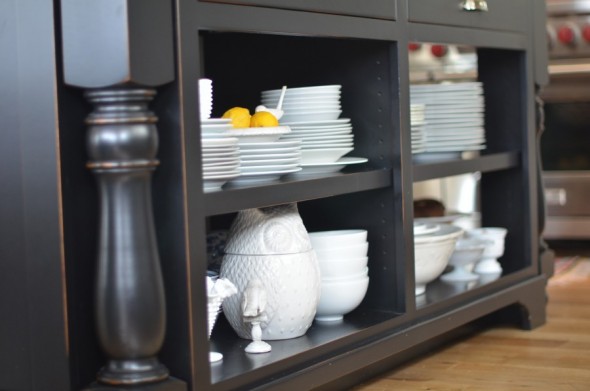 9. Countertops: Don't forget the countertops, you can use suitable material to clean up depending on the material they are made of. Check out Home Repair Ninja's guide to granite vs. quartz for details.
Pic Courtesy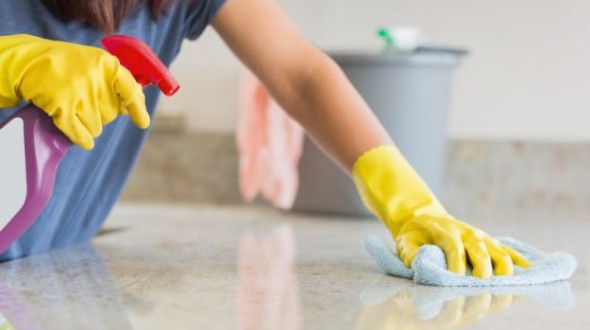 10.Sweep & Mop: One of the best ways to get a floor REALLY clean is to use a rag or towel while on your hands and knees. It provides more contact and pressure with the floor.  Pic Courtesy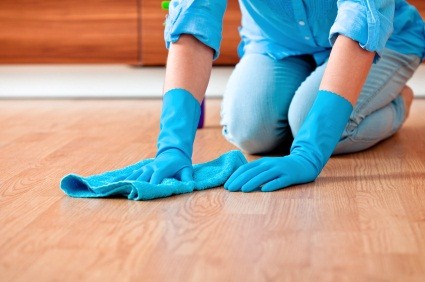 These quick tip for kitchen clean up will not take more than an hour, you can also segregate kitchen in sections and take charge one by one whenever you have time on your hand. Lets Live Impressive!