Whether you need to decorate for Easter or just entertaining guests for spring celebrations, these simple spring centerpieces are just the way to go! These centerpieces do the justice to your setting without sacrificing on the style. Bring the fresh look of springtime to your table with these decorative centerpieces. Have a blessed Easter and enjoy Spring!
DIY Spring Centerpieces
Splash of Sunshine: Give a splash of sunshine to your dining table with forsythia branches in a porcelain pitcher. Pic Courtesy
2. Brown Paper Bag: Transform a plain brown paper bag into a basket for the spring gathering table setting. Courtesy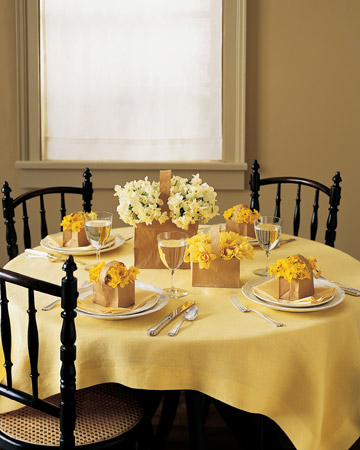 3. Easter Brunch: A bright, sunny spring day is the ideal setting for Easter brunch with family and friends and this bunny spring centerpiece does justice to your celebrations. Courtesy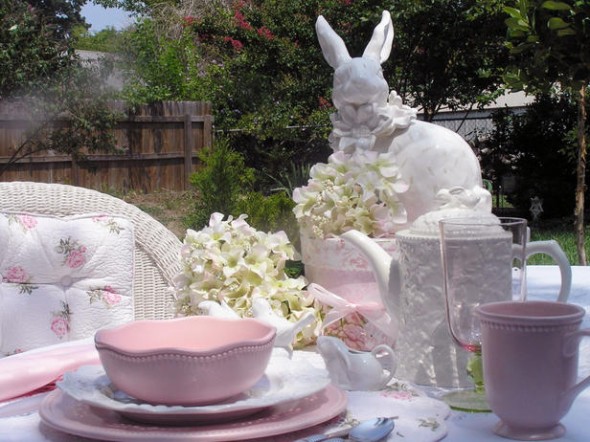 4. Colorful Blooms: Give a fresh spring look to the Easter table with colorful blooms, candies and bunnies, hide the flower's containers with moss to complete the look.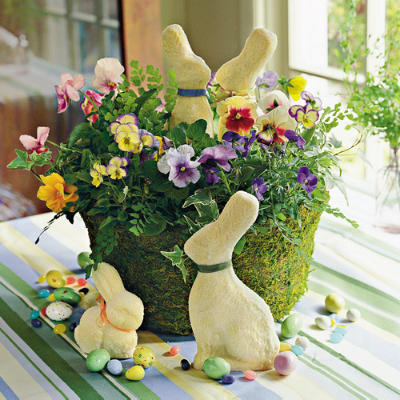 Spring Centerpieces for Easter Celebrations
5. Magic of Paper: Egg and crepe paper daffodils and tulips are easy to make and add a breeze to the table, beautiful and durable, crepe paper lends itself to countless applications making it possible to save it for whole season. Courtesy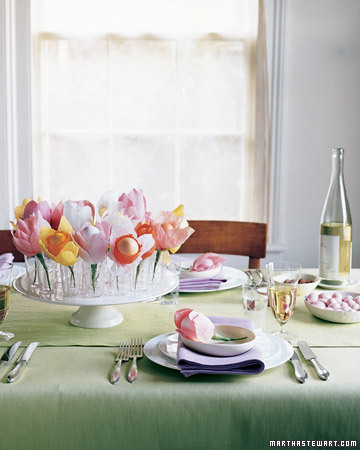 6. Mix n' Match: This elegant and simple egg and flower centerpiece will add a charm to your table, accessorize it with a nest or jelly beans. Courtesy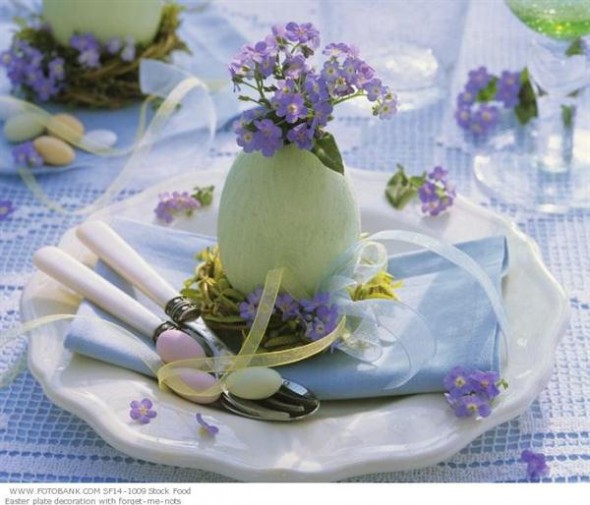 7. Birdcage and the Florals: Decorate birdcage with flowers, Easter grass and twigs and you have a cute centerpiece ready in seconds, you can also try eggshell votive to give twist to spring centerpieces. 
8. Decorate with Nest: This oversize nest cradles an exuberant mix of blooms from spring-flowering bulbs, it has an ethereal, light-as-a-cloud appearance. The flower stems are supported by floral foam set in a plastic liner. Pic Courtesy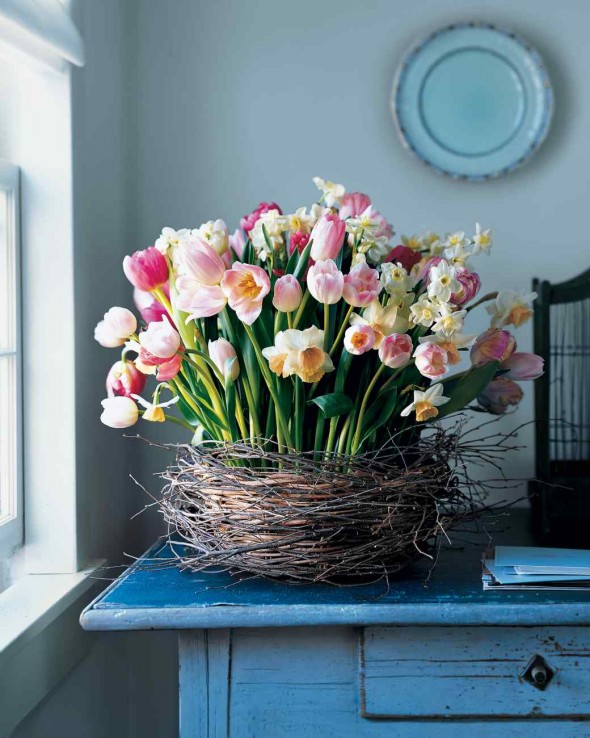 9. Spring Centerpieces– Birdbath- A shallow concrete birdbath make a pretty display of moss, spring-flowering bulbs, and pussy willow branches. Pic Courtesy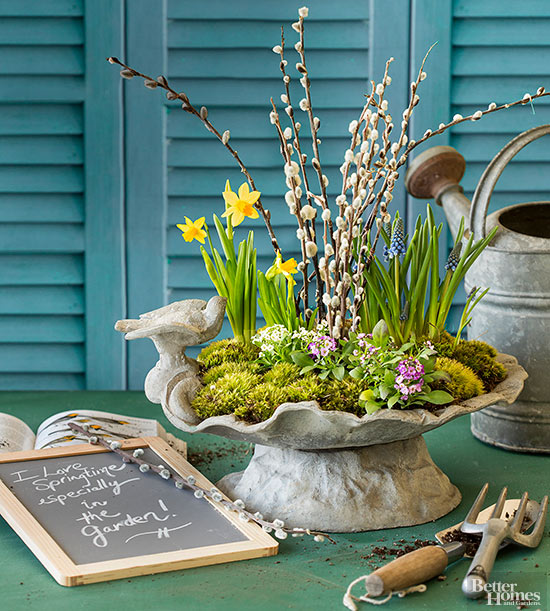 10. Candle Holder Egg Tree: Transform simple candle holder into a beautiful centerpiece by using it to hold beautifully colored eggs. Pic Courtesy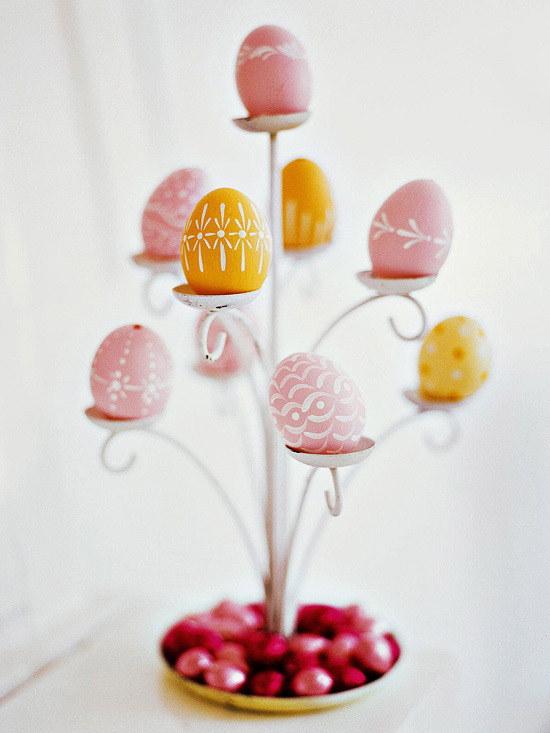 Bring the touch of spring to your home with these simple spring centerpieces,your table can be party-ready in five minutes flat, thanks to these charming (yet simple!) centerpiece ideas. Lets Decorate Impressive!