It's a fact of life: Appliances break down. When this happens, what do you do? You have two basic options: you can either tackle the repair yourself, or you can call in an appliance repair professional.
But how do you know which approach to take? There are some repairs most savvy homeowners can tackle themselves, but there are certainly others that require a little professional attention from a company like ServaPlus appliance repair.
When DIY is OK
The two primary questions to ask yourself when you are considering DIYing your appliance repair are: "Can I do this safely?" and "Can I do this accurately?"  If you can't definitively answer yes to both of these, don't proceed any further. Instead of grabbing a screwdriver, grab the phone and call a repair service. If, however, you have a little bit of know-how under your belt and feel confident that you can get the job done yourself, you can save yourself a bit of money by going this route.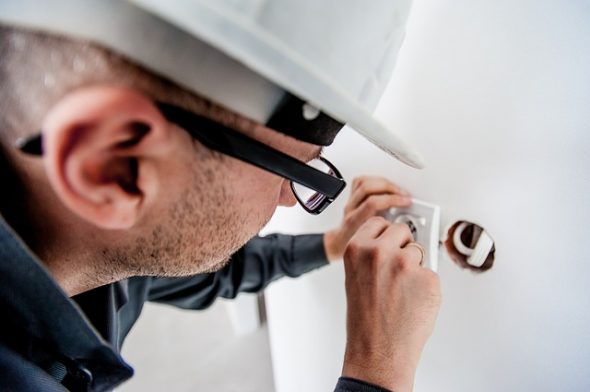 Examples of potential DIY repairs include:
Water leaks, such as from your dishwasher, which may be a simple matter of reconnecting a loose hose
Replace a heat element on your stove, which is usually just a matter of buying a new element and plugging it in
Changing the filter in your HVAC system
When to leave it to the professionals
There are some jobs that are simply best left to the appliance repair professionals. Although it can seem painful to pay to hire someone to do a job for you, in some scenarios it's not only safer to hire a pro like air conditioning in Western Sydney, it's also actually more economical.
Appliance repair technicians know what they are doing and will get the job done the first time around (in most cases) whereas a DIYer might have to spend money on trial and error to get the work done right the first time. They will also know if the appliance, like your AC unit, already needs a replacement. If that's the case, they can help with your new air conditioning installation.
When you need AC repairs or service on your heating unit—or need a totally new residential HVAC system a reliable company like Comfort Zone SC service would be great to help.
Here are some types of appliance repair work that should always be left to the pros:
Gas appliance repair:  If you have a gas dryer or stove, always leave these repairs up to a professional appliance repair specialist. The potential for danger is increased exponentially when you are dealing with gas appliances, so it's always a good idea to leave these repairs up to a skilled and licensed professional.  It's just not worth the risk to take on these repairs yourself. You could cause a gas leak or start a serious fire. Any time there is a gas appliance to be fixed, your first step should be to called a reputable appliance repair service.
Refrigerator repairs: With very few exceptions, refrigerator and/or freezer repairs should be left up to the professionals. Refrigerators contain coolants that need to be handled with extreme care, or else they can pose serious safety risks to you and your family if you don't handle these substances with extreme care. It would be safer to get your freezer fixed by the experts at a repair company. Have it inspected or fixed by sub zero freezer repair services.
No matter what the repair job is, if you don't feel comfortable tackling the job yourself, don't. It's most important to put safety first, so if you aren't confident that you can do the job safely and effectively, don't take the risk. There are lots of repair services out there who can help you. So if you need any help with your refrigerator, seek for an expert in emergency commercial refrigeration repair.