With the awareness regarding the conservation of energy spreading at a first rate, more individuals are realizing their responsibility towards it. This is the reason even in outdoor fountains now solar fountain option has been introduced.
The outdoor fountains add a unique look to the premise of any home or office. These fountains not only help in creating an attractive focal point but also speak of the aesthetic taste of the individuals.
Today the outdoor fountains can be found in a number of materials that include;
Cast stone fountains
Fiberglass fountains
Ceramic fountains
Metal fountains
Copper fountains
Glass fountains
Slate fountains
Stainless steel fountains and much more.
If one is looking for options in fountains from online retailers that offer best deals and genuine products can always sift through the versatile collection of fountains at SoothingWalls.com.
What is a solar outdoor fountain?
The solar fountains are an ideal option for all those individuals who are looking for eco-friendly decorative accessories for their homes or offices. This is the reason the solar fountains are very high in demand among those who have opted for a green lifestyle.
The solar water fountains do not consume electricity of any sort and are operated through UV Power. They include panels, which are powered by the sunlight exclusively and they will start working as soon as the solar installation is done. These panels transform the sunlight into energy and power the mechanism of the water fountain.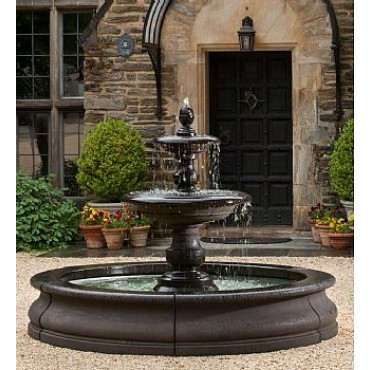 Most of the individuals are of the belief that the solar fountains because of their unique technology will be more expensive than the traditional ones. This however is not true as the solar fountains of different types can be bought at very reasonable rates.
The solar fountains can be added to the exterior of any home or office to give the premise its unique identity. Individuals can choose the material of these fountains according to their requirements while keeping in mind to select the kind which can easily adapt to the conditions of the yard.
Like any other outdoor fountain the solar out door fountains too are very beneficial for the wild life. Unique birds and insects get attracted to the premise where outdoor fountains are installed thus, enhancing the ambiance of the place.
These fountains are a perfect tool to drown out the noise pollution of a loud neighborhood. Noise pollution has been linked with high levels of stress and blood pressure in humans.
However, if the exterior of the homes or offices are installed with outdoor solar fountains then the adverse effect of the traffic noise and other related elements can be drowned out easily.
In fact the space around the fountains can prove to be an ideal spot to relax and de-stress after a chaotic day.