Whether you are updating your home or your business, decorative ceiling tiles are a must have accessory. These beautiful and inexpensive tiles can completely transform the look of your space.
With options such as Faux Tin, Faux Leather, vinyl, Styrofoam and even ceramic ceiling tiles, your options for how to use them are endless, regardless of what style you are going for.
Here are some ideas for how to use decorative ceiling tiles in your property:
Use Faux Tin Ceiling Tiles To Enhance Commercial Property
Faux Tin ceiling tiles are a popular choice for restaurants.  Many restaurant owners use copper-colored Faux Tin ceiling tiles in their establishments because it adds character and sophistication to the space. These tiles are popular because they are Class A fire-rated, easy to clean, lightweight and maintenance free. Faux tin ceiling tiles are also popular in cafes and coffee houses thanks to the vintage feel they provide. Check out Pinterest for inspiration on how to use these tiles in your restaurant: https://www.pinterest.com/vovik/restaurant-bar-ceilings/.
Use Styrofoam Ceiling Tiles In Your Living Room
Styrofoam ceiling tiles are a great choice for residential living rooms, especially for insulation similar to the one offered on this site web. These tiles can easily cover popcorn ceilings, without the hassle of scraping and re-texturizing.
The Styrofoam also provides sound, cold and heat insulation to make your living room even more comfortable no matter the season. They are also a budget-friendly choice that can be painted with any water-based paint, making it easy to create exactly the look you want. If you think your room needs more insulation, you can always try recommended ones such as Spray Foam. Visit www.sprayfoaminsulationga.com to know more about spray foam insulations like the spray on open cell foam insulation.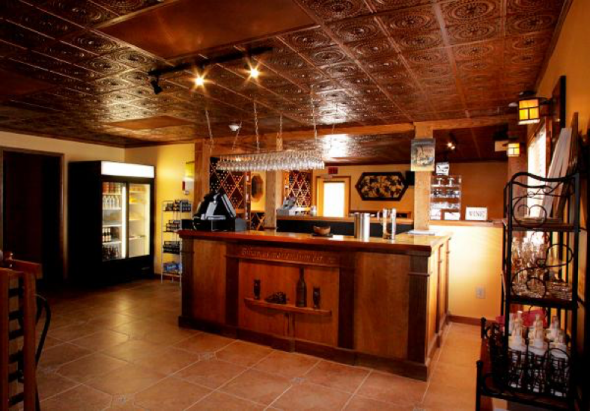 Update Your Kitchen Using Decorative Ceiling Tiles
The kitchen is another great choice for decorative ceiling tiles. Many design experts recommend using Styrofoam or Faux Tin ceiling tiles in the kitchen because they are easy to clean and moisture-proof. Talissa Decor has a great selection of both Styrofoam and Faux Tin ceiling tiles available. You will also find a gallery on their website that provides endless inspiration for how to use these ceiling tiles in your kitchen. Here is a link: https://www.talissadecor.com/ceiling-tiles/.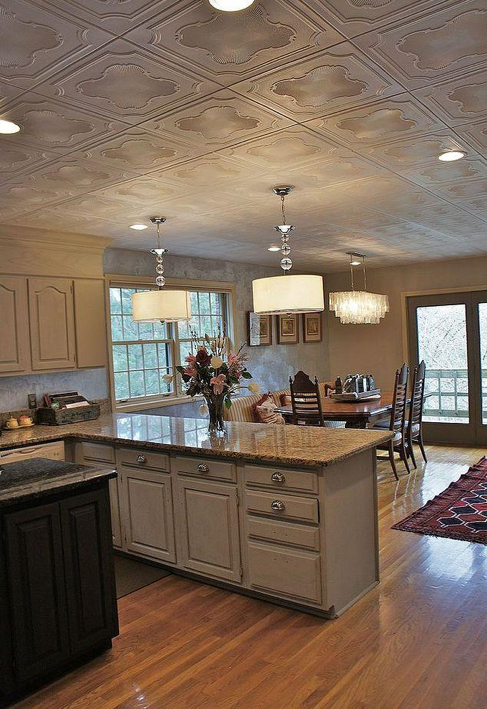 Use Faux Leather Ceiling Tiles To Add Elegance
Faux Leather ceiling tiles are a beautiful option that can add elegance to any space. These ceiling tiles can be used on either the wall or the ceiling in either residential or commercial properties. Faux Leather ceiling tiles are available in white, black and various shades of brown and can help you make a stylish statement.
They are also lightweight, easy to install and add insulation to the room. Designers are especially fond of using Faux Leather ceiling tiles and wall panels in the master bedroom, dining room and living room areas of residential properties. They also work very well in restaurants, hotels, and casinos.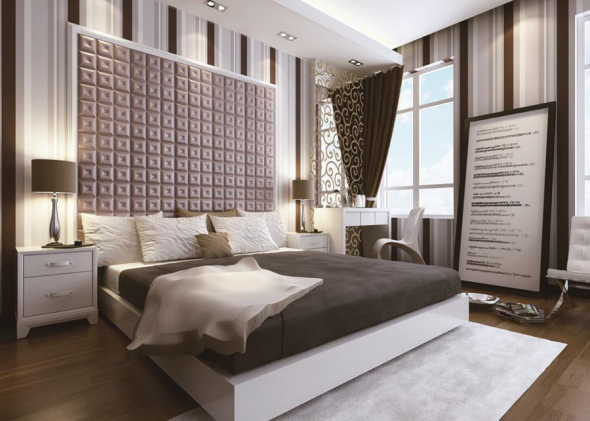 Decorative ceiling tiles are a beautiful choice for updating any residential or commercial property. Whether you are trying to invoke a vintage feel, French country, or create your own unique style, you are sure to find a decorative ceiling tile to meet your needs. Once you find the ceiling tiles best suited to your style, here is a great video from HGTV on how to install them quickly and easily: http://videos.hgtv.com/video/faux-tin-ceiling-makeover-0188940. Enjoy!