We all know how important image is when it comes to selling your home. It can take potential buyers as little as eight seconds to fall in or out of love with a property and this is why first impressions are so important.
There are a number of companies out there such as Create Expectations, who can help with home staging, property styling and interior design – services that can help maximise the sale of your property. But, many of us often overlook the exterior of our properties and the importance of curb appeal. Getting potential buyers in the right frame of mind before they have even walked through the door can greatly improve your chances of selling.
So, if you're looking for some simple yet effective ways of boosting your home's curb appeal, keep reading to find a handful of home remodeling tips that may give your home the best chance of catching buyers' attention for all the right reasons.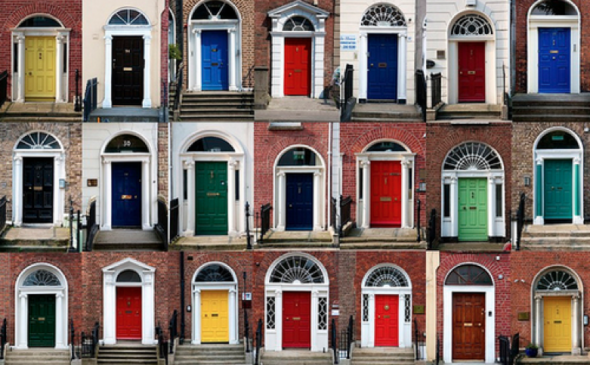 Firstly, take a second to step back and try and view your property with a fresh pair of eyes. Consider things such as creating a clear path to the entrance of your home and making sure that any paths, steps or driveways are freshly swept and free of rubbish or leaves. If you want to thoroughly clean the exterior of your home, you may consider contacting an exterior house washing company. Adding plants in pots or hanging baskets and other types of greenery close to the front door can also make the entrance seem more inviting, without the need of spending large amounts of money.
Keeping the garden manicured is also really important. If you have children, ensure there are no toys or other unwanted objects simply cluttering up the entrance of your property. If you have a lawn, make sure that is it always freshly cut and that there are no weeds or unmaintained plants that can make the garden look untidy. Keep gardening and landscaping tools out of sight, or ensure that they are in one place and displayed in an organised manner.
It's also a good idea to keep your exterior windows and doors clean as this can make the front of your house more visually appealing. Dirty windows can give a potential buyer the wrong first impression, so dedicating a couple of hours to your windows and doors is always worth the time. If your window frames are looking a little old and run down, take the time to give them a fresh lick of paint as this can keep the exterior of your home looking fresh and well maintained.
This will make a huge difference to potential buyers. If there is rotten woodwork surrounding your windows and doors, then we would also highly recommend replacing this. Although this will incur additional costs, buyers are often willing to pay more for a house that requires less work. If you have a larger budget to play with, you may consider replacing the front door and windows entirely. A statement door in a bright colour that complements the style of the house can be something that really grabs the attention of potential buyers and give you a greater chance of selling. Read this  "How to cash buyer scams" guide to avoid scams.
Updating the facade by painting the exterior of the house is another way of increasing curv appeal. Simply repainting old brickwork can give the house a new lease on life and make it stand out from the surrounding properties. When choosing paint colours for exterior brickwork, always remember to keep it understated and neutral. Although you want the house to stand out from the crowd, you do not want to put the buyer off. Stick to colours that complement the other design features and also the other houses in the area.
Another thing you shouldn't forget is your roofing. Your roofing is seen anywhere in your exterior. Therefore, refresh your roofing if it has patches or holes. Contact roofing contractor services for professional guidance.
All of the above points should help your home grab the attention of potential buyers and increase your chances of selling. When attempting to increase your property's curb appeal, it's all about making your property seem inviting and get as many prospective buyers through the door as possible. Whether you're planning to put your house on the market immediately or in the near future, it is always worth getting into the habit of keeping the exterior of your home in tip top shape. After all, regular maintenance is often easier than major repairs due to neglect.